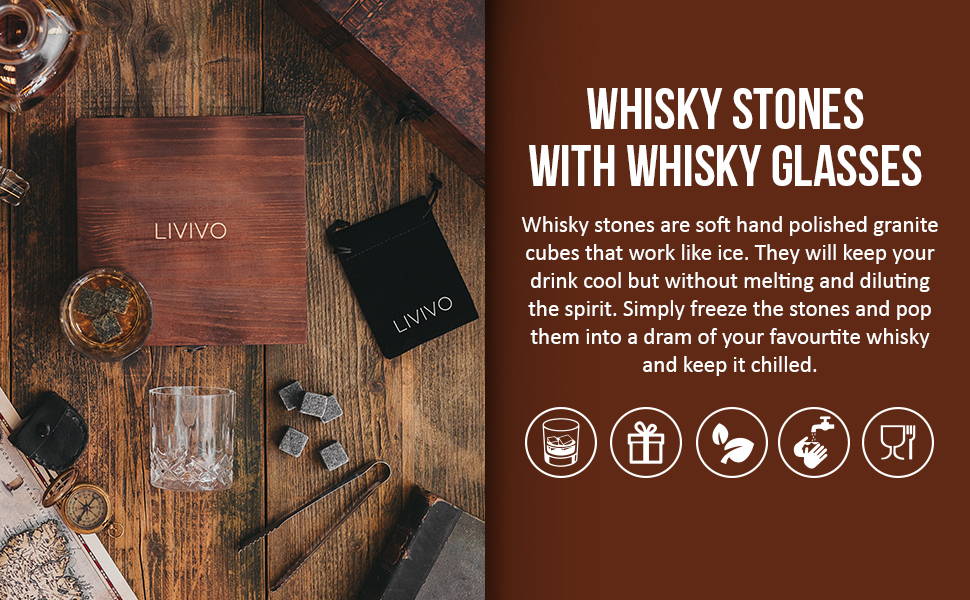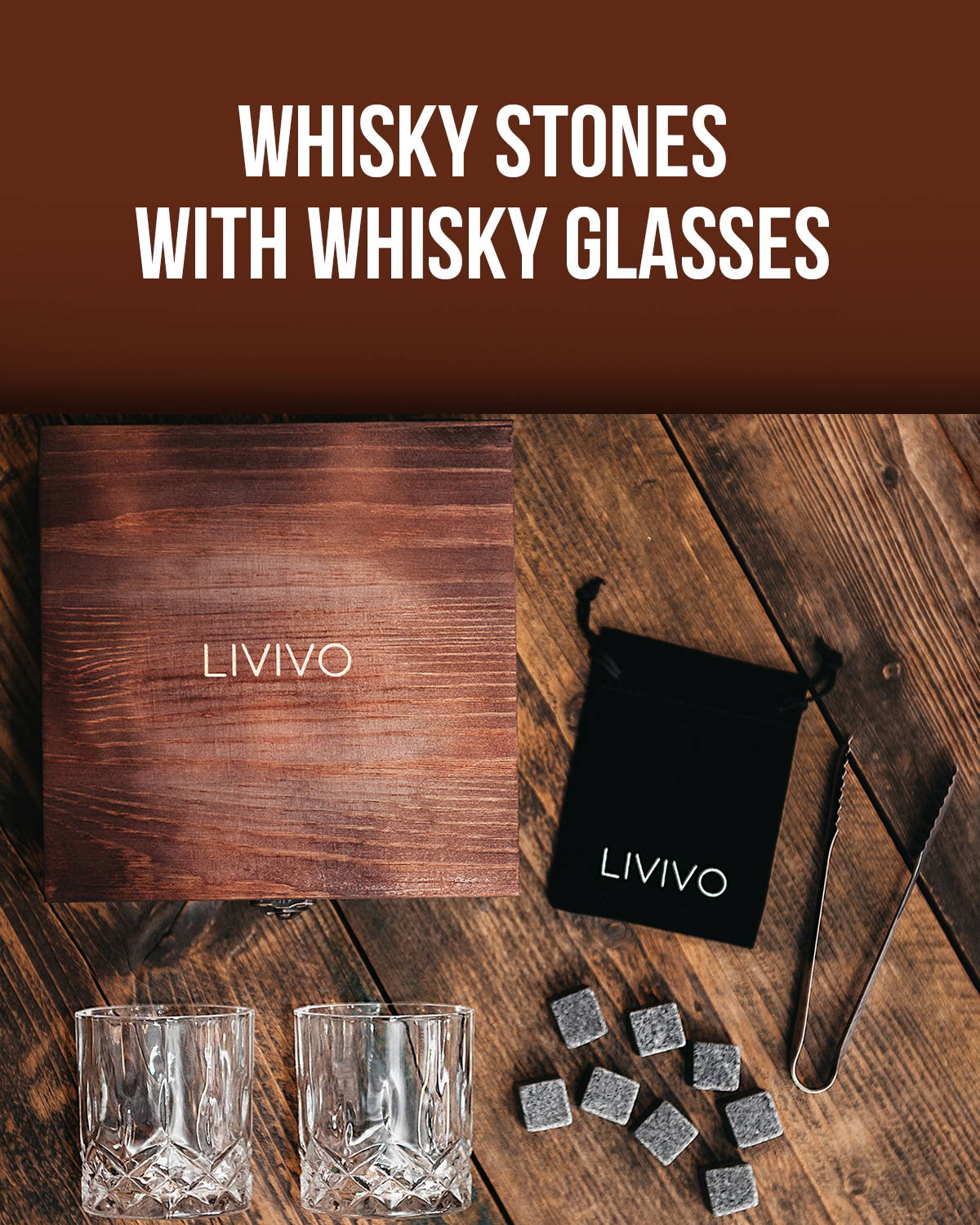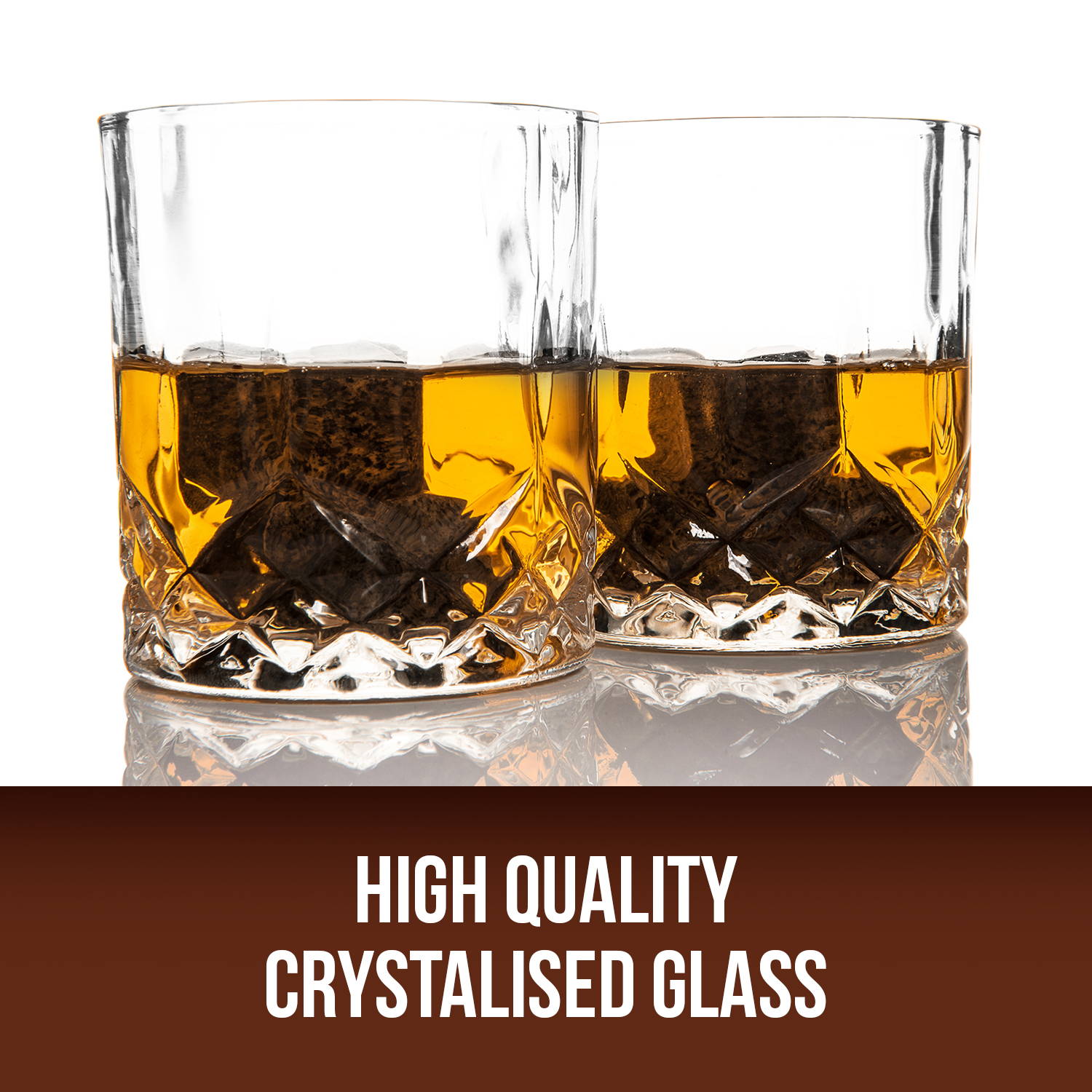 Only the finest quality materials are used for our LIVIVO glass and tableware. Lead and toxin free for peace of mind.The crystalline patterning feels secure in the hand, and weighty to avoid tips and spills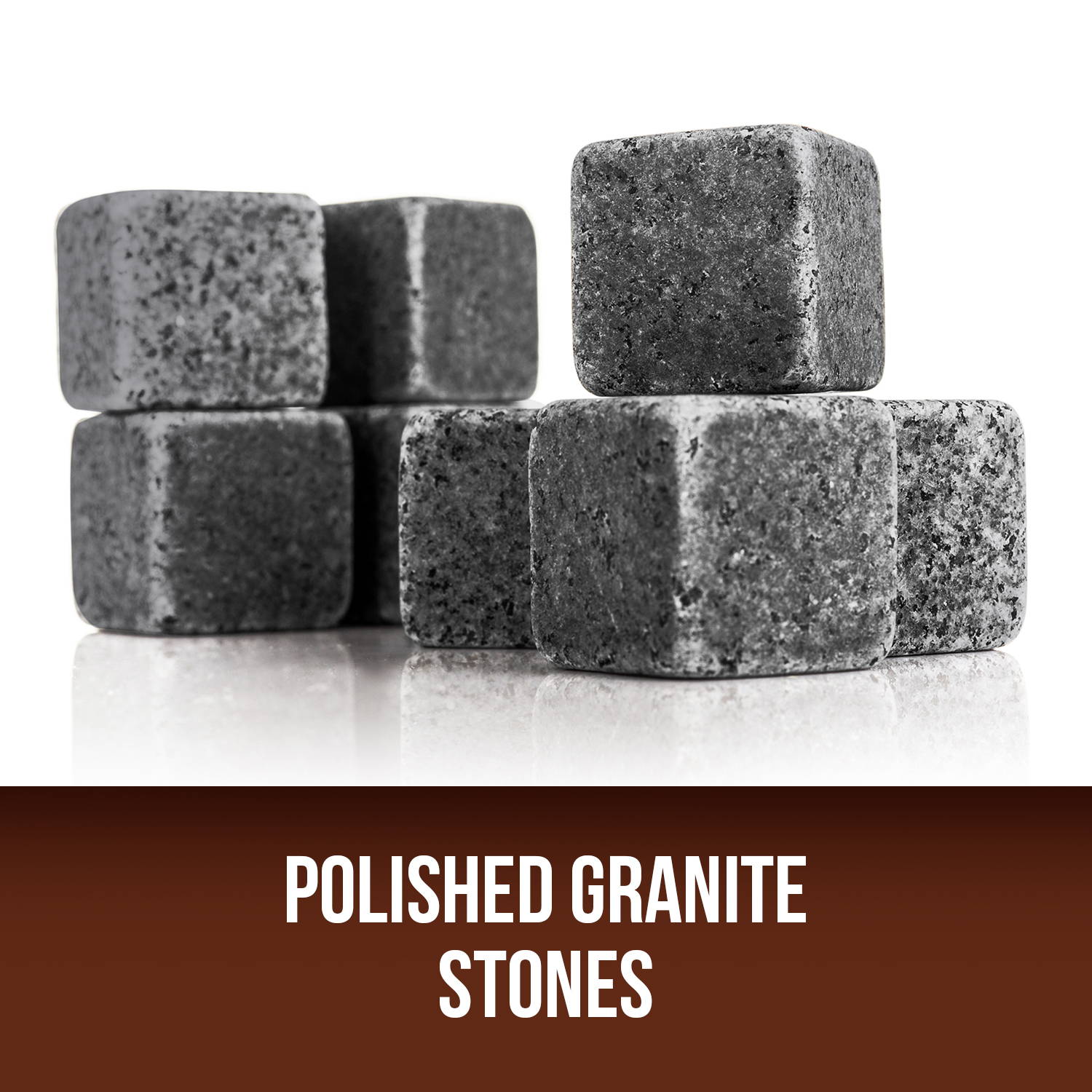 The polished granite stones are the modern upgrade on the ice cube - no melting water and no dilution of your drink.Simply pop them in the freezer then pop a couple in your drink. The 'soft' stone is kind to glassware, and will not scratch crystal or glasses, while the non-toxic, non-porous and odour-free cubes are robust and ready to use time after time.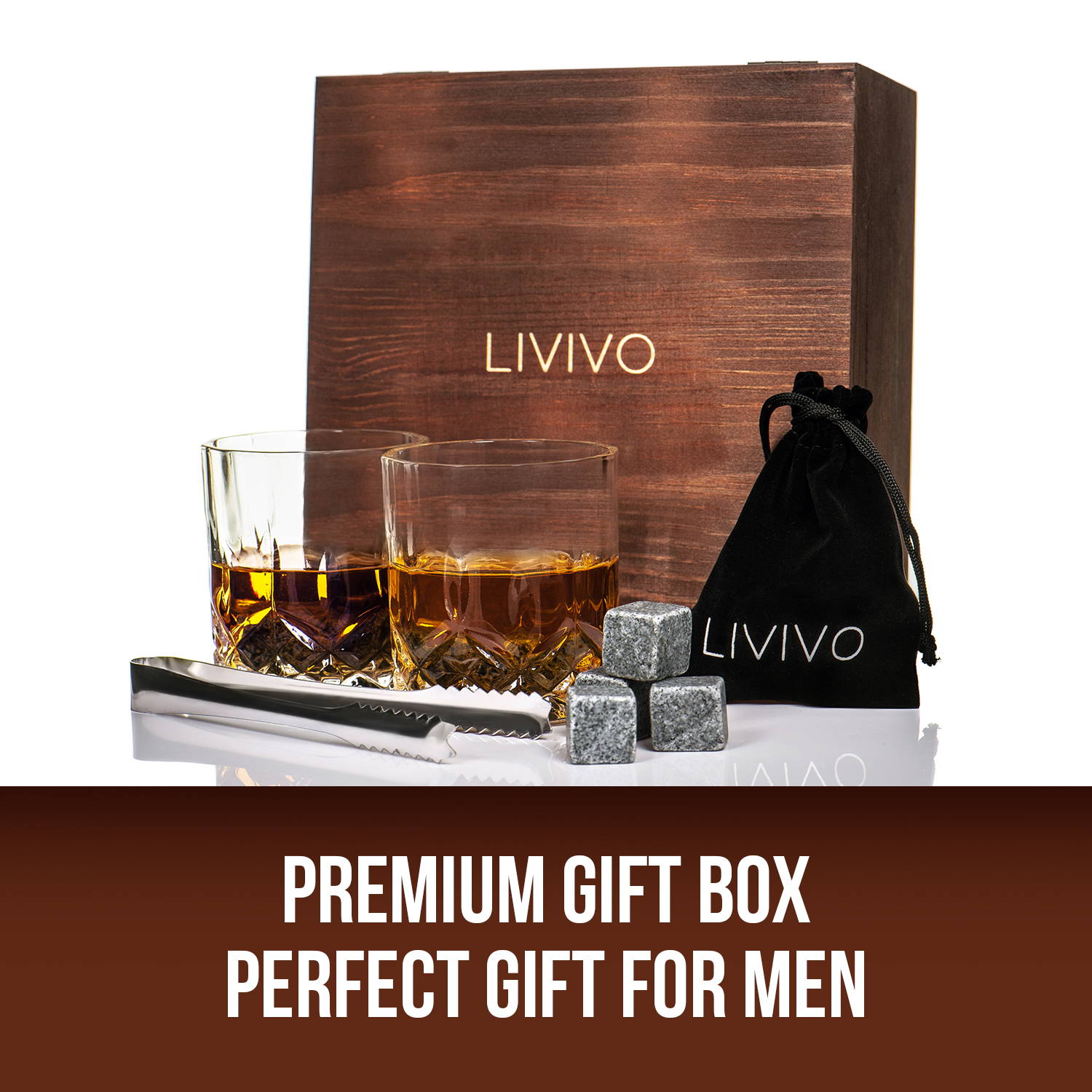 As well as the granite stones with freezer-safe storage bag, and the heavy whisky glasses, the package is supplied in a premium quality wooden gift box, making this the ideal Christmas gift for the man who has it all.