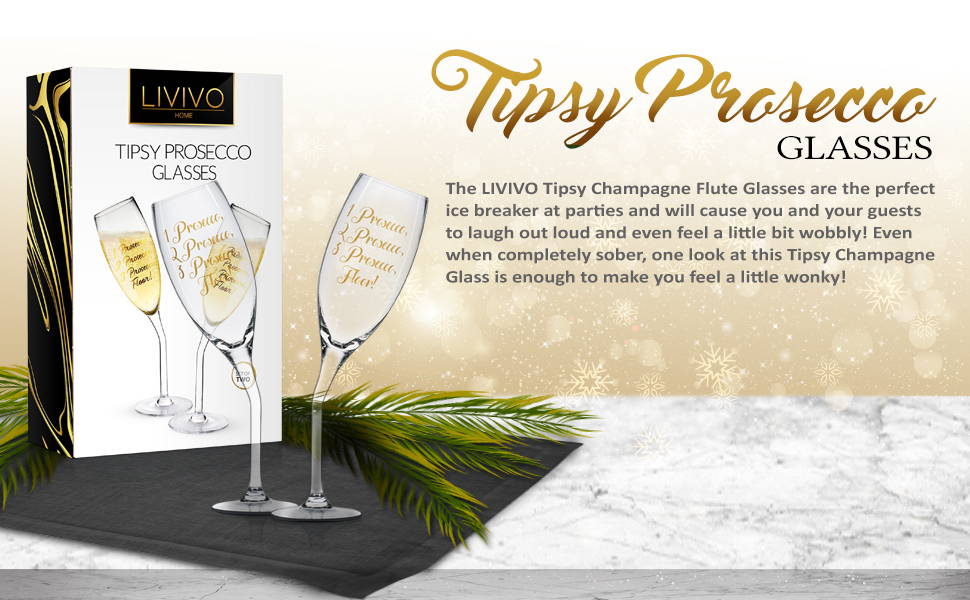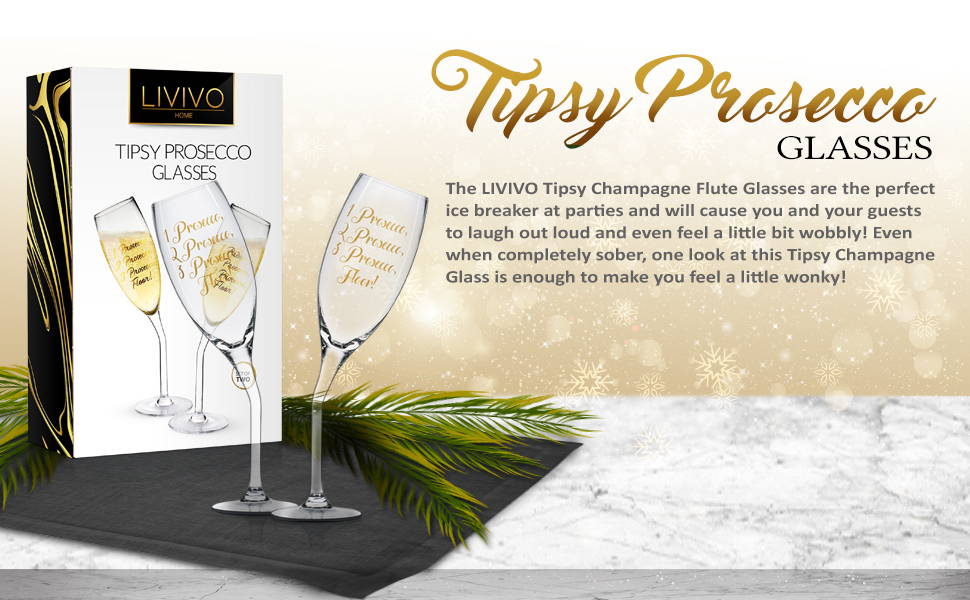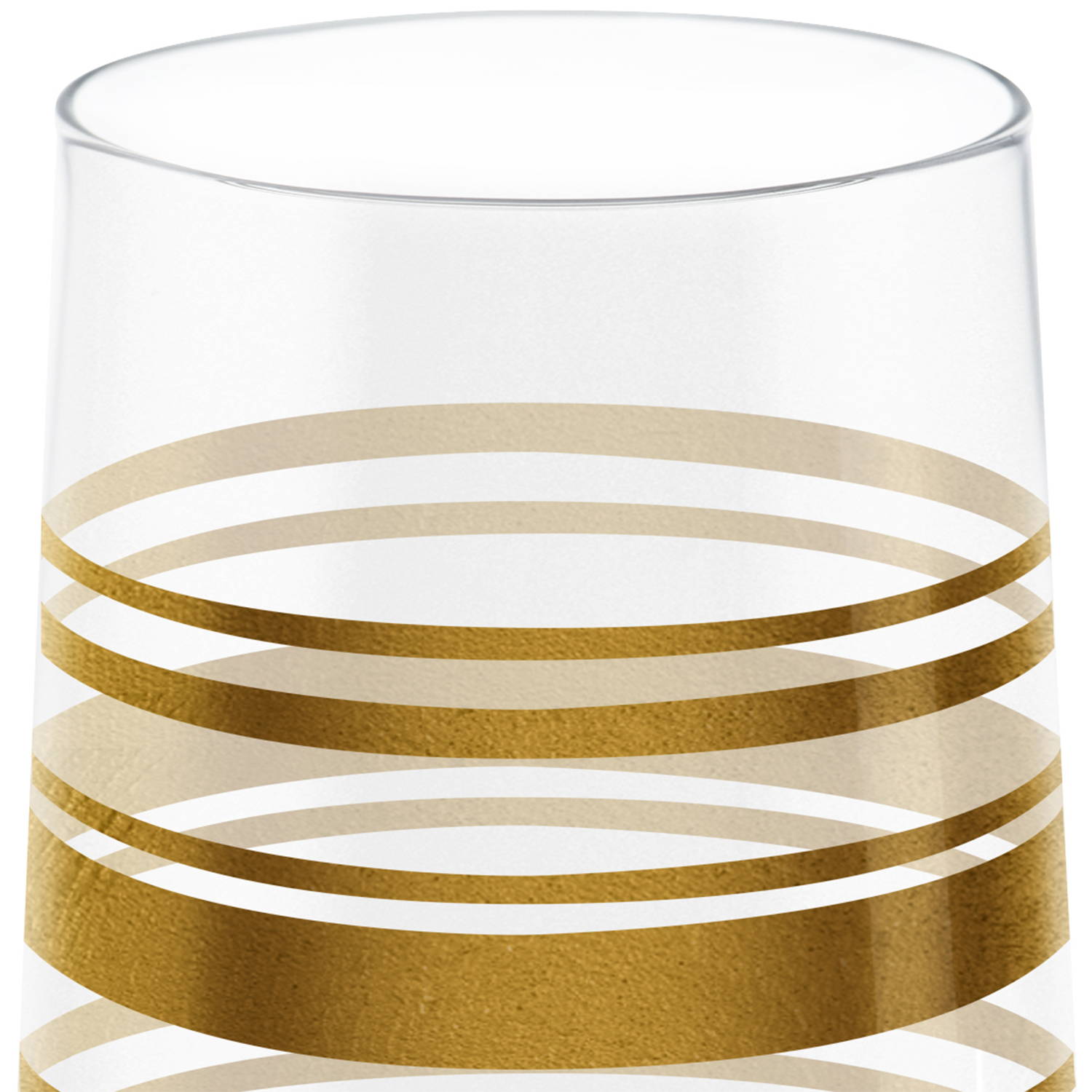 High quality gold and silver decals, with a different pattern for each glass.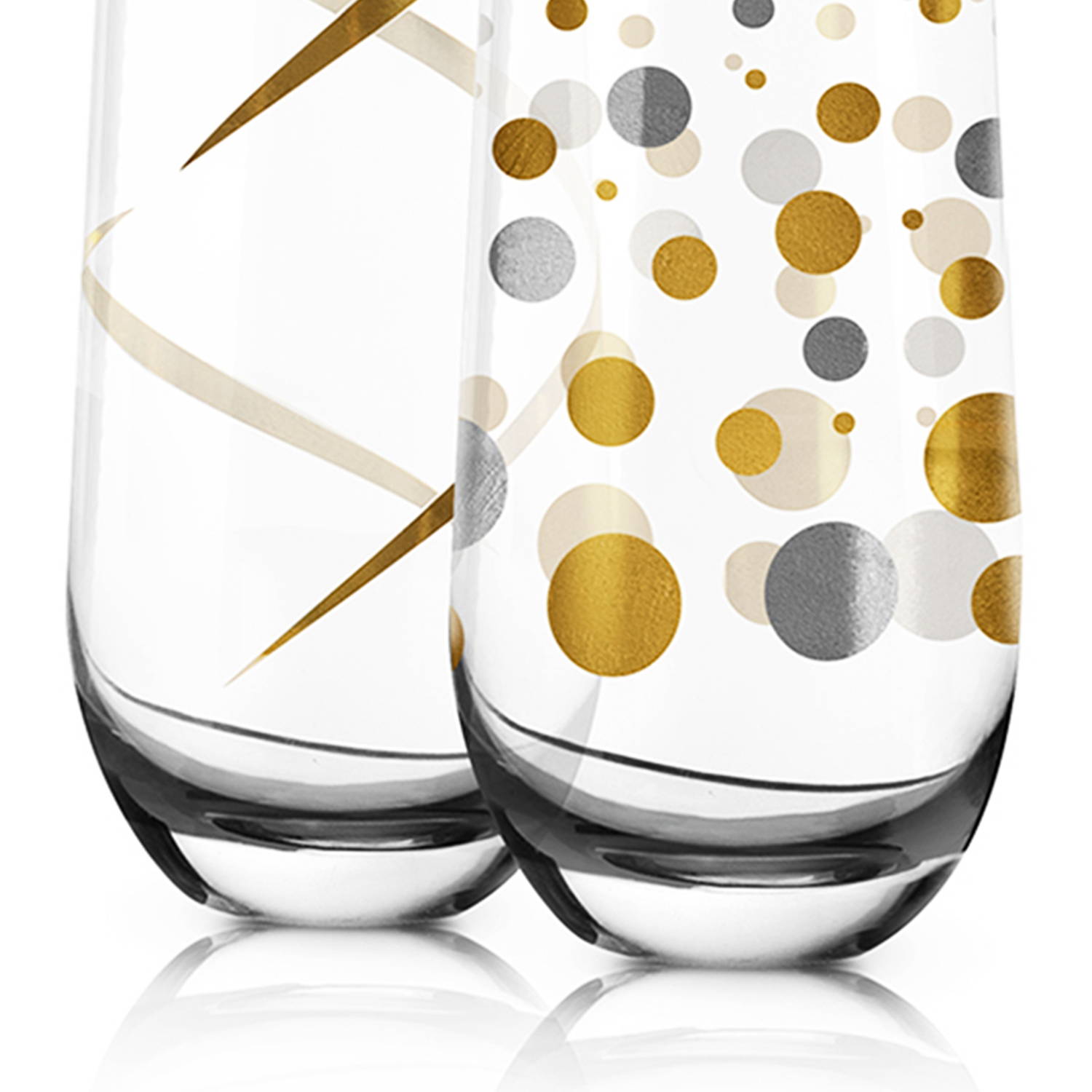 The stemless design captures the elegant curves of a traditional champagne flute.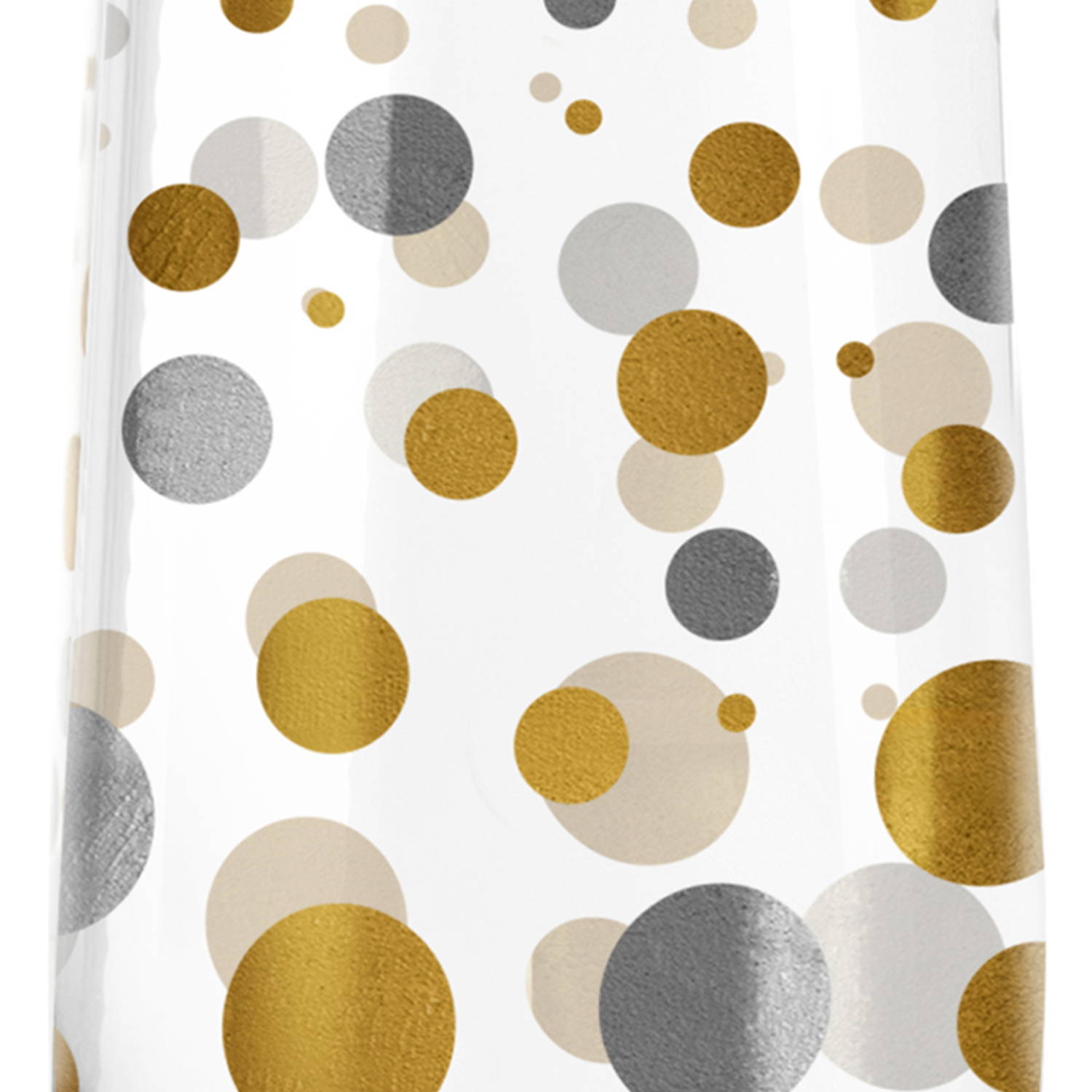 The interesting decals add an exciting theme to the set, with high quality silver and gold applique.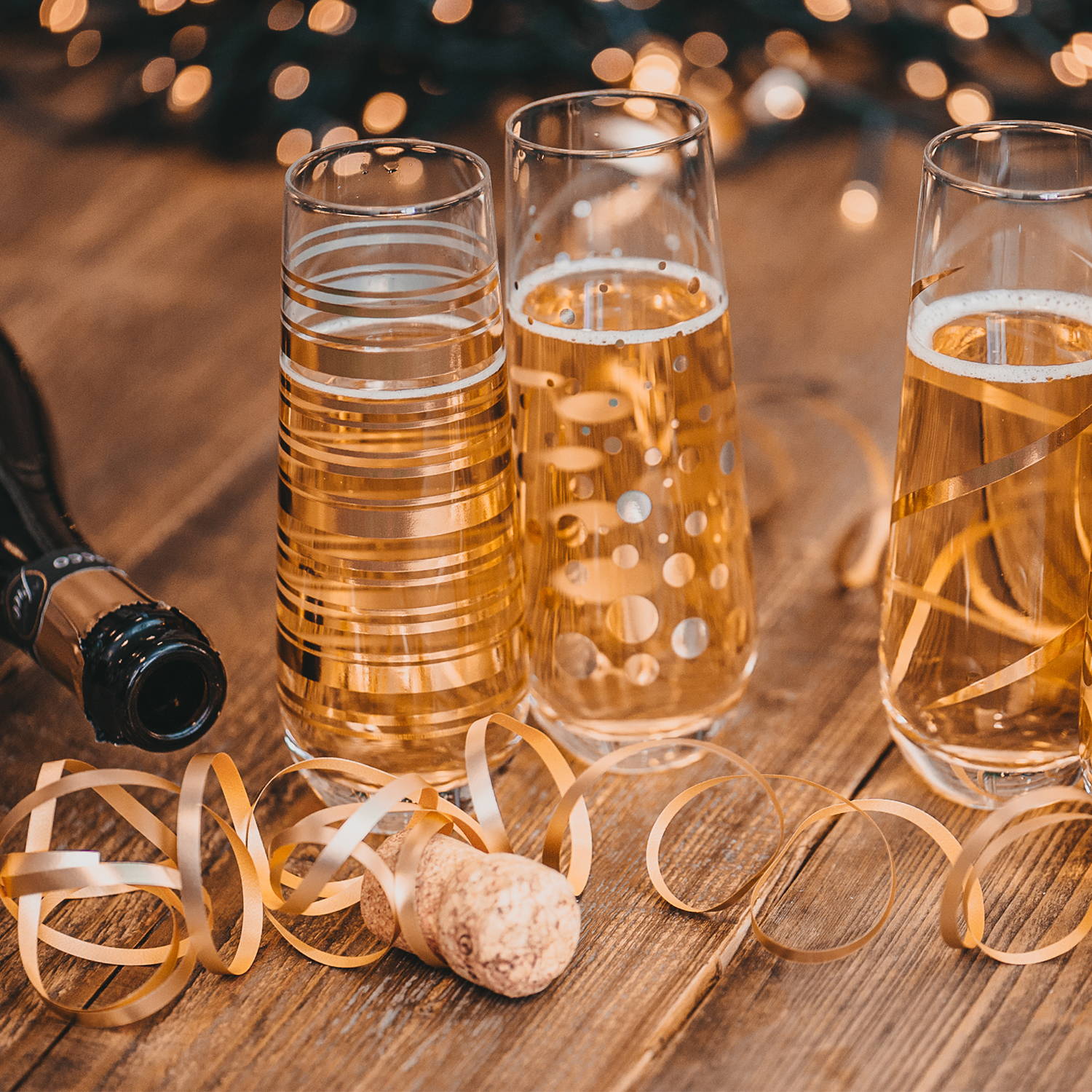 Bring a touch of glamour to your next special occasion, or some indulgent luxury to your evening drink.