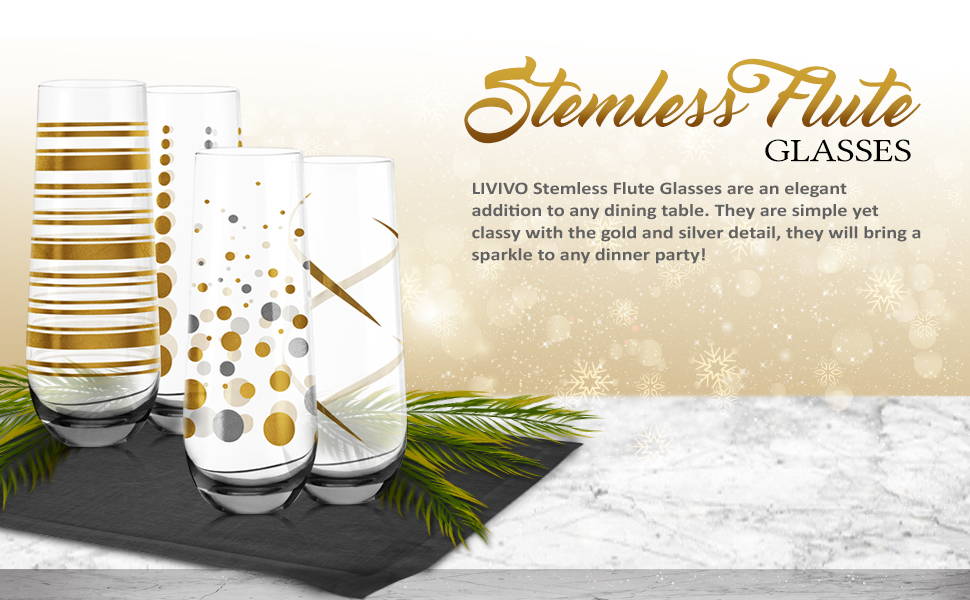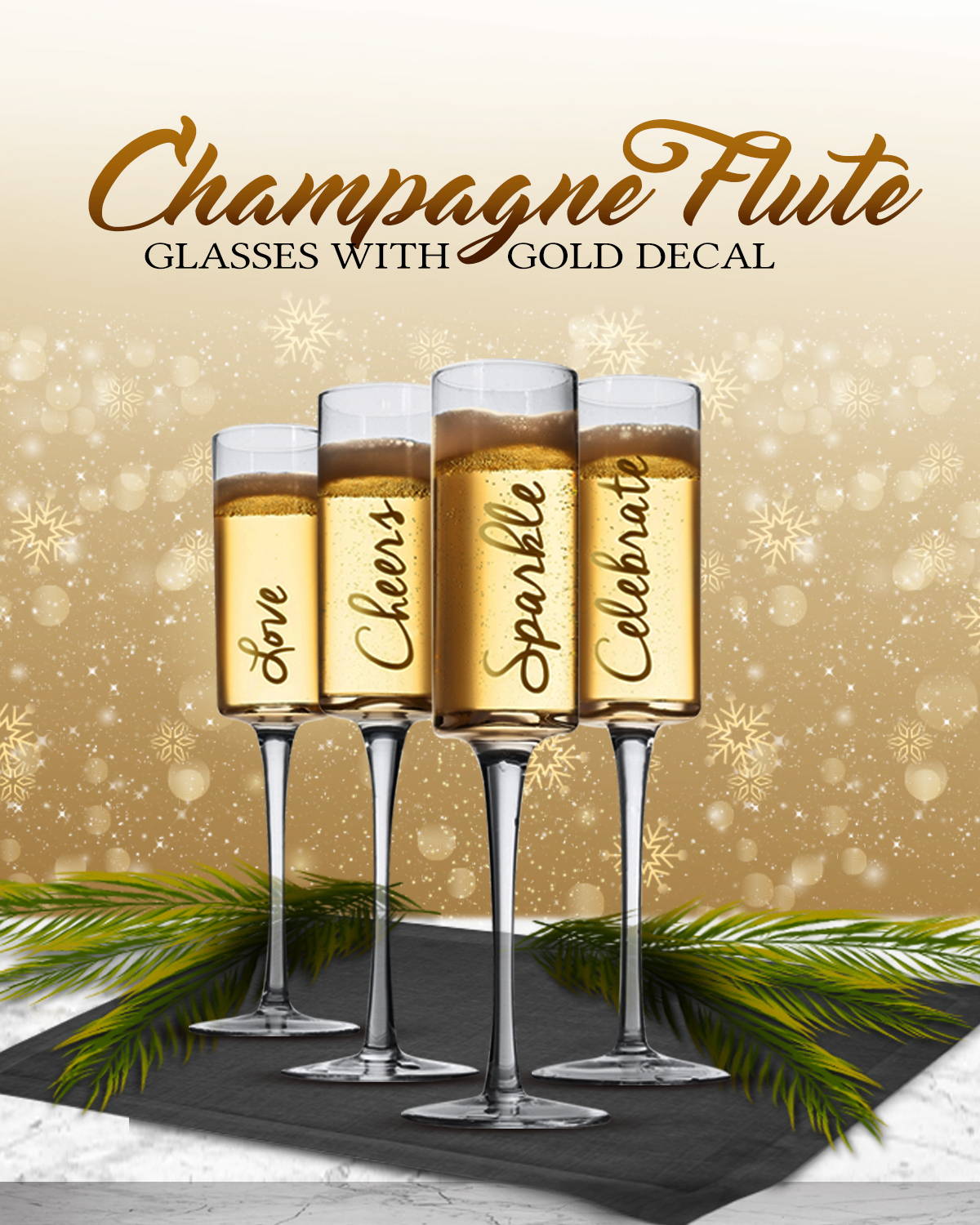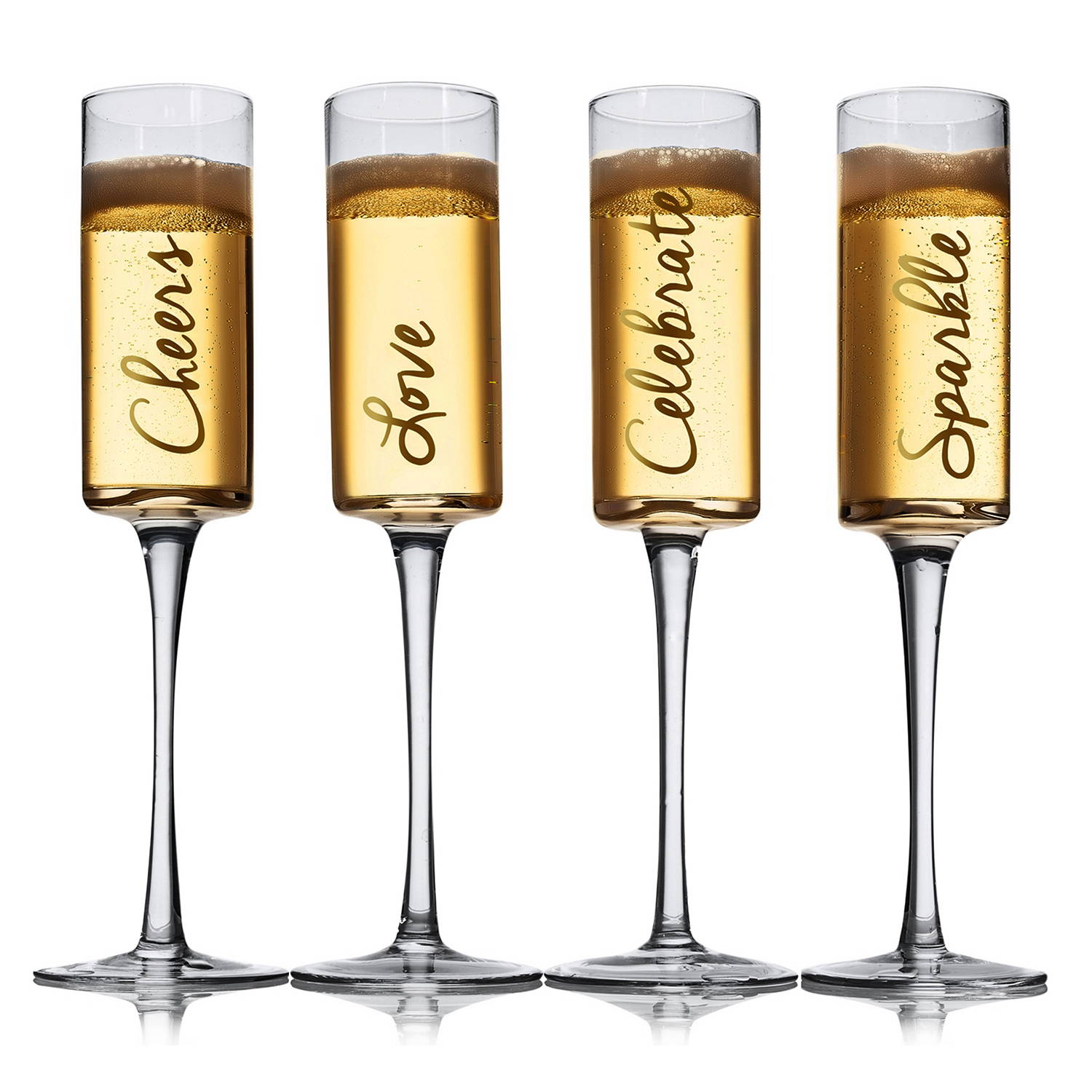 These stylish and elegant LIVIVO champagne glasses boast a unique slogan design that is practical and visually appealing, making this an exciting addition for any home.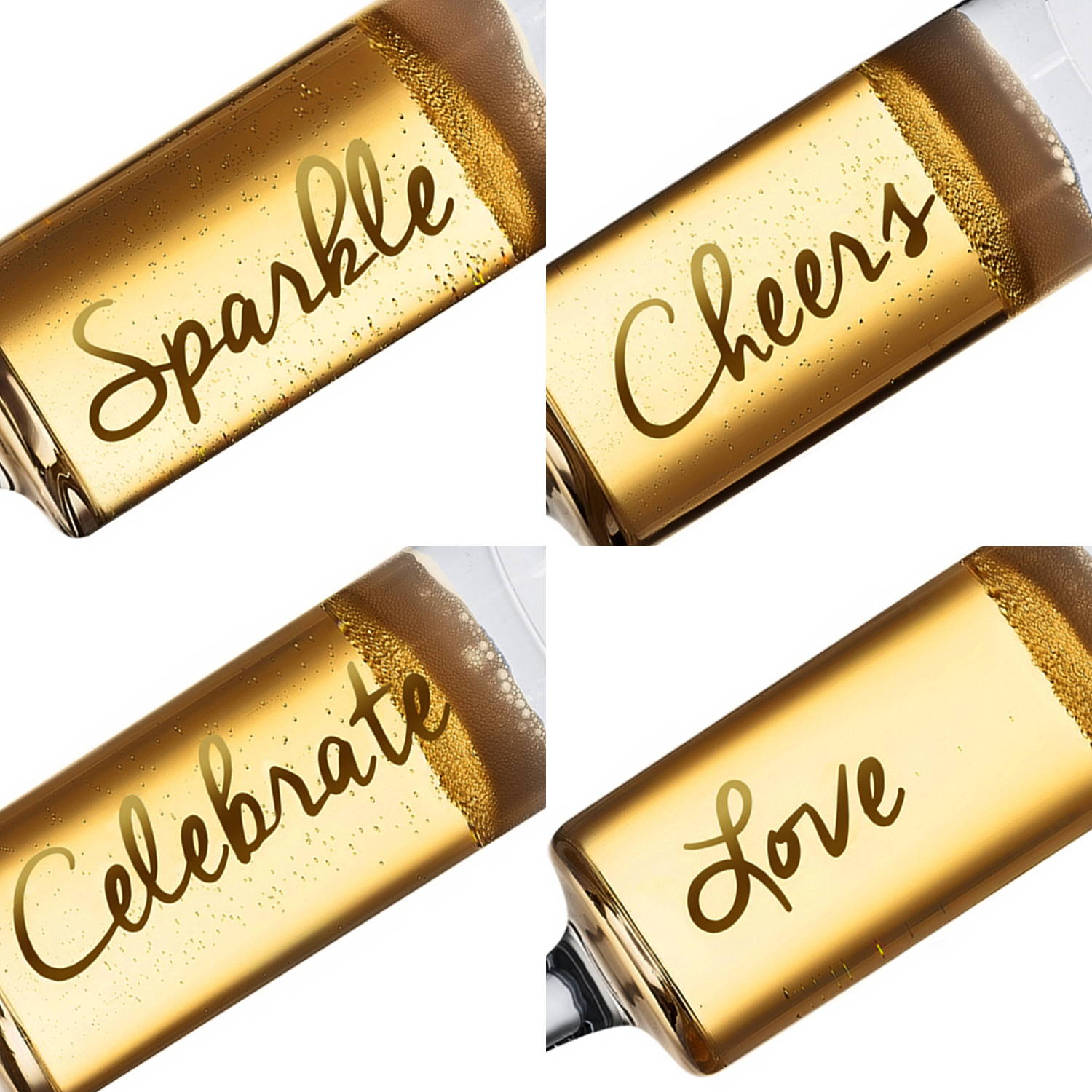 Each LIVIVO Champagne Flute is accented with a beautiful gold text script decal reading "Sparkle", "Love", "Cheers" and "Celebrate". Ideal for special occasions and celebrations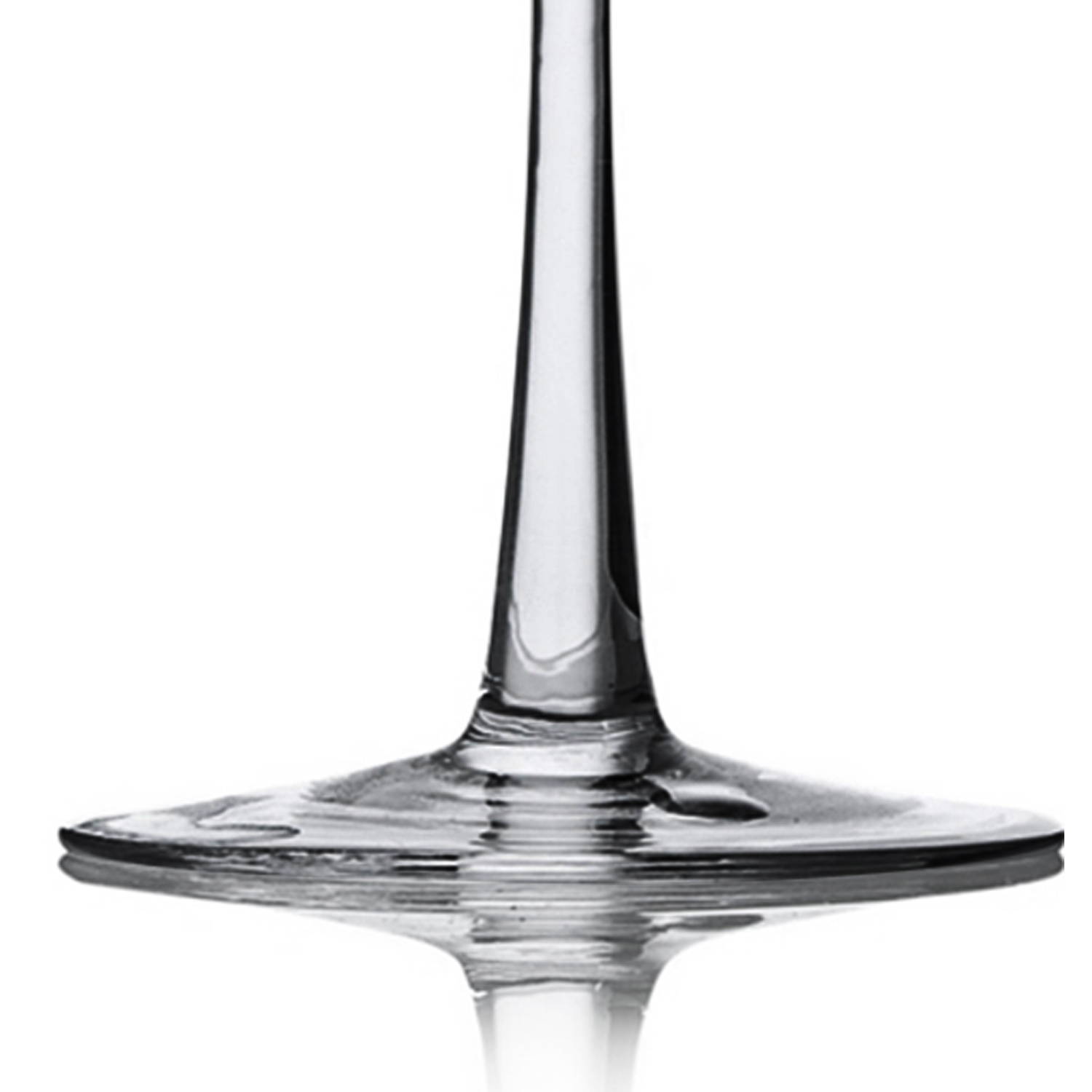 As each glass has a unique gold slogan, high quality cylindrical flute glass on an extra tall stem, the set of four LIVIVO glasses are suitable for adding a touch of glamour and can brighten up any occasion.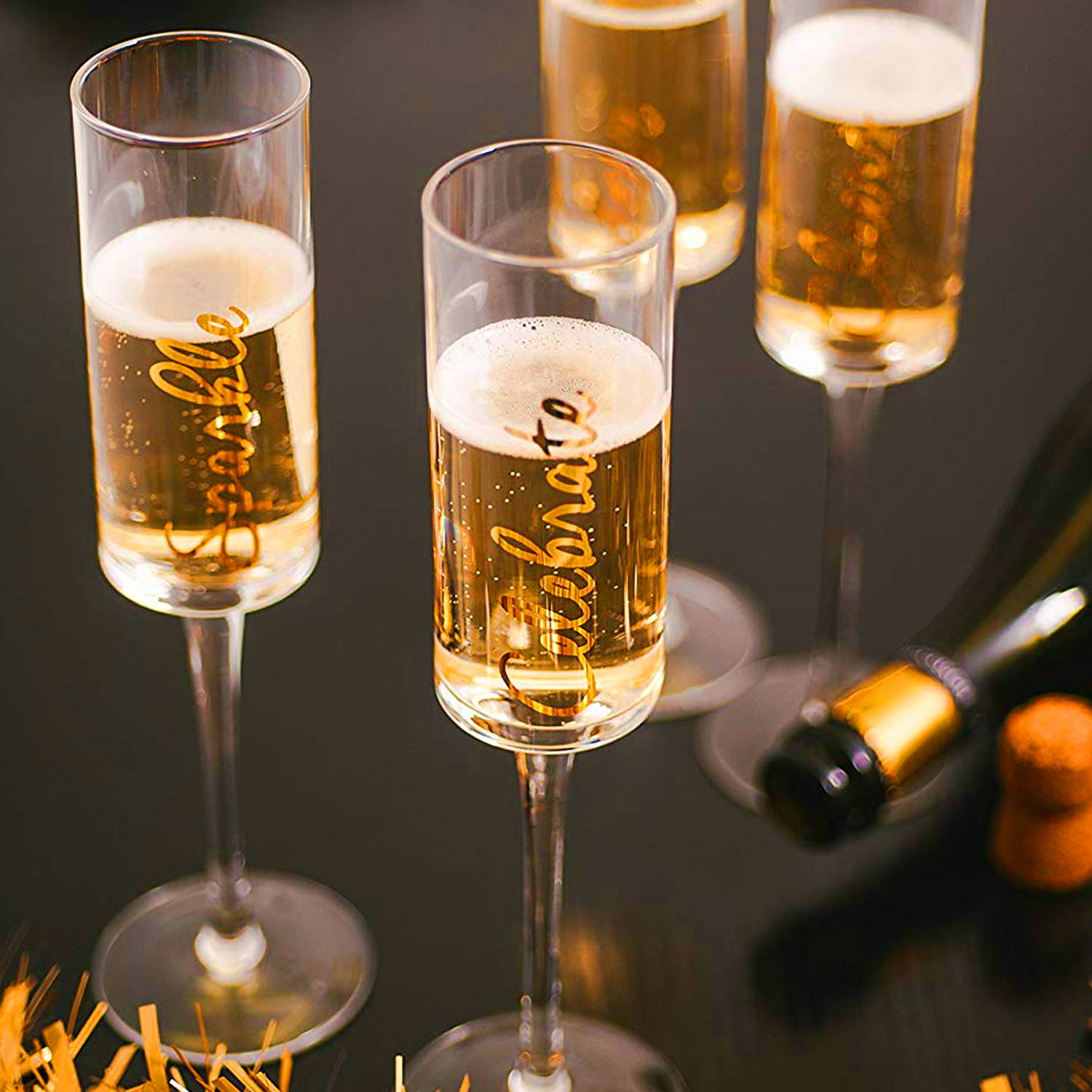 Whether it's a wedding anniversary with your loved one, a wedding gift for the bride and groom, family birthday or Christmas present, our quality high-gloss packaging oozes luxury.