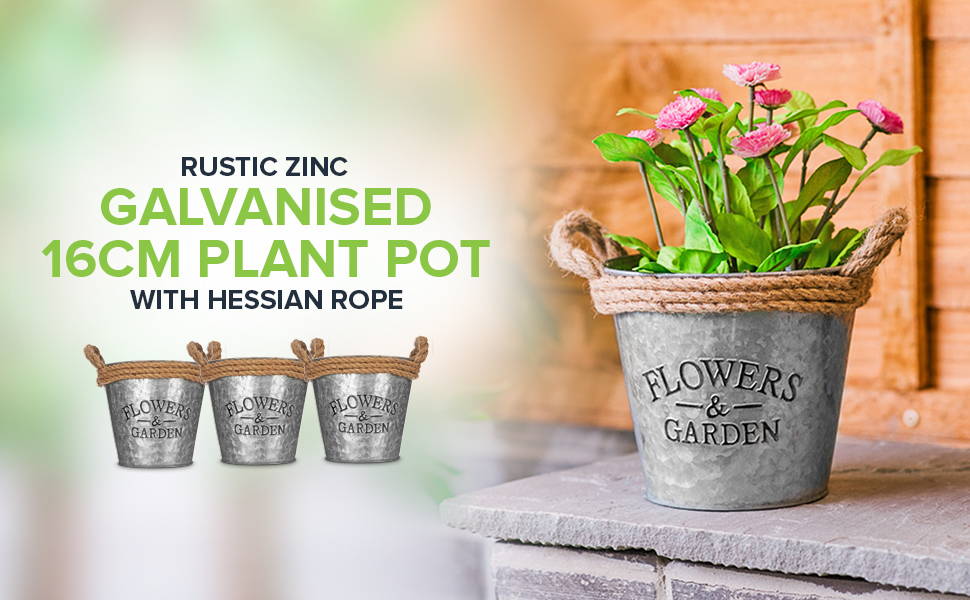 FLOWERS AND GARDEN
Each LIVIVO Plant Pot features an embossed 'Flowers and Garden' motif, bringing a rustic and old fashioned look to a thoroughly modern galvanised zinc flower pot.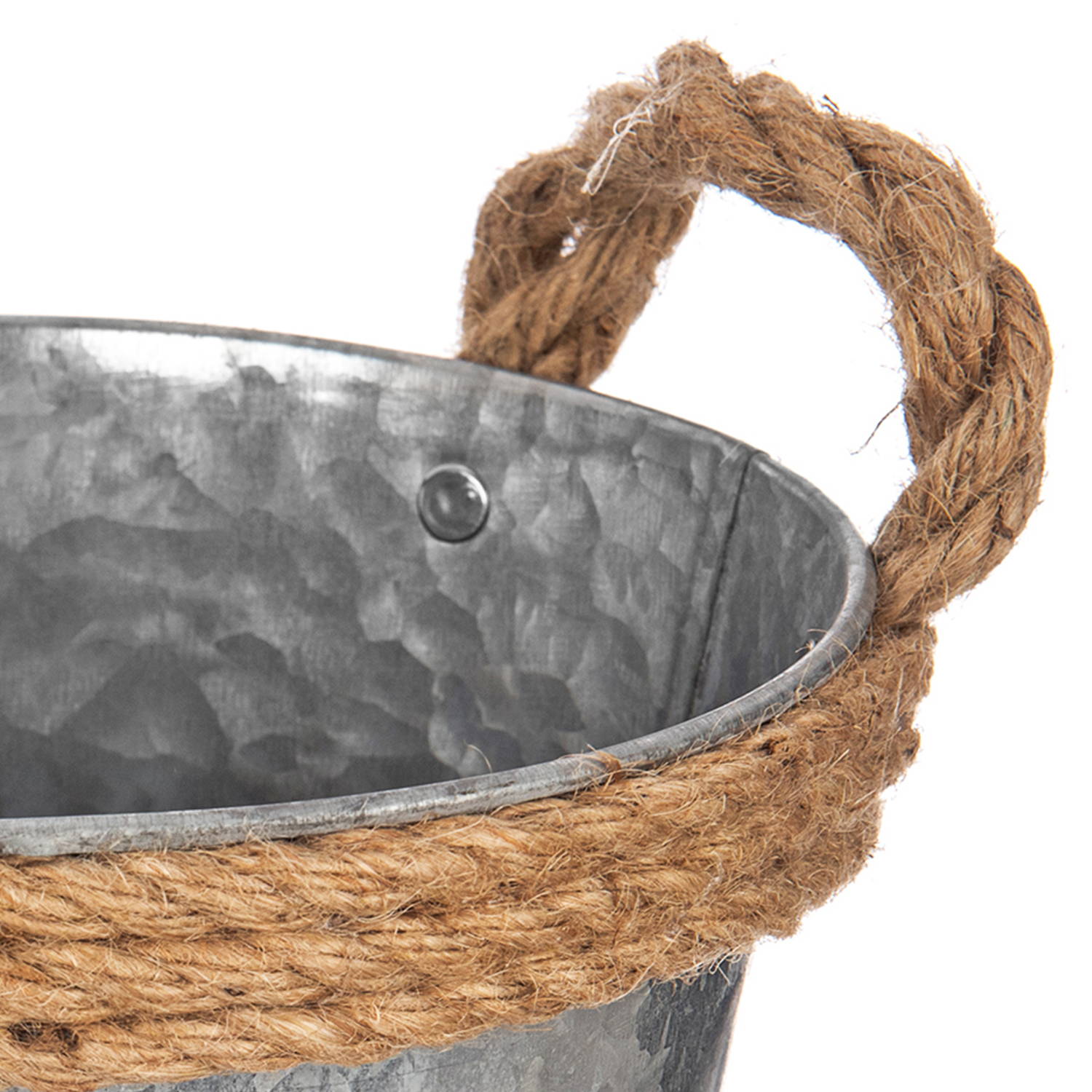 ROPE HANDLES
The hessian rope around the lip of the pot forms two convenient handles, enabling easy movement of the pots, as well as giving a nice design aesthetic with contrast to the zinc planter.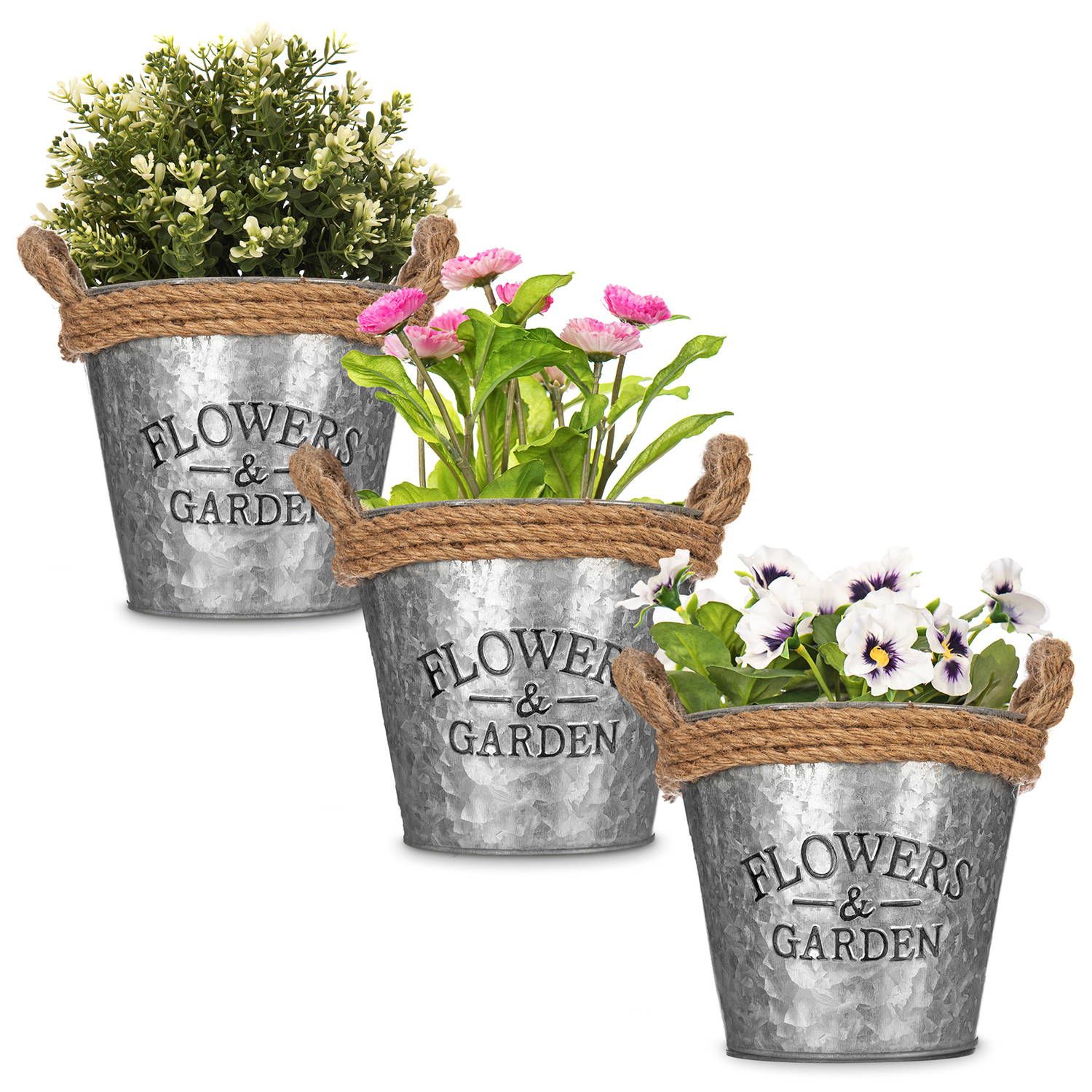 CONTAINS 3 POTS
We have included three of the round flower pots in each package, extending the options for creating an arrangement with symmetry such as framing a door or window, or bringing consistency across a room.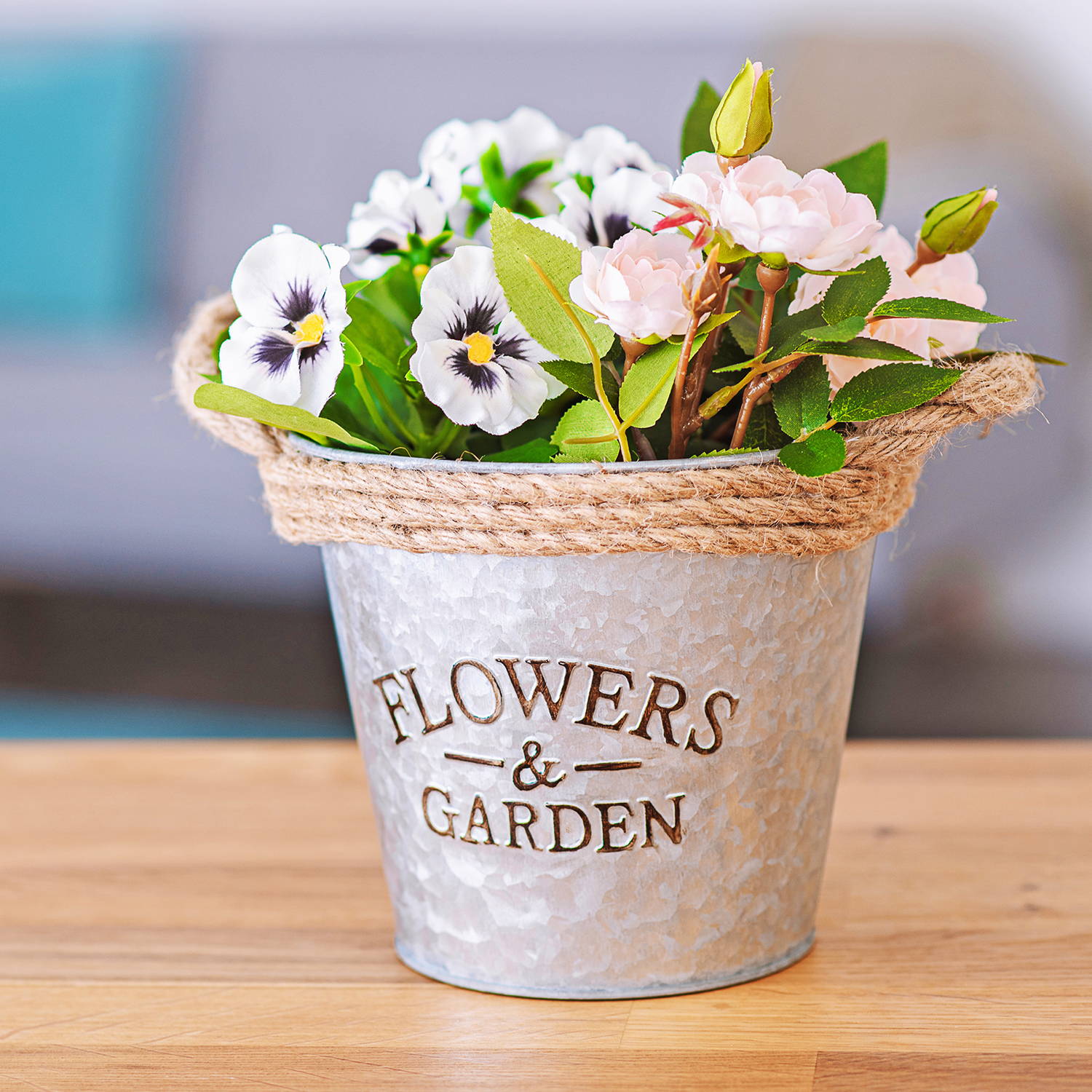 DEAL FOR ARRANGEMENTS
The tidy round footprint of the LIVIVO flower pot makes it ideal for creating an arrangement of several blooms, or giving room to grow for a small to medium size plant.