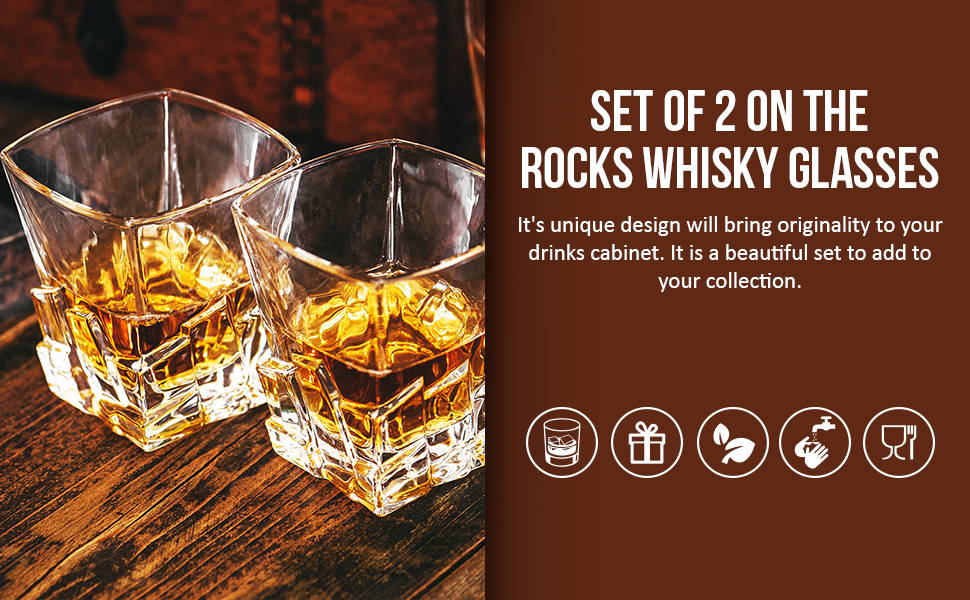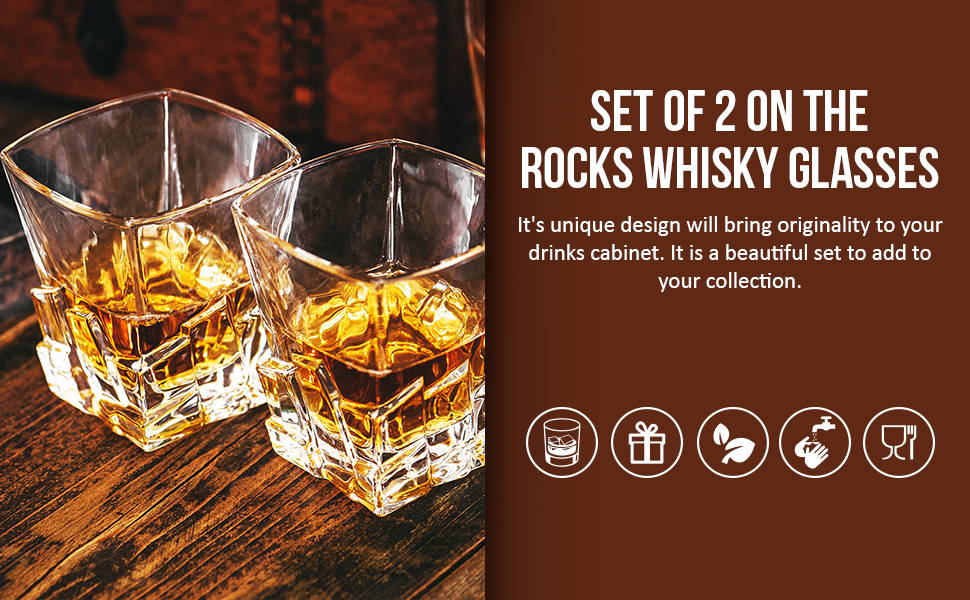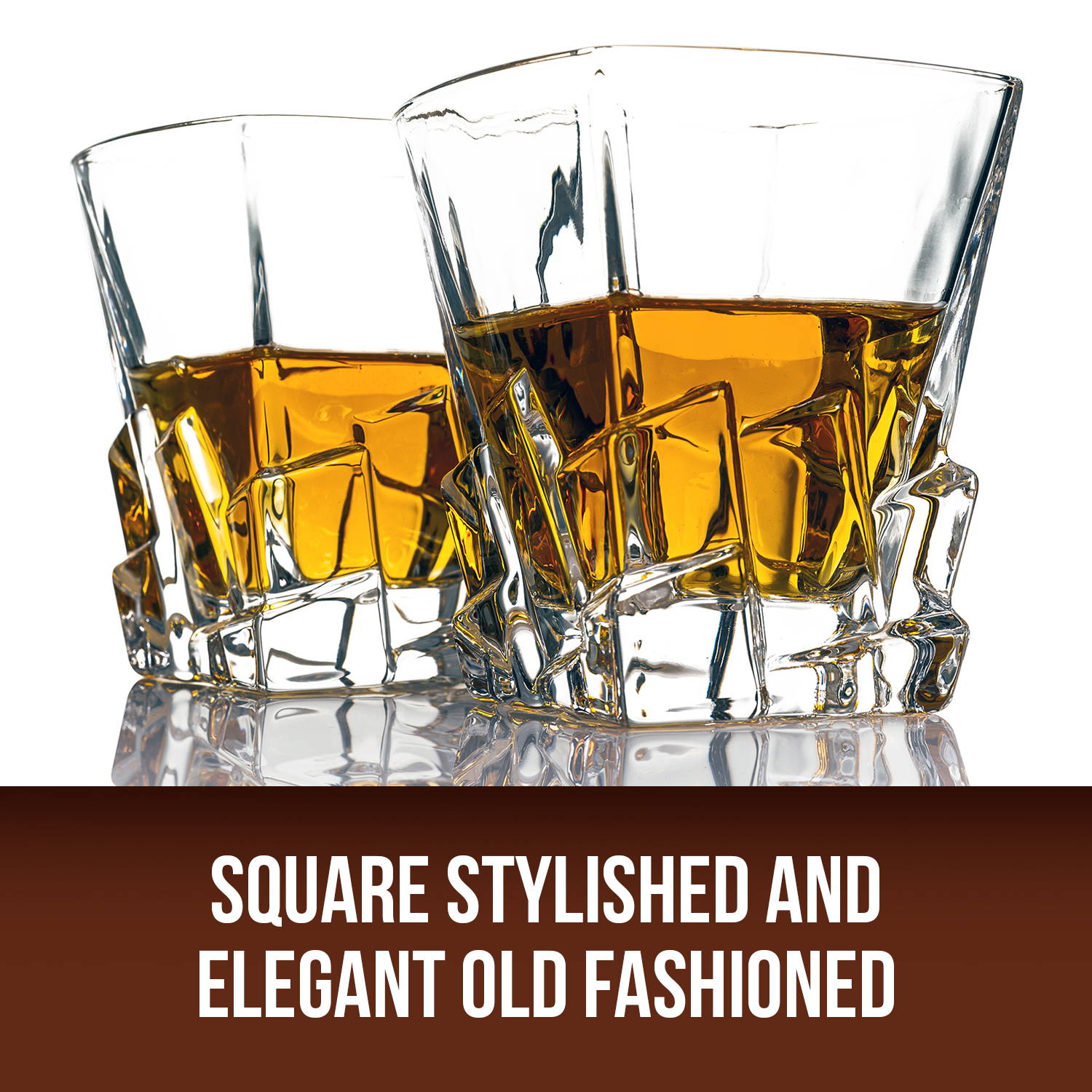 ​The mouth of each LIVIVO "On the Rocks" Whiskey Tumbler is wide enough for ice stones, whiskey balls or cubes.
Each glass is designed so the nose fits at the perfect angle, meaning you can now savour the smell of your favourite whiskies.

Presented in a stylish gift box, the LIVIVO "On the Rocks" Whisky Glasses are the ultimate gift idea for the Whiskey Connoisseur and an extra special treat for yourself.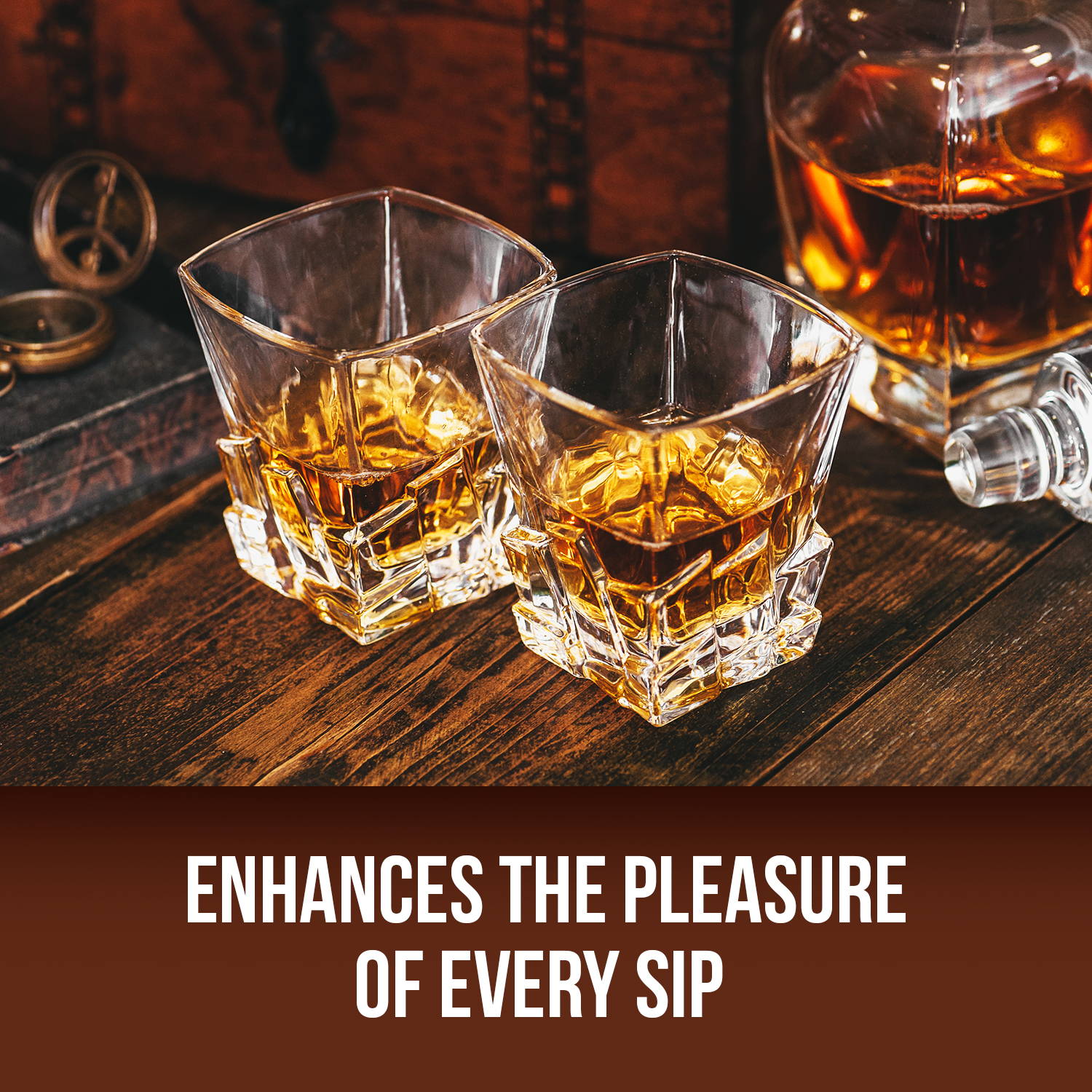 Enhancing the pleasure of every sip, LIVIVO On the Rocks Whiskey Glasses are perfect for Scotch, Bourbon, Whisky, Mixing Beverages or any of your favourite drinks.

Just the perfect shape, size and weight for the perfect Drink. Sturdy and comfortable to hold, and perfectly weighted, they sit beautifully in both small and large hands.