The LIVIVO Double Walled 'Twist' Coffee Mug range keep hot drinks hot without burning fingers and cold drinks cold without messy condensation thanks to the double-walled insulating design, with a pocket of air forming a cushion between the layer making them the ideal vessels for every beverage, from cocktails to cocoa.
The Double Layered effect of the LIVIVO Double Wall Coffee Mugs make it appear as though the liquid is 'floating' inside the glass and the double wall creates a thermal effect, helping to keep your cold drinks cold and your hot drinks hot for longer periods of time. This means that your cold drinks will stay bubbly and crisp, and cold, while you enjoy it, with no build-up of condensation either and hot drinks stay hot for longer, with the added benefit of the LIVIVO Double Wall Coffee Mugs remaining cool to the touch.
Since we introduced our double-wall thermo glasses they've become an instant classic and an ever-growing success story. Our double-wall glasses are unparalleled in their versatility and simplicity, and they are extraordinarily well made. They are perfect for hot and cold drinks, preserving the desired temperature for a lot longer. And they are made from mouth-blown beautiful borosilicate glass, which is light and robust at the same time. At the bottom of the glass there is an intelligent silicone vent that equalises the air pressure between the glass walls.
The LIVIVO Double Wall 'Twist' Coffee Mugs are perfect for Tea, Coffee, Hot Chocolate and Soups and great for keeping cold drinks like Milk, Milkshakes, Cocktails and even Ice Cream Cold for longer. Presented in an attractive gift box, the LIVIVO Double Wall Coffee Mugs make the perfect gift. Whether its a wedding anniversary with your loved one, a wedding for the bride and groom, family birthday or Christmas present, our glasses can be given to delight for all occasions.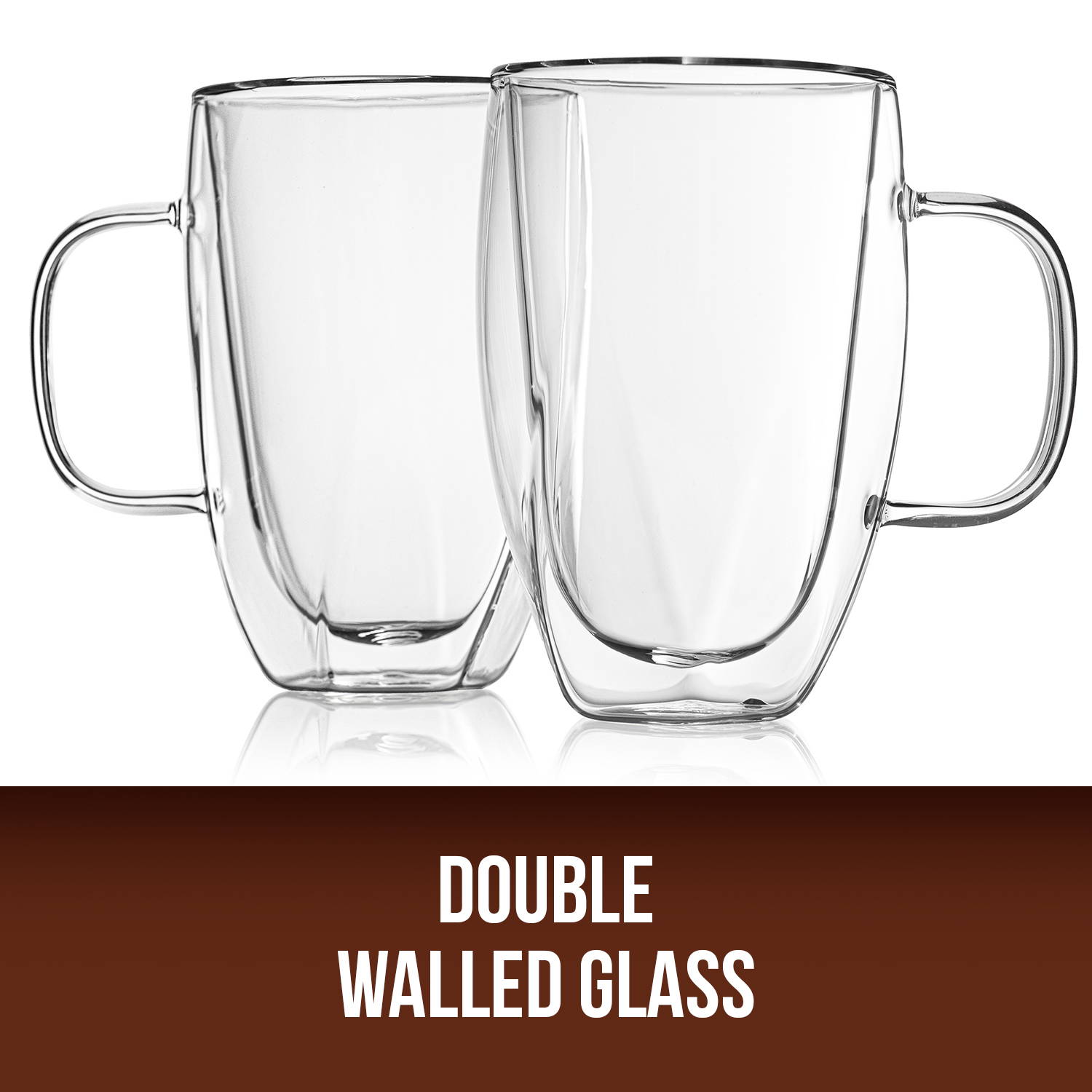 The unique double-walled glassware features a pocket of insulating air, helping keep sustained temperature for a longer time.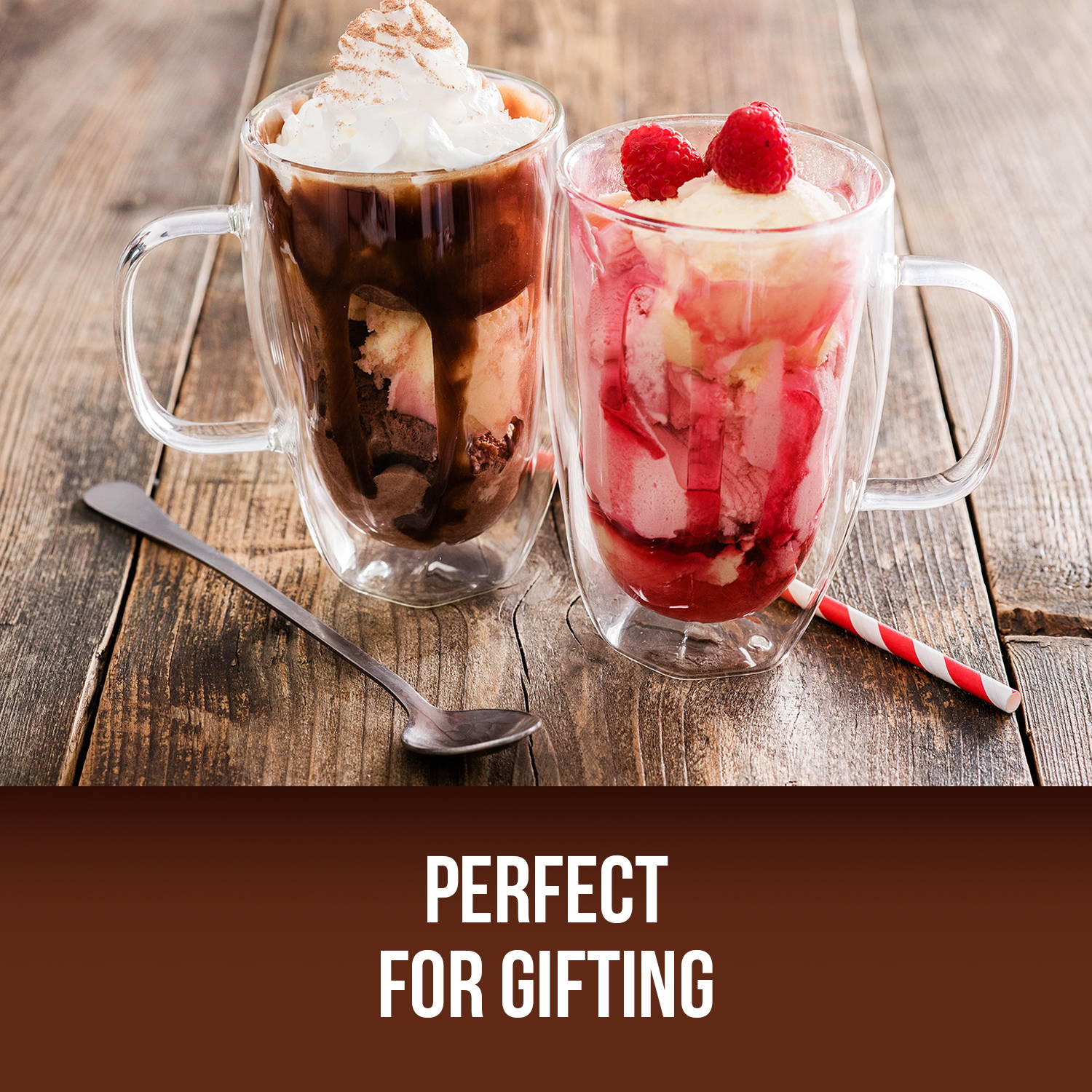 The set would make an ideal gift for one or two people, and is packaged in a full colour high-gloss box.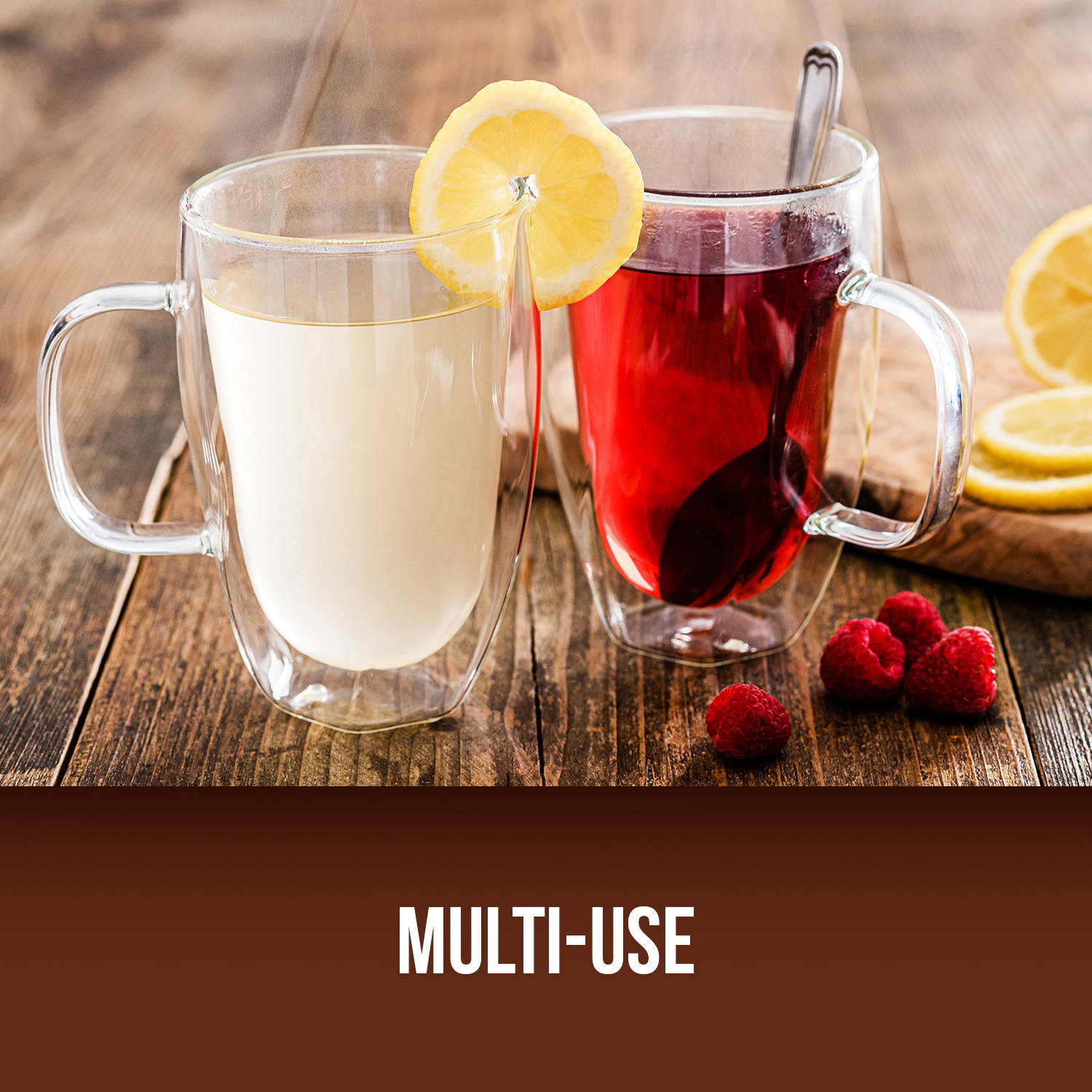 Not just for hot drinks, the insulating properties of the borosilicate glass help keep hot drinks hot but also maintain cold drinks at a low temperature.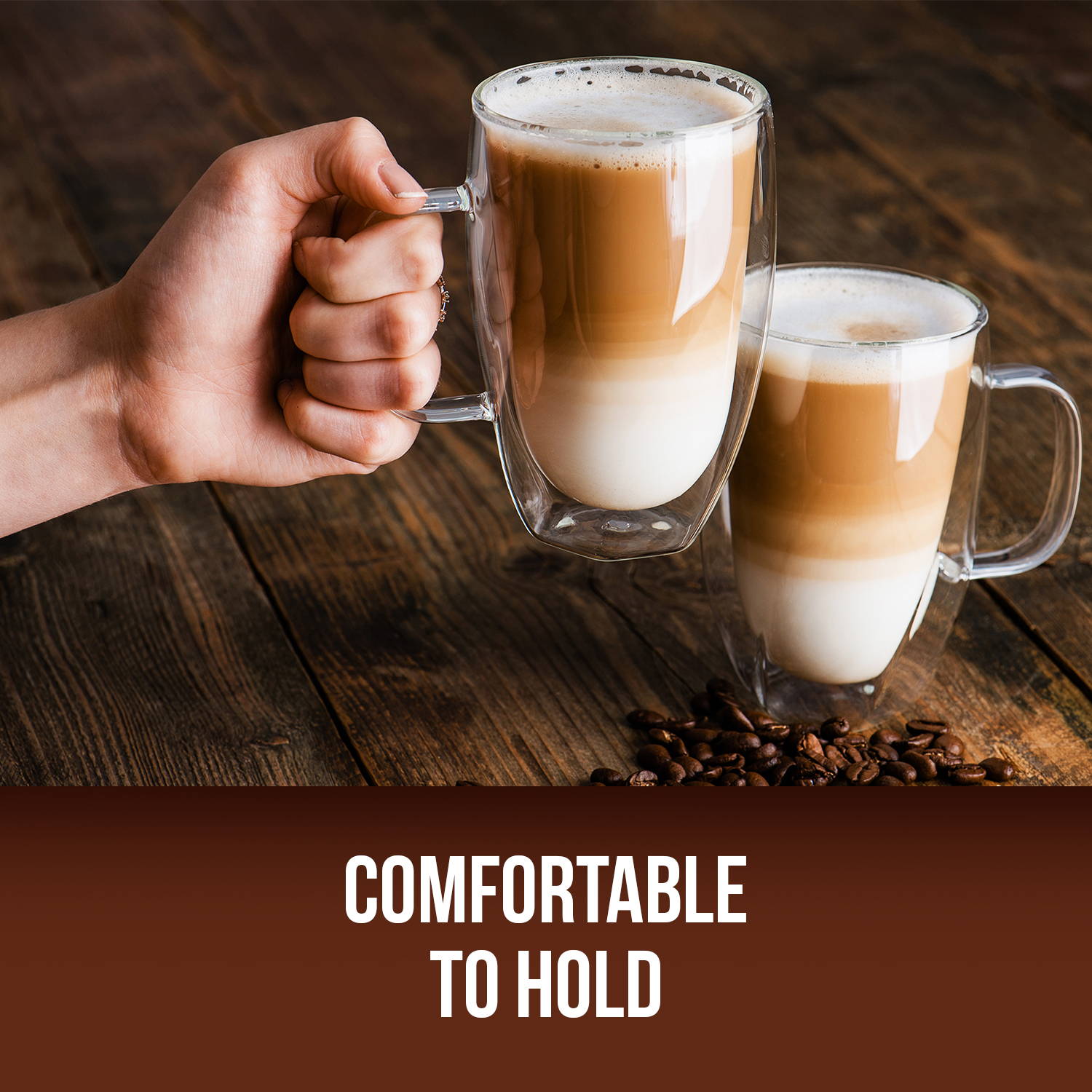 With a large handle which remains cool to the touch, and lightweight but robust glass, these mugs are extremely comfortable to use as well as stylish.