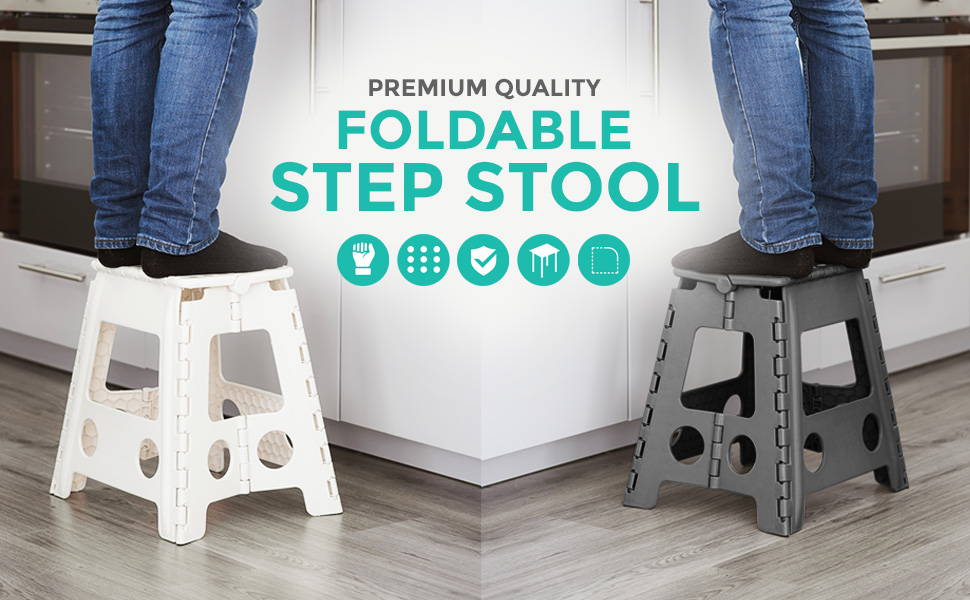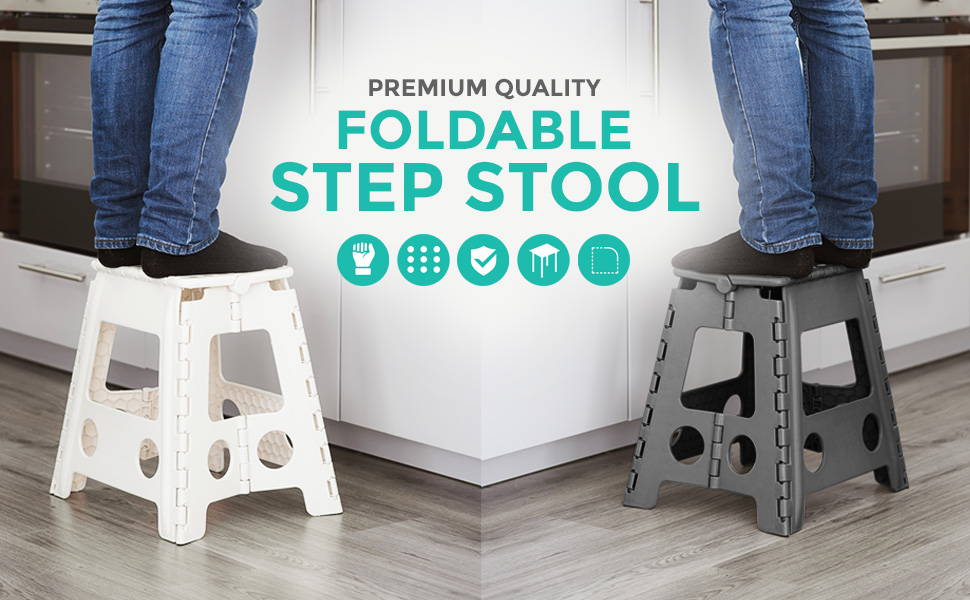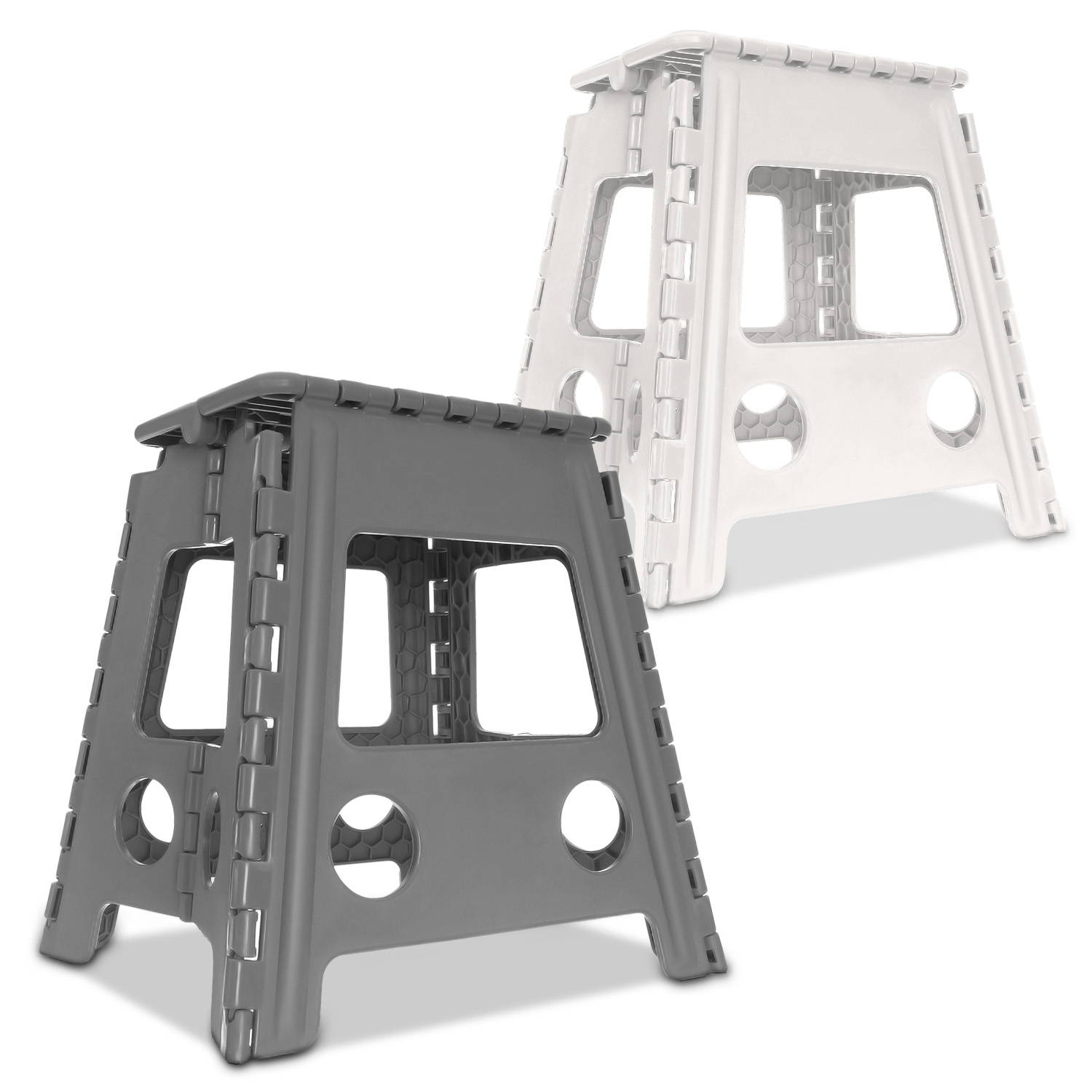 The LIVIVO FOLDING STEP-STOOL is a foldable, portable and stowable 2-in-1 stool for performing jobs at height where a full ladder is too much, or functioning as a spare seat when hosting a gathering or a large dinner or garden party.
Available in a choice of Grey, White or Black, the hardy unit takes up hardly any cupboard room with it's folding design, but has a multitude of uses around the home, office, garden or outdoors.
The toughened plastic may feel light in the hand, but the rugged design, sturdy interlocking parts and clever material choice enable the portable stool to support weights up to 300lb (approx 135KG).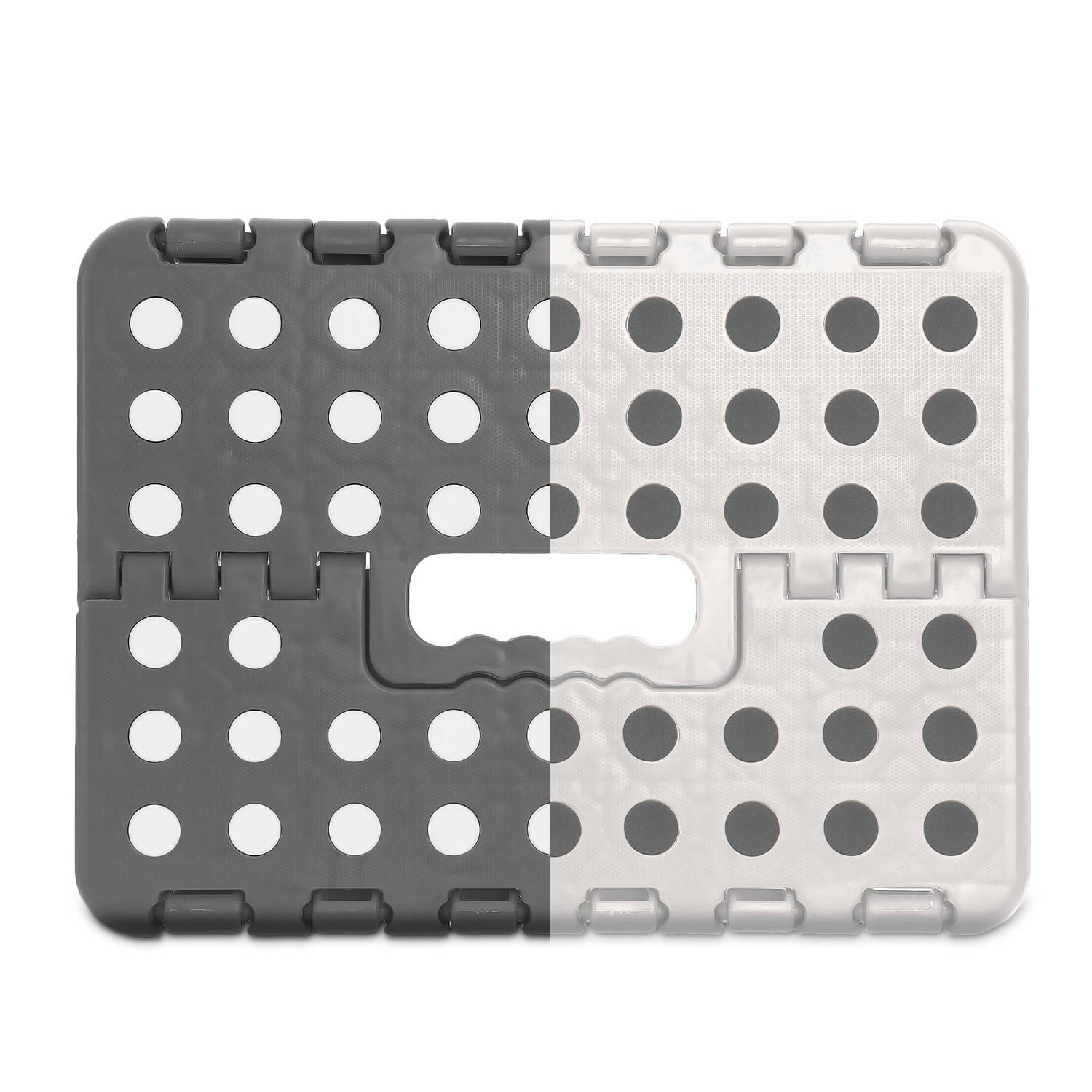 Two-tone dimples adorn the upper surface of the small ladder, providing purchase and extra grip for a non-slip finish, but are soft enough that you can still use the ladder in your socks or barefoot, or sit on it as a seat.
The unique folding design allows the stool to fold flat to just 1" thick for convenient storage - easily slide it in a gap between a fridge and the wall, under the bed or sofa or in a cupboard without losing valuable space.
Perfectly suited for the home or office, but also adept in a caravan, truck, mobile home or flinging in the car to take to the allotment or out to the garden.