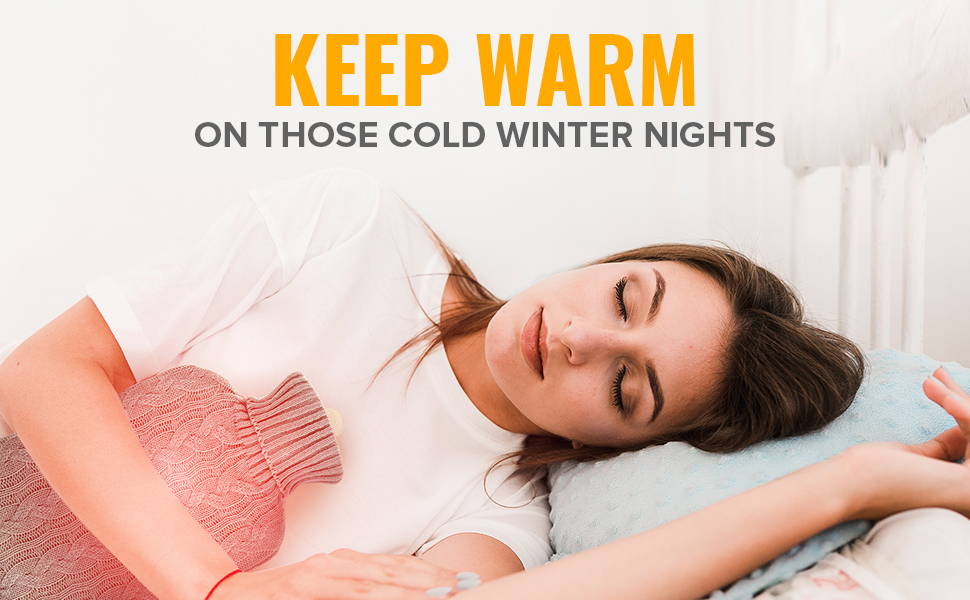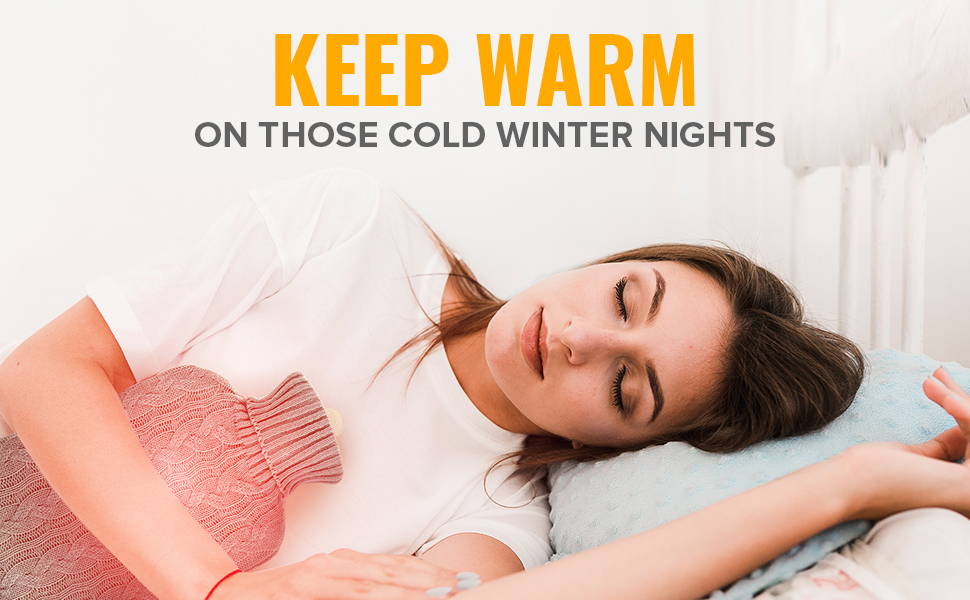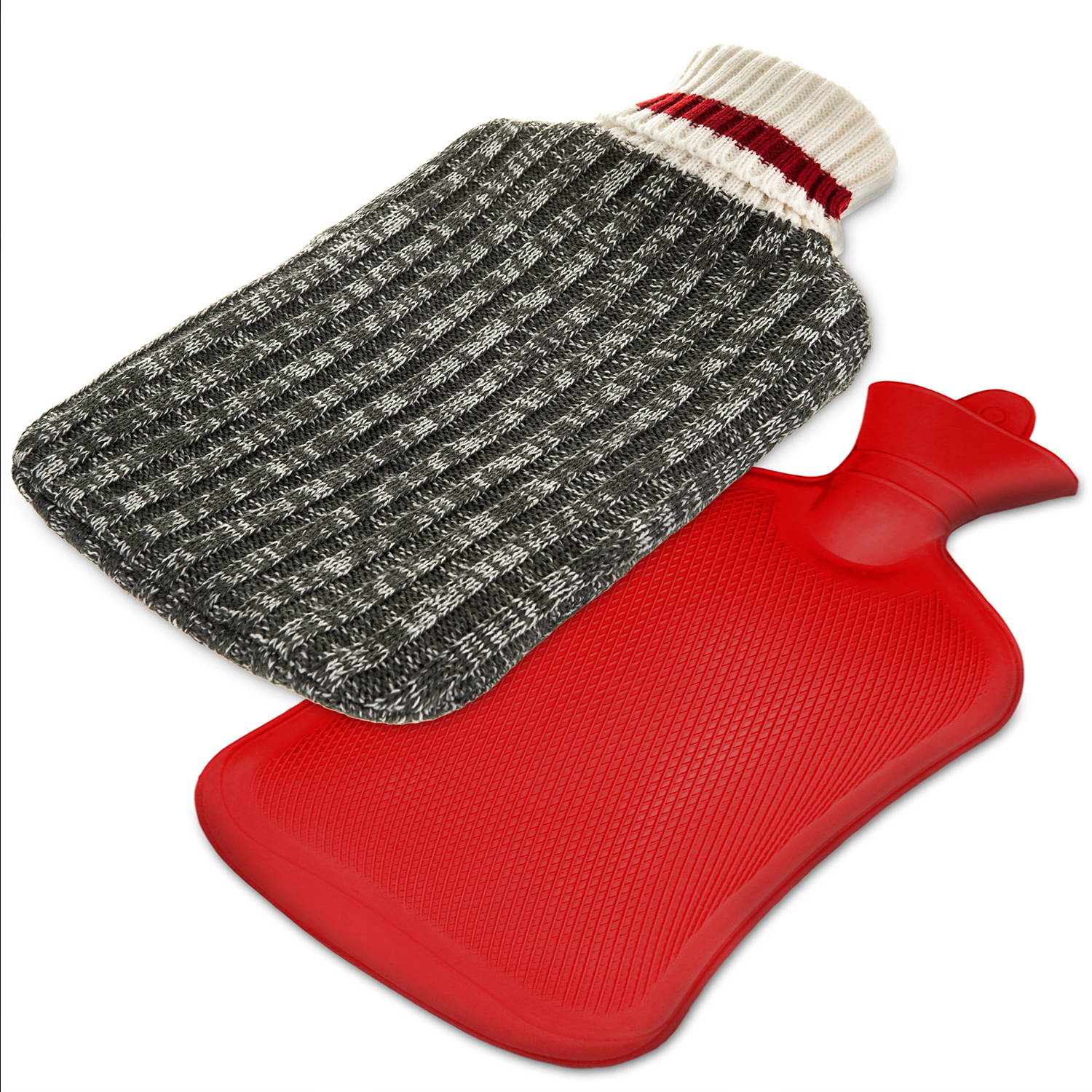 Snuggle up and be cosy with the LIVIVO hot water bottle with chunky Arran knit cover.The large 2L capacity ensures a lasting heat that maintains all night long.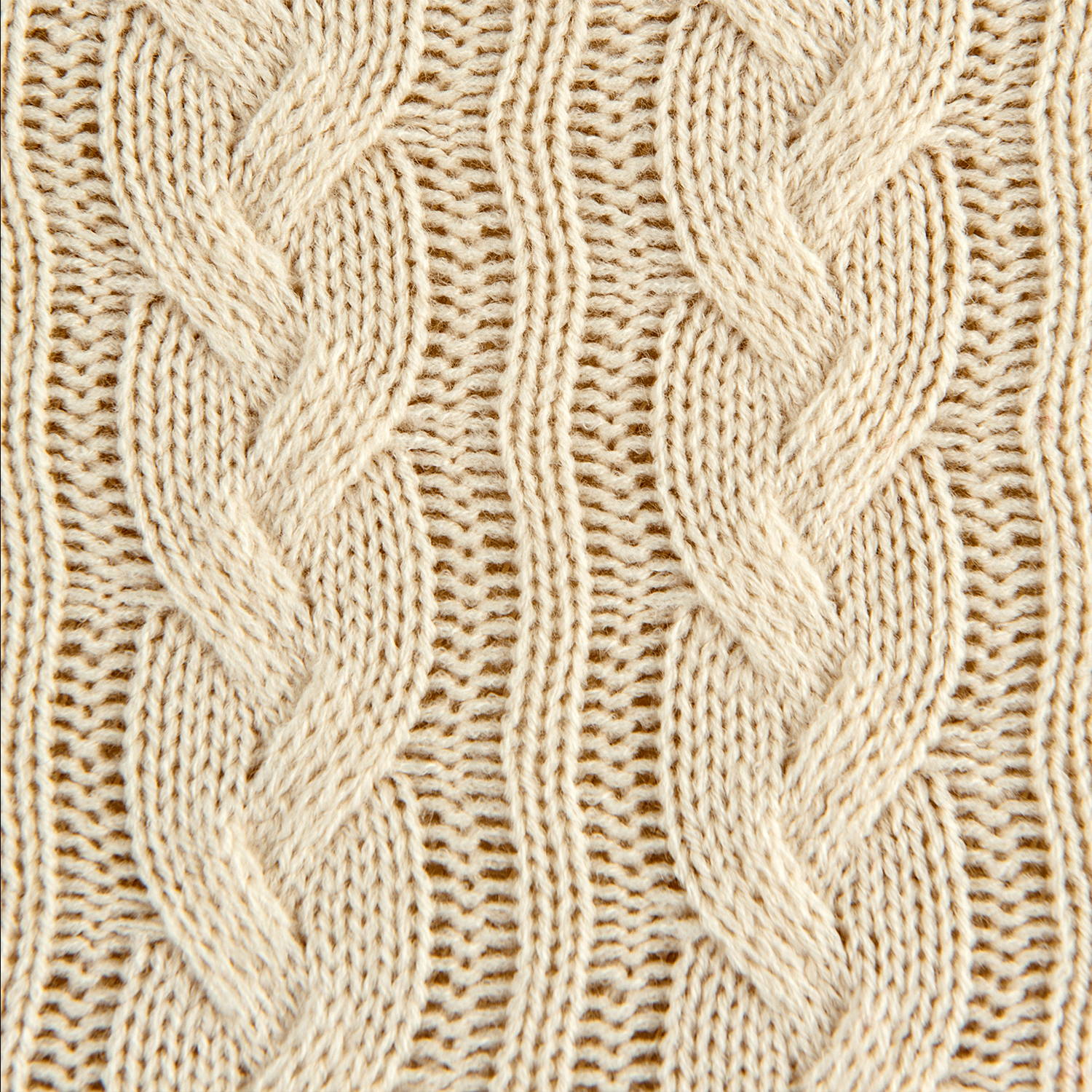 The tasteful Arran Knit mimics the warmth of a wooly jumper, the clever material choice ensures an even heat distribution and provides a cushion for huggable warmth.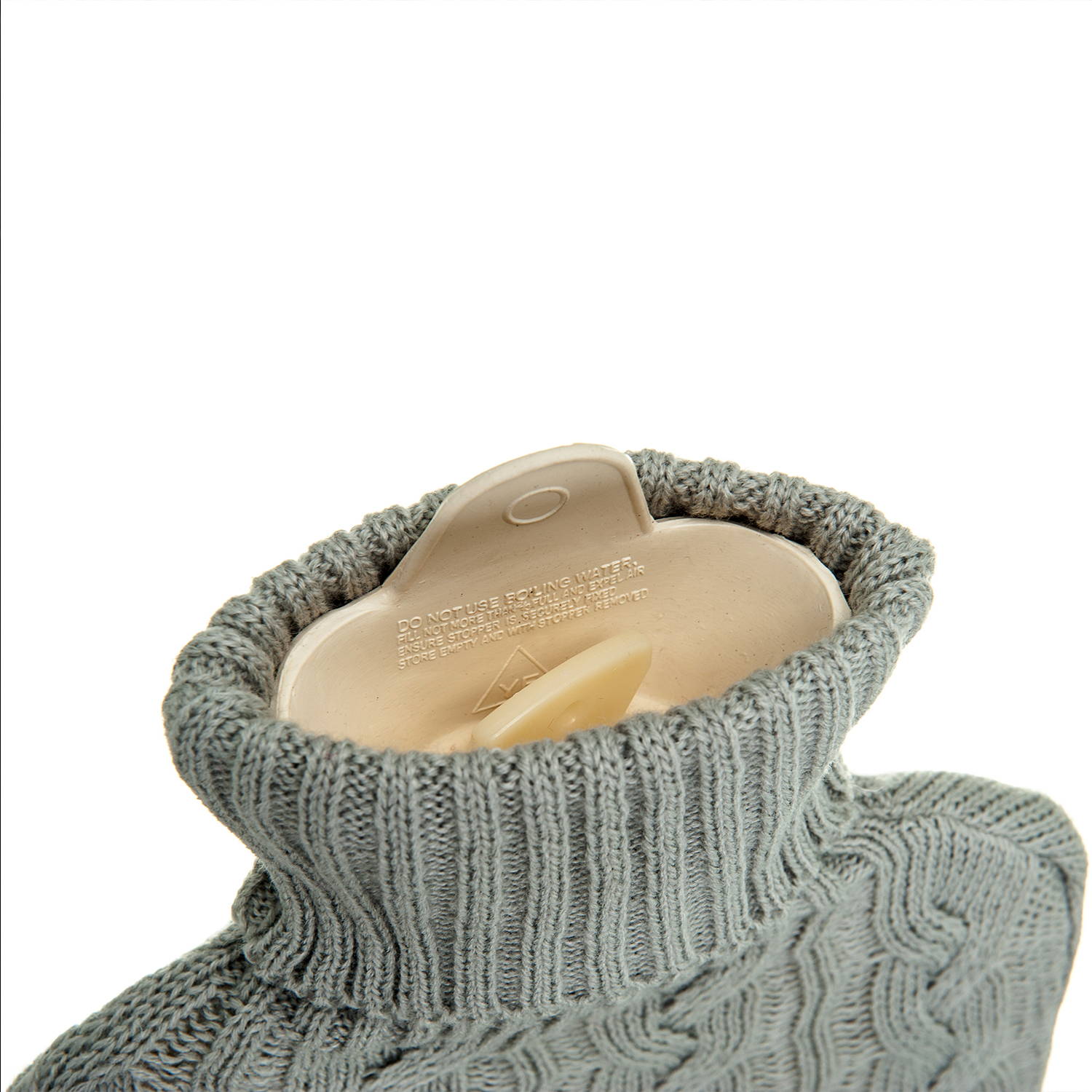 The leakproof stopper is wide, easy to fill and fastens securely to prevent drips or spillage.