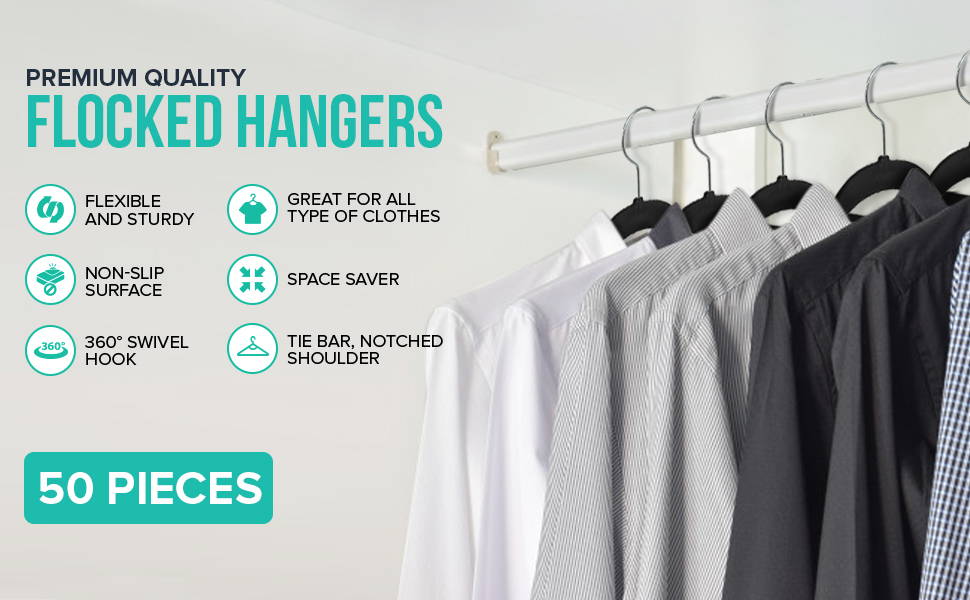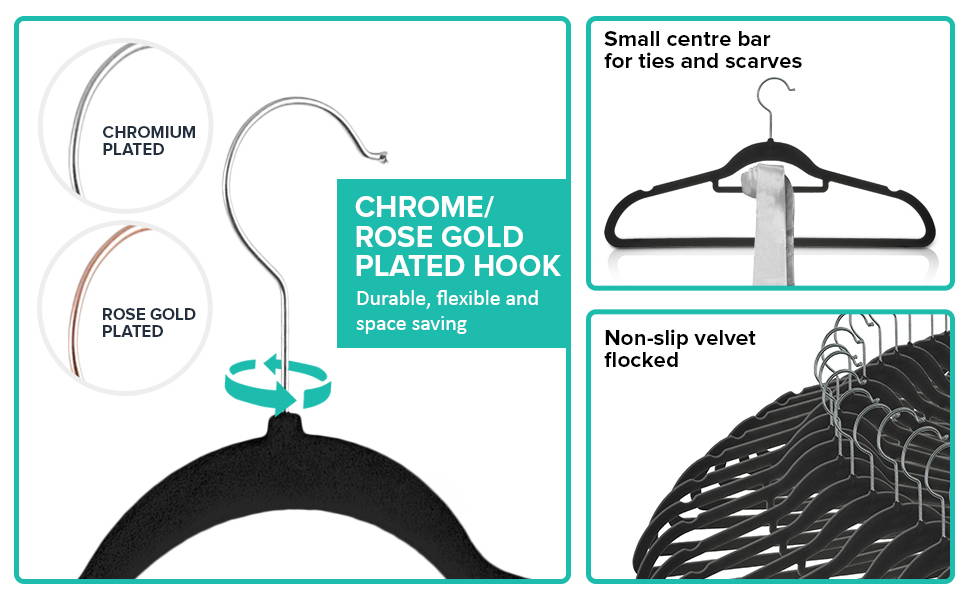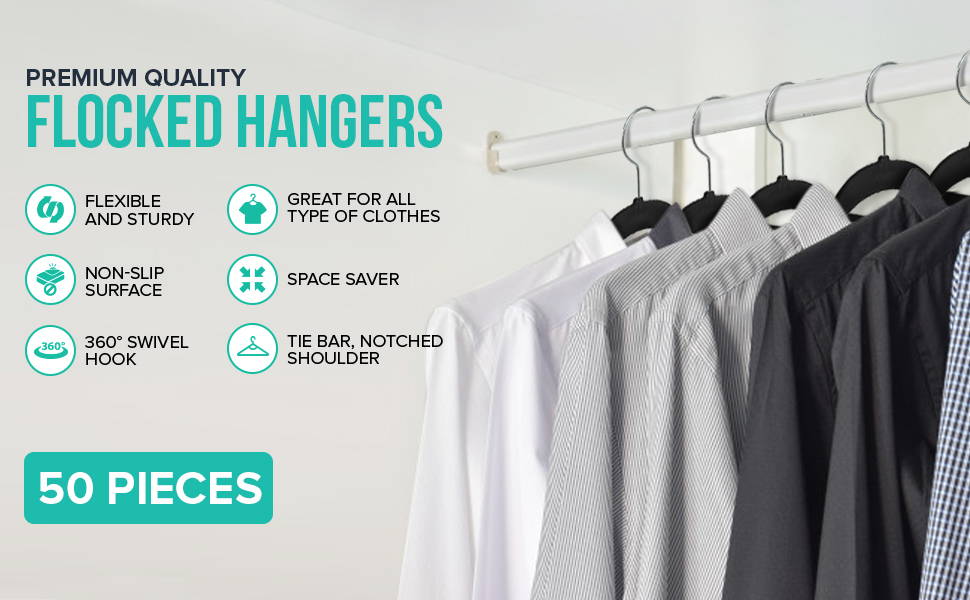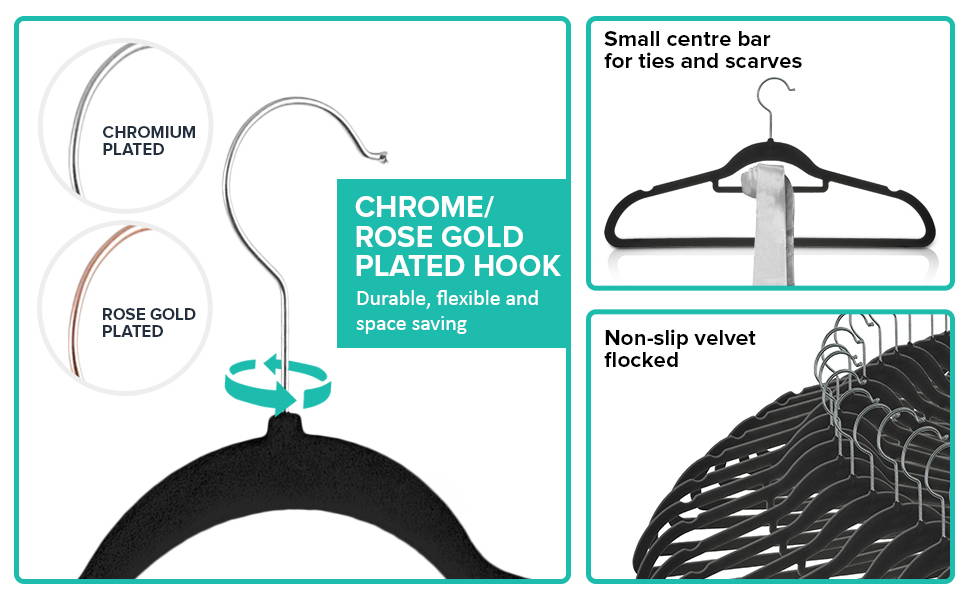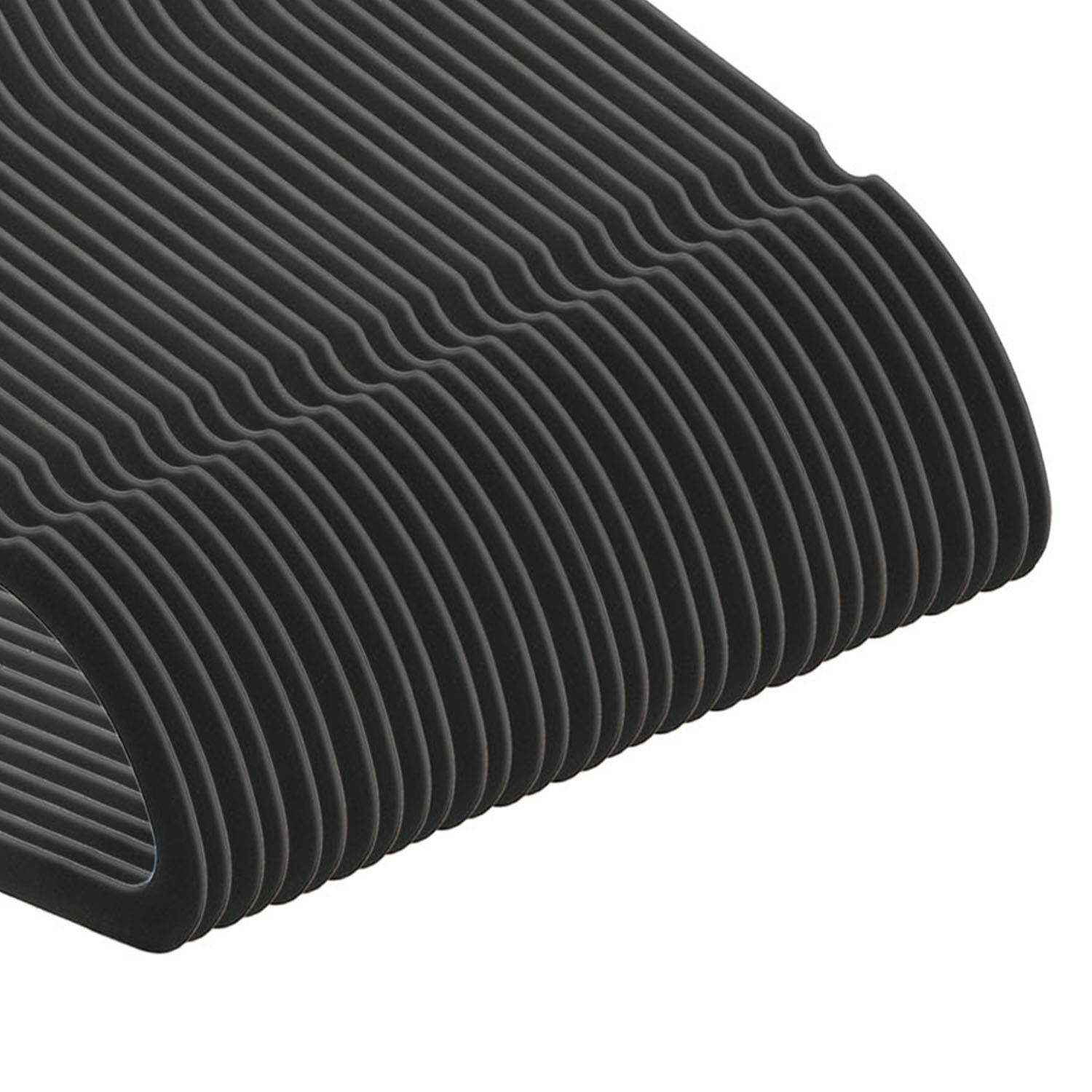 The hangers include tactfully placed notched depressions - allowing for strappy dresses or hooks in skirts to sit comfortably and avoid slipping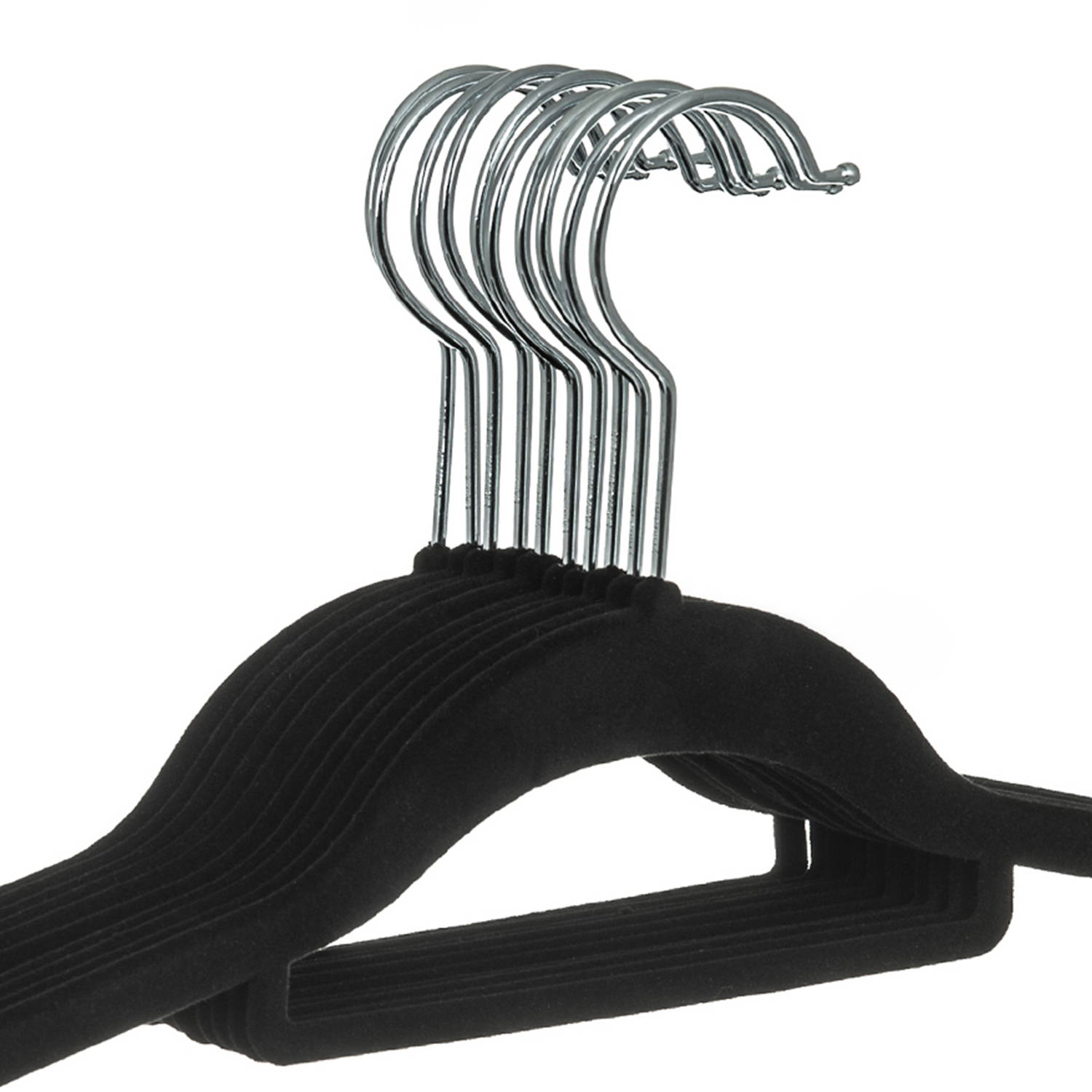 The tie bar addition can be used for a variety of purposes including belts, scarves and other accessories - and of course ties.If you put a garment on the hanger backwards and mess with your wardrobe OCD, don't fret! The hook can rotate through 360 degrees.
The hangers feel like velvet to the touch, and the flocked coating does more than feel nice on the skin - it gives purchase to your garments, stopping them slipping off and collecting on the floor.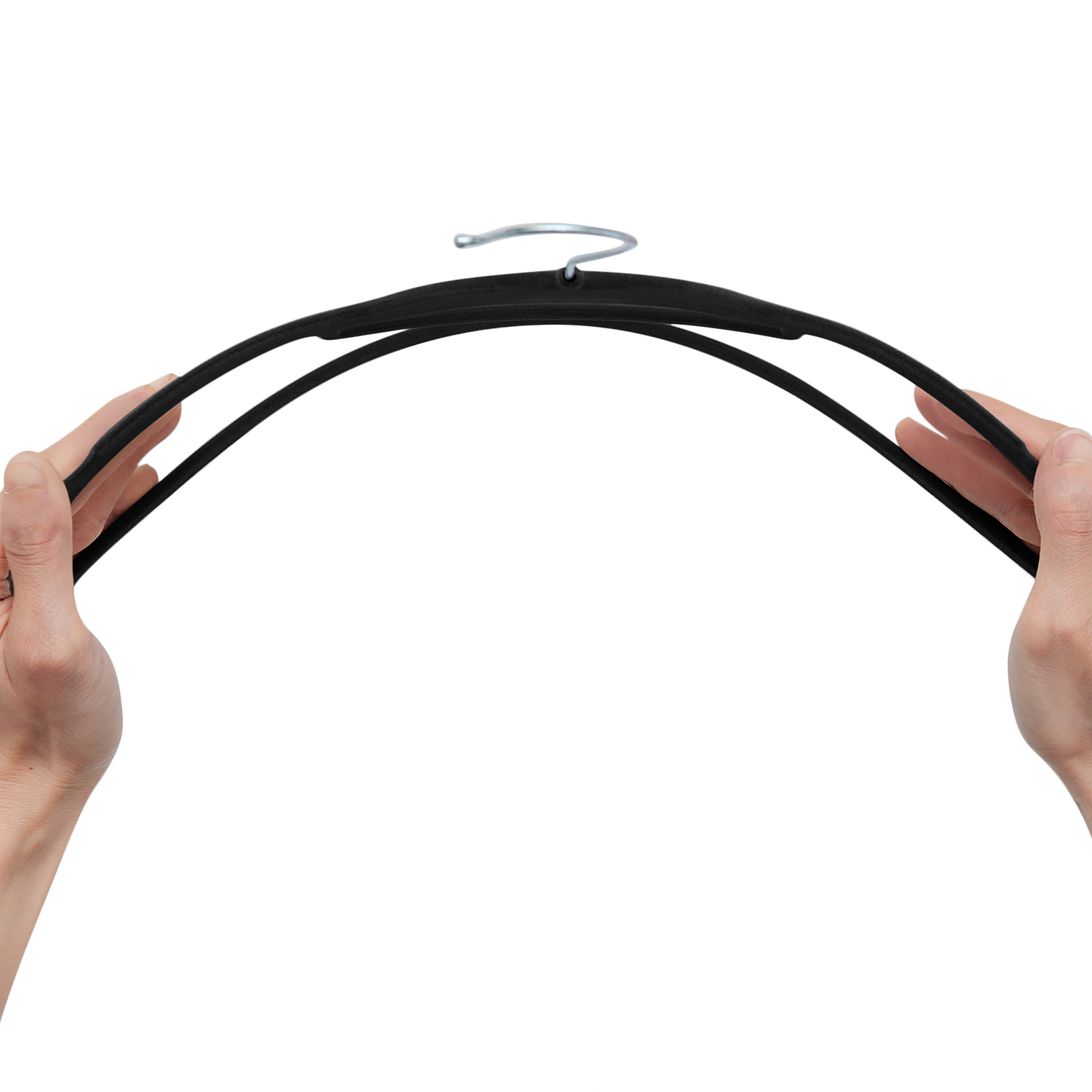 The hangers are wafer thin, allowing one to get double the amount of clothes on the same hanging space as wooden or plastic hangers.The thin profile does not compromise the strength, they are extremely tough for a long-lasting buy.