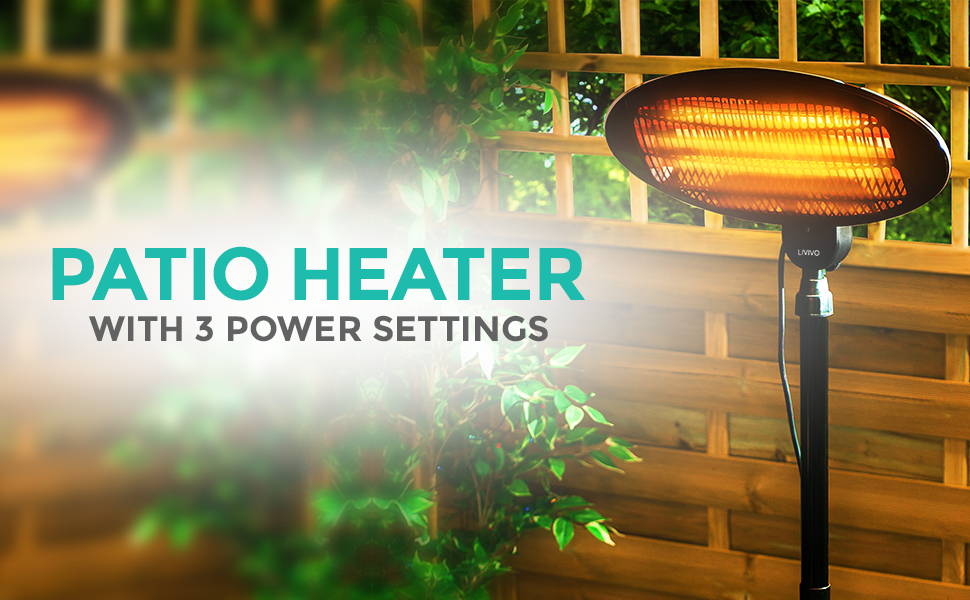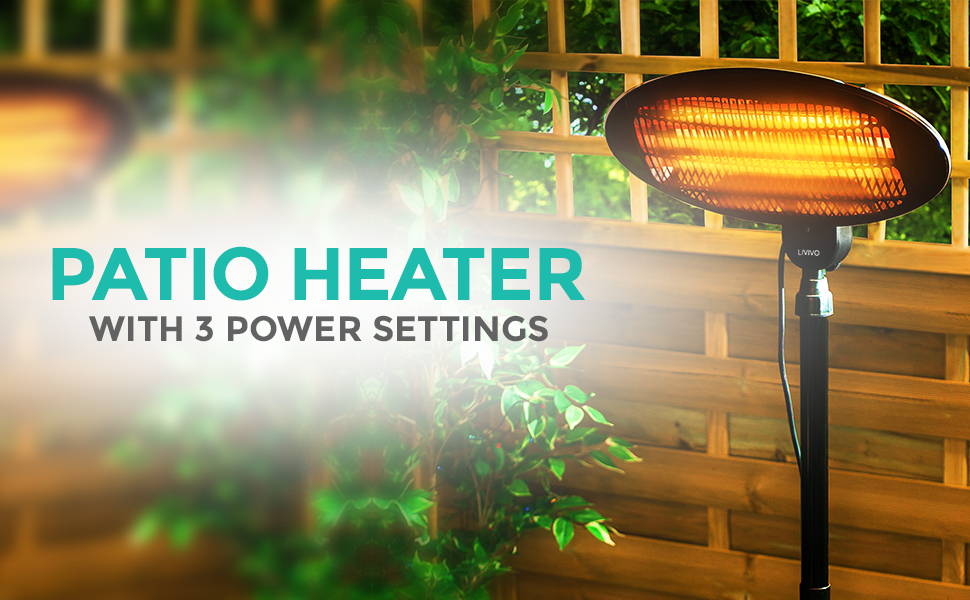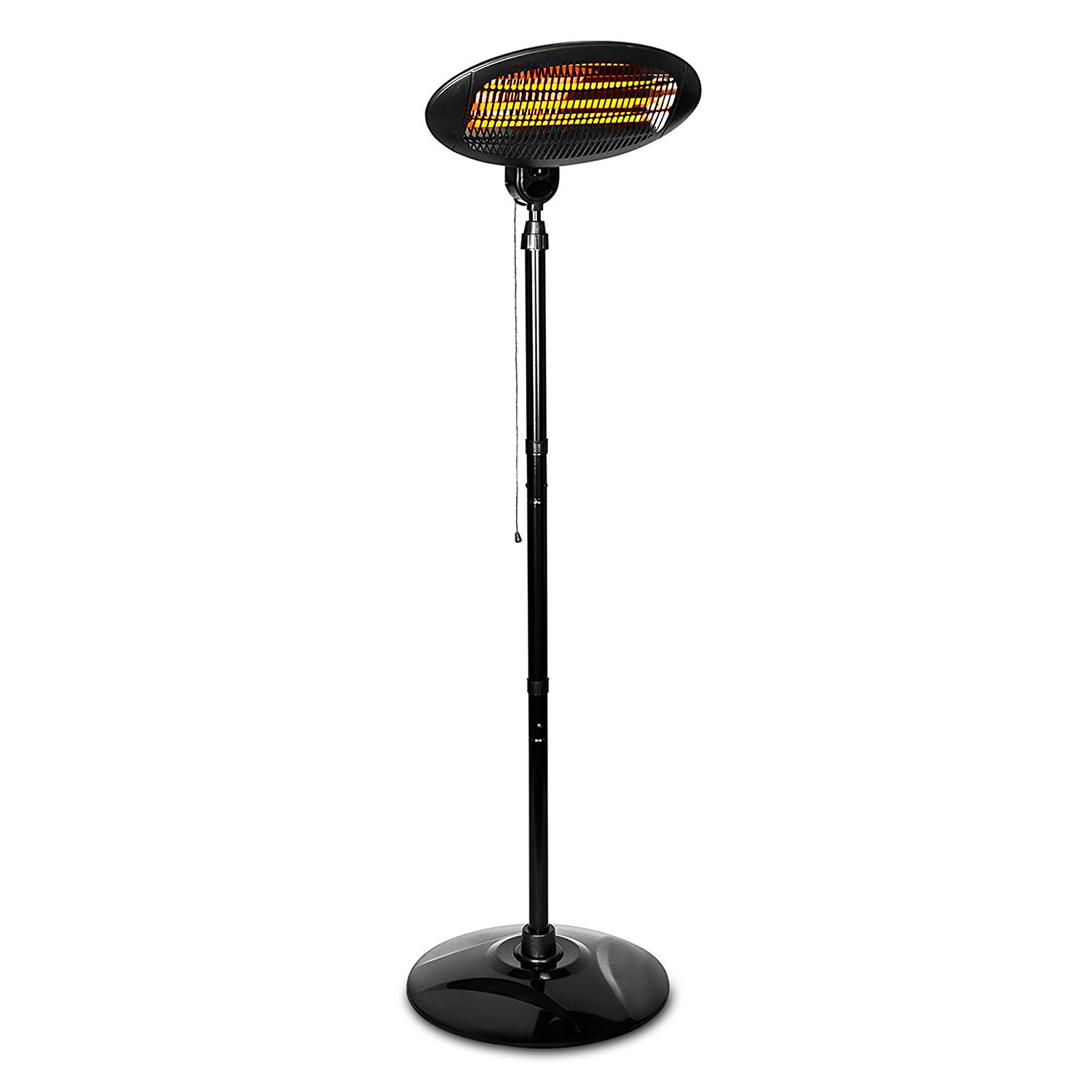 The LIVIVO electric patio heater with its mains powered quartz heating elements which emit infrared heat and a convenient freestanding design, the beer garden style patio heater will keep you warm when the temperature drops.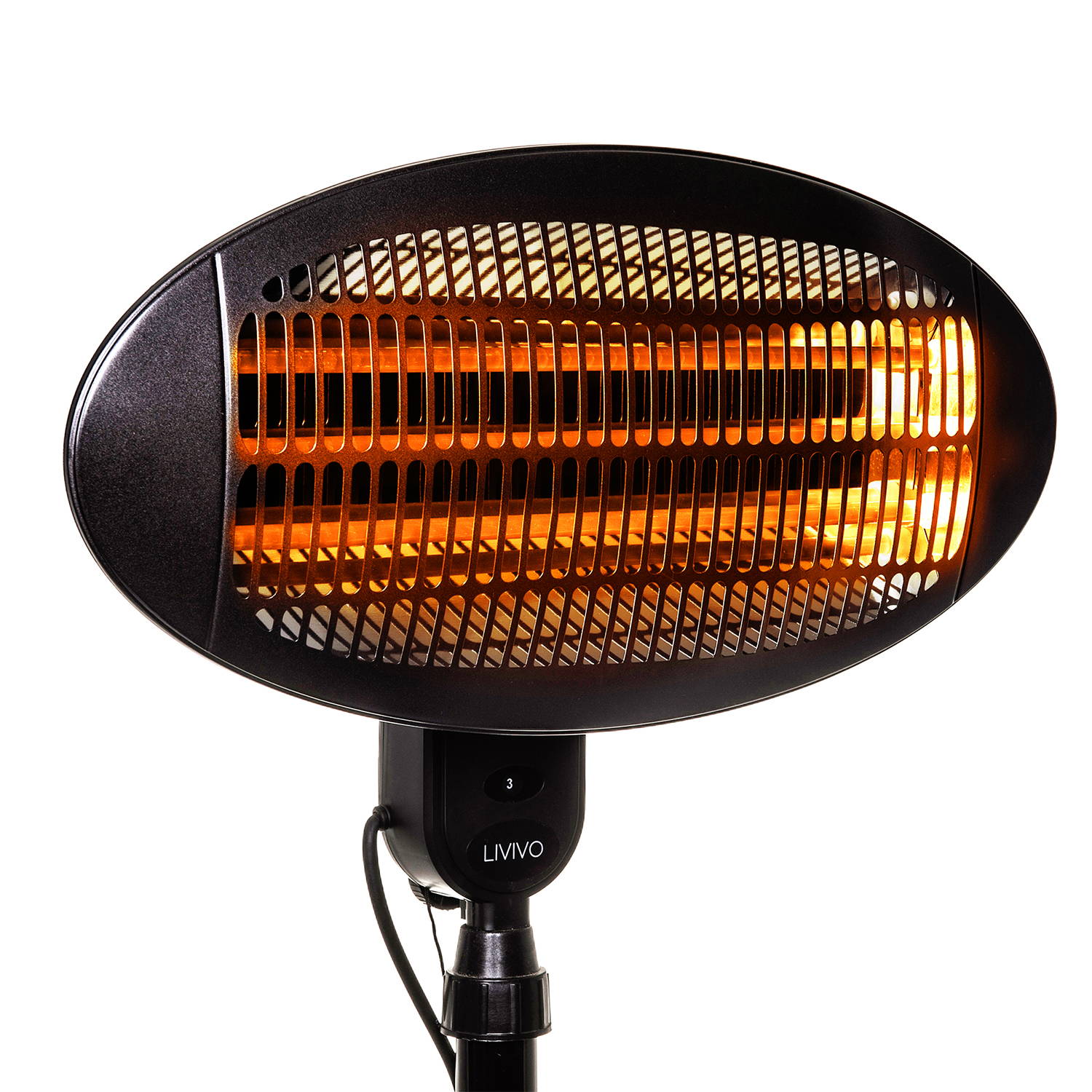 As well as being energy efficient when compared to gas, element or fan heaters, the three infrared beams are highly directional, throwing the heat long distances and only heating surfaces it is pointed at - no wastage of heat rising, or outputting to the rear.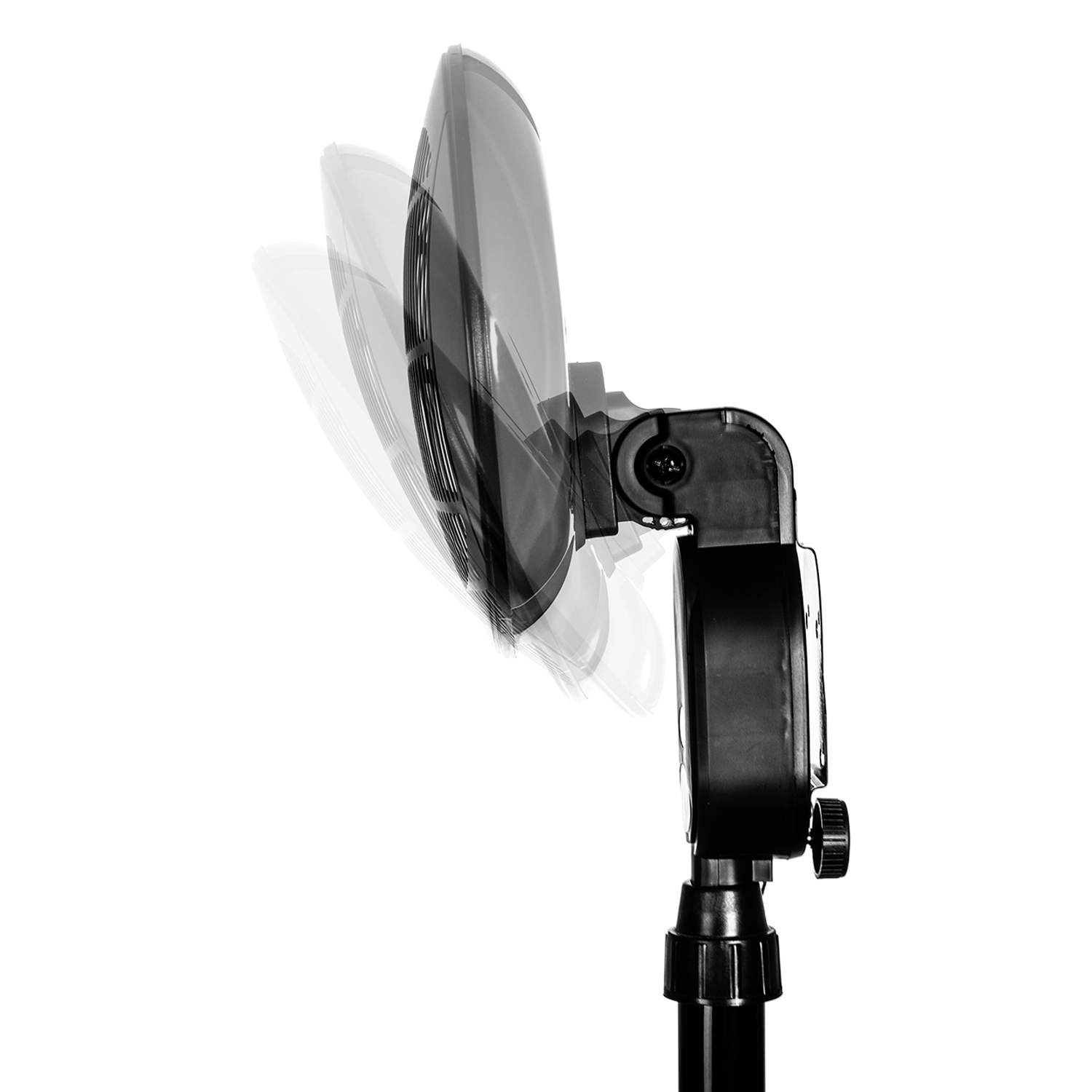 As well as featuring three heat settings for fine grain temperature control - 650W, 1350W and 2000W, the head can tilt and twist to direct the infrared beams to heat exactly where the heat is needed.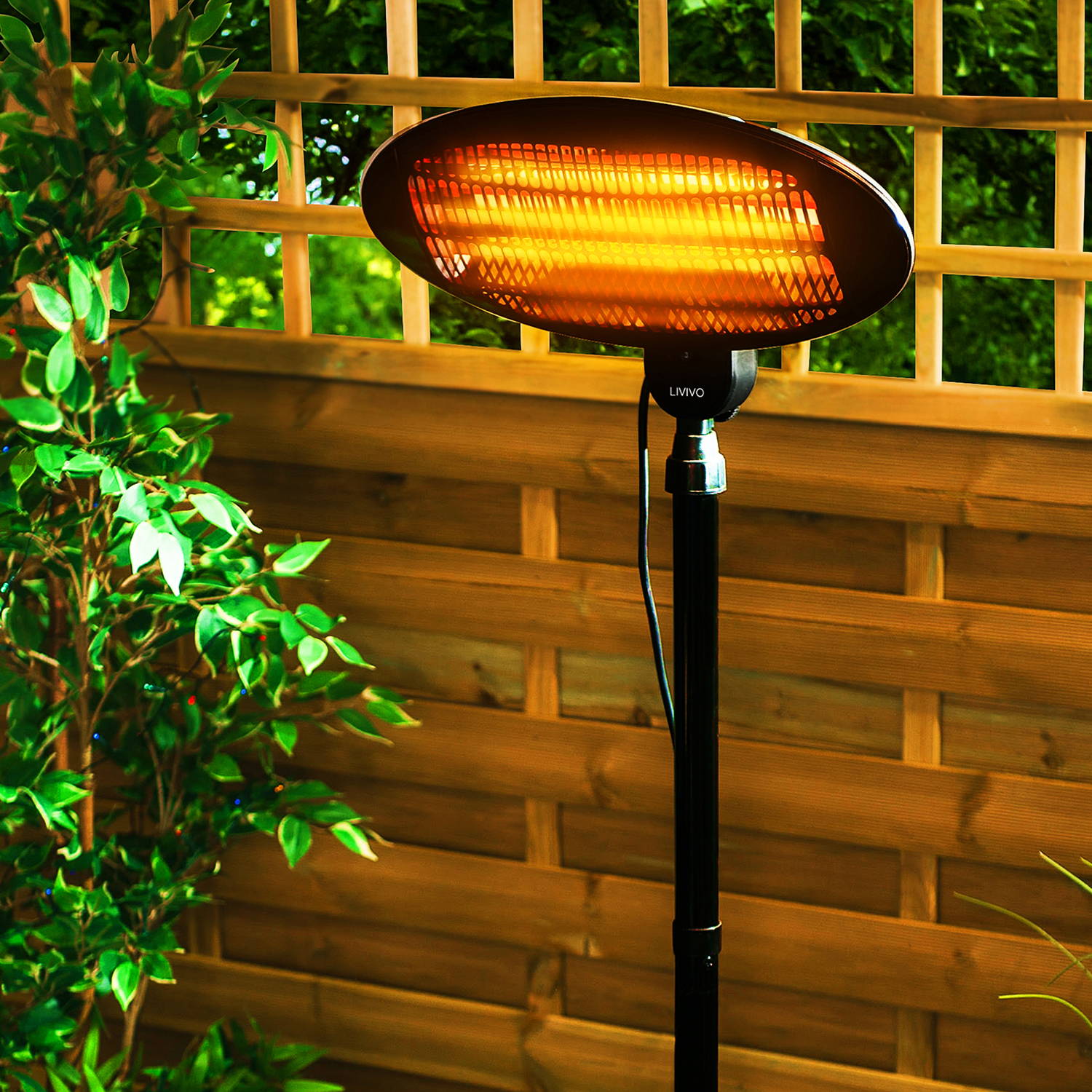 The powerful quartz tube heating elements features their own integrated over-heat protection, with our appliance bearing IPX4 Rated & ROHS certification and approvals.Perfect for usage inside or out, with peace of mind, especially compared to calor or gas powered models.