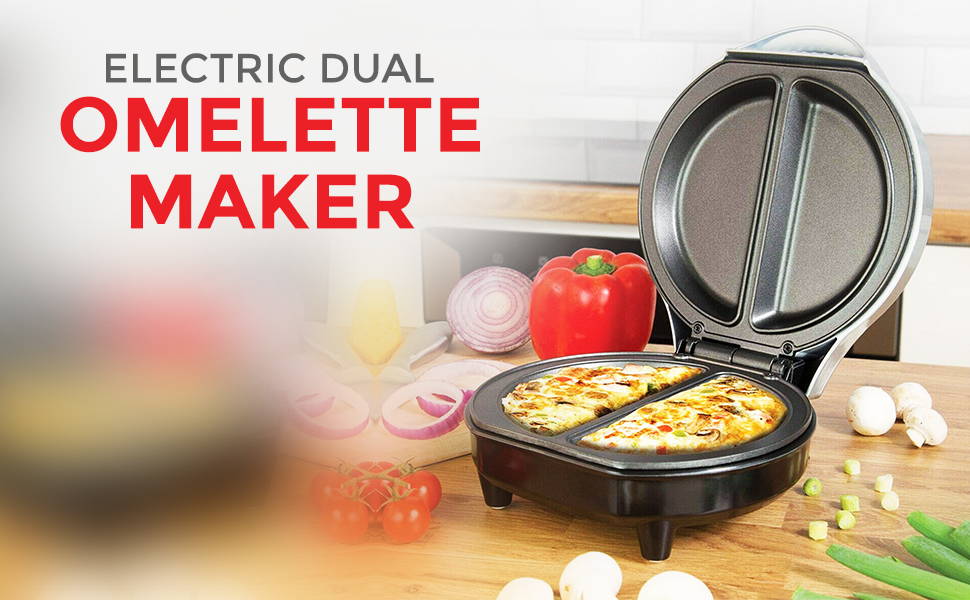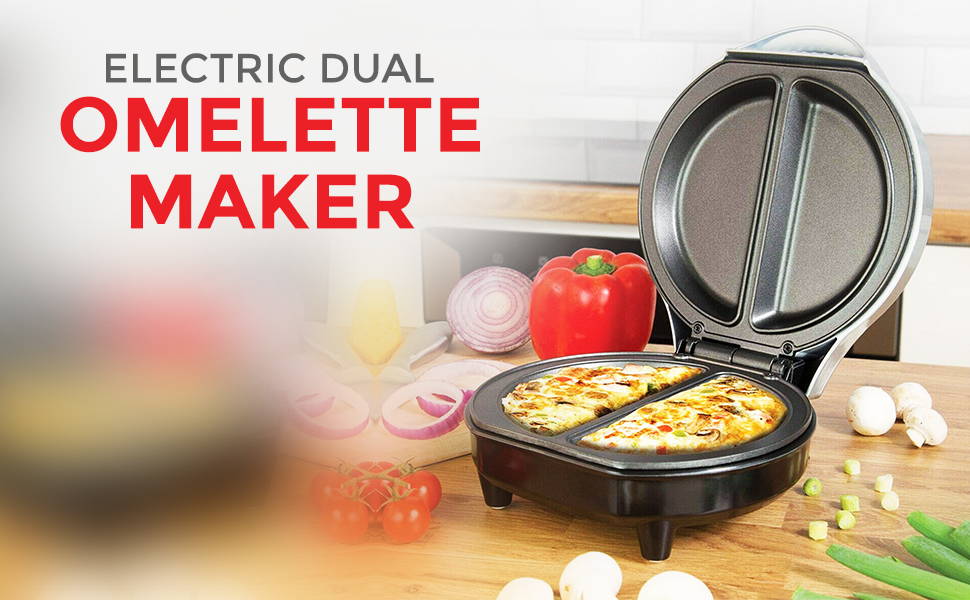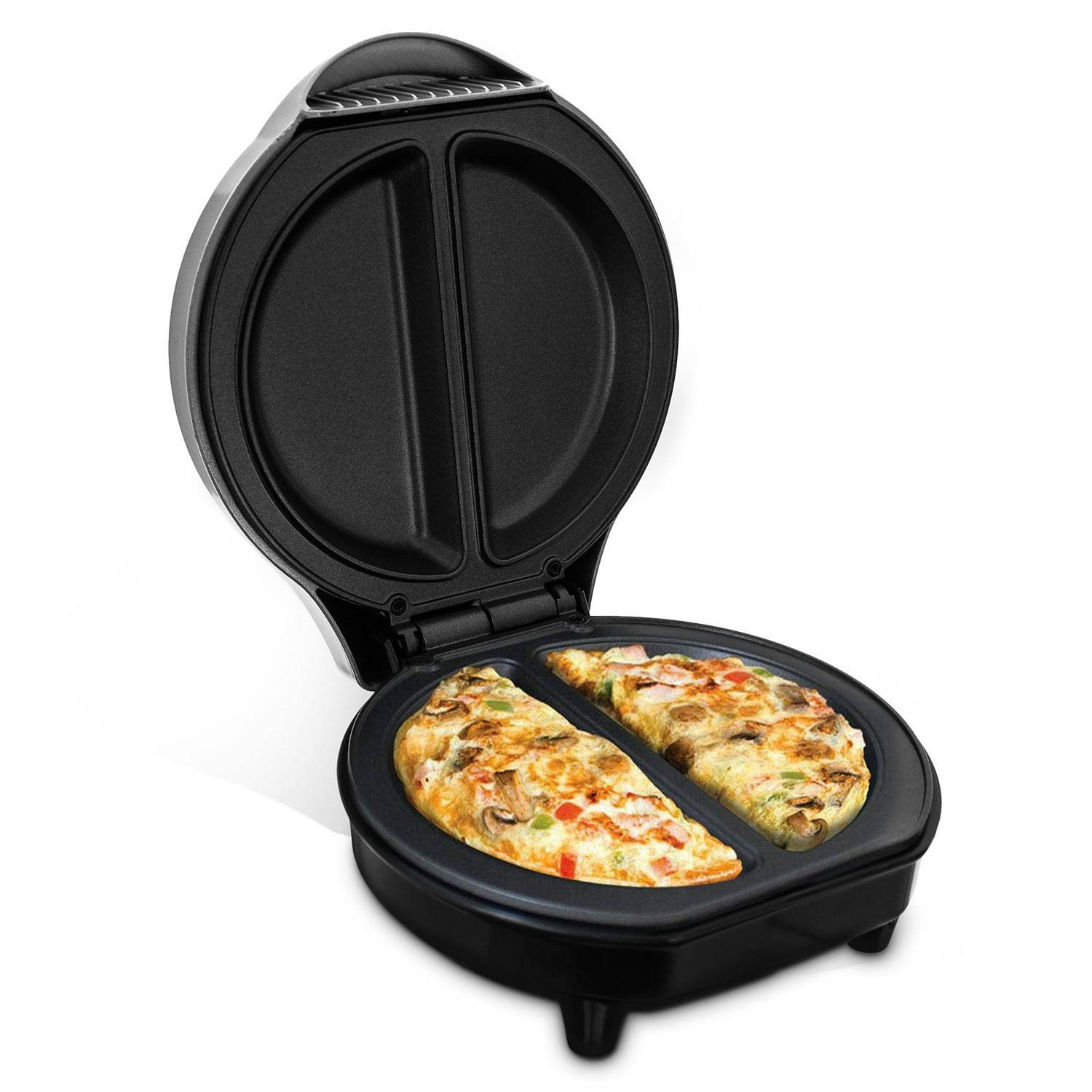 The stylish electric Omelette Maker has dual compartment. you can make two delicious omelettes at the same time. The machine cooks the omelettes in minutes.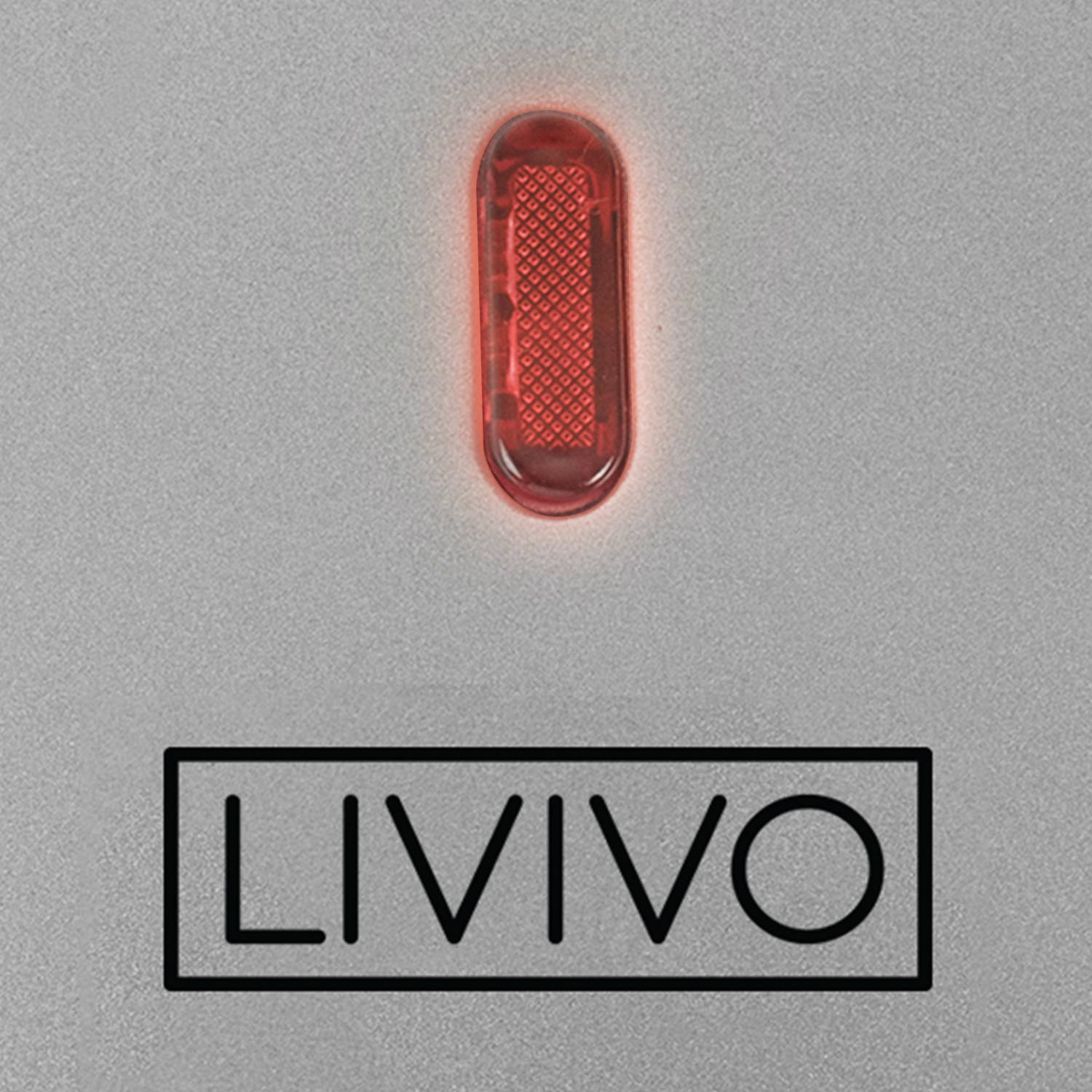 The Power LED Indicator gives the indication that Omelette is cooked and ready to eat. It will automatically turn off when the food is ready.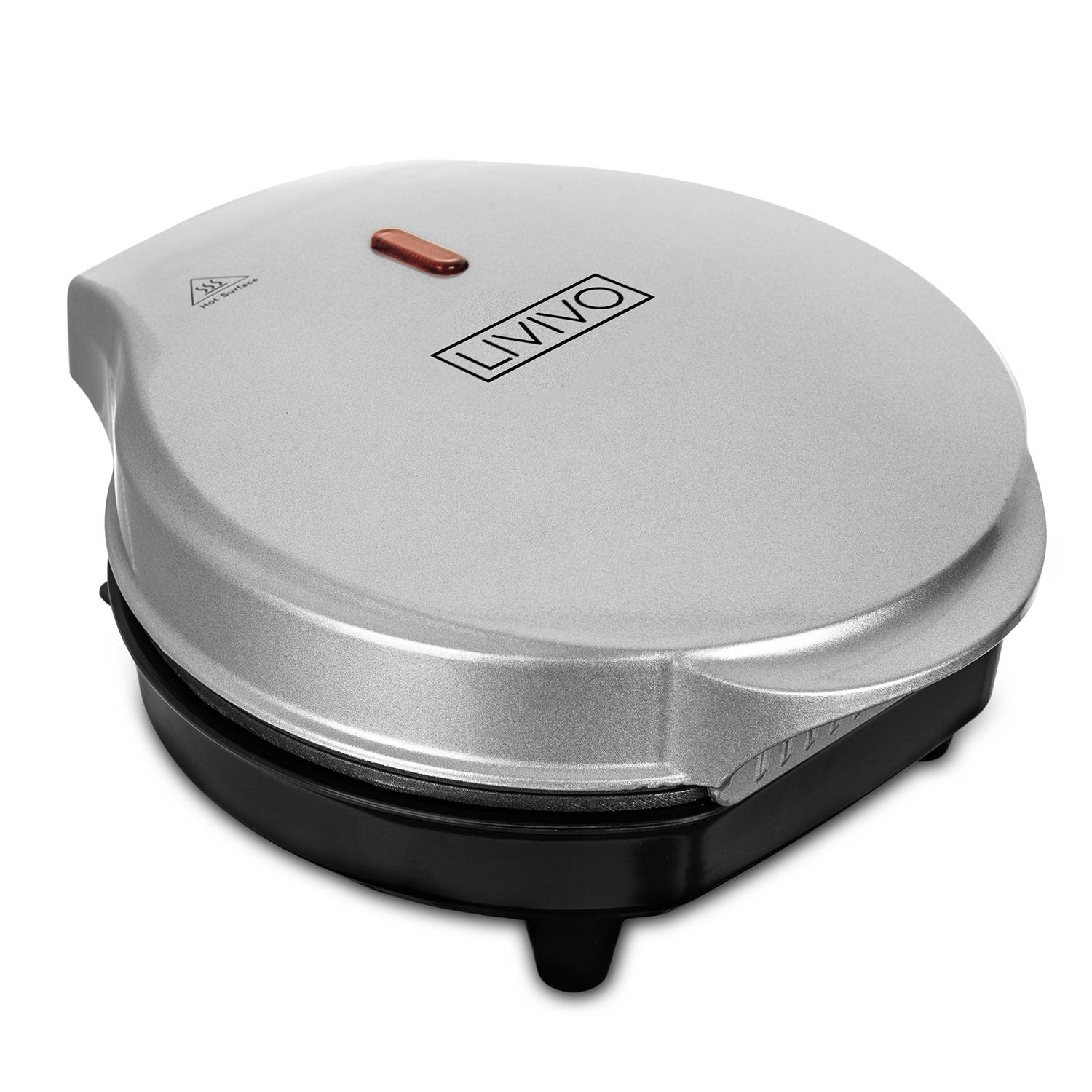 The non-stick cooking plates mean you can enjoy healthy eating without using oil or butter to cook, simply lift the food from the machine then wipe the plates for convenient cleaning.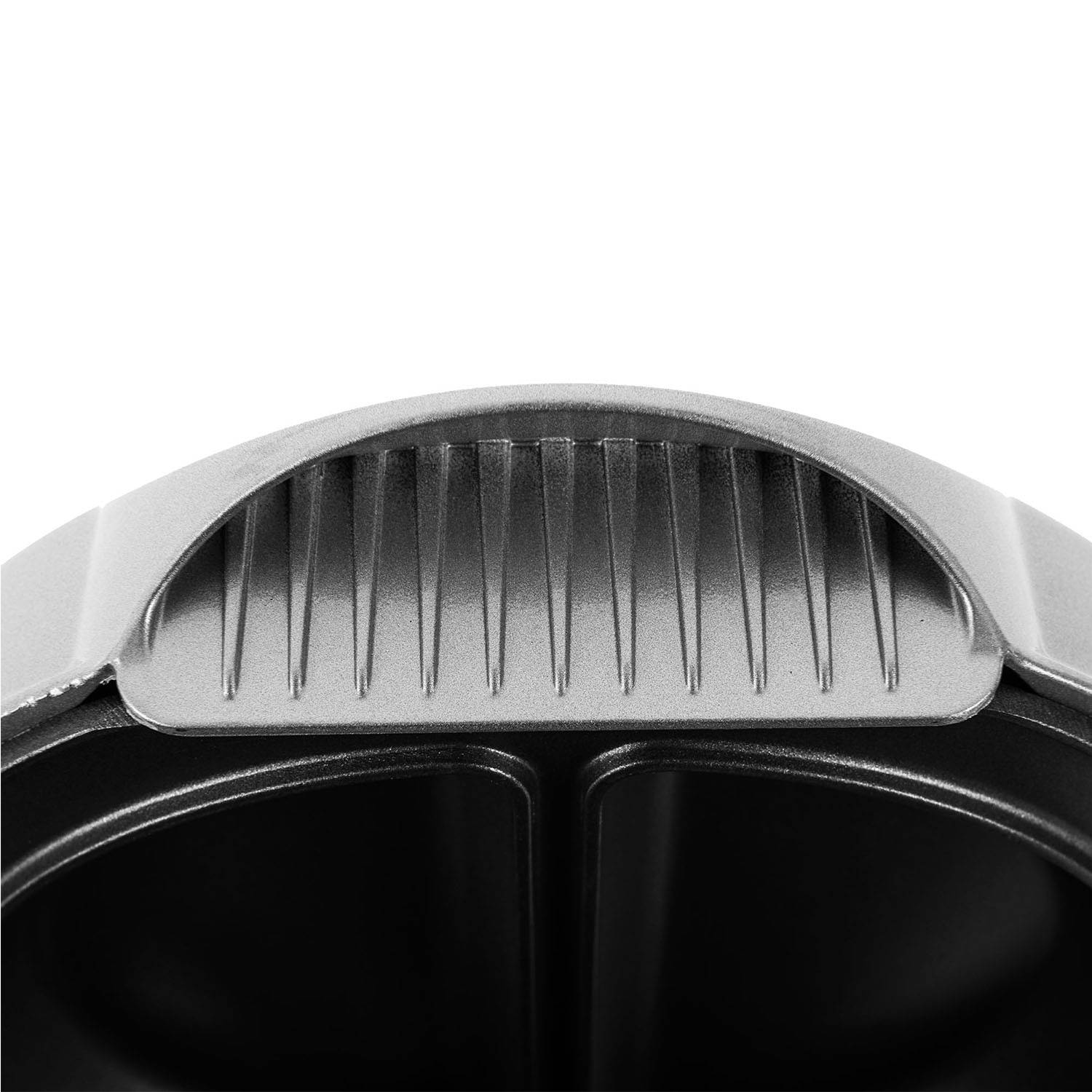 The Omelette Maker is designed with a cool touch b handle to keep those fingers from getting burnt. It also features non-slip feet .