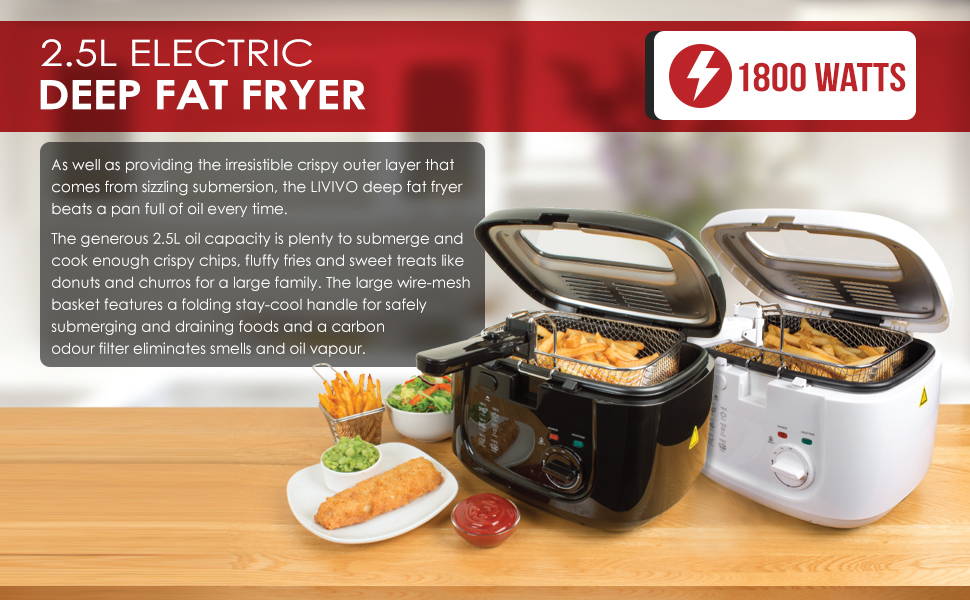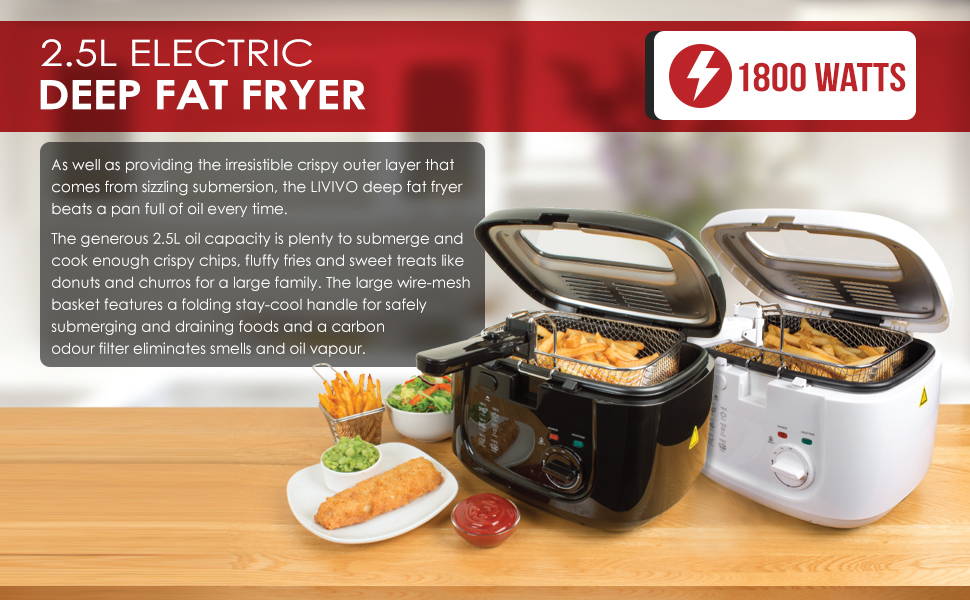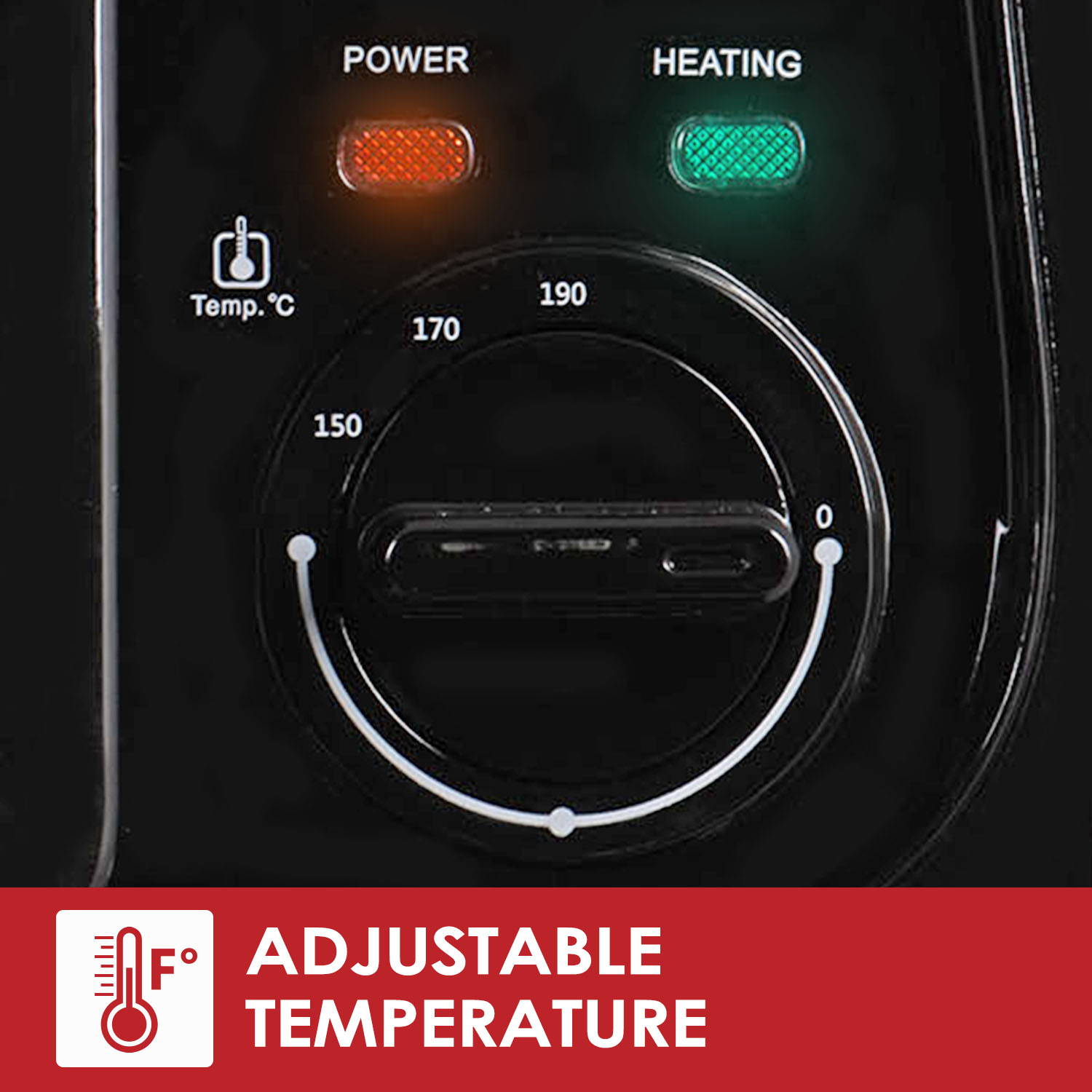 Not only can you safely set and regulate the temperature rather than guessing and ending up with frazzled food, the LED indicator lights will alert you when the oil is heating and ready to cook.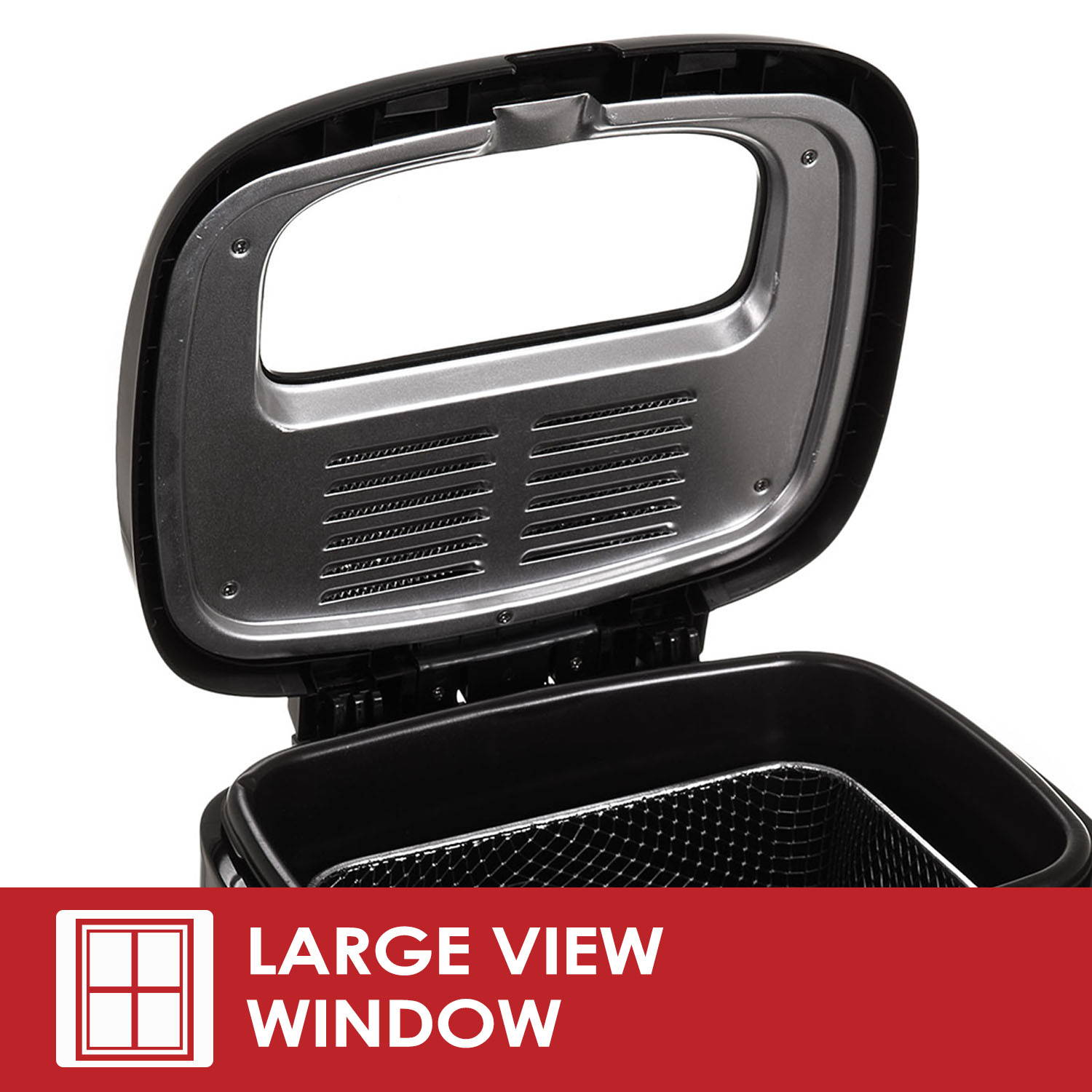 The insulated plastic housing ensures the heat stays in the appliance, and away from the shell, making the fryer considerably safer than a pan of boiling fat.The basket handle also benefits from this stay-cool plastic, ensuring you can submerge and drain your items without oven gloves or dish towels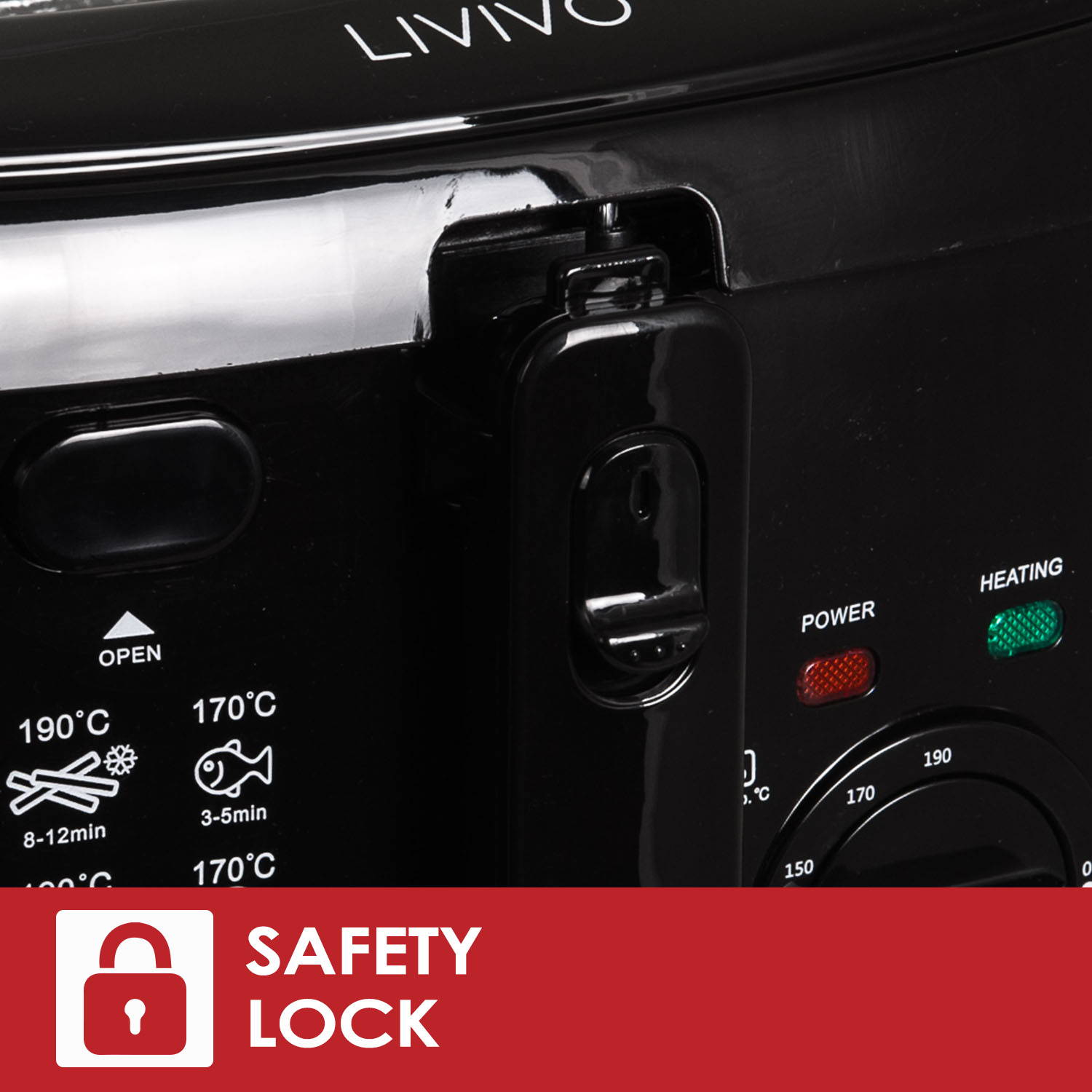 The safety lock ensures the lid stays shut when engaged, keeping in the sparks and flavour, and keeping out curious fingers. You also won't have the safety worry of a possible chip-pan fire to deal with.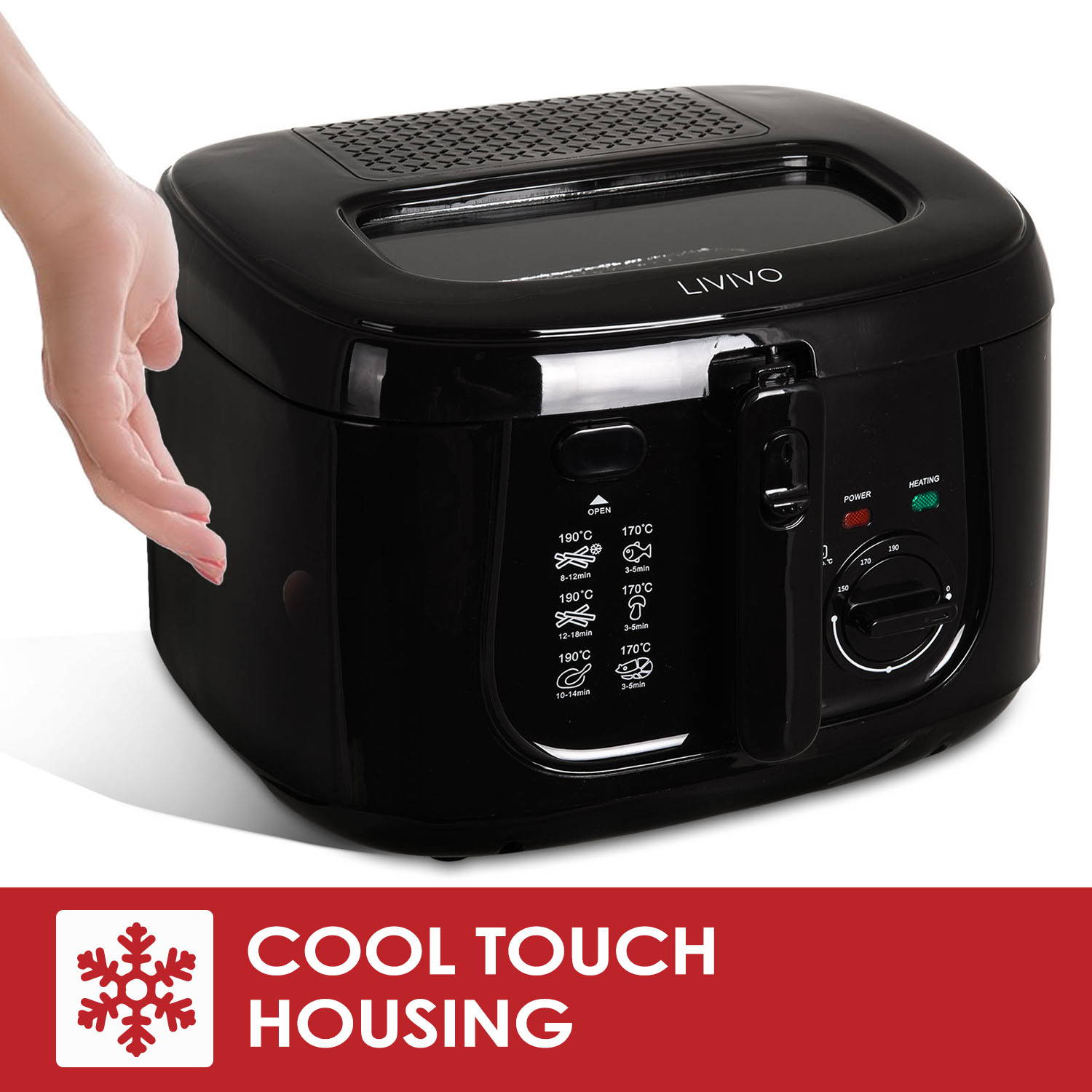 Bypass most of the spitting and splashing that comes from deep-frying on the hob, by viewing your cooking foods through the large viewing window.