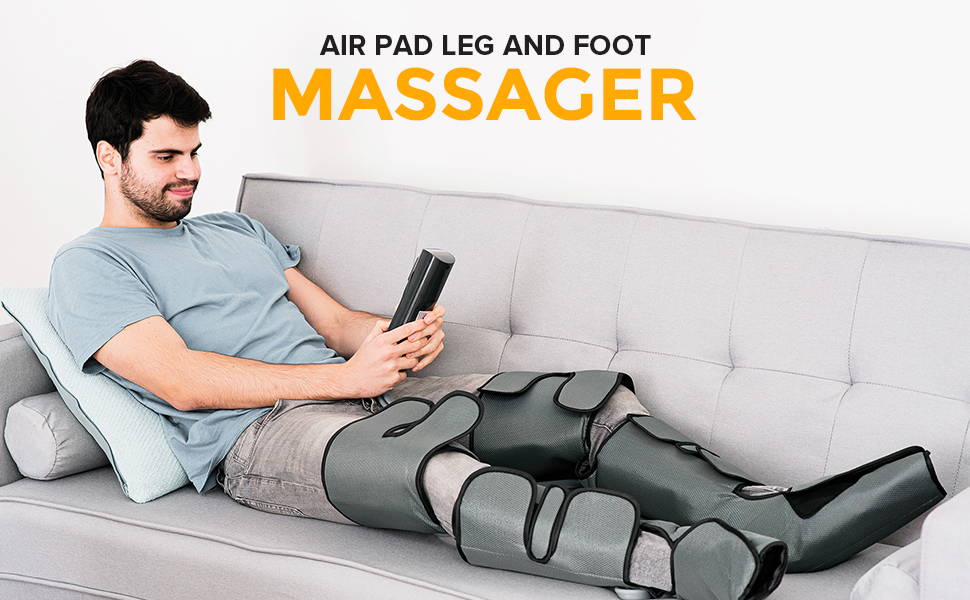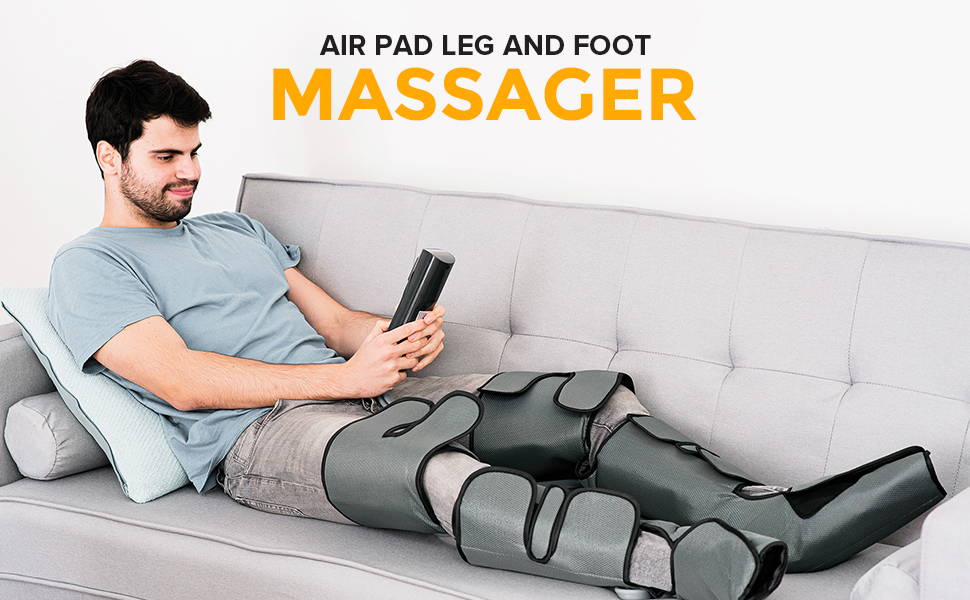 LIVIVO Air Compression Massager is a new technology pads to relax your entire legs. By using it for 15 minutes once or twice daily can reduce leg edema / pain, relieve muscle fatigue, and improve blood circulation and exercise recovery. Multiple massage modes can give you different massage experiences, while the portable design allows you to enjoy it anywhere anytime. Saves time and money!
If you are standing or sitting for lengthy periods of time, unable to practice, or suffer from athletic training soreness, you may experience pain in your legs, edema, varicose veins, or poor blood circulation.

It can compress your muscle and enhance blood circulation when inflating, help reducing your leg pain edema, alleviate muscle tiredness, and encourage restoration of practice.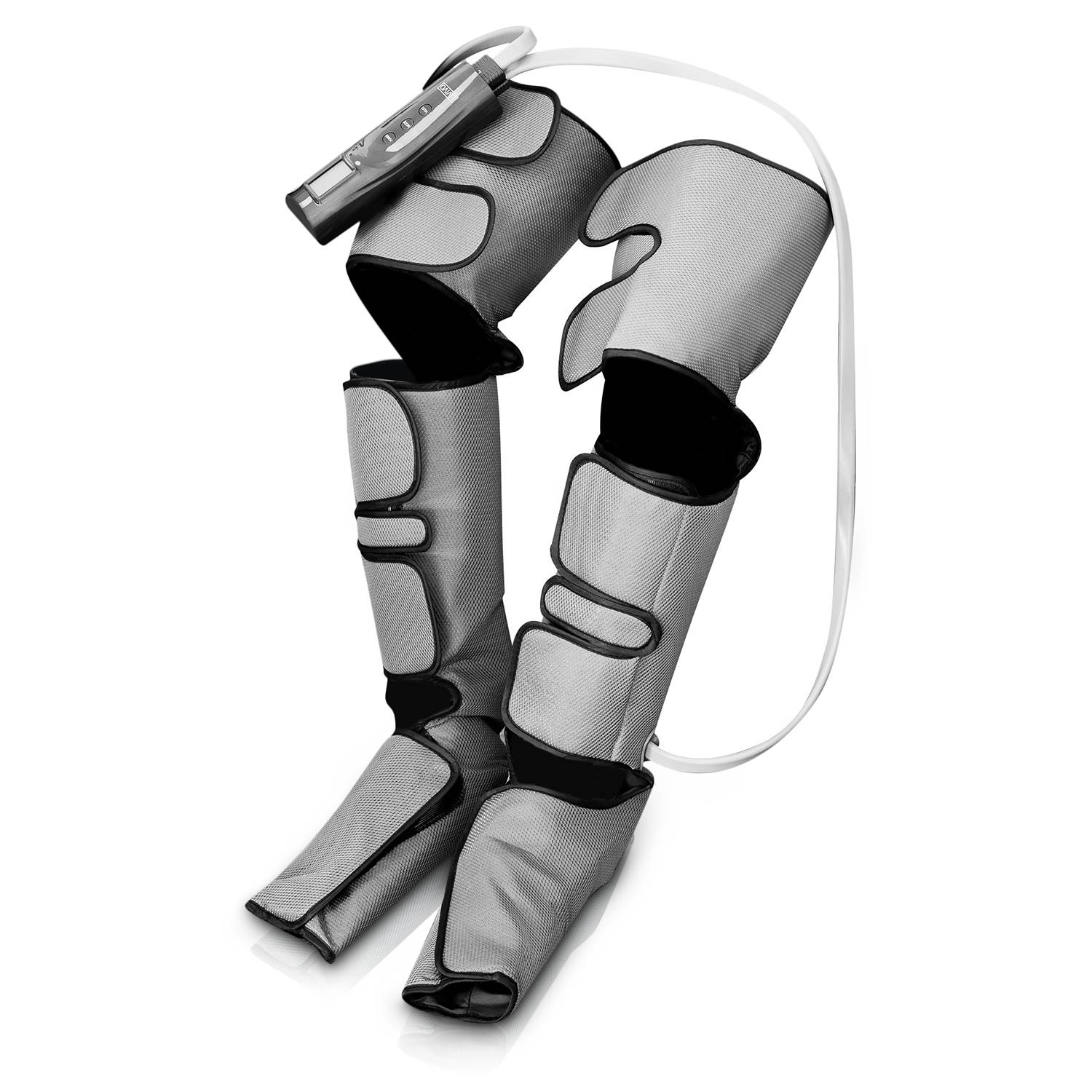 Air Compression Leg & Feet Massager
The LIVIVO Air Pad Massager massages your entire leg deeply and relax by simulating muscle contraction by targeting acupuncture points.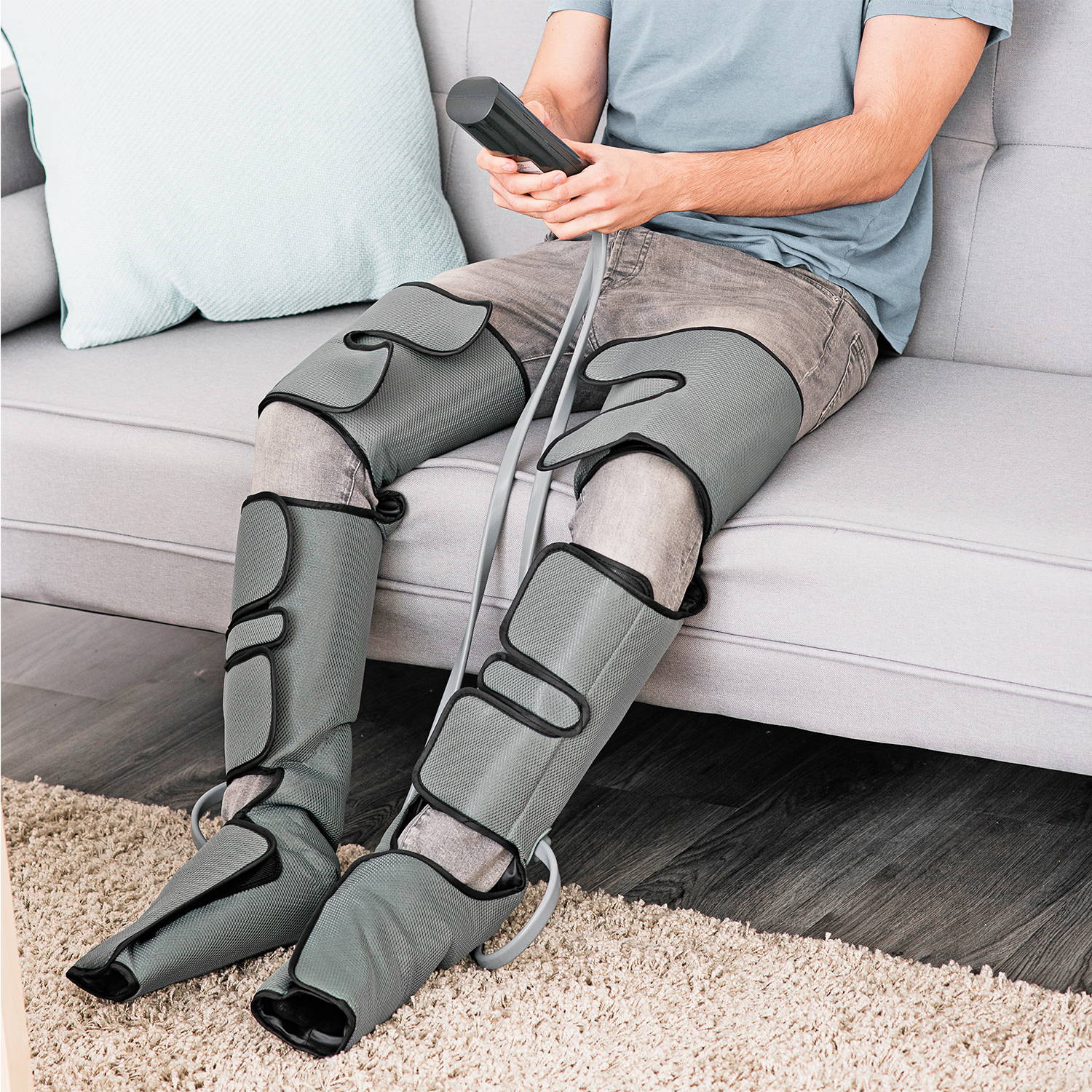 With Digital Handheld Controller
3 massage modes (Sequence / Circulation / Whole) and 3 intensities that massage the leg from feet to thighs to feel relax and removes fatigue and tiredness.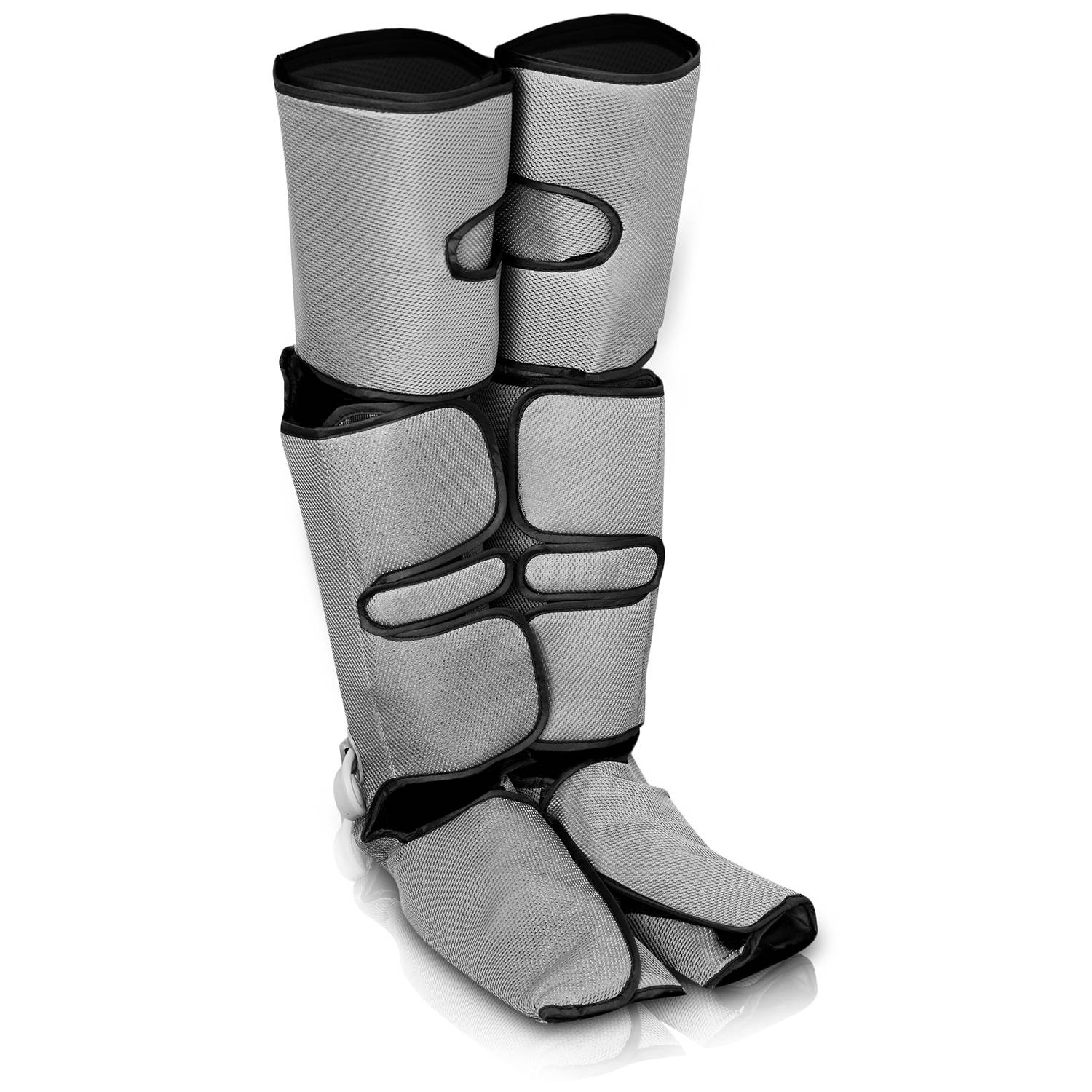 Equipped With Triple Heat Function
The leg air massager has 3 heating function. The heating function can promote circulation, relieve pain, fatigue, and improve sleep quality.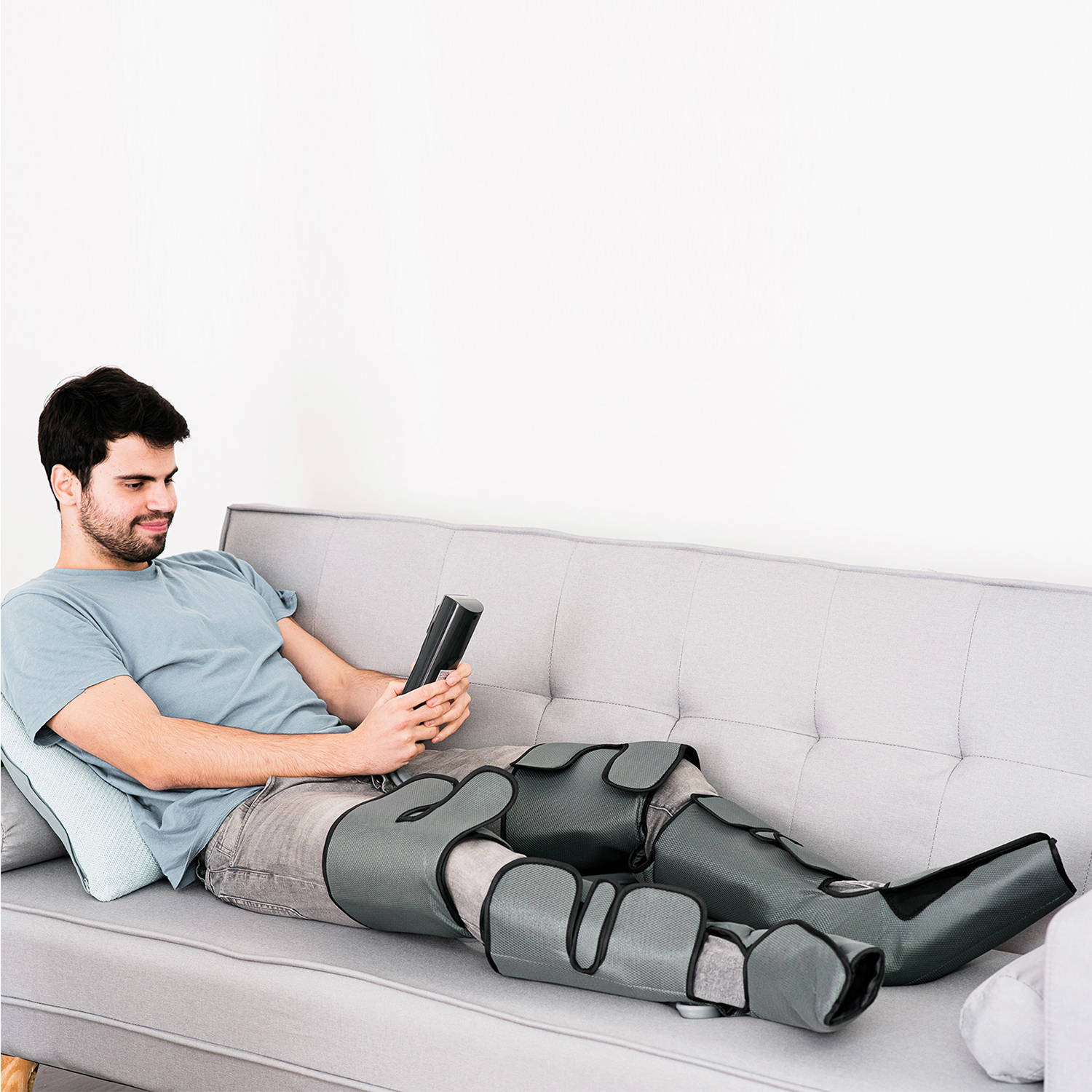 Enhances And Increases Blood Circulation
When you feel very stressful and tired of working, just enjoy the LIVIVO Leg Foot massage with this air compression pads. It will make you feel relaxed and energetic.