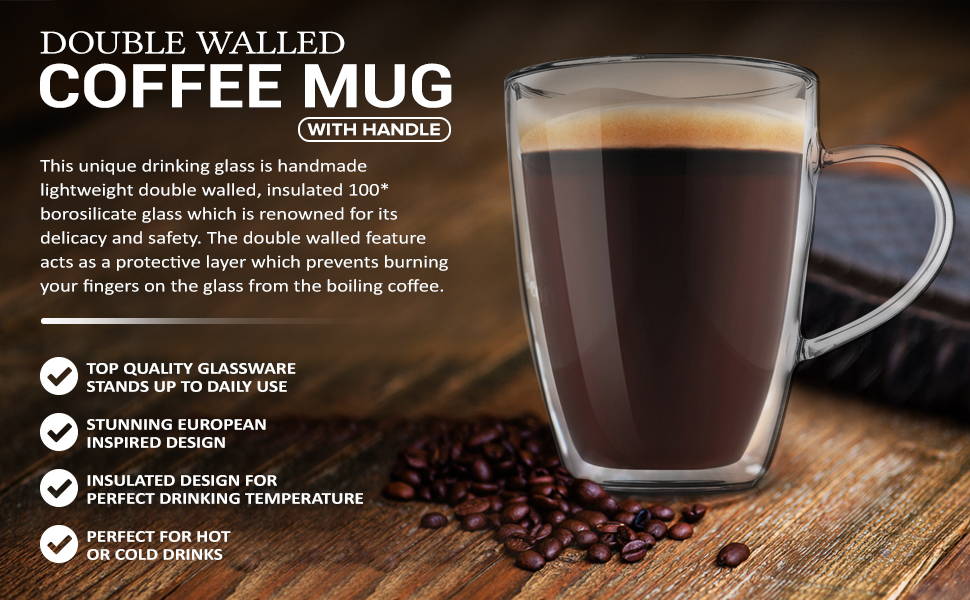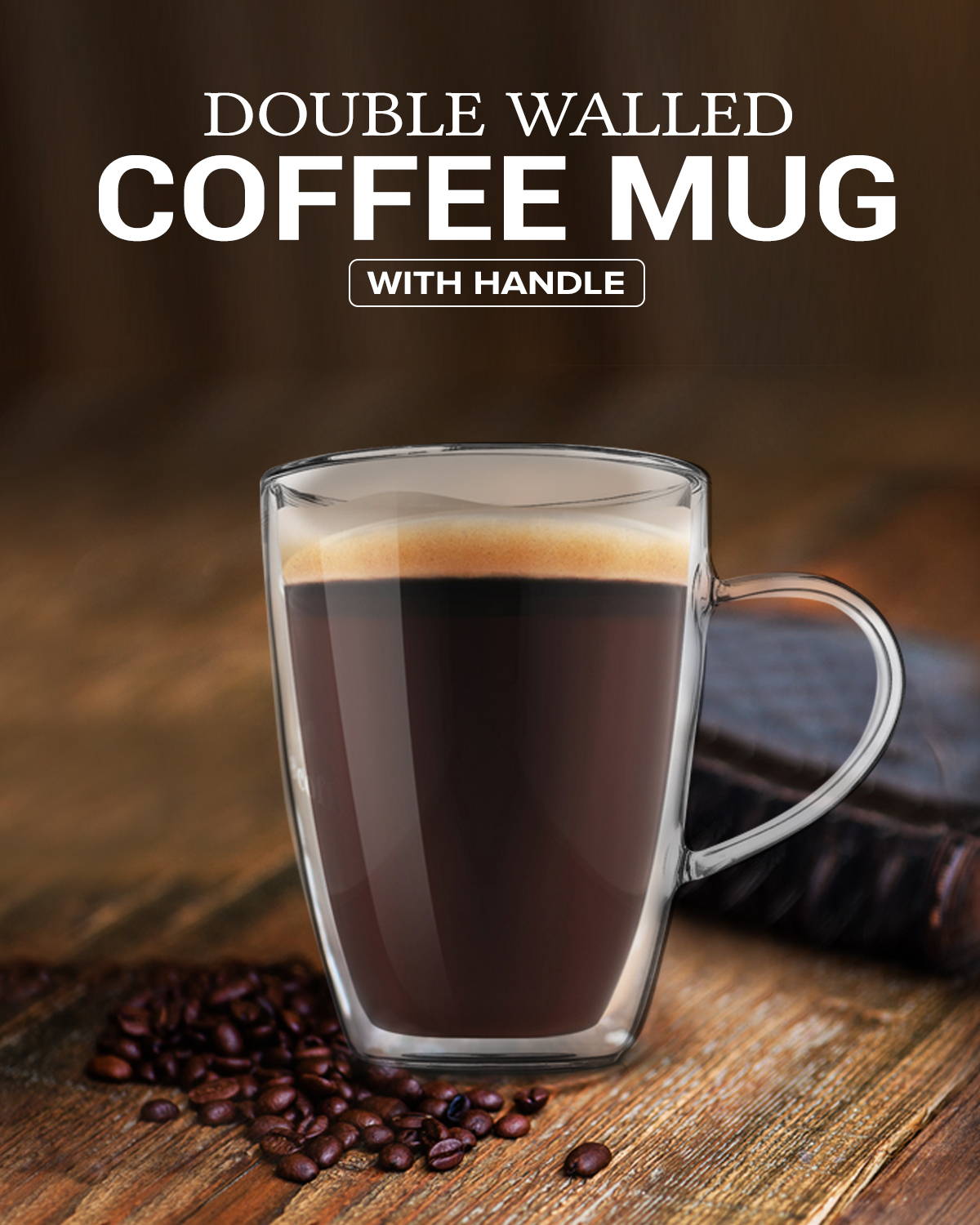 The insulated double-walled cups are finished with a slimline, elegant, handle, the insulating layer ensures the handle is cool to the touch.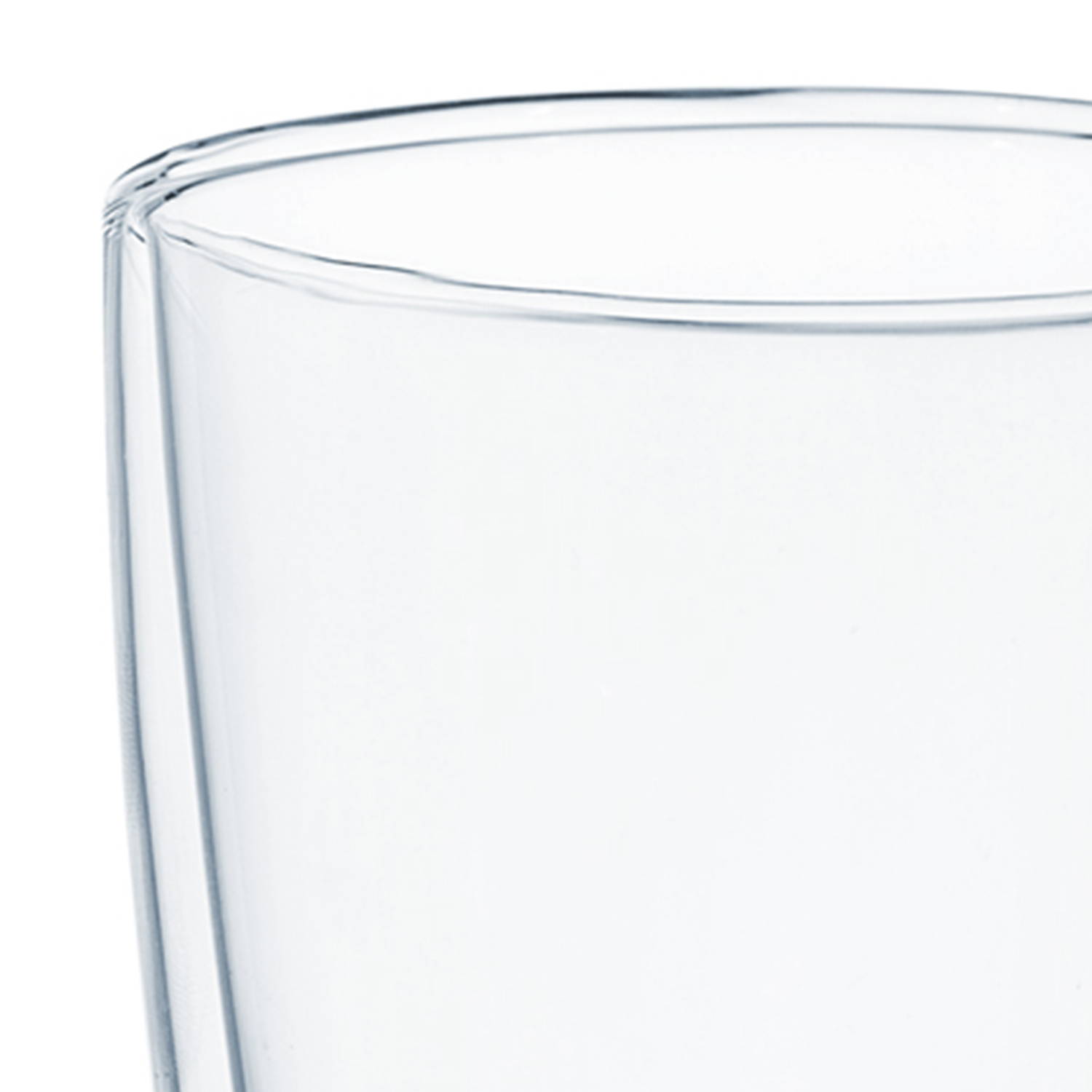 The Borosilicate glass is free from lead and other harmful chemicals.The double walled construction traps an insulating cushion of air, keeping hot drinks warm for longer and helping keep cold drinks cool with no condensation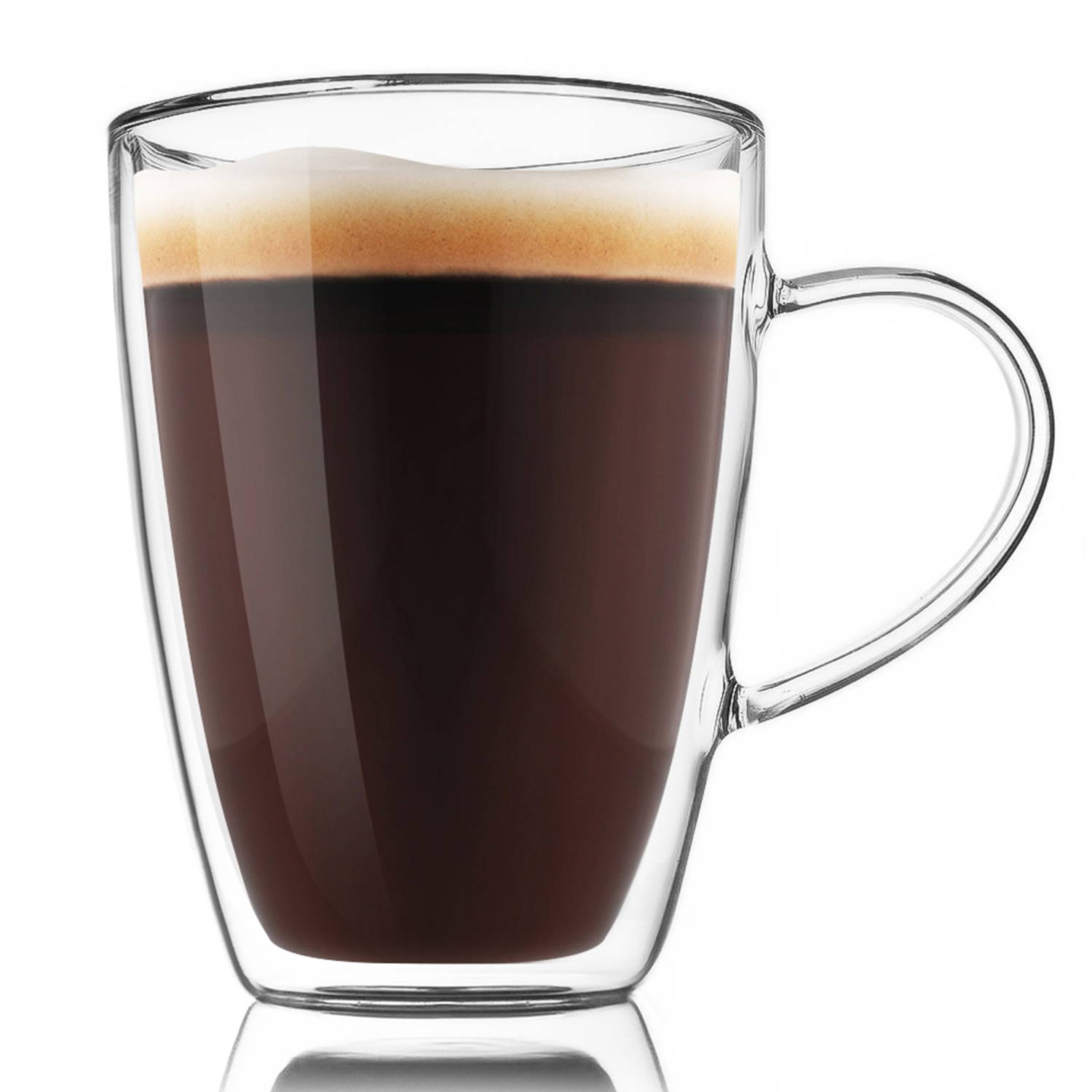 Fill up, and enjoy the mesmerising 'floating' effect produced by the twin layer mouth-blown construction.Sure to be a conversation piece when serving guests, or just to bring a smile to your own face.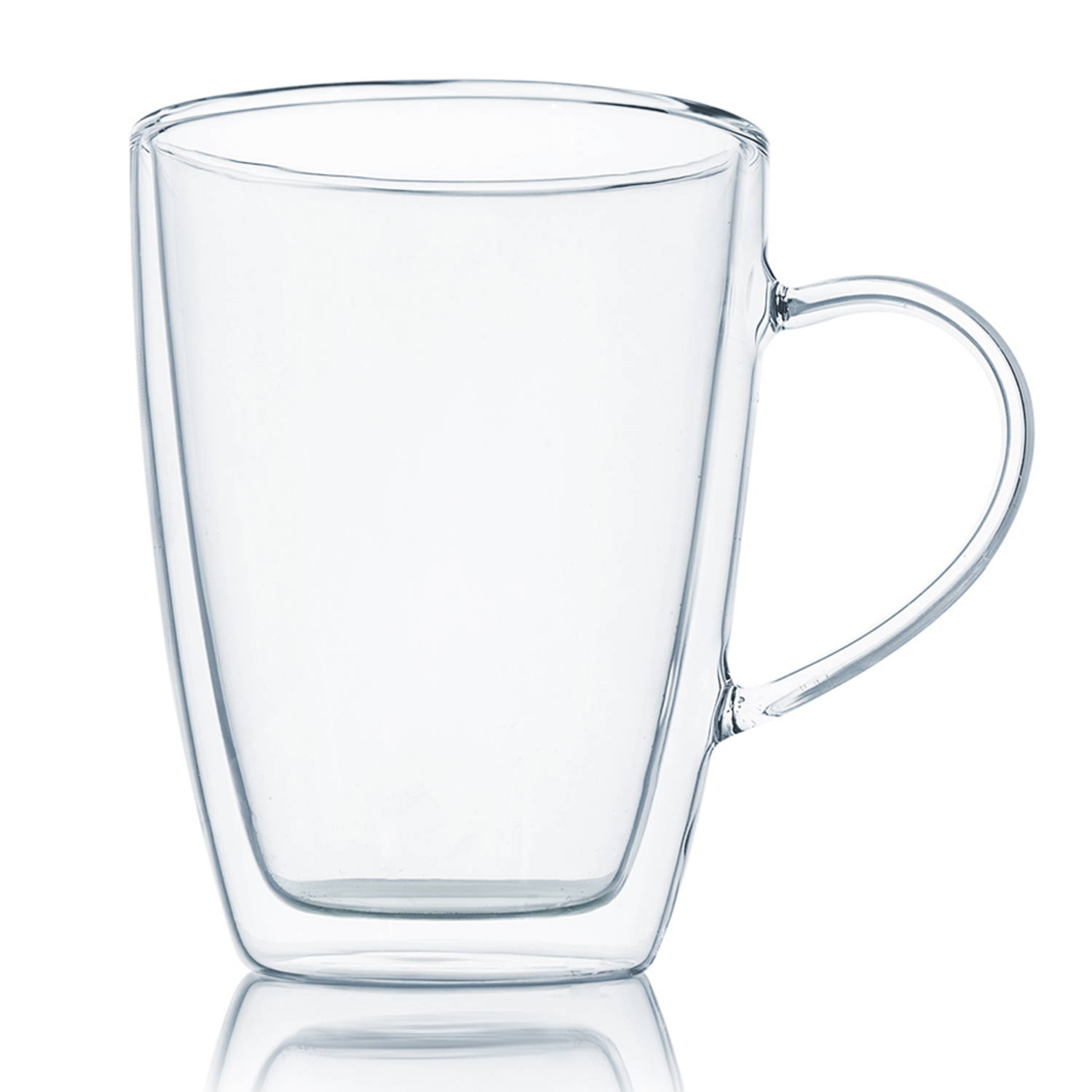 The high-quality double layered Borosilicate is insulating, safe and hygienic, and also looks fantastic in the process.