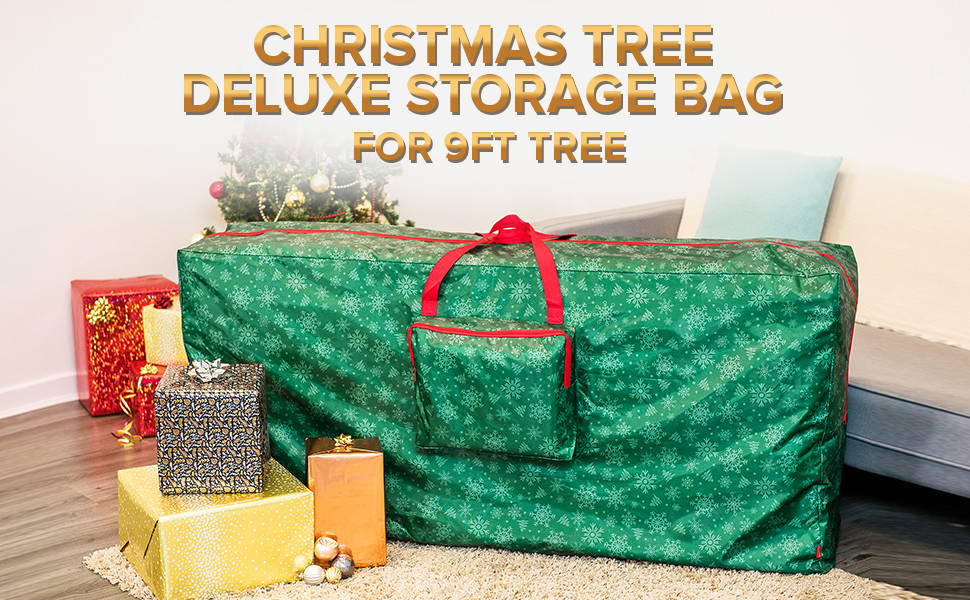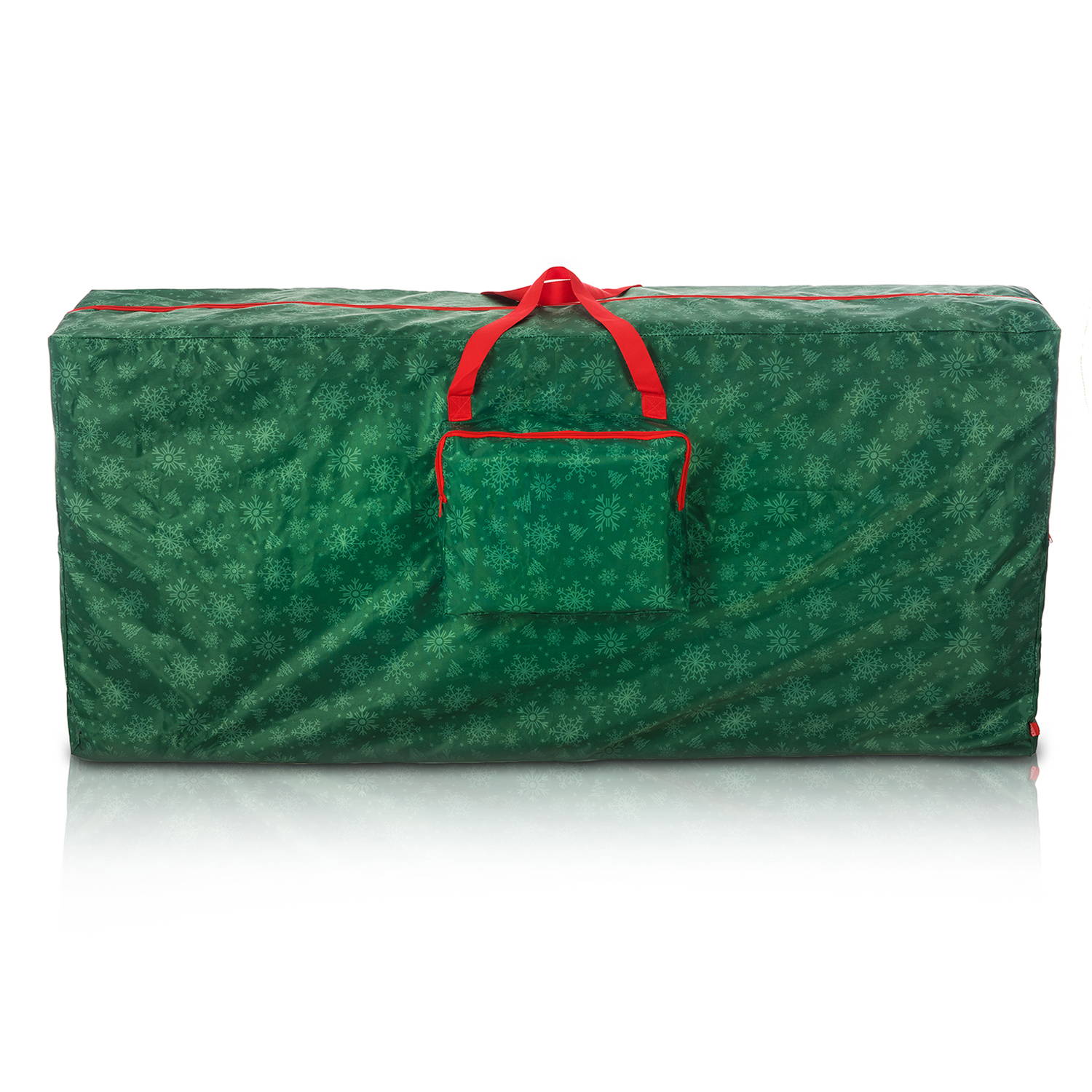 The Christmas tree tote Storage bag features sturdy red colour handles that are stitch-reinforced to the bag to help support the weight of the tree.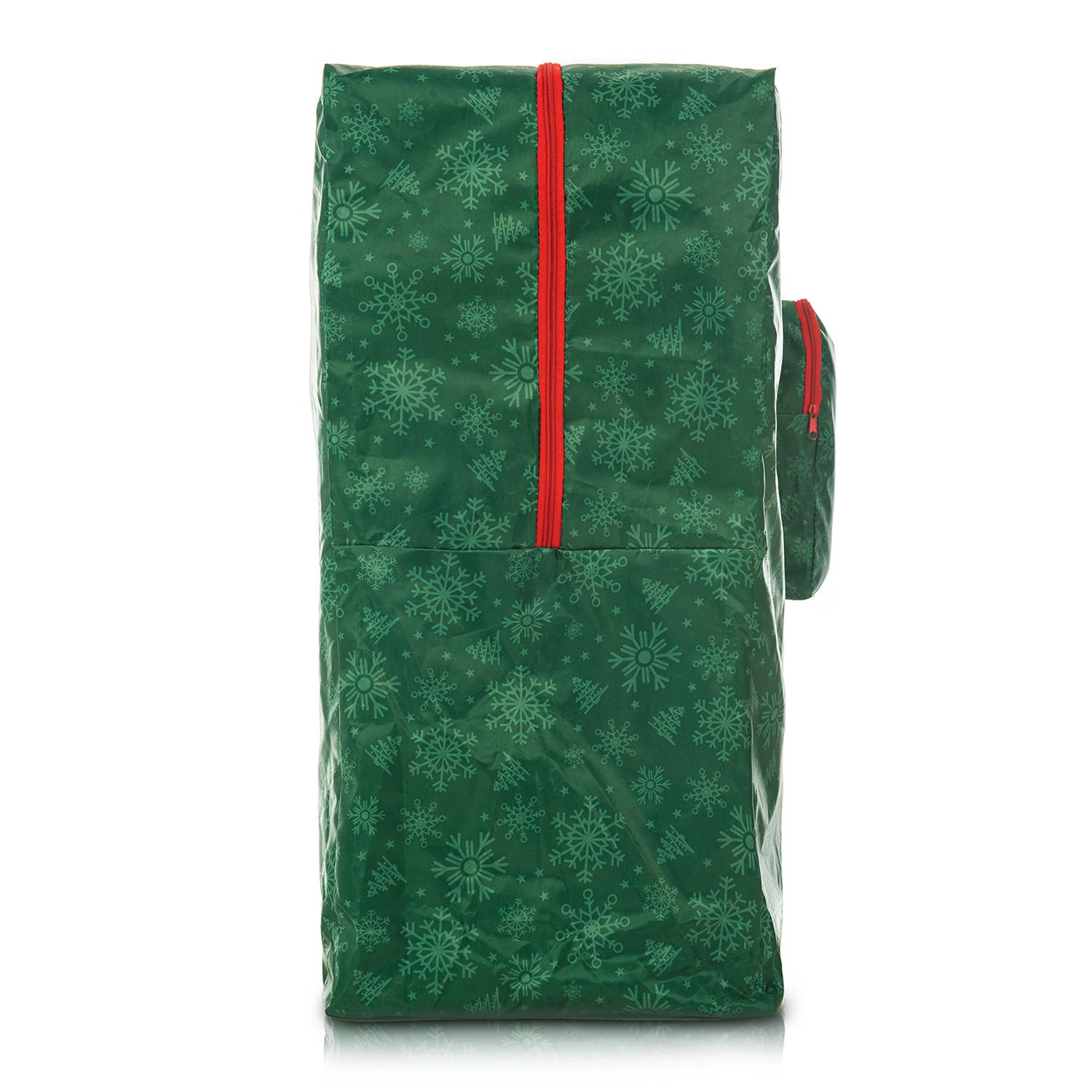 A fully zipped bag with wipe clean surfaces and strong webbing handles, that's easy to store in loft, shed or garage. And Storage Pocket Pouch at the front to store accessories.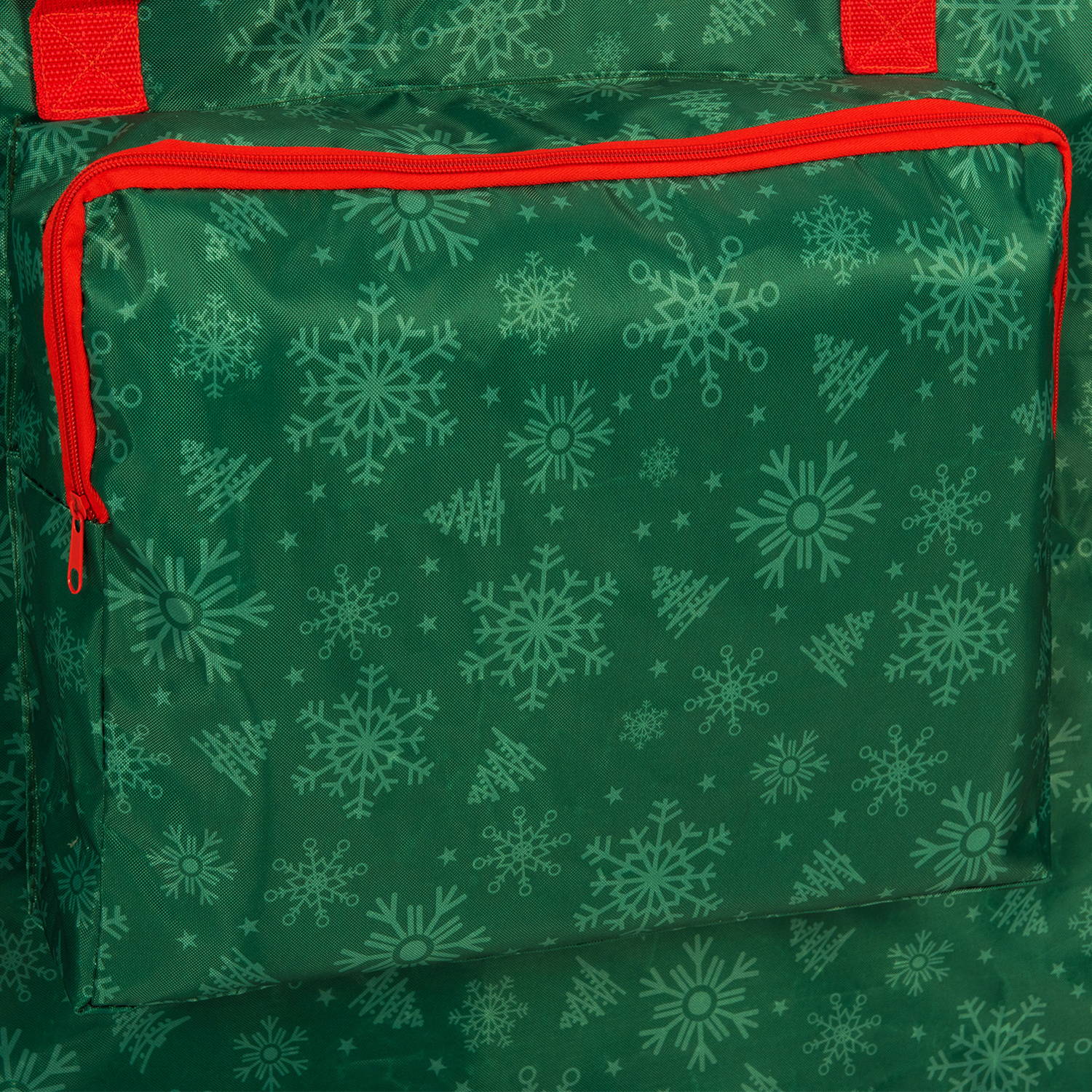 The Christmas Tree Storage Bag has got small pocket for extra storage to keep your decorations, adaptors, plugs.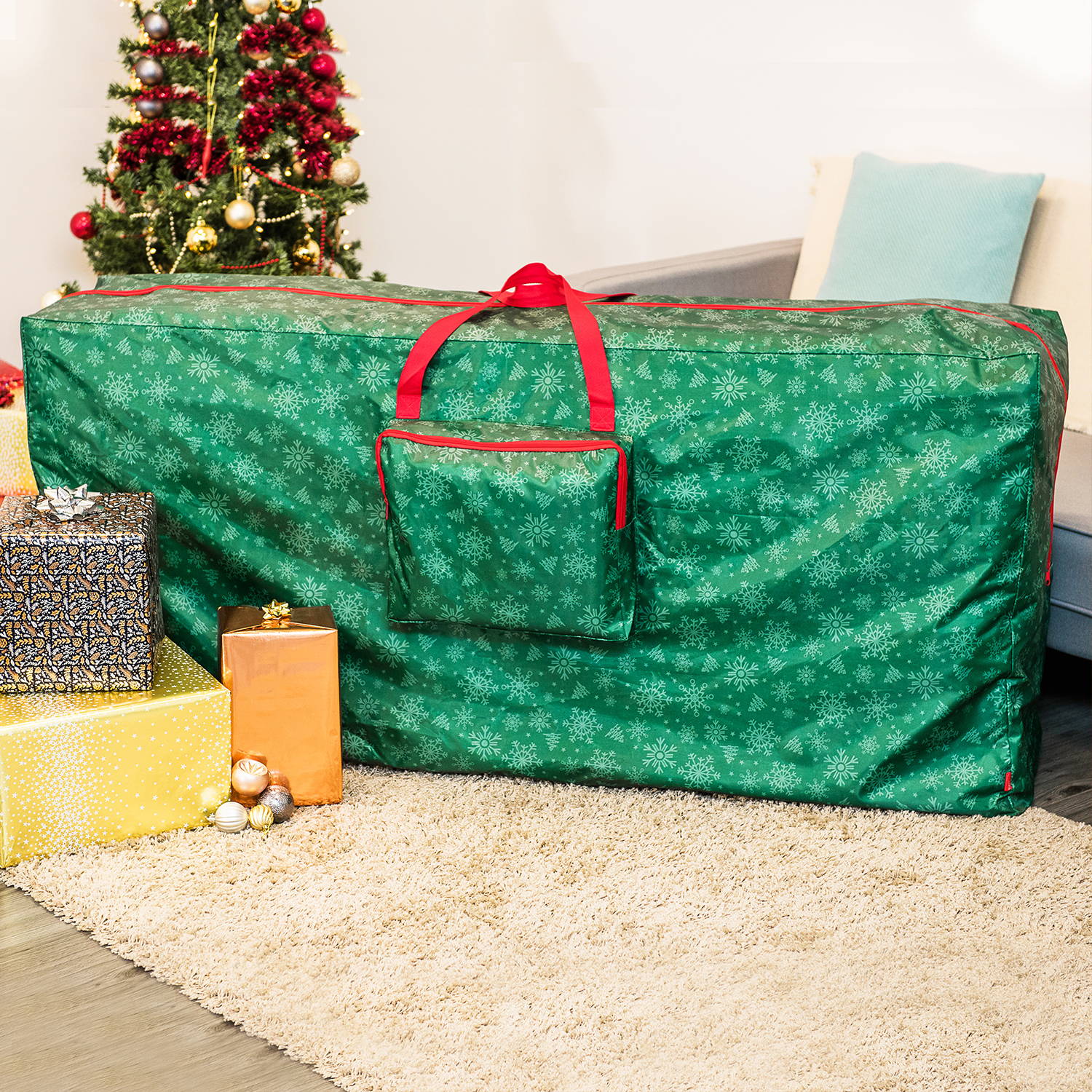 This Christmas Tree Storage Bag has been designed especially for storing your artificial Christmas tree out of season, making it easy to keep in your loft, garage or shed. Alternatively, it can be used to store any other household or garden items.