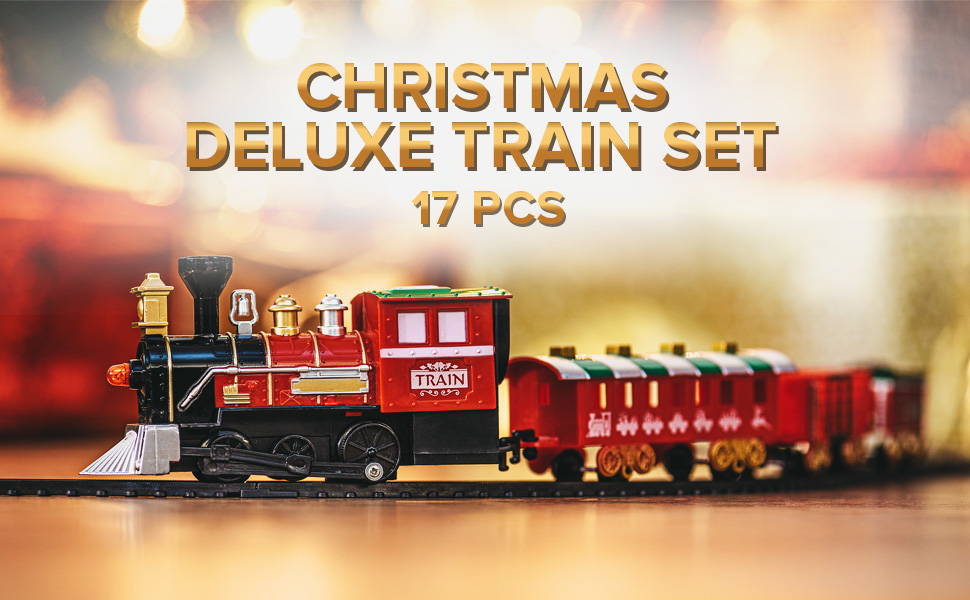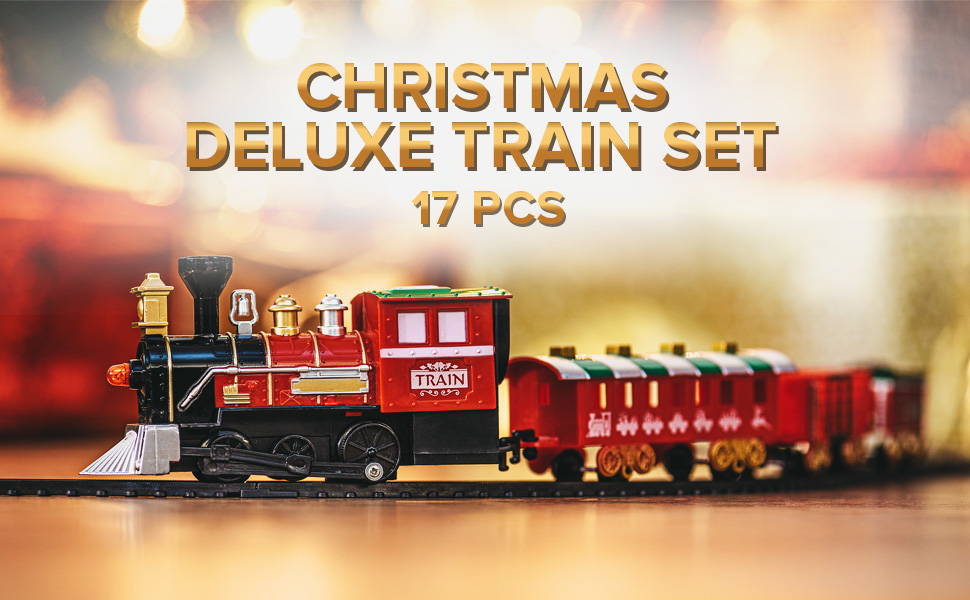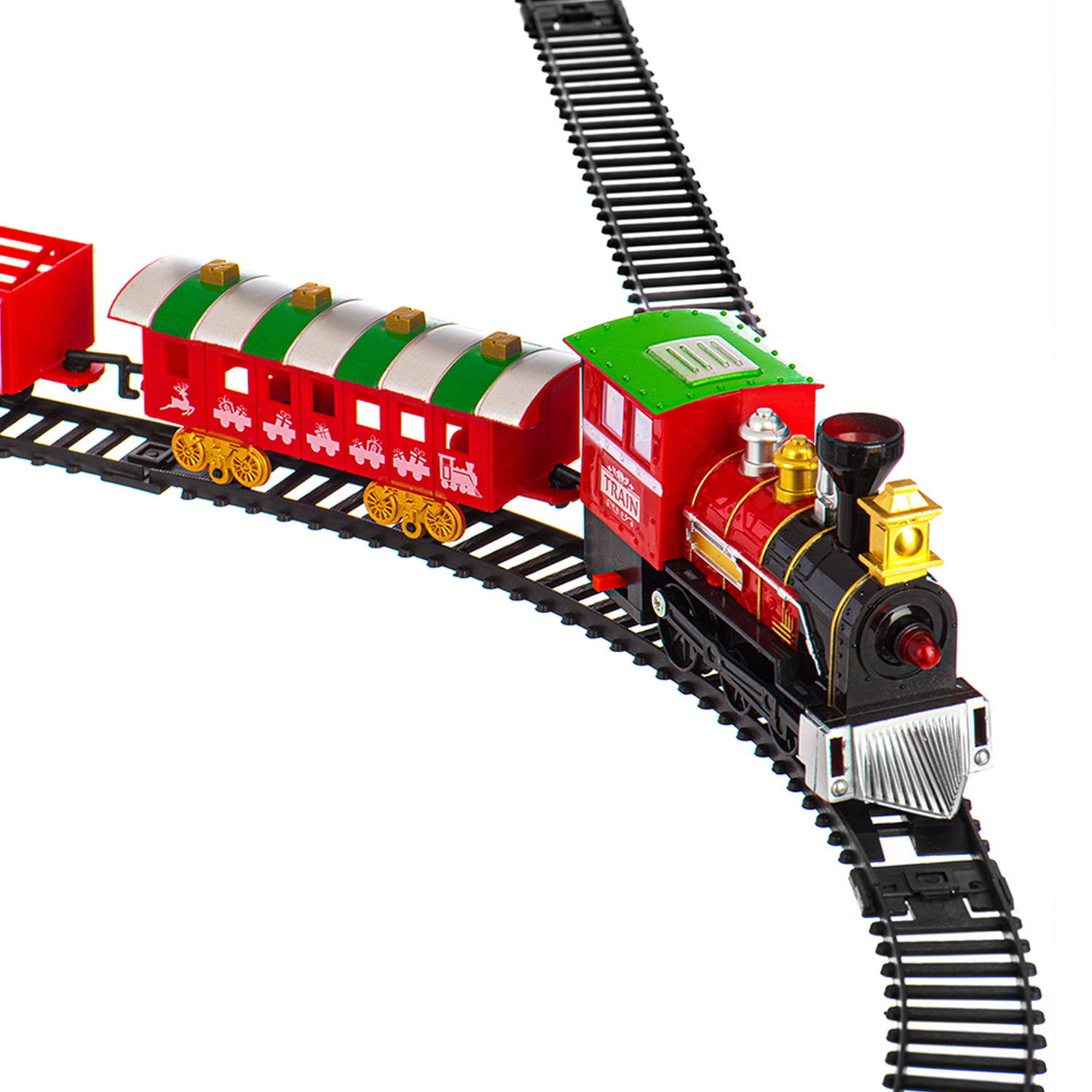 The 17 Piece Christmas Train Track Set with Realistic Sound & headlight Action is an excellent gift for family or friends. It looks exciting to look it moving around the tree.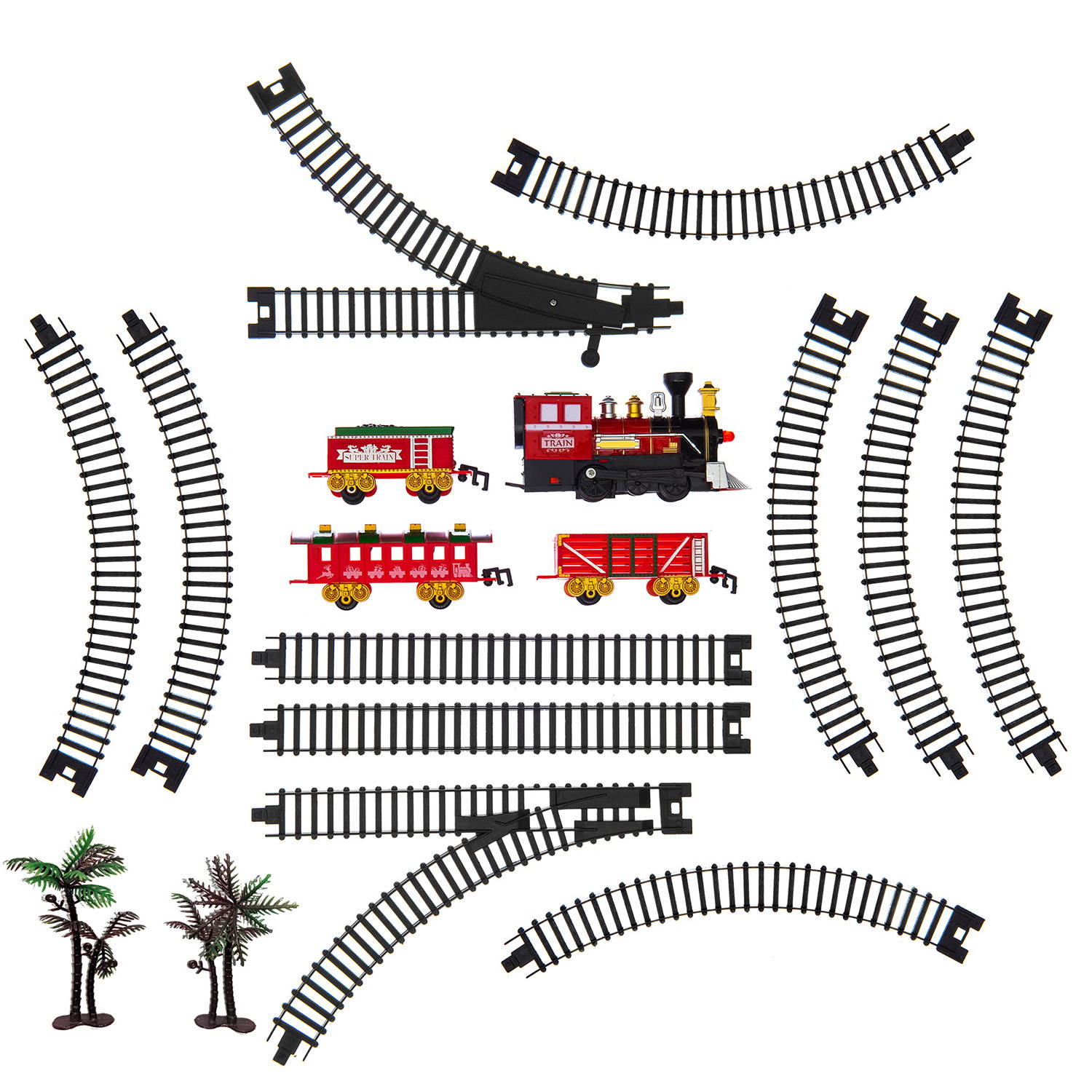 The Deluxe Christmas train set box includes the main engine, 3 carriages, and 13 long tracks and 2 artificial trees to give a complete look.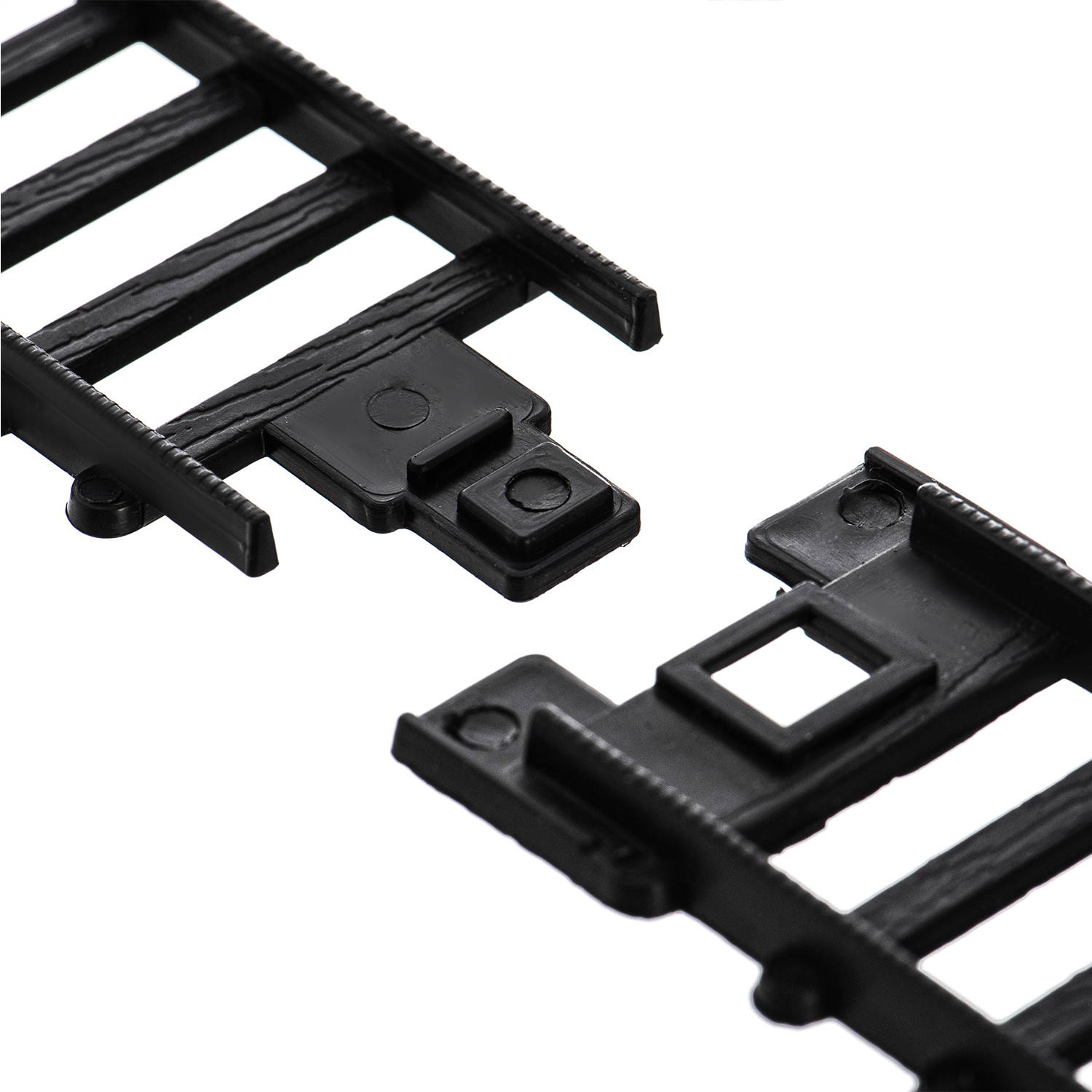 The track is very easy to assemble as the tracks of the train set are interlocking and can be joined in different patterns.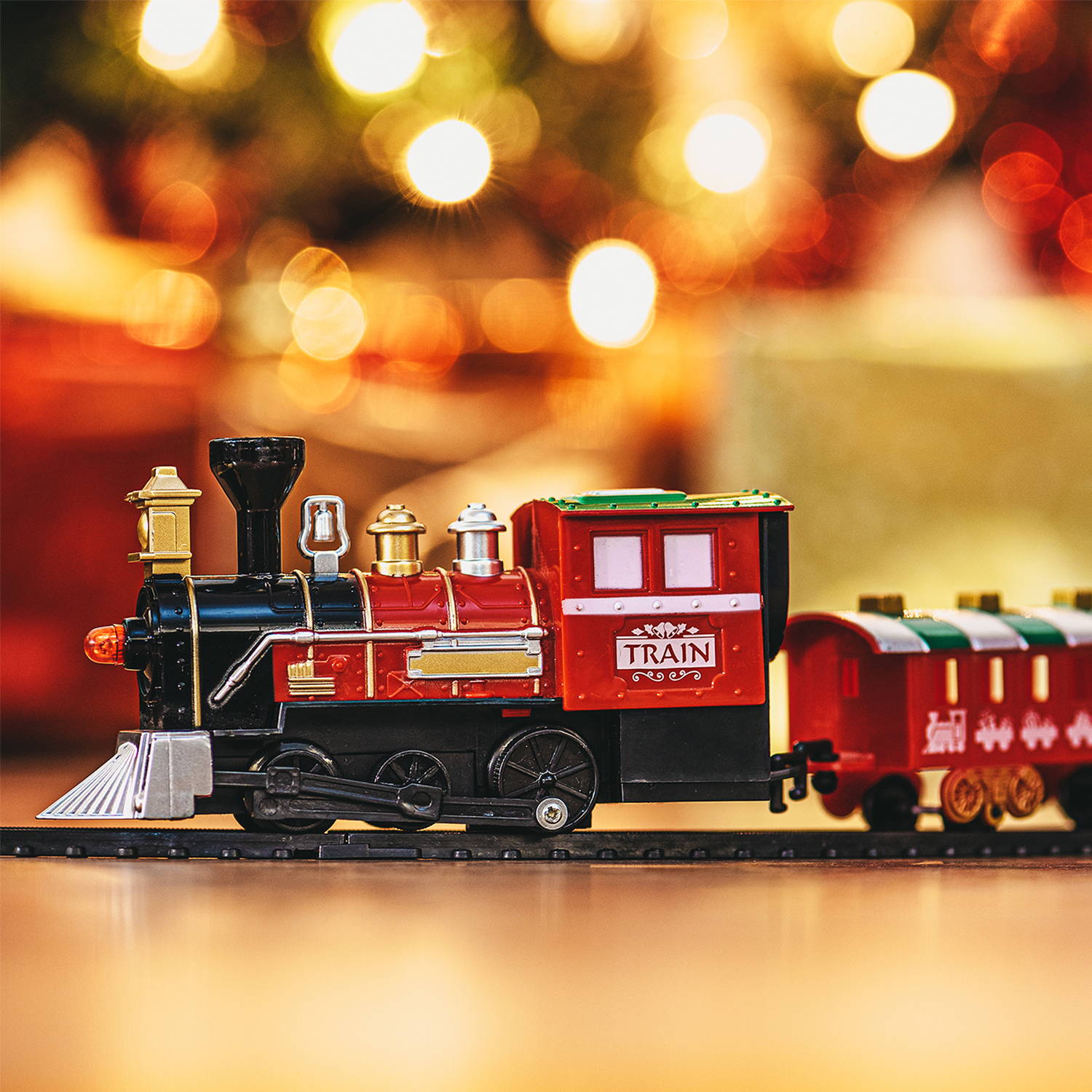 It is a perfect decoration for a display or under a Xmas tree and perfect for kids learning to develop the colour recognition and shape.