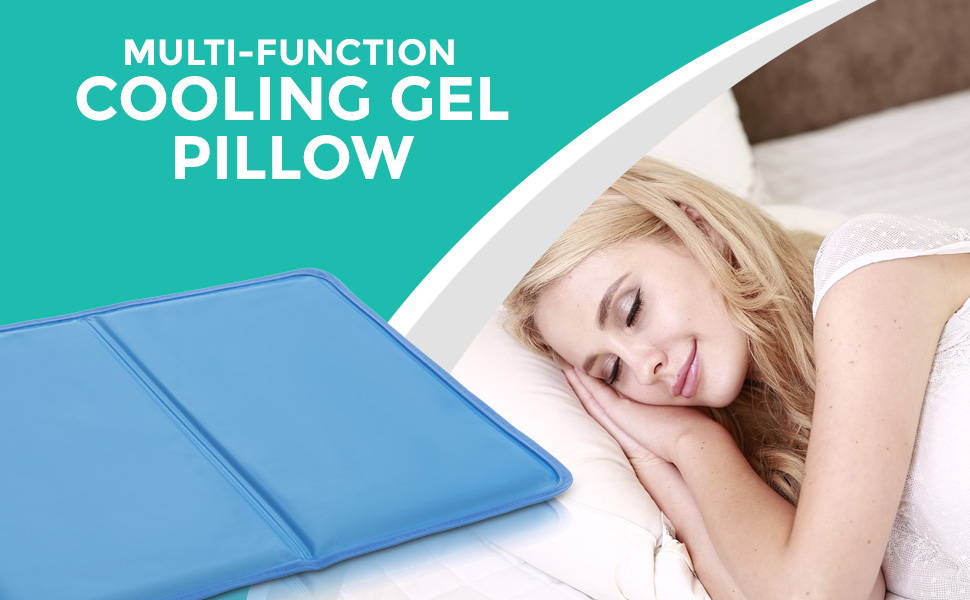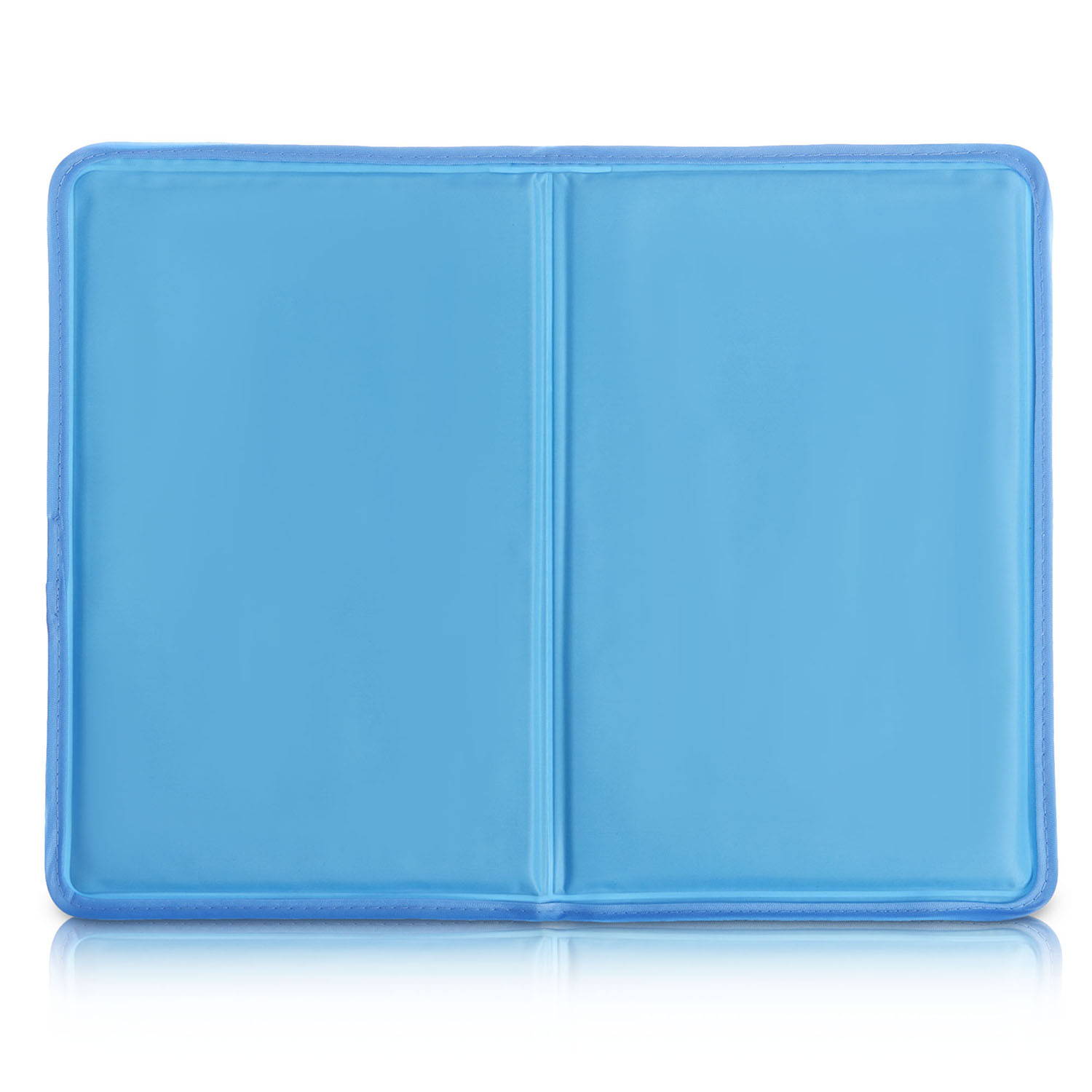 Our Cooling Gel Pillow is a convenient pillow-sized flat gel-filled pillow insert which requires no power or refrigeration to remain cool for significant periods of time.It functions as the non-toxic gel filling is naturally cool and gradually absorbs heat from the body, until such time as both reach the same temperature - usually between 3 - 8 hours, depending on ambient and body temperatures.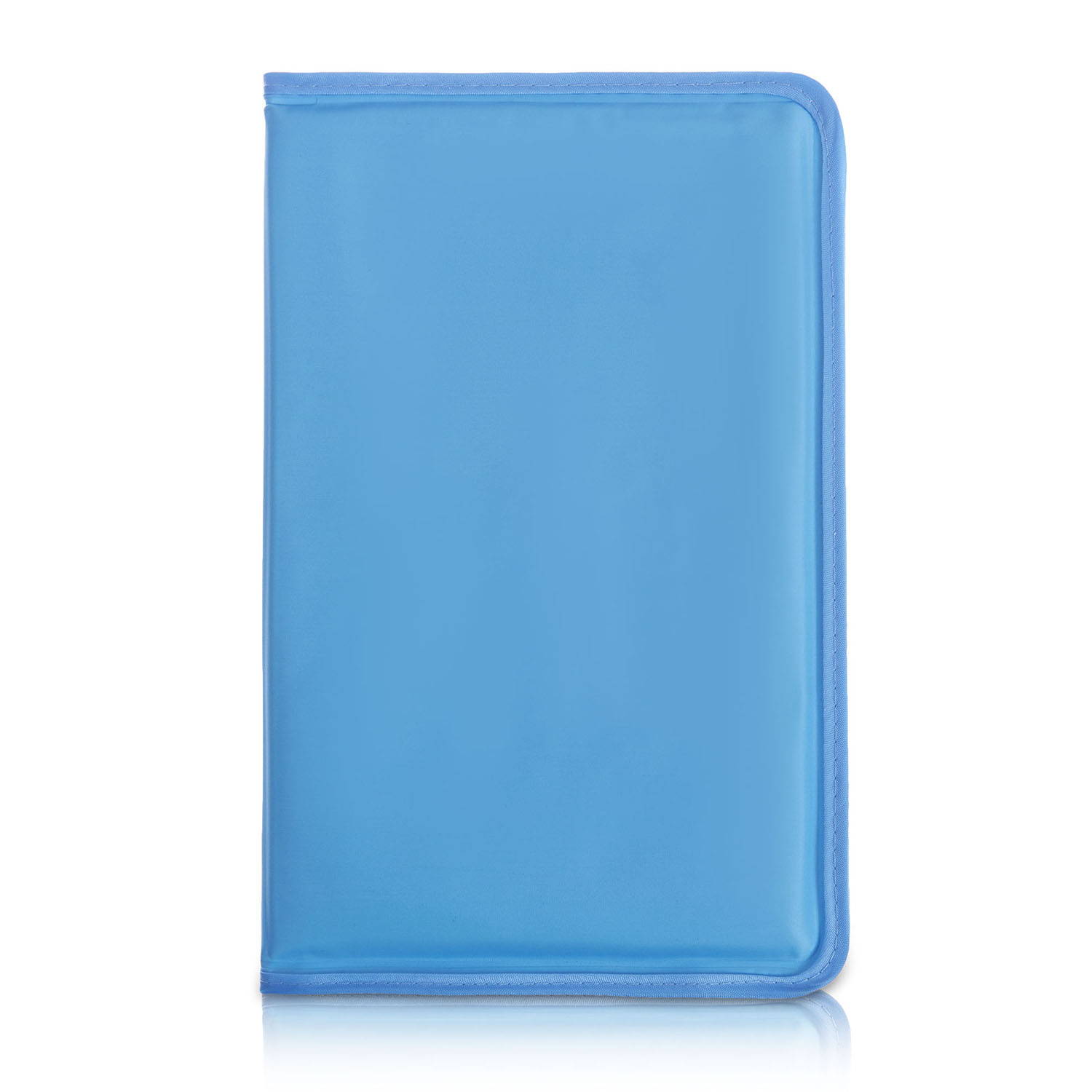 The clever folding design allows you to make contact with only half of the pillow at one time. This means once the gel pillow reaches body temperature and needs to cool off, you can simply flip the mat over and use the other, ready cooled side.
This also allows one to wrap the gel insert around the pillow, so flipping your pillow over will always have a side which has cooling gel power!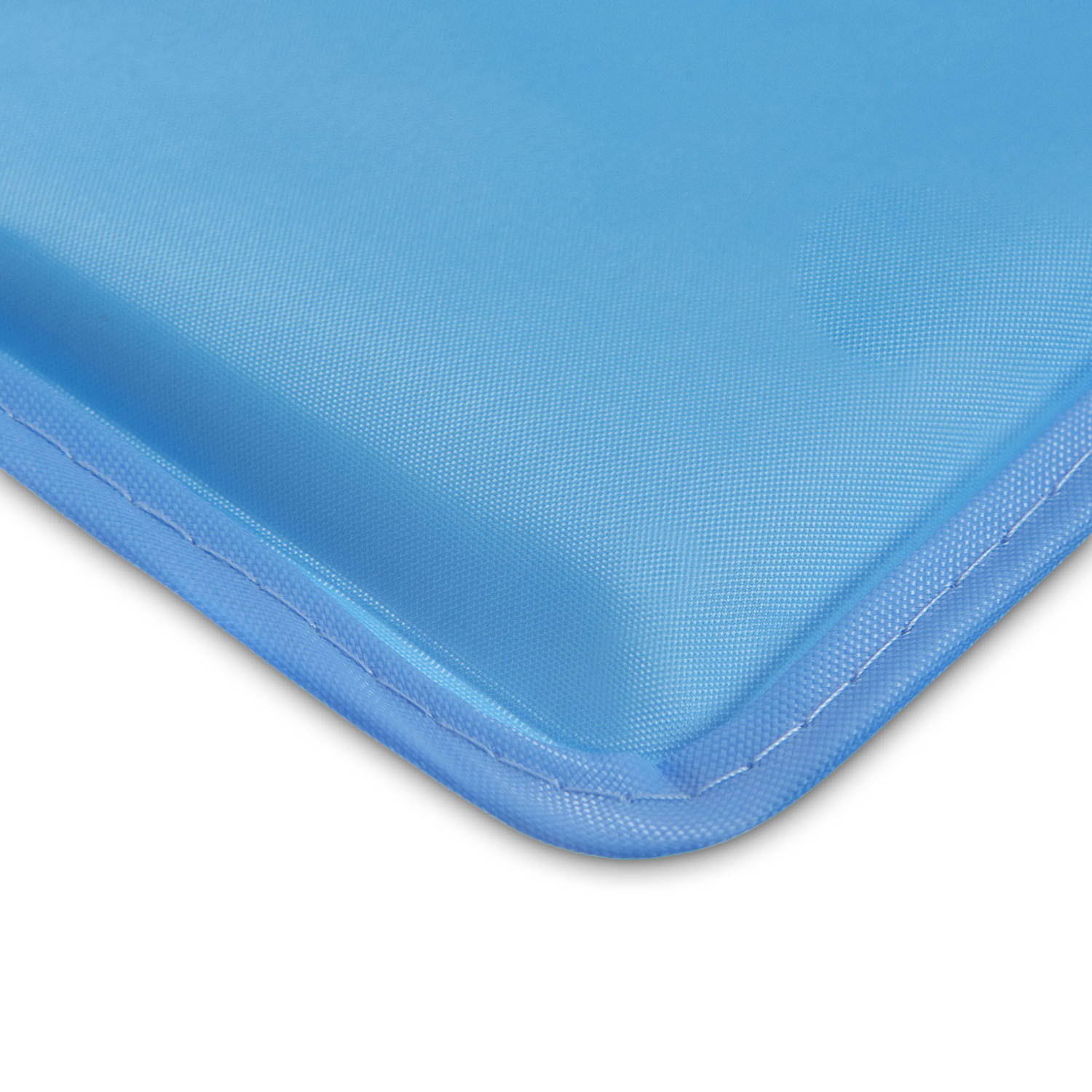 The soft and flexible outer material is extremely tough, so although the gel pillow can be bent, folded and pressured, the inner chambers of cooling gel material will not leak or burst.
In the extremely unlikely event it does get damaged, eg by a sharp implement or blade, the natural inner material is completely non-toxic and easy to clean up with no staining or dyes.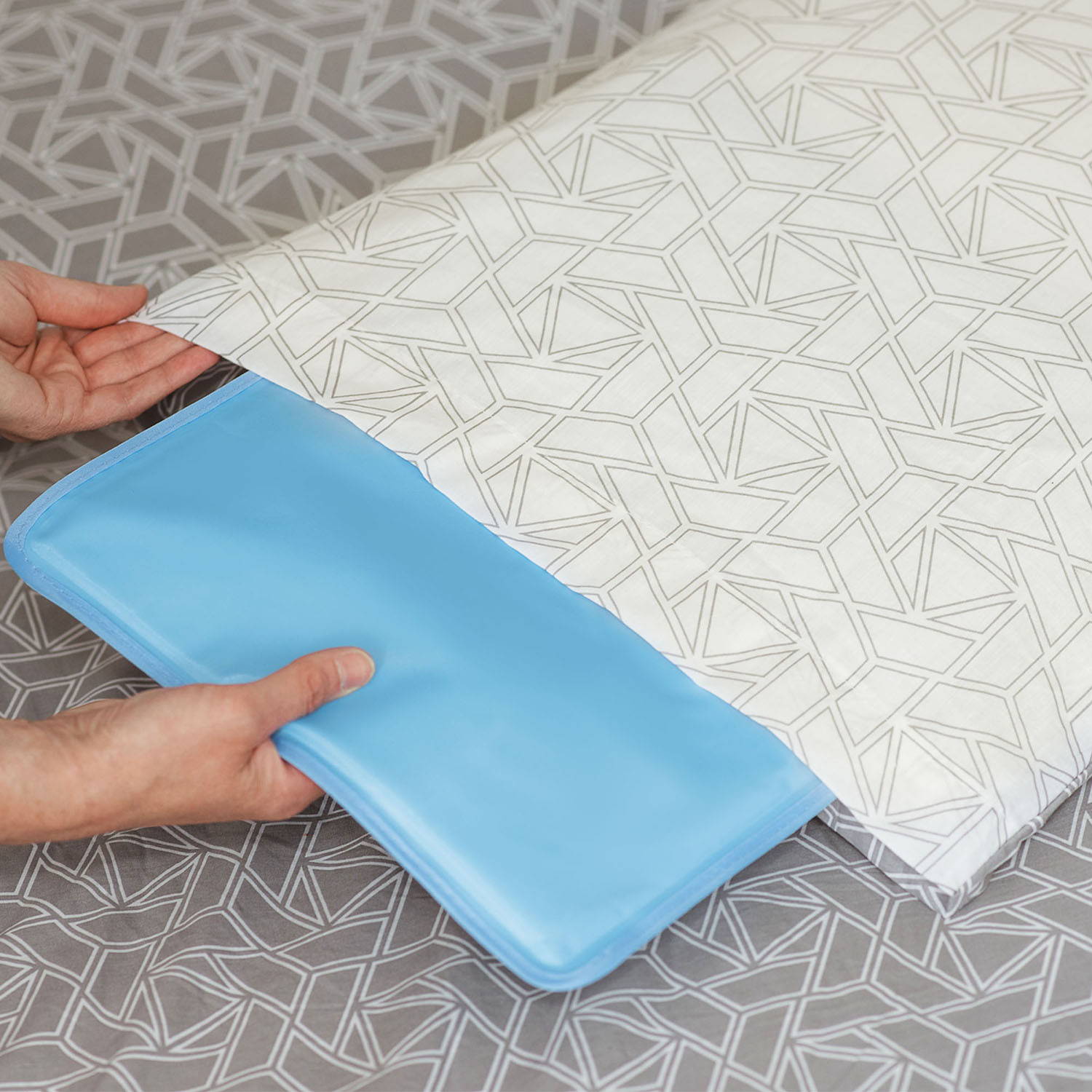 The multi-functional cooling assistant can be used in a large number of ways, the most obvious and highly effective is by placing in your pillow between the pillow and the pillow case.
Alternatively one can wrap it in a thin towel or cloth, and use on neck, shoulders, back or feet for some cooling relief on aches.
The tough exterior can even handle being sat on, ideal for prolonged sitting during travel or waiting.