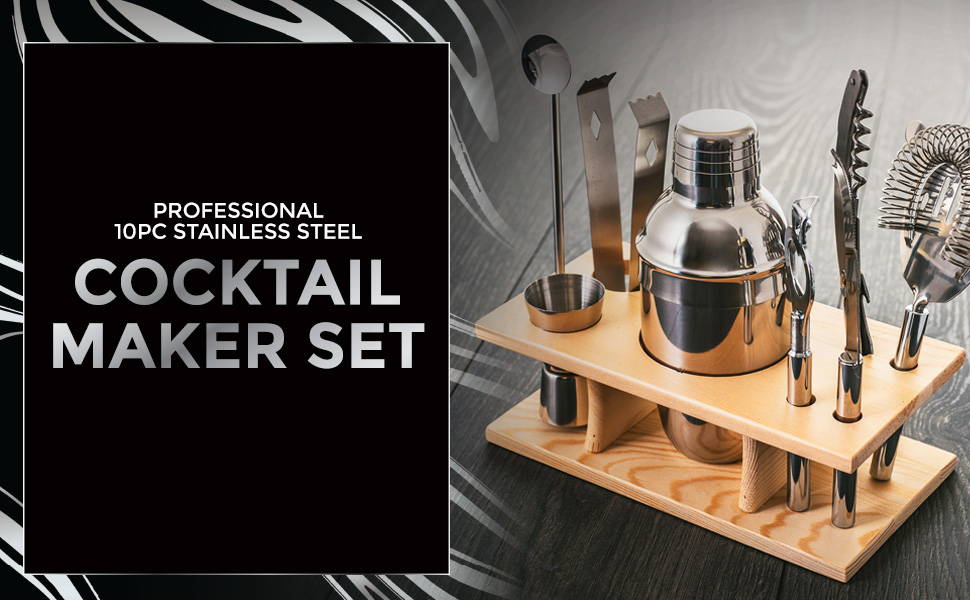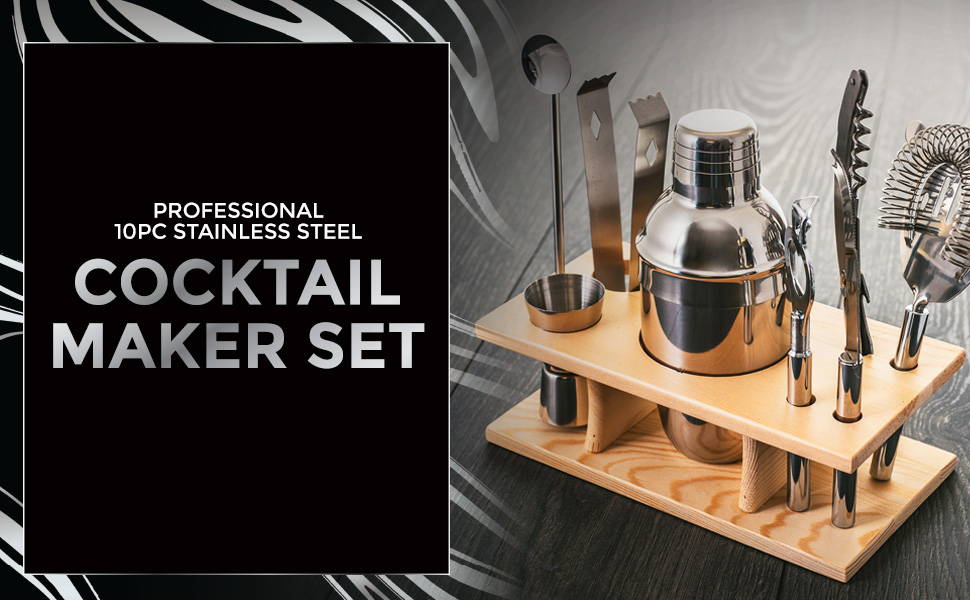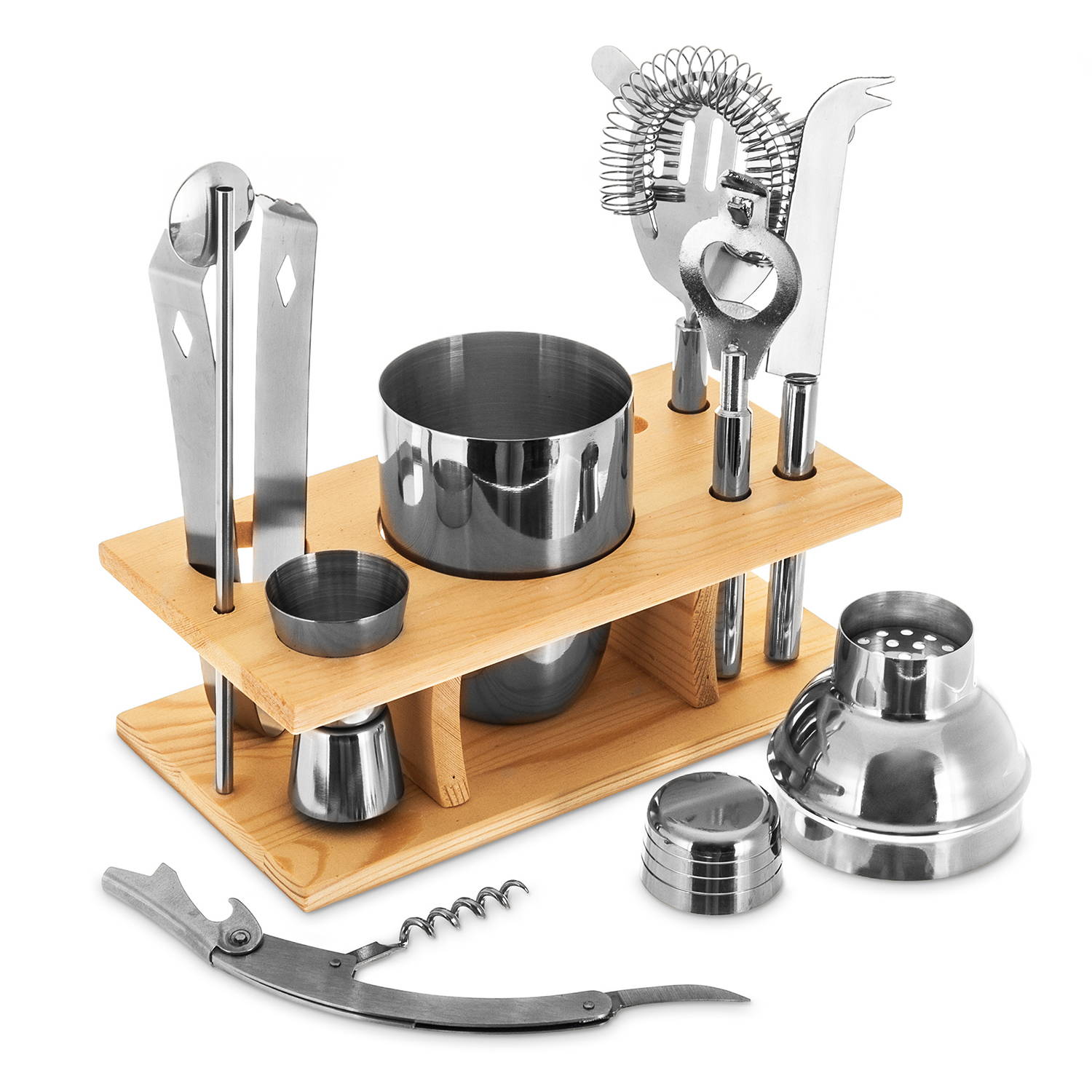 The LIVIVO 10pc Cocktail Set contains everything you need to create cocktails or mocktails in the comfort of the home kitchen, lounge or even home bar.
The mixer and tools are forged in rust and corrosion resistant stainless steel, ensuring the shine and polish never gets tarnished.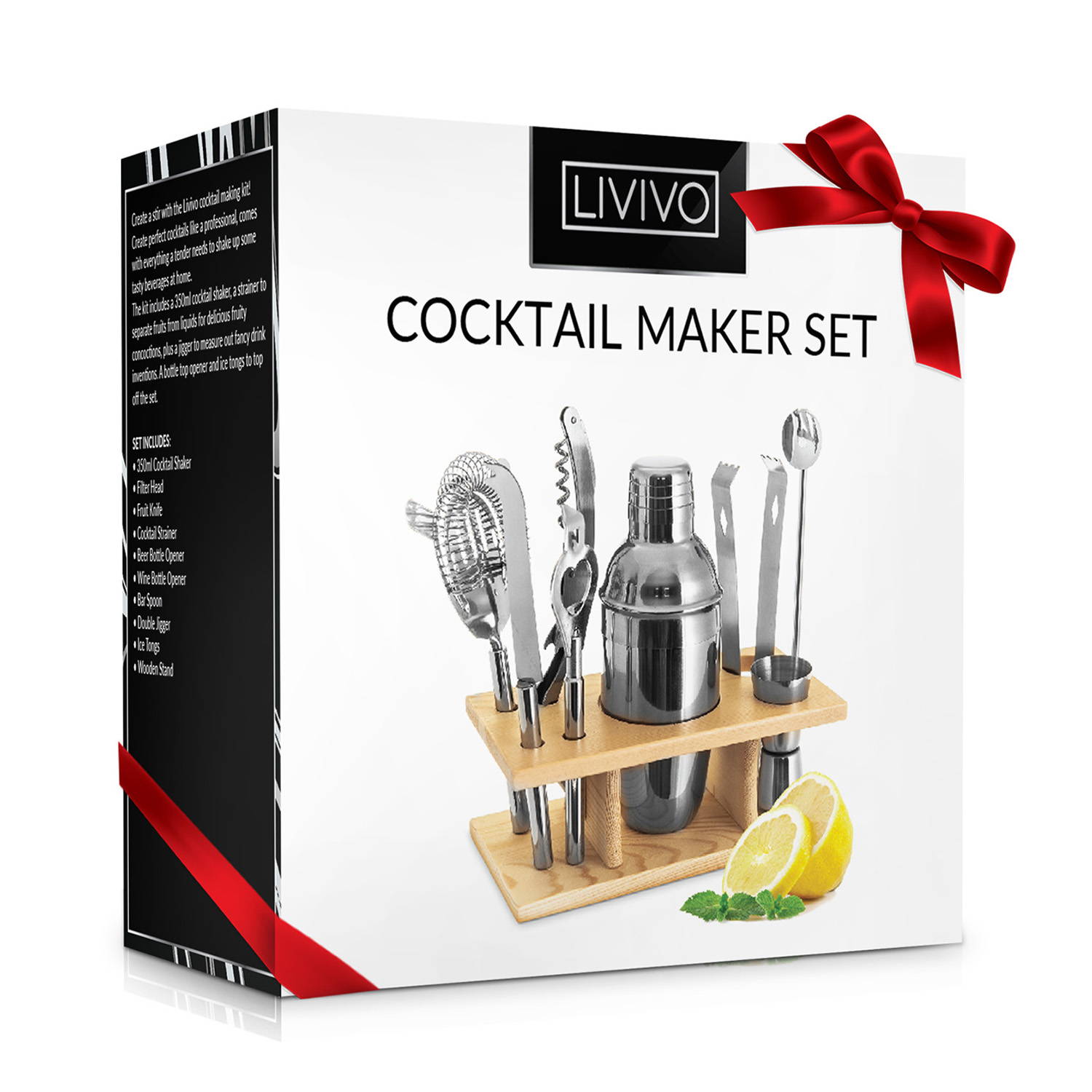 Presented in attractive packaging, the set is an ideal gift for the beginner right through to the budding mixologist.
Create attractive and inviting mocktails, cocktails and mixed drinks using the same tools as the professionals.