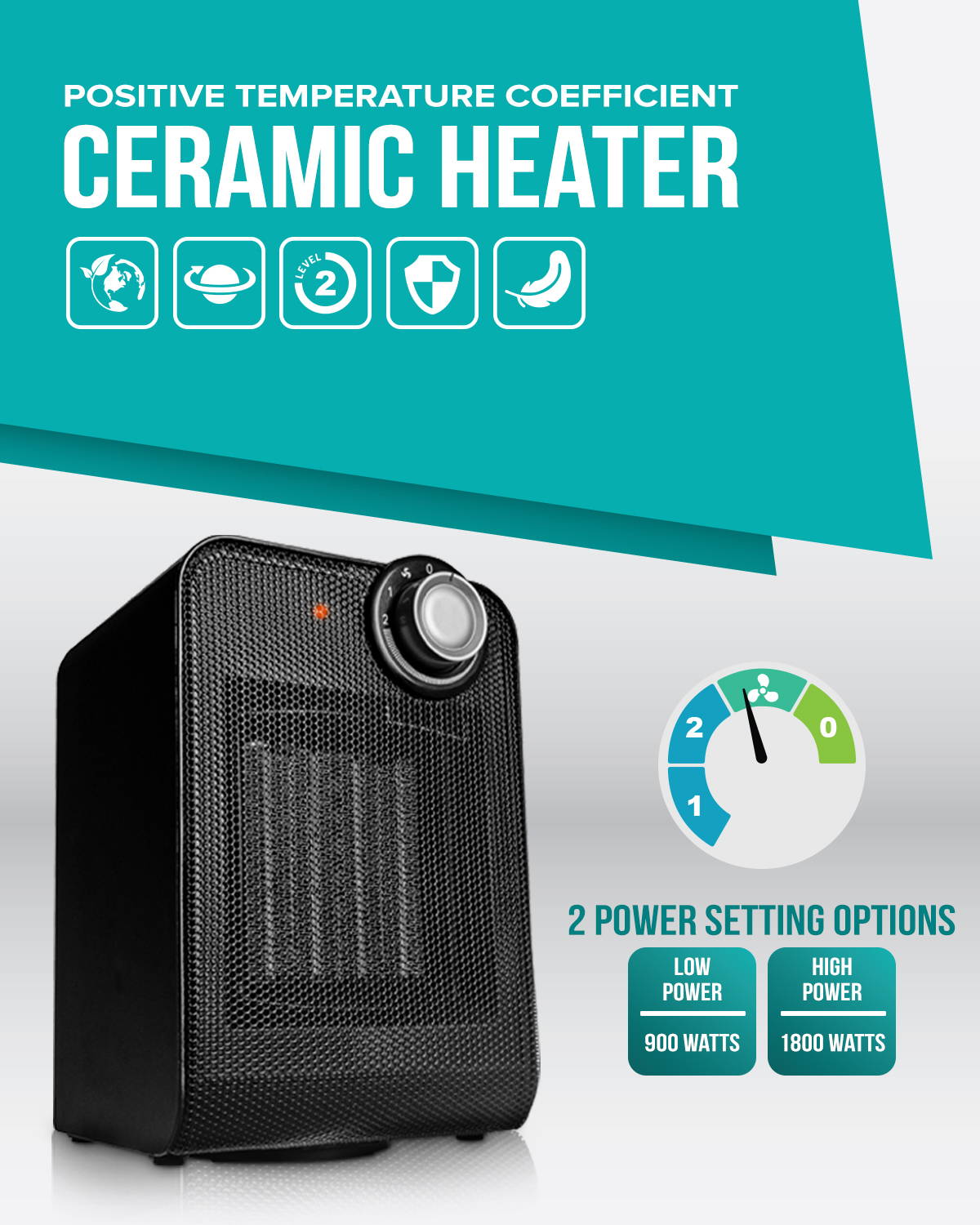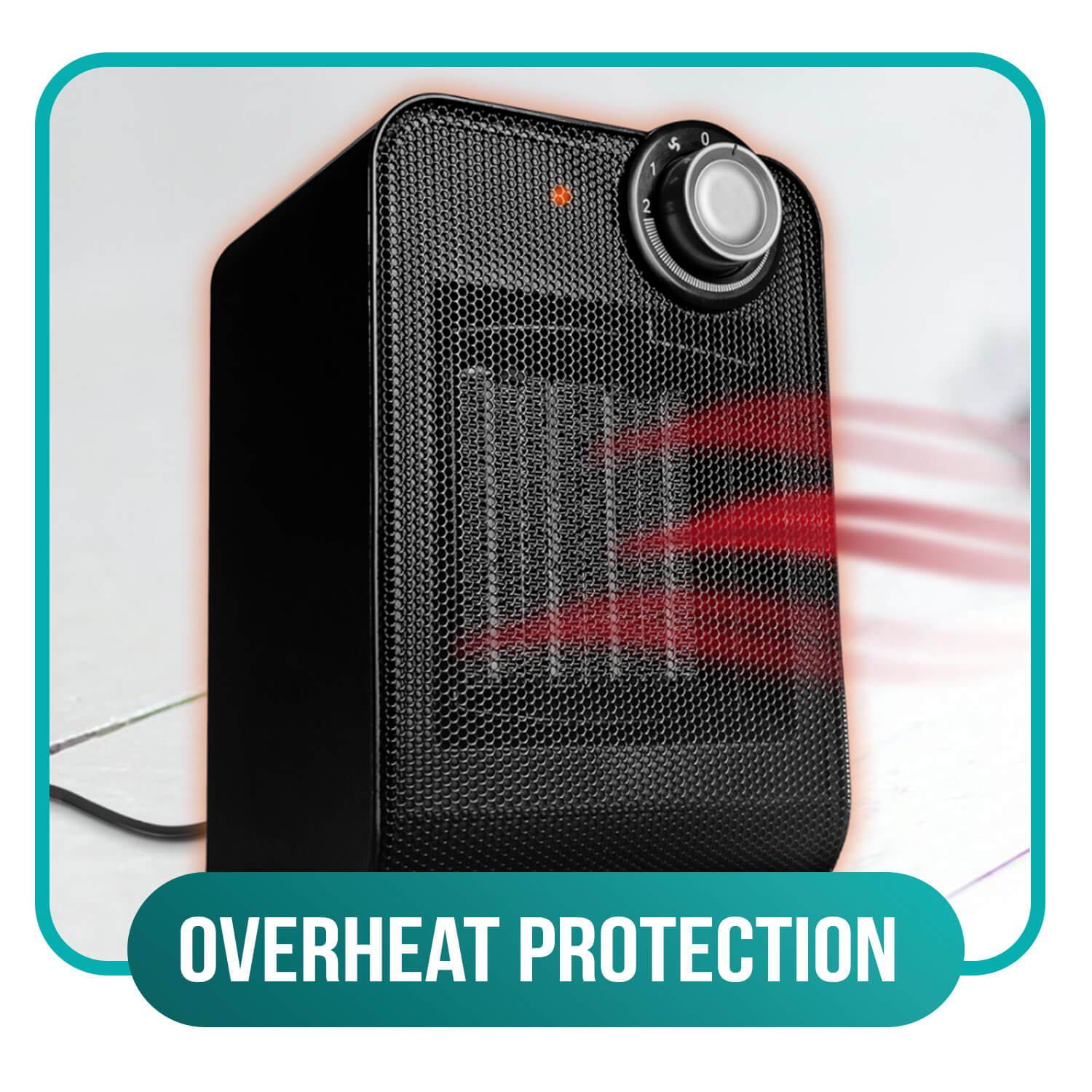 In the unlikely event that the temperature of the heater becomes too high, the thermostat will automatically turn off the power to the heater, protecting the heating elements and also the user. The heater will return to normal operation after having had time to cool.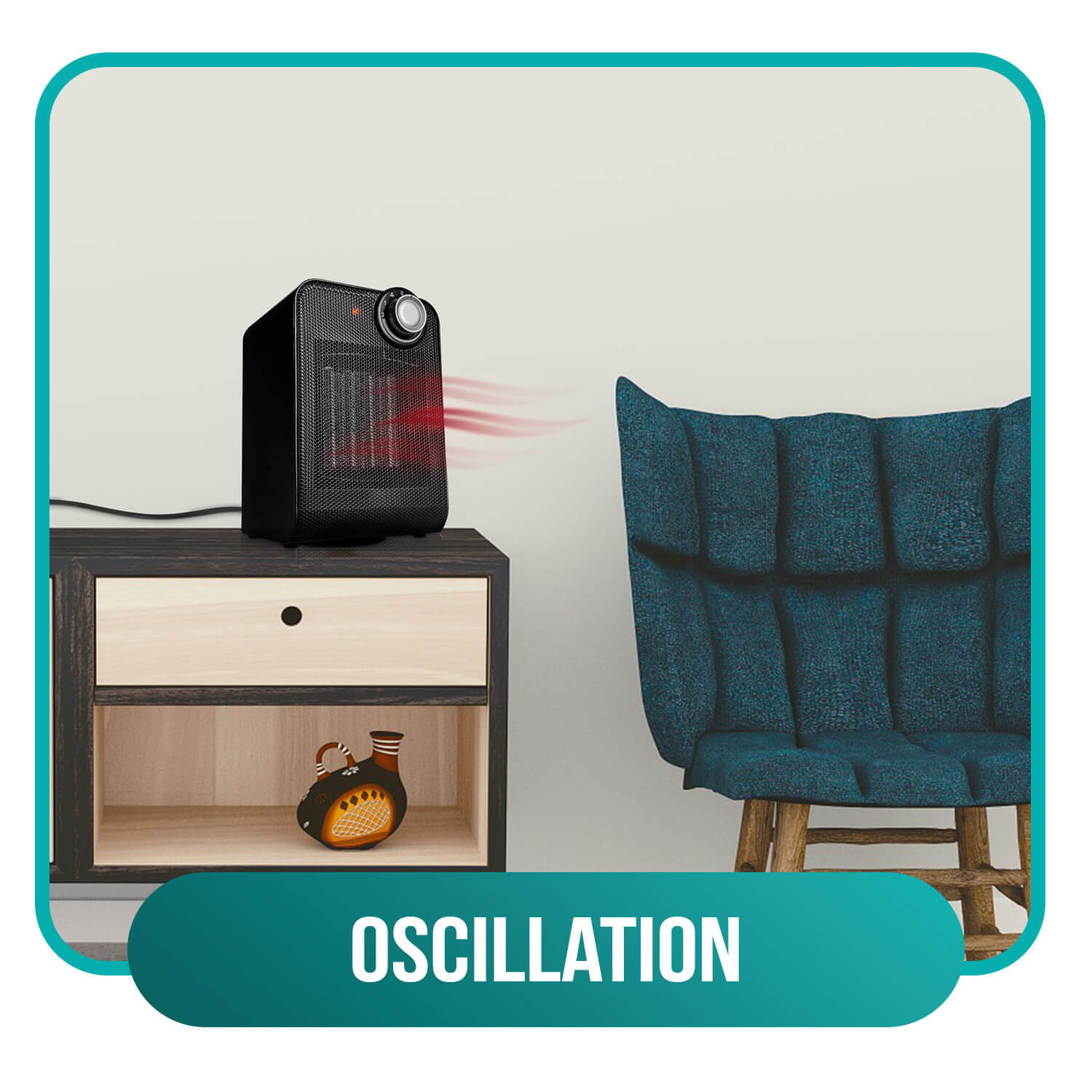 The unit features an easily engaged 180 degree oscillating function, transforming the airflow from a strong, concentrated beam to a wide spread of heated or cooling air.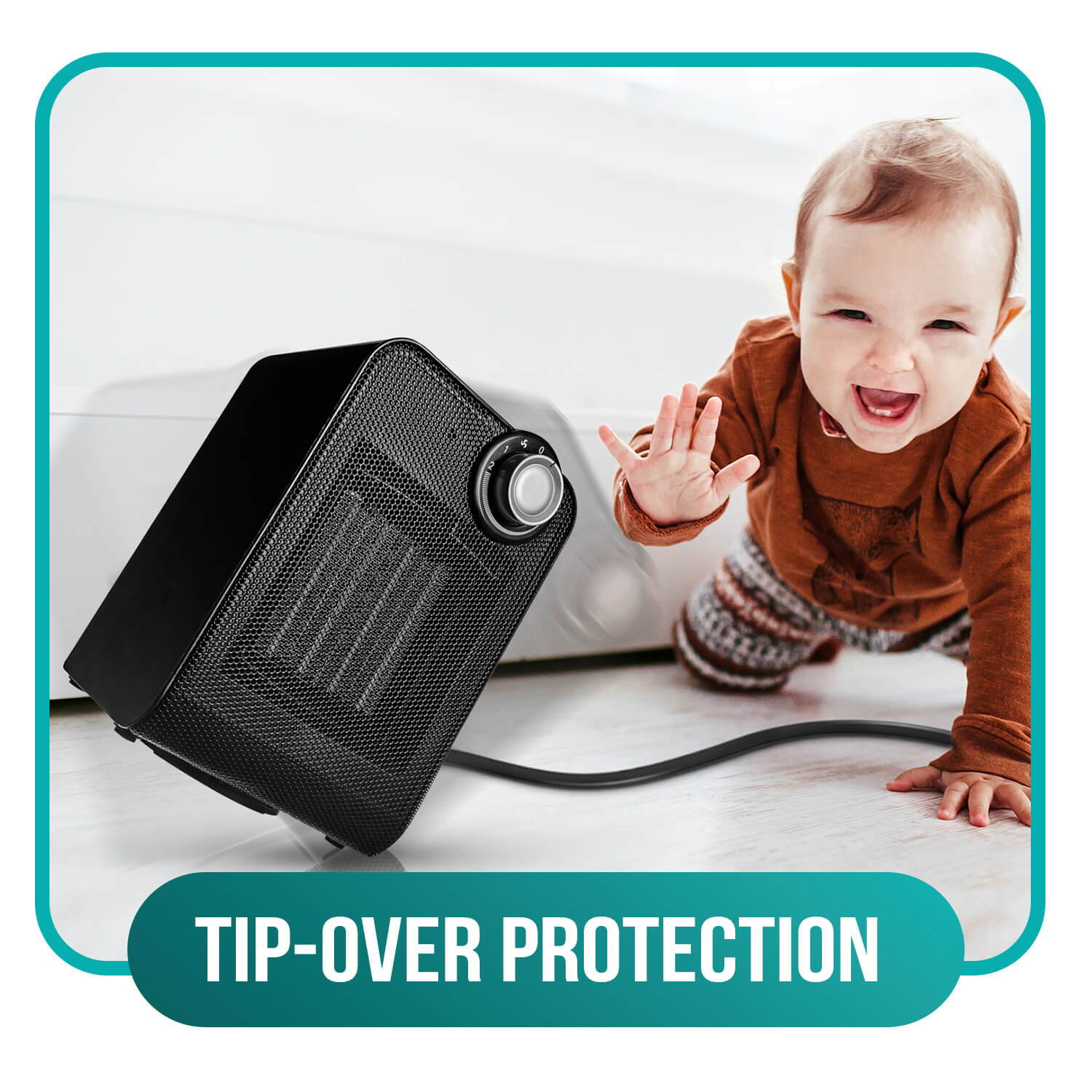 In the event that the heater is accidentally capsized, the safety switch at the base of the heater will automatically cut power off for safety reasons. When the heater is placed in an upright position on an even surface, it can then be used normally.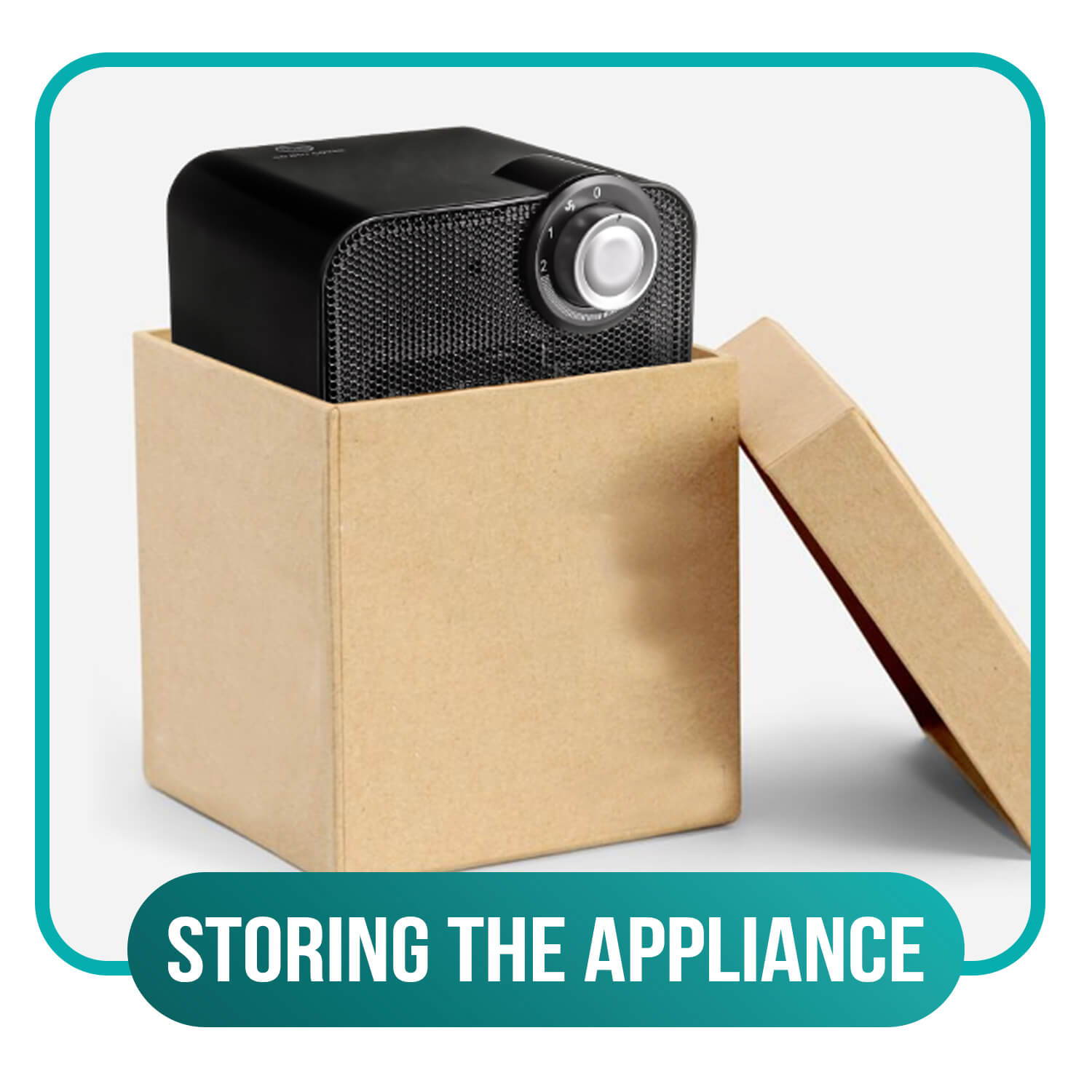 It's recommended that when not in use, the appliance be stored in an enclosed box or cupboard. This prevents the collection of dust behind the mesh, and will keep it in tip-top condition.