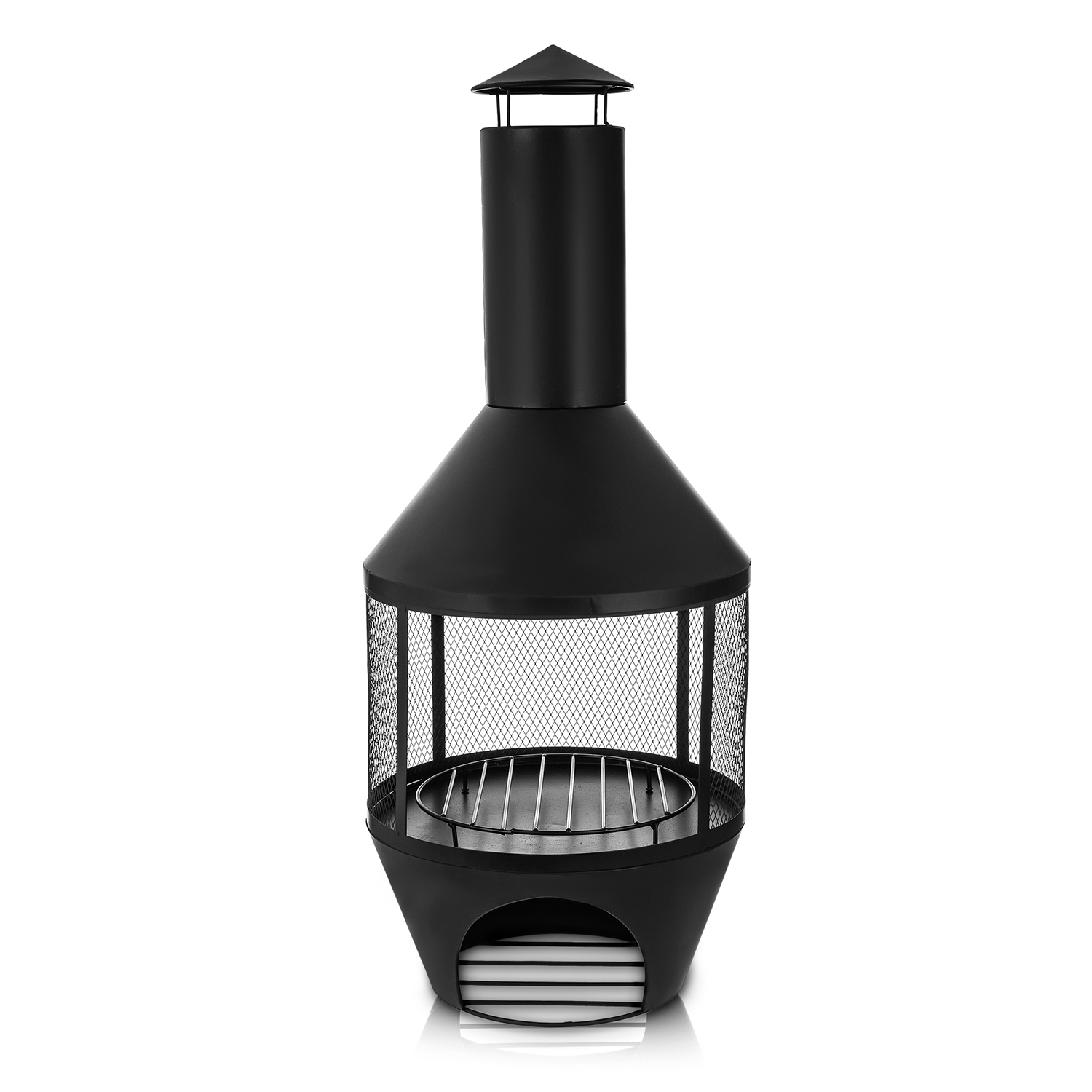 CHIMNEA FIRE PIT
A desirable outdoor wood or charcoal chimnea style fire-pit brazier for your backyard or garden in beautiful matt black finished steel.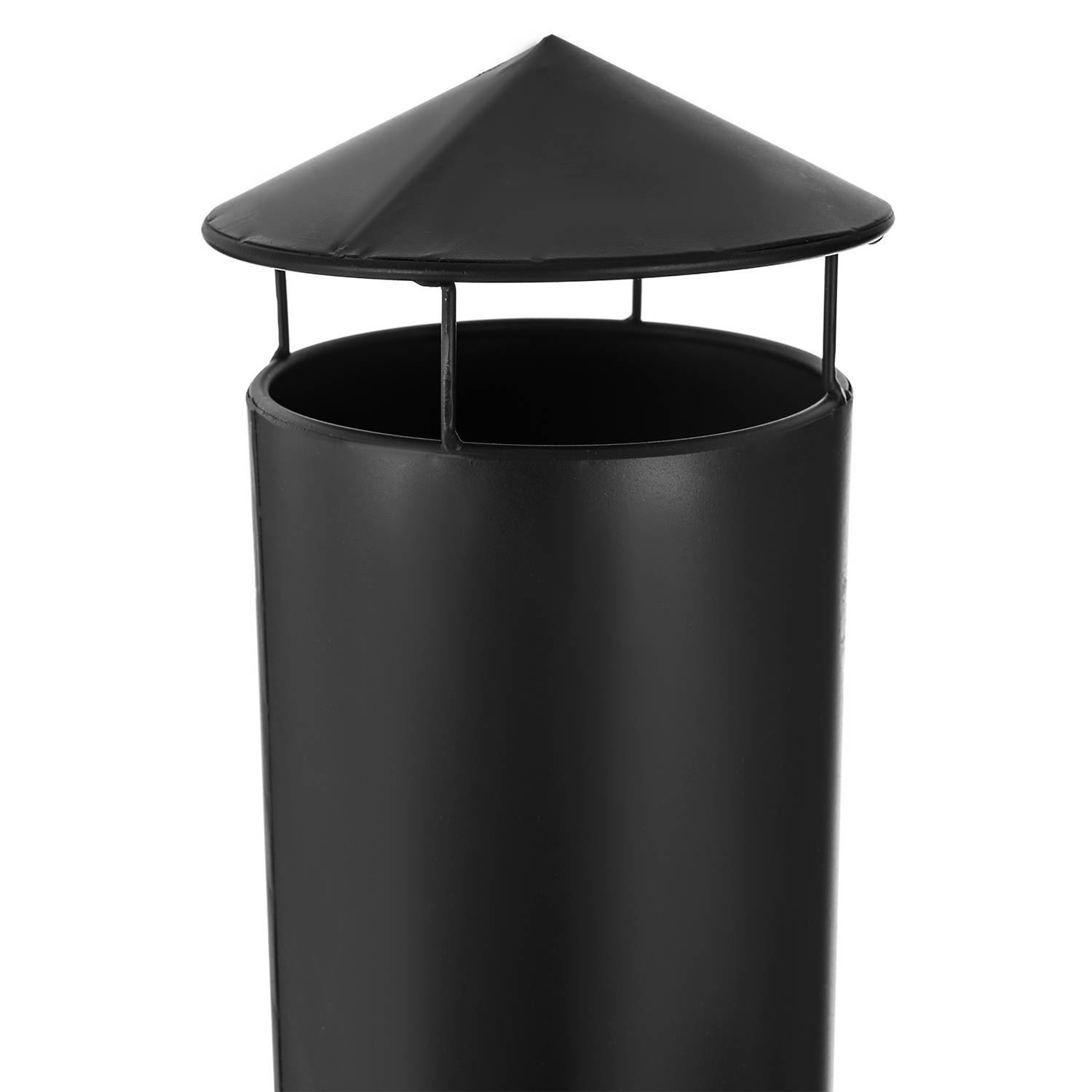 WEATHERPROOF
Built from rust-resistant metal. Not only does it look great, it will stand up to the weather. The canopy helps keep out the rain.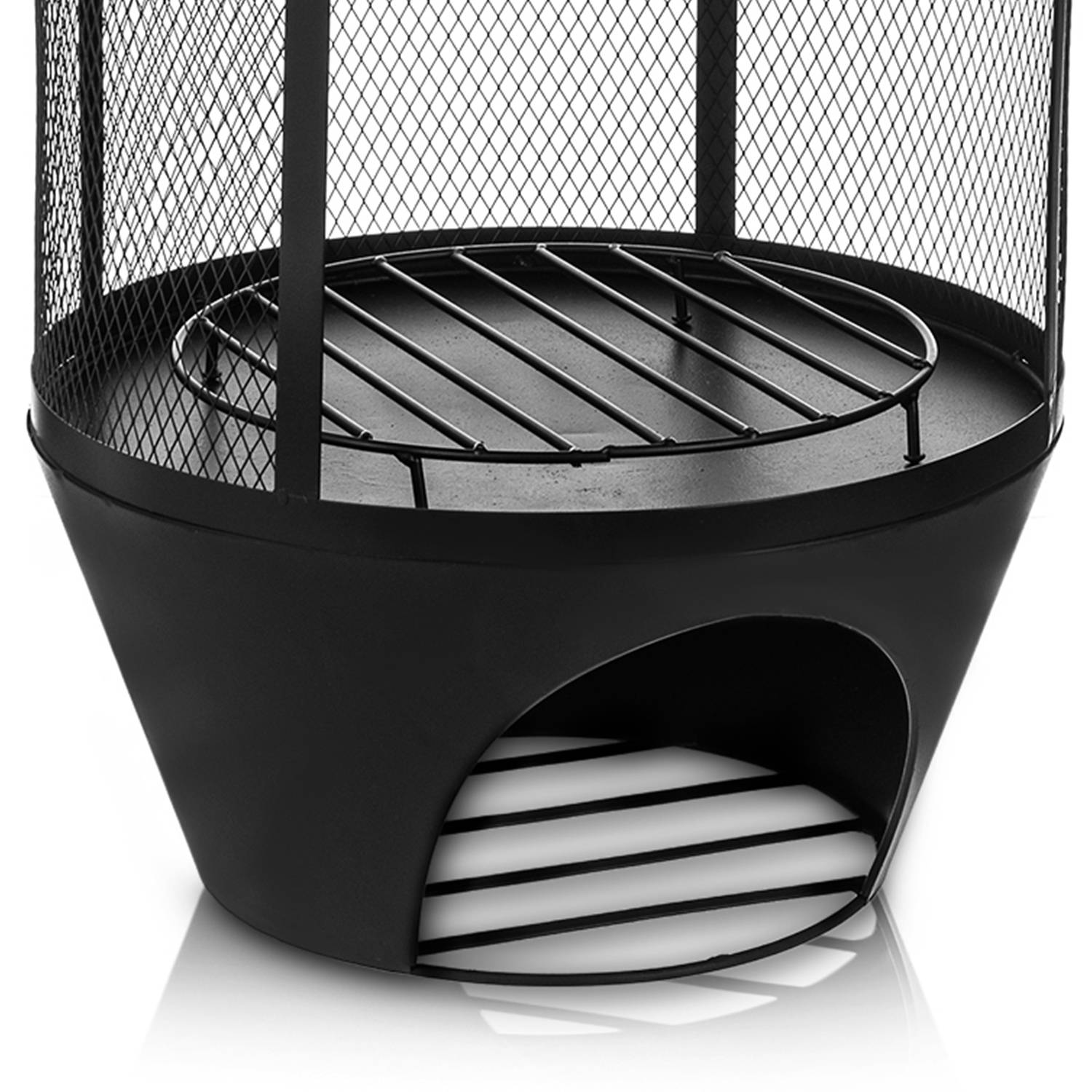 MATERIAL
The chimnea brazier is made of a durable steel construction and can hold a large volume of logs, charcoal, firewood and other fuels.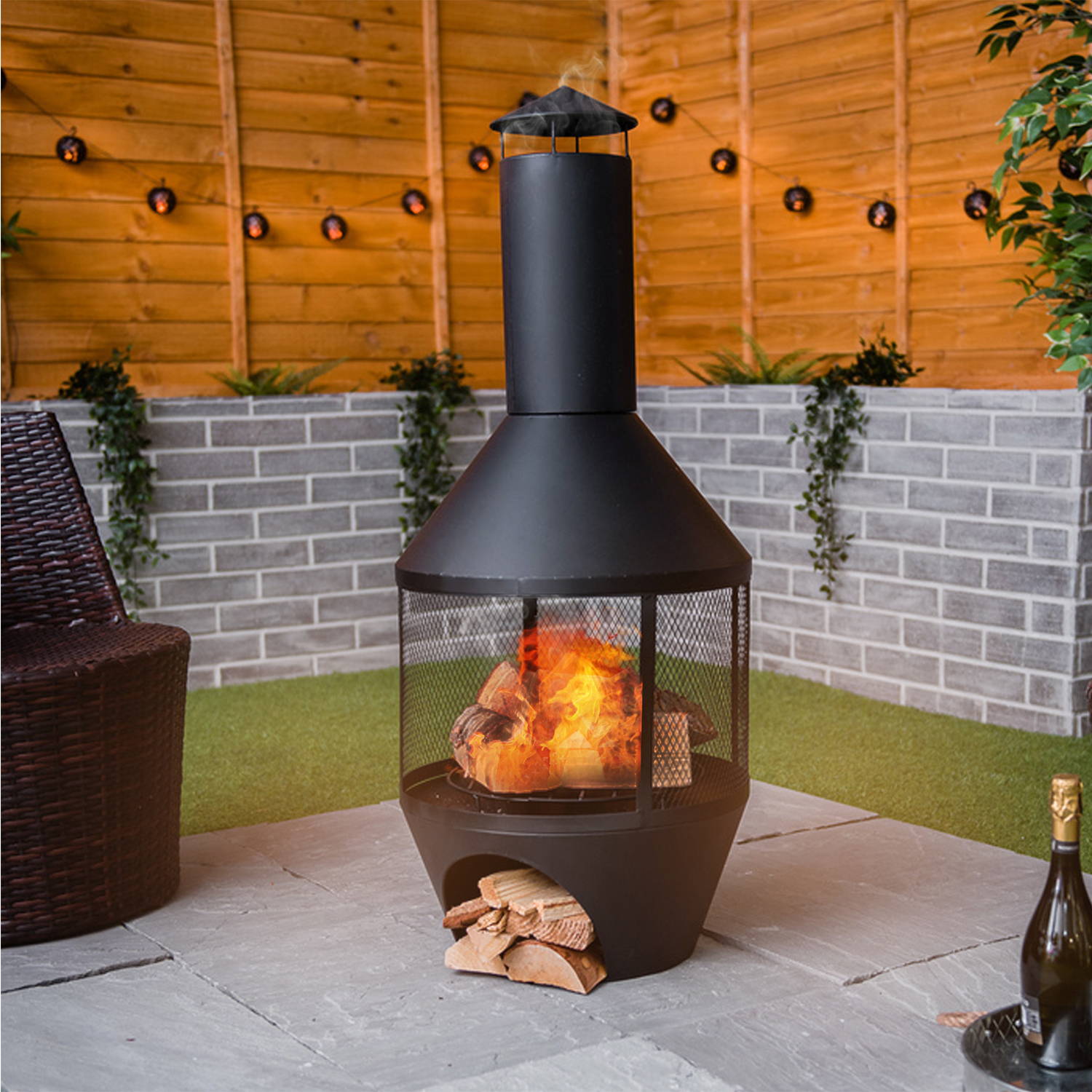 SAFETY
Robust outer walls and meshed window areas which allows viewing of the flames in a panoramic view, while keeping in sparks, embers and ashes.