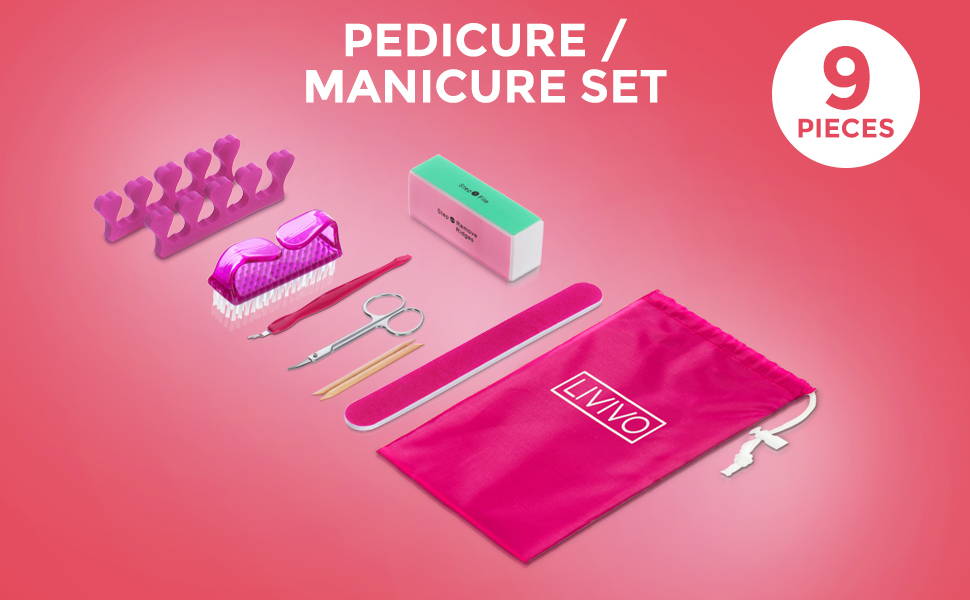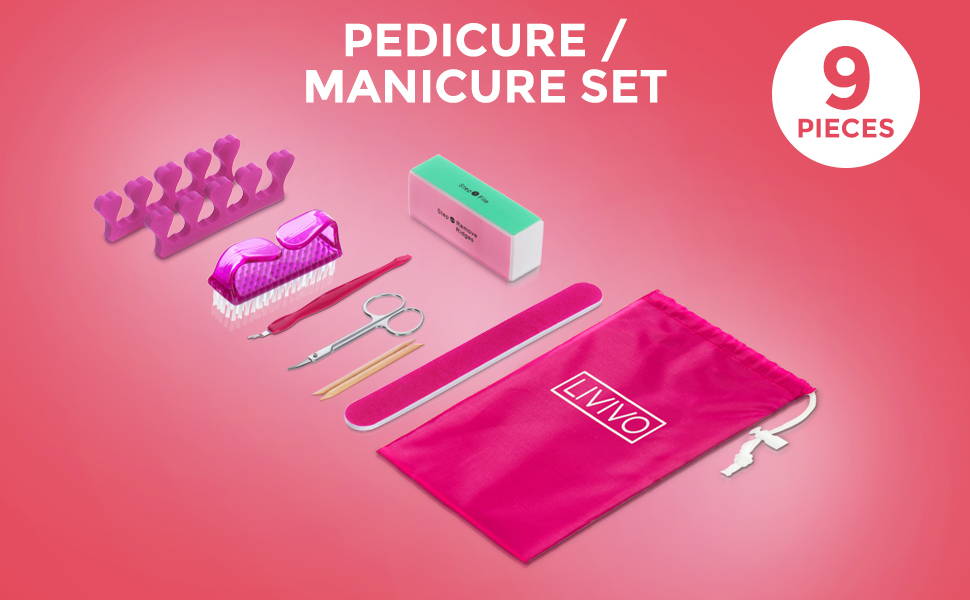 LIVIVO 9pc PEDICURE AND MANICURE NAIL TREATMENT SET is everything needed to sculpt, shape, buff and clean your finger and toe nails for a salon quality finish. Set Comprises:
Extra Sharp Nail Scissors with Rounded Blades;
2 x Toe Spacers in Soft Foam with Heart Shaped Dividers;
2 x Orange Sticks for pushing back and cleaning cuticles;
Double-Sided Extra Large Emery Board for shaping and filing natural or acrylic nails;
4 Sided Buffer Block with Filing, Ridge Remover, Buffing and Shining functions;
Extra Sharp Cuticle Cleaner and Rag Nail Remover Tool;
Nail Brush with Synthetic Bristles for scrubbing nails, hands and feet and removing stubborn dirt under the nails;
A convenient carry case is also included to keep everything clean, organised and together.
PROFESSIONAL SALON QUALITY KIT Enjoy all the pampering of a quality nail technician experience in the comfort of your home. Keep in a drawer at work for nail emergencies, or in the handbag for touch-ups when travelling.