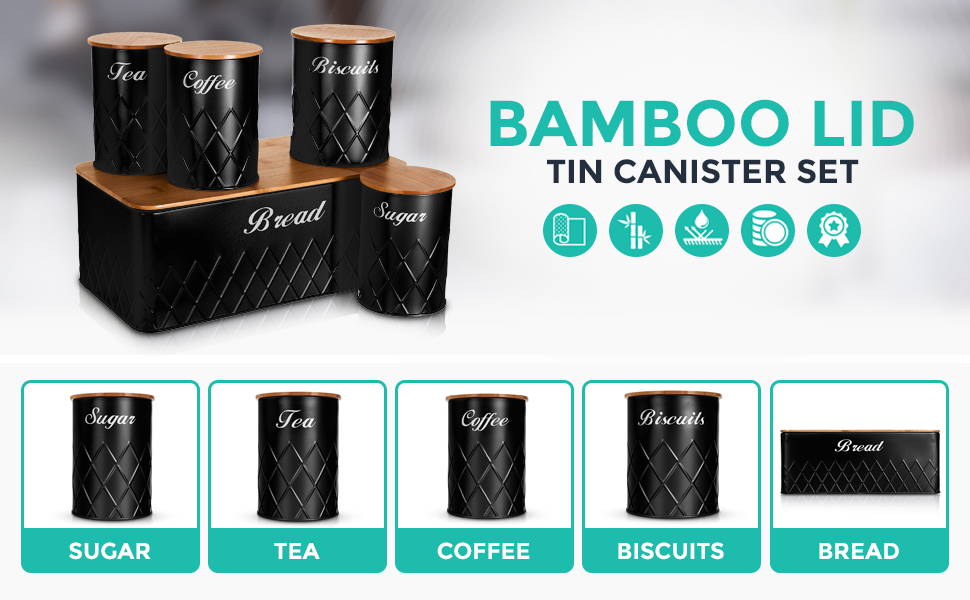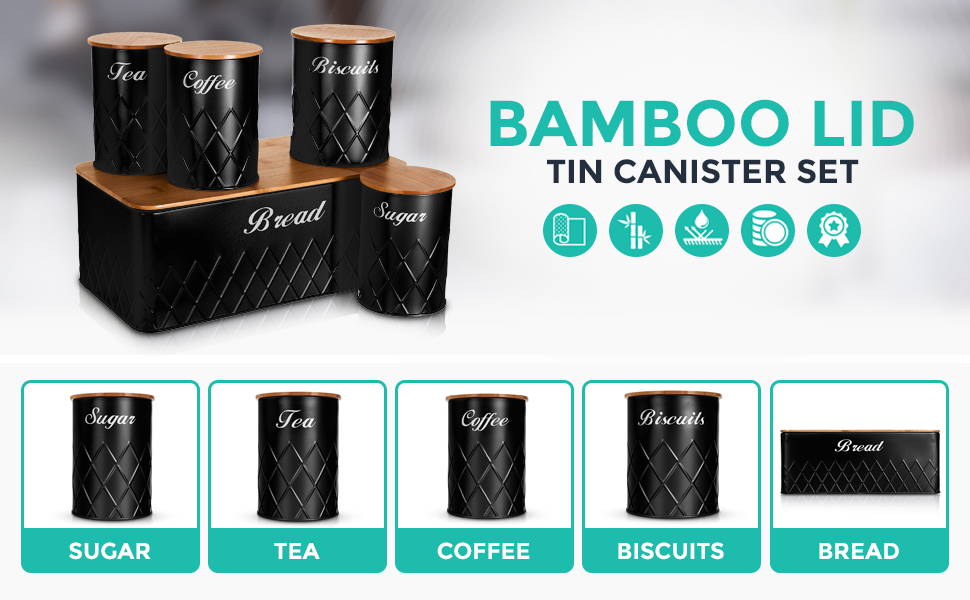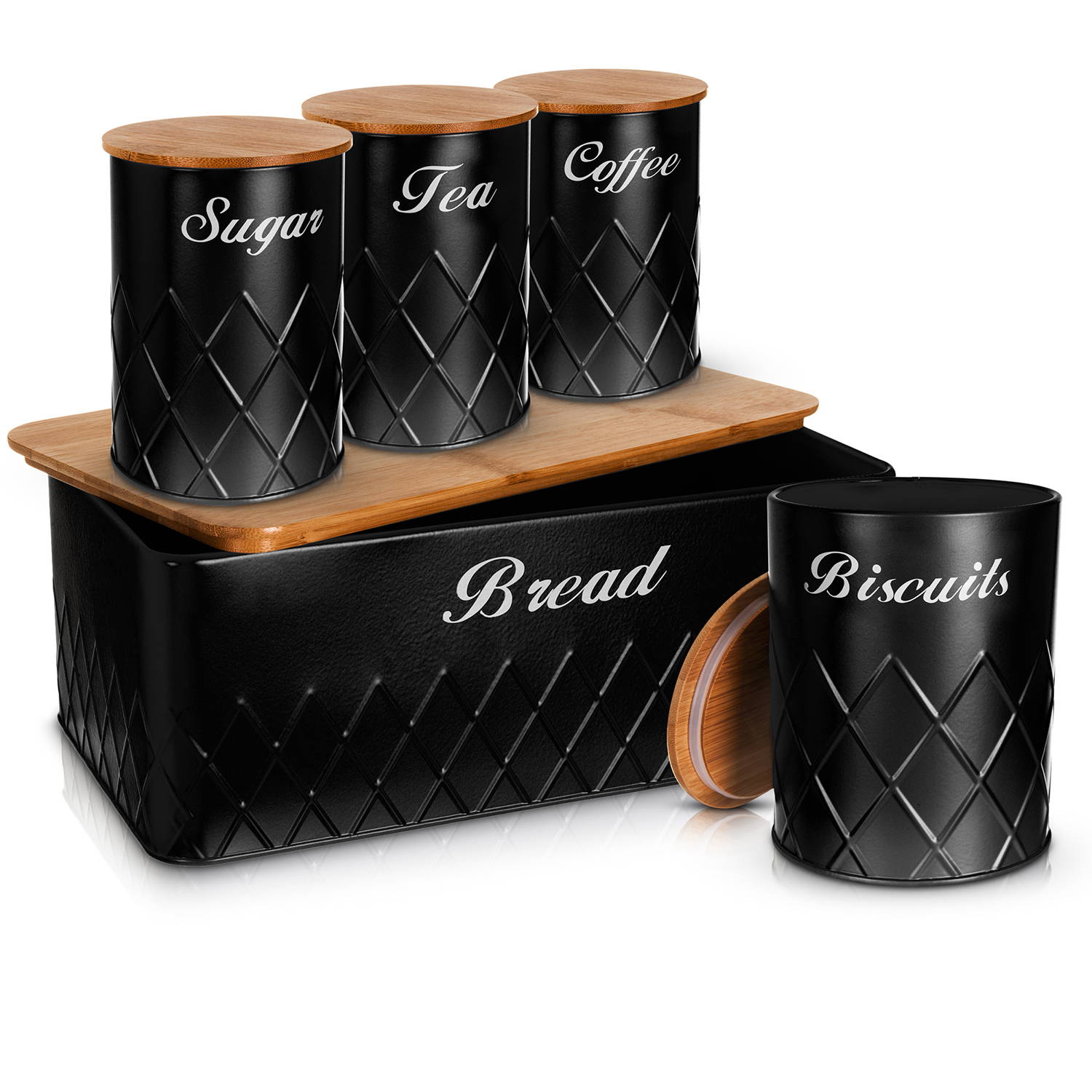 Comprising matching tea, coffee and sugar canisters as well as a larger biscuit barrel and a spacious bread bin to complete the set.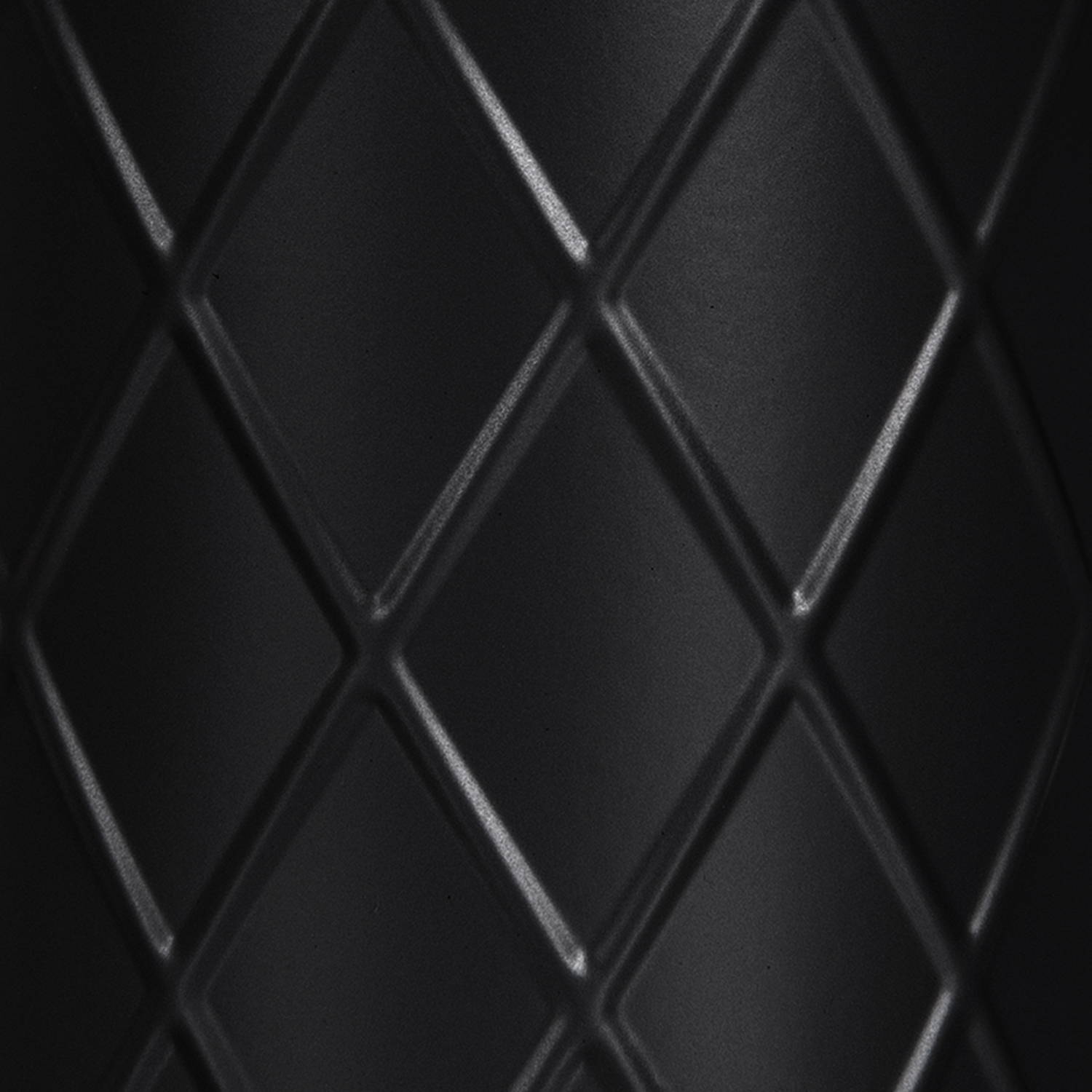 Crosshatch Diamond embossed patterning is not only attractive, it provides a little extra grip to the canisters.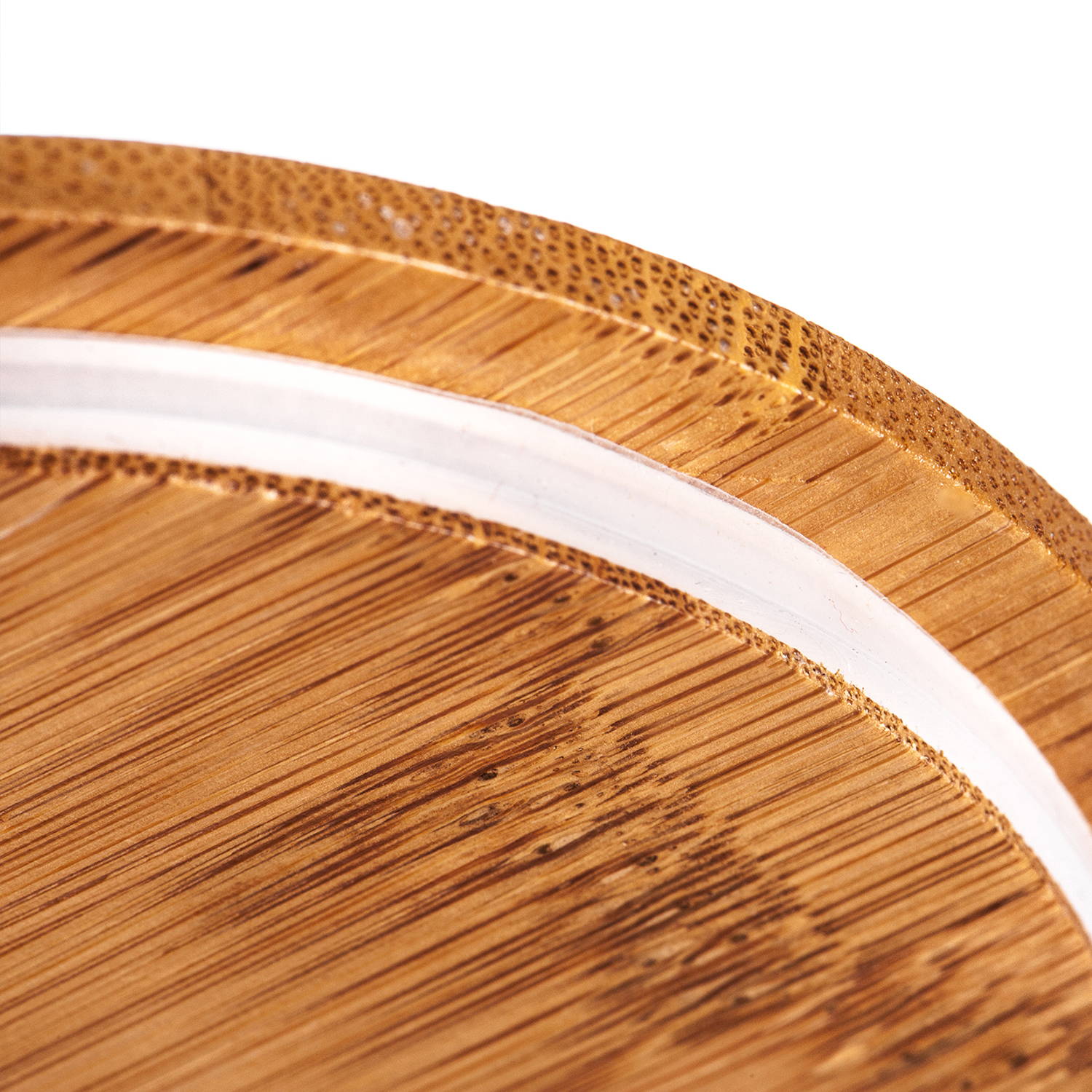 Silicone seal around the edge keeps everything fresher for longer. They will lock in the flavour to your teas and ground coffee or beans.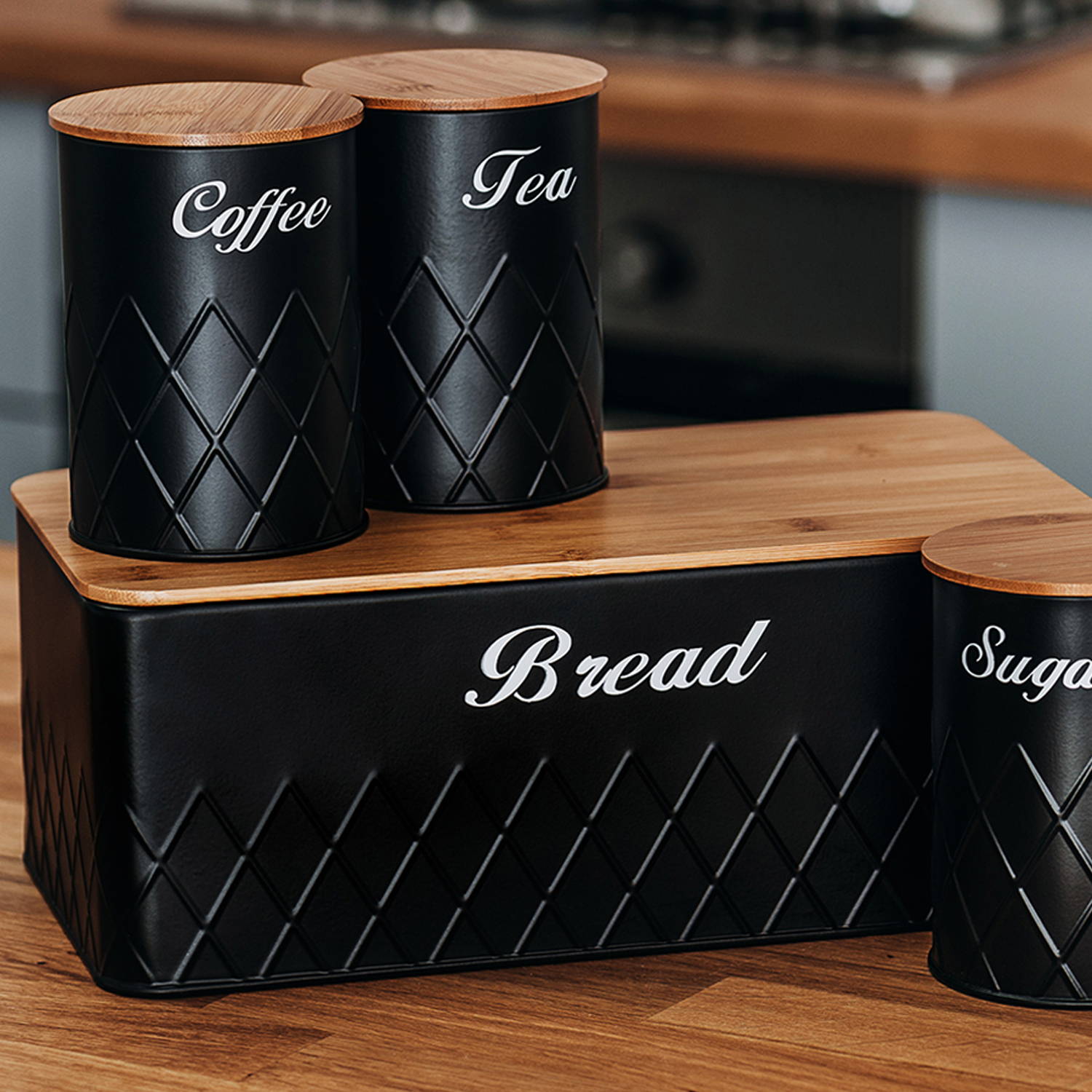 All items in the collection are clearly labelled in an attractive and decorative cursive script font, keeping you organised.