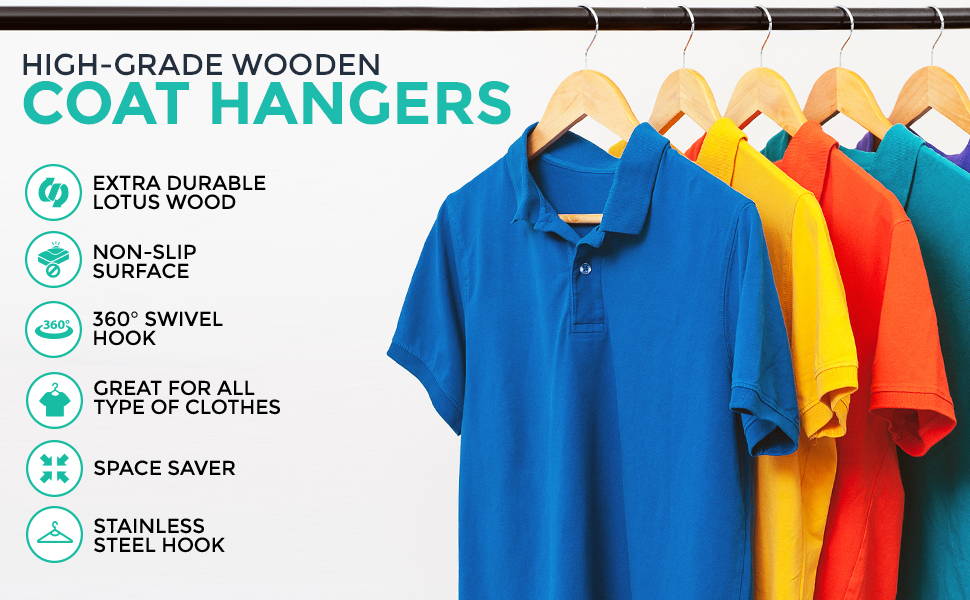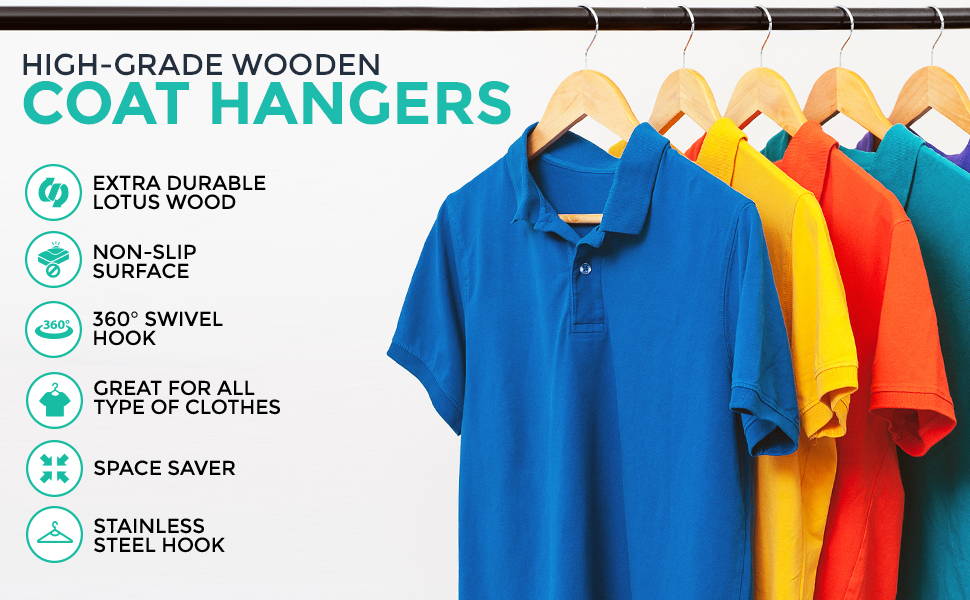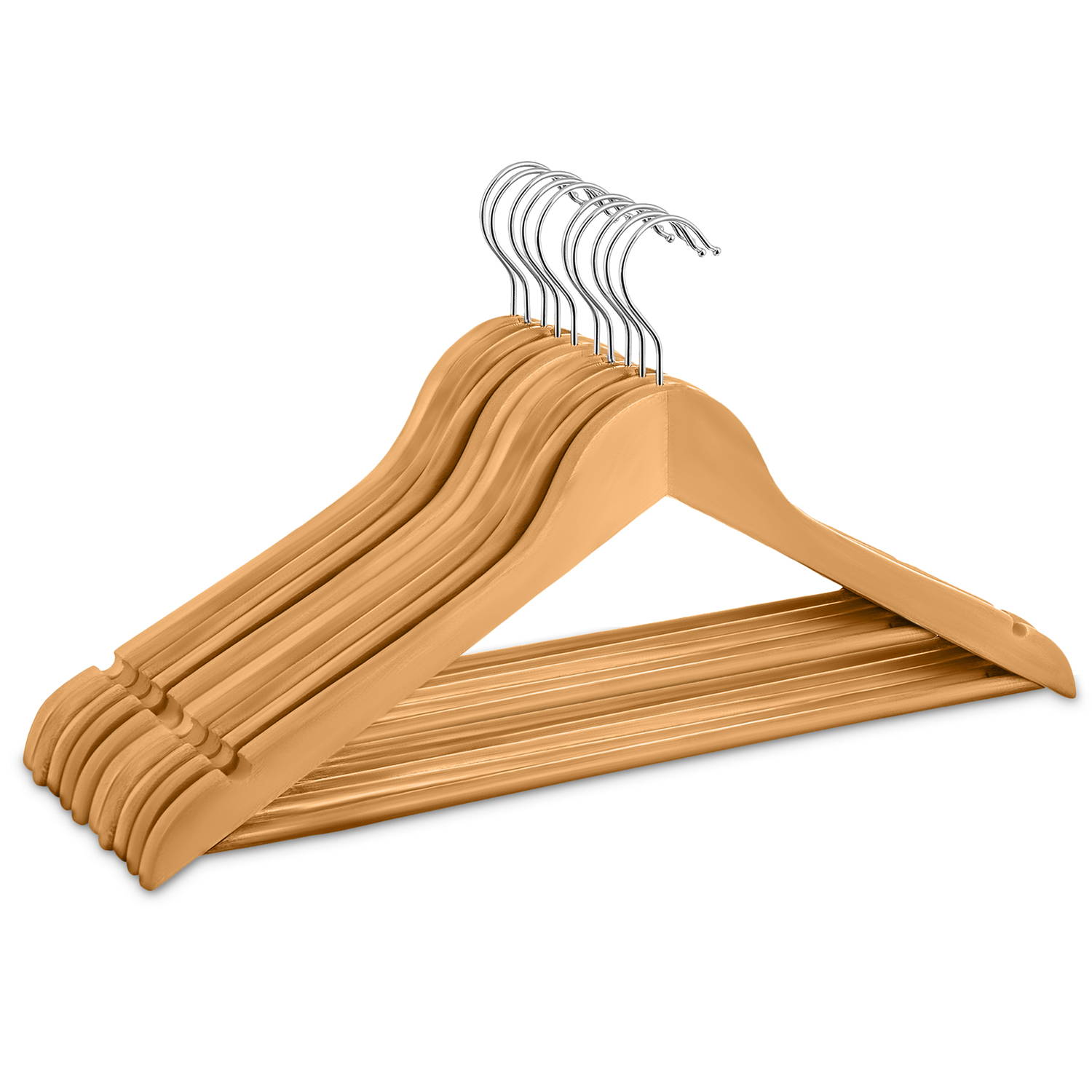 Each LIVIVO WOODEN HANGER is carefully crafted from specially selected strong and durable high quality natural wood and sprayed in a clear lacquer for a smooth splinter and snag free finish.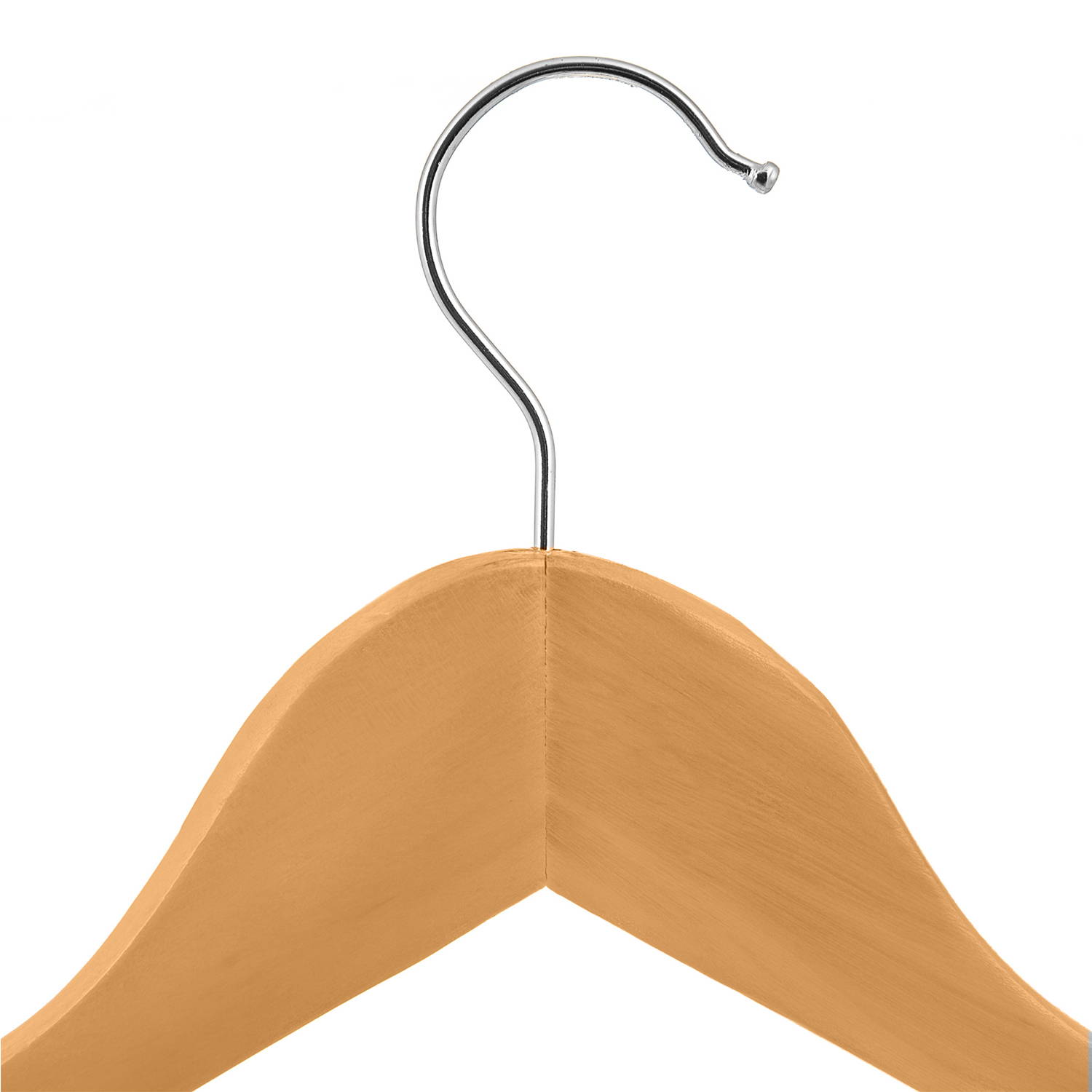 Each hanger features a chromium plated hook which can swivel and turn a full 360°, giving added convenience when hanging, as well as being finished with a bulbous end so as not to catch on your clothing.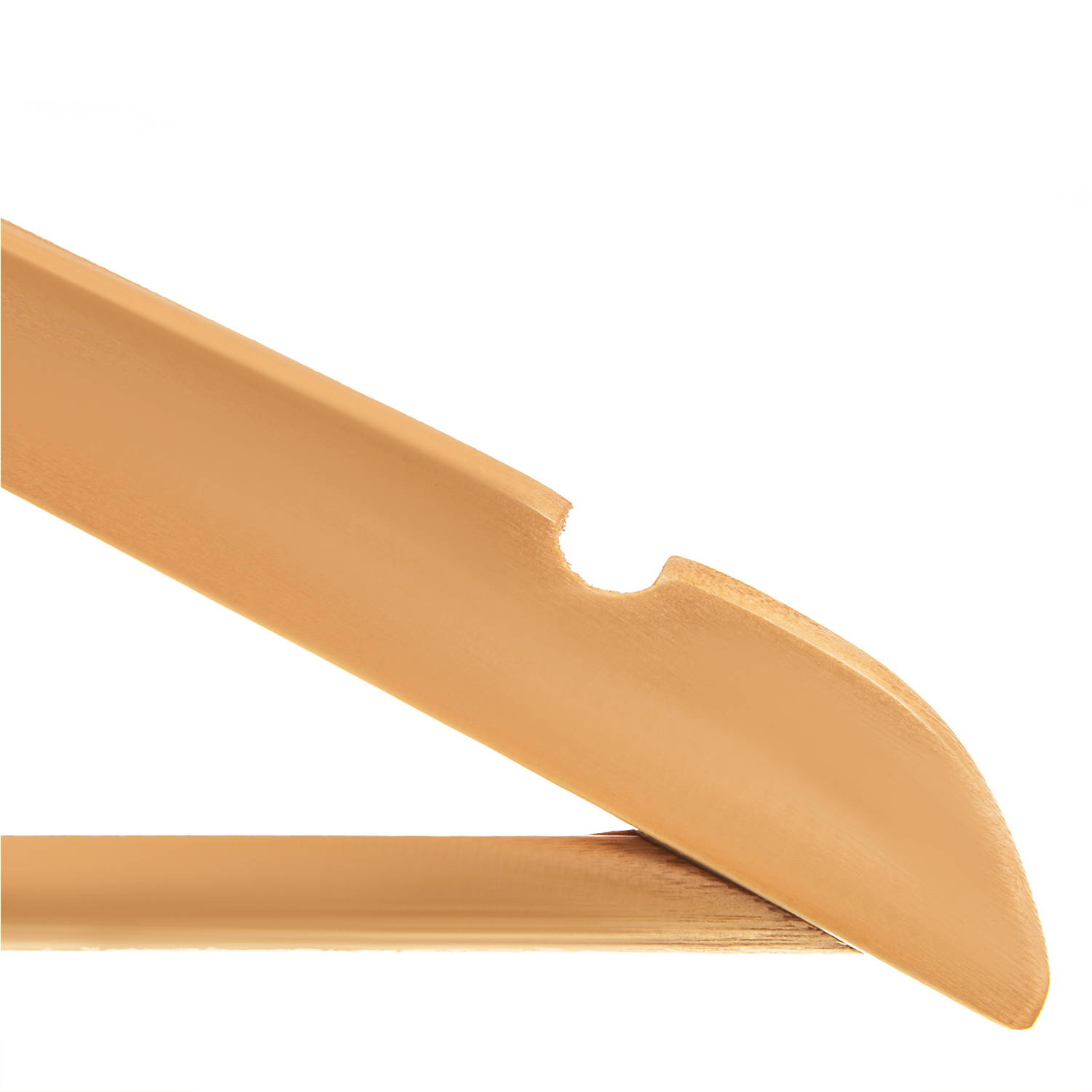 A rounded trouser bar means you can hang your three-piece suit, or perhaps a blouse and skirt combination, on just one hanger.The strong bars will carry the weight of denims and heavier items.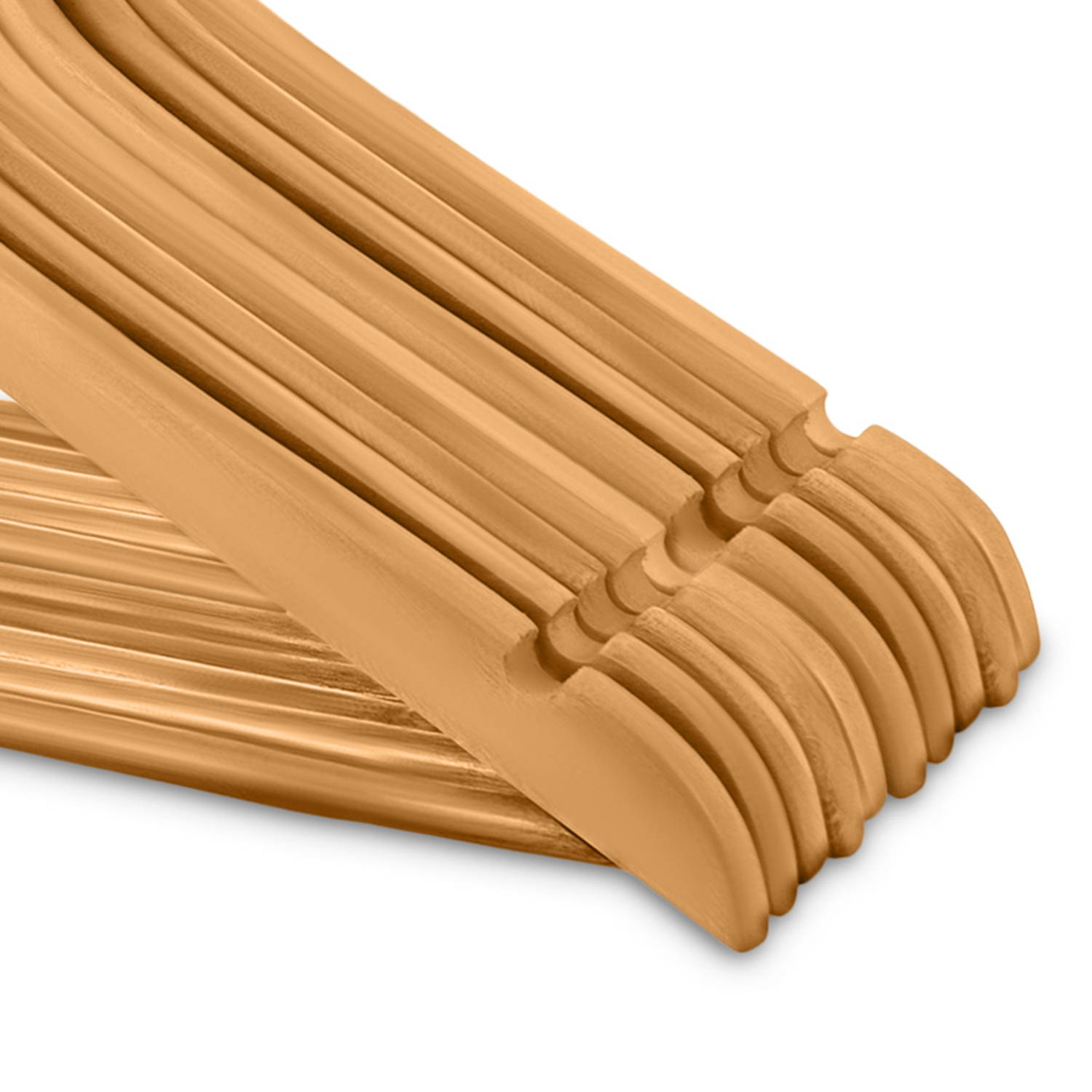 Finally, we've included carefully cut notches at each end. Perfect for hanging dresses, skirts and other items which have hanging loops or straps.