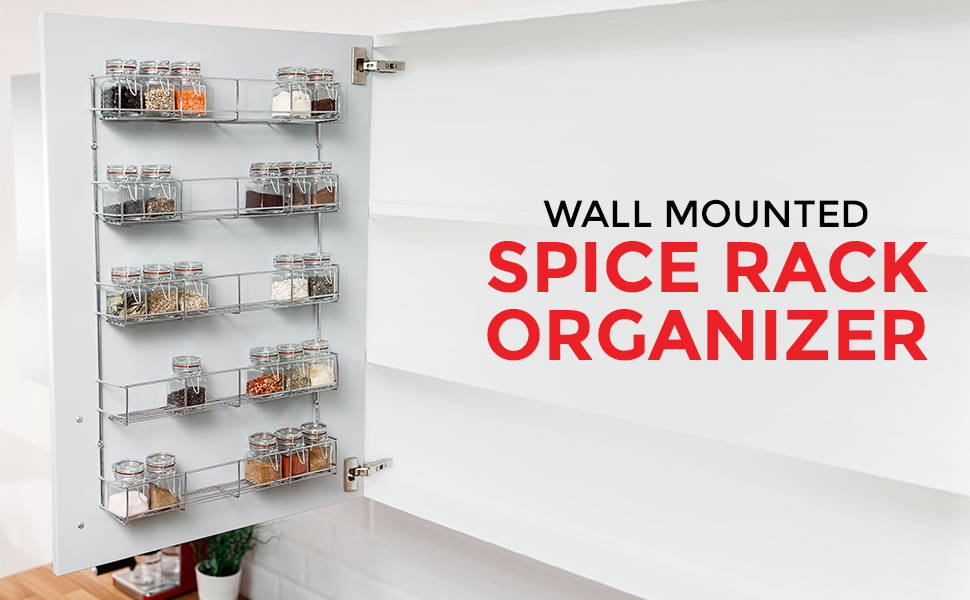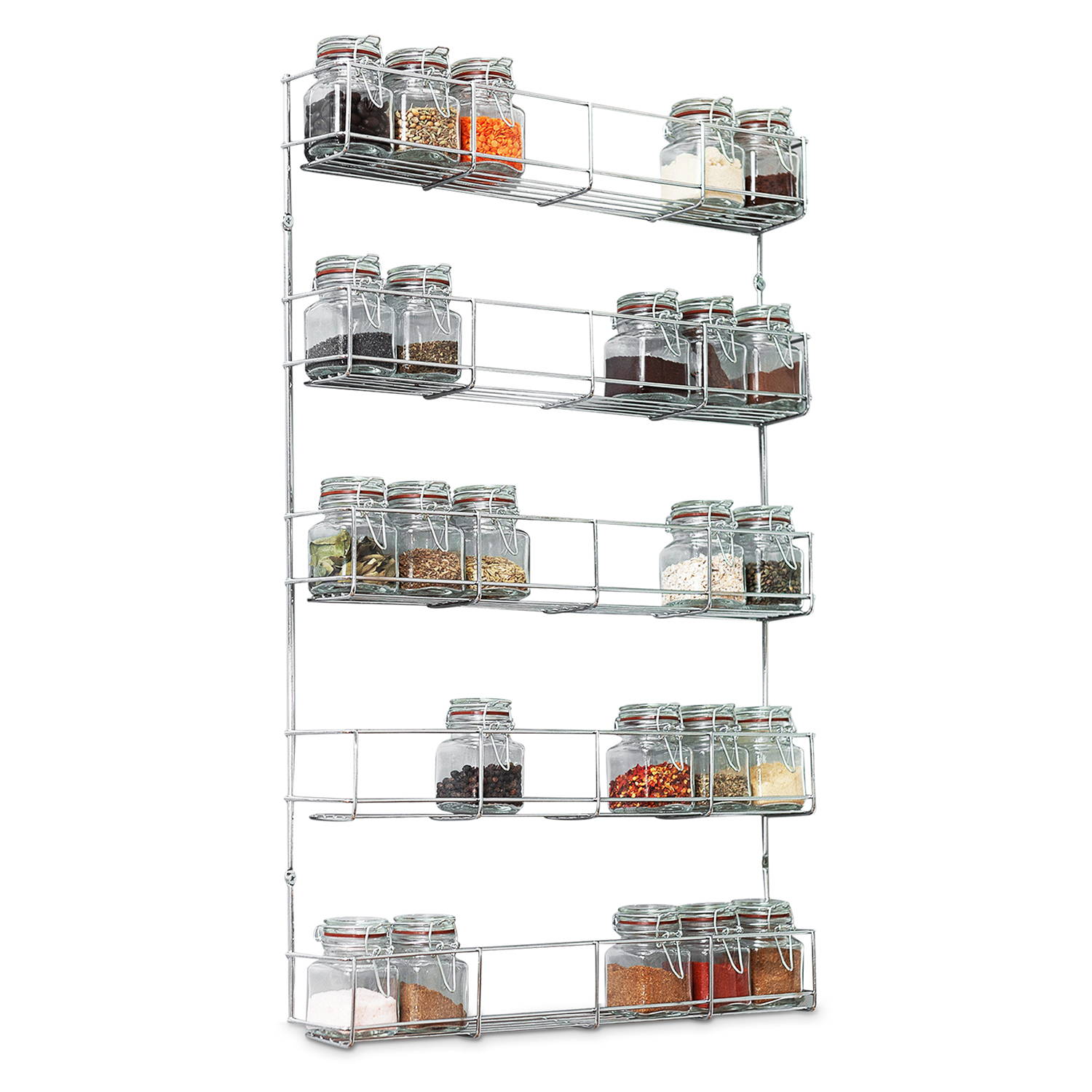 Whether mounting on the back of a cupboard, pantry or kitchen door or perhaps choosing an area of wall, free up valuable shelf and cupboard space with our LIVIVO CHROME SPICE RACK available in a choice of 3, 4, 5 or 6 tiers depending on your needs.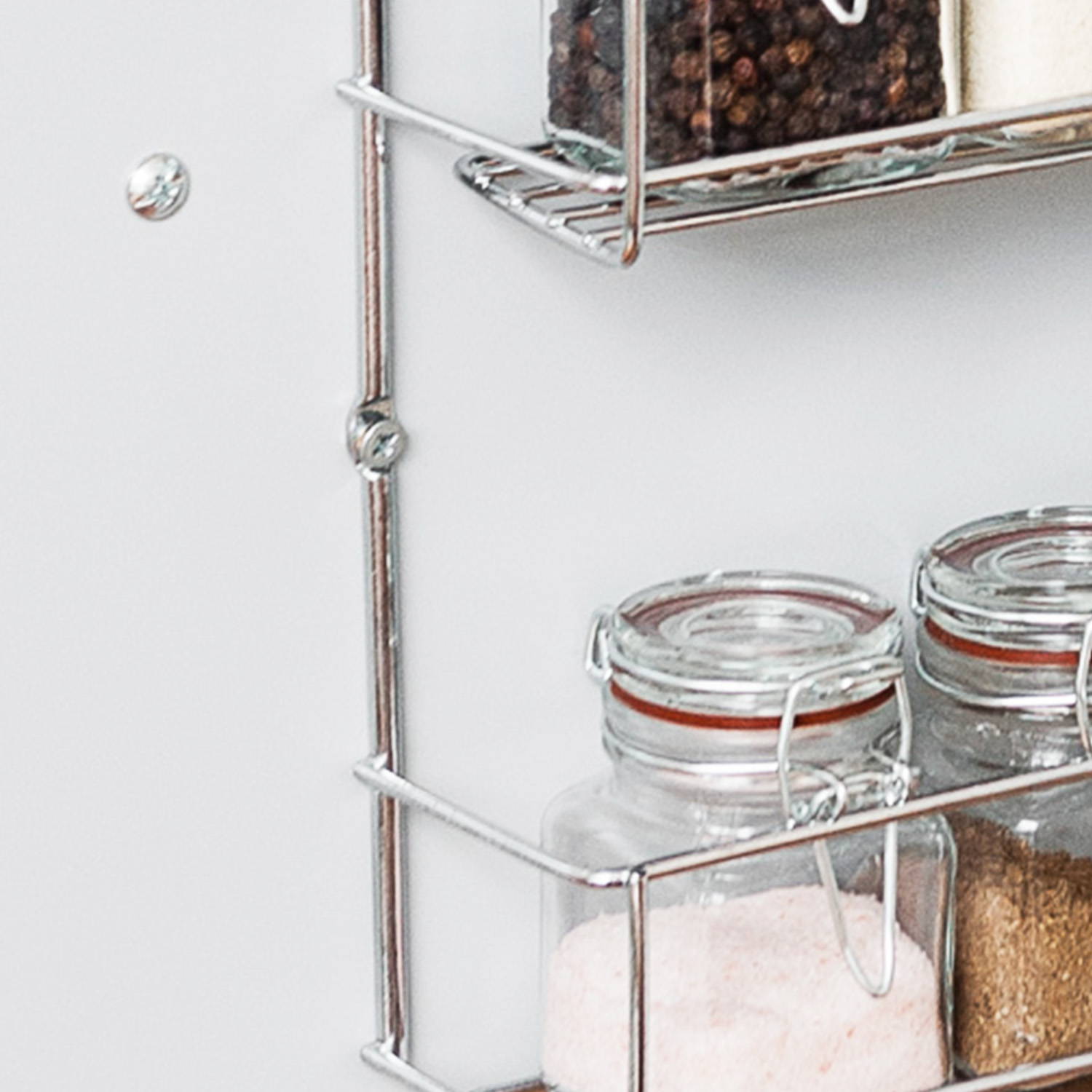 The unit is fashioned in extra sturdy cast iron, with a highly polished chrome finished. Tough enough to take the weight of contents, but with a highly reflective chrome finish.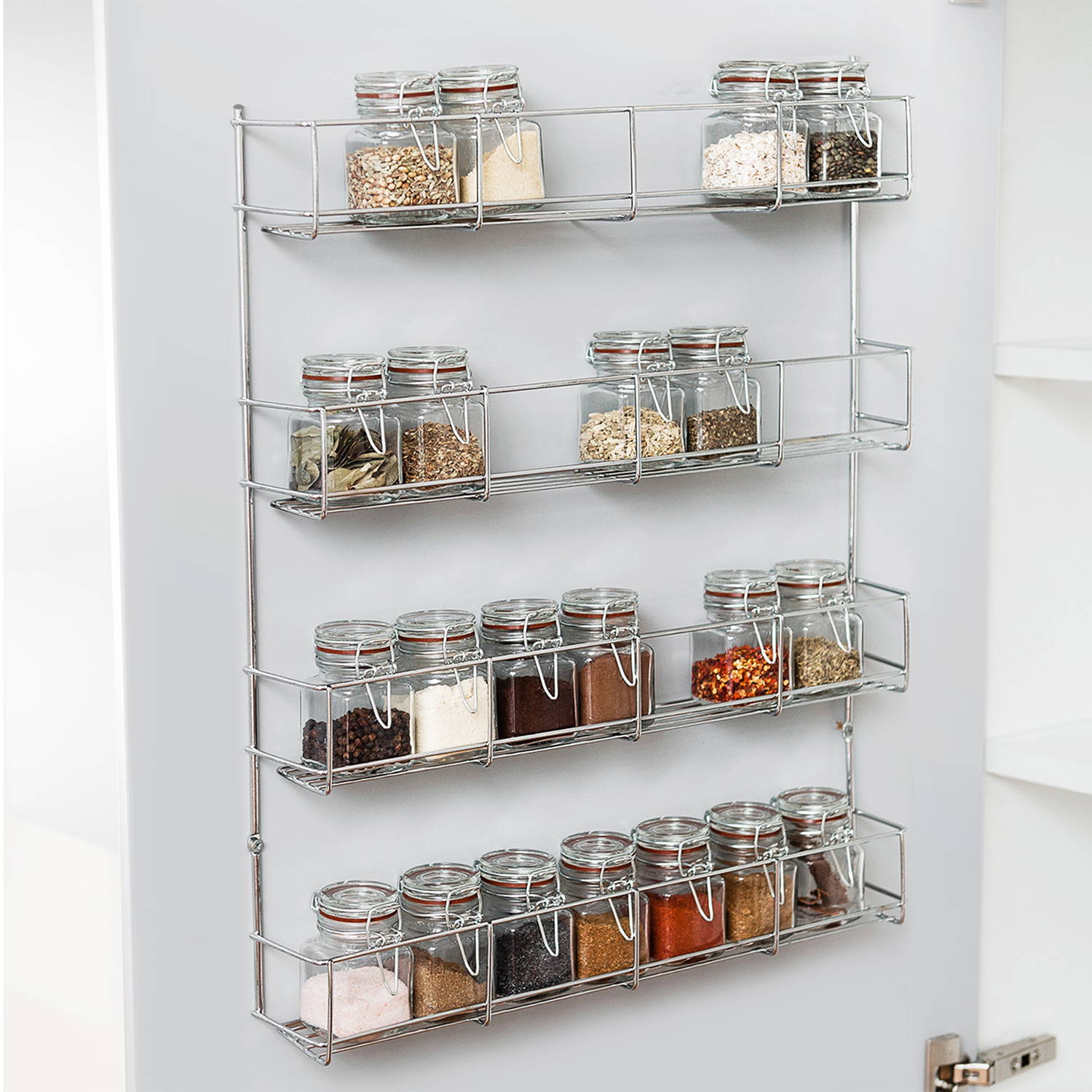 We've included all the screws and fixings needed to mount your rack in the desired spot, with specially chosen screws which are just the right length for mounting on cupboard doors without poking through.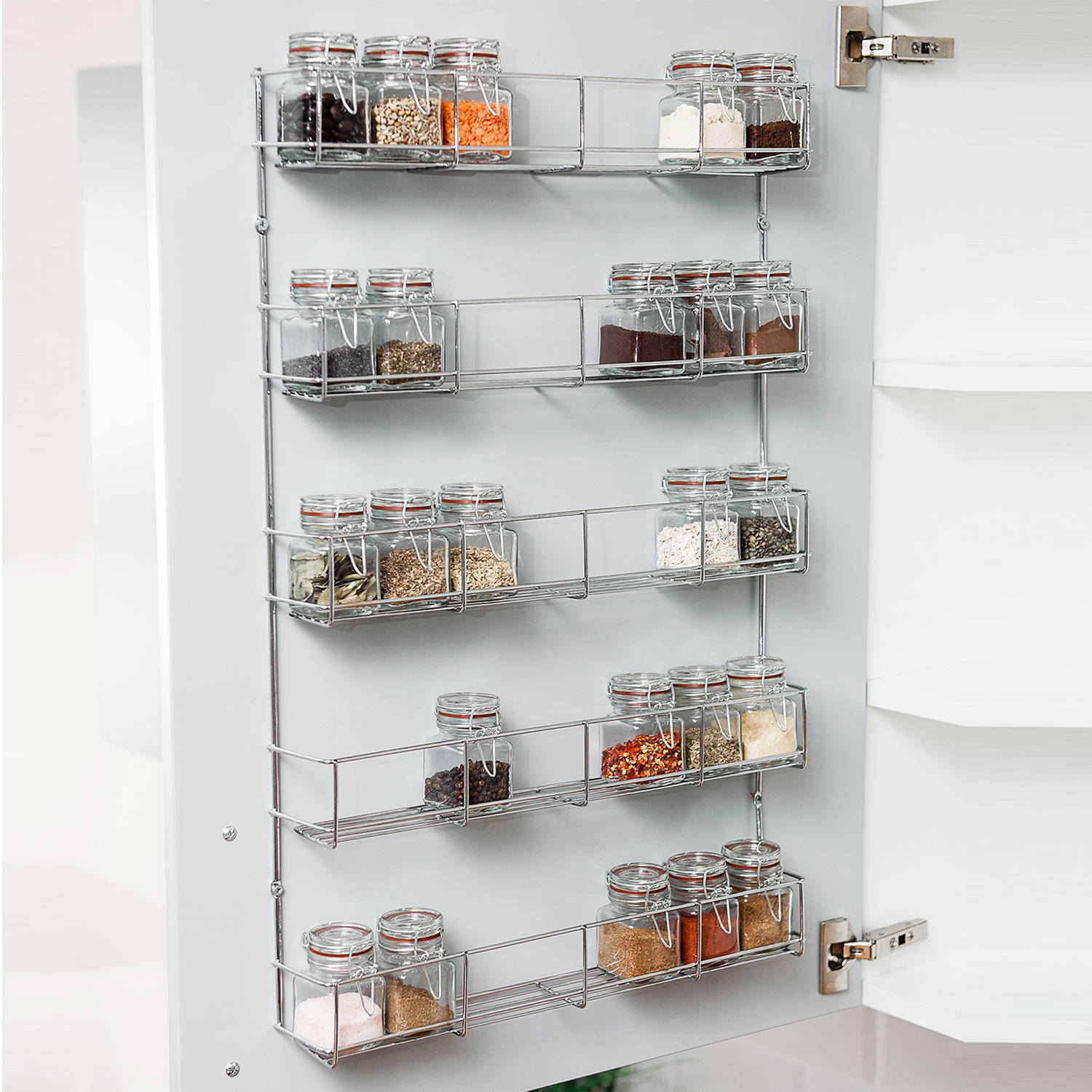 With the heights ranging from 54cm for the 3 Tier, to 78cm for the 6 Tier, all the racks are approx 34cm wide and 5cm deep.
Please do check that there's enough clearance between your inside door and first shelf if mounting on the reverse of a cabinet.