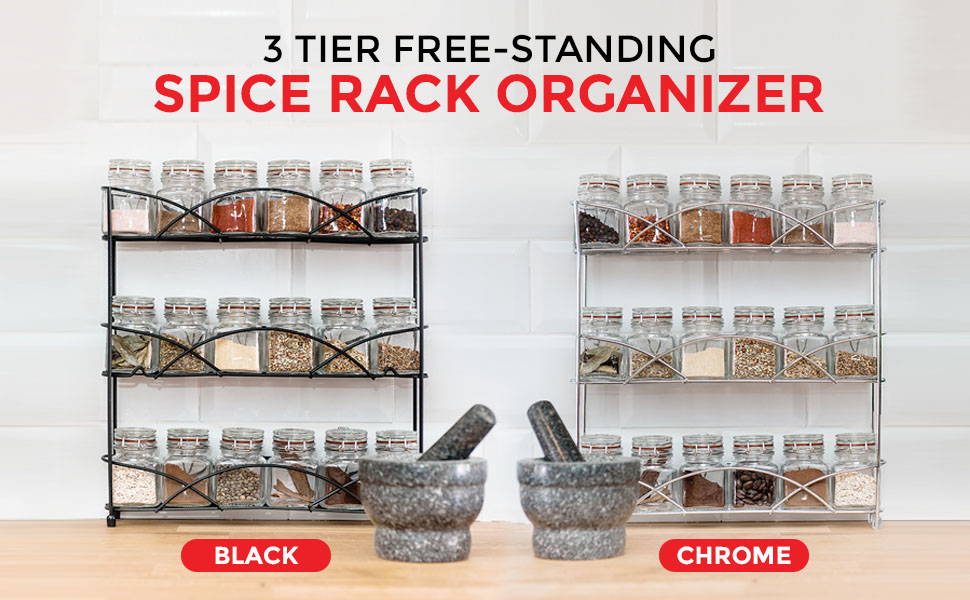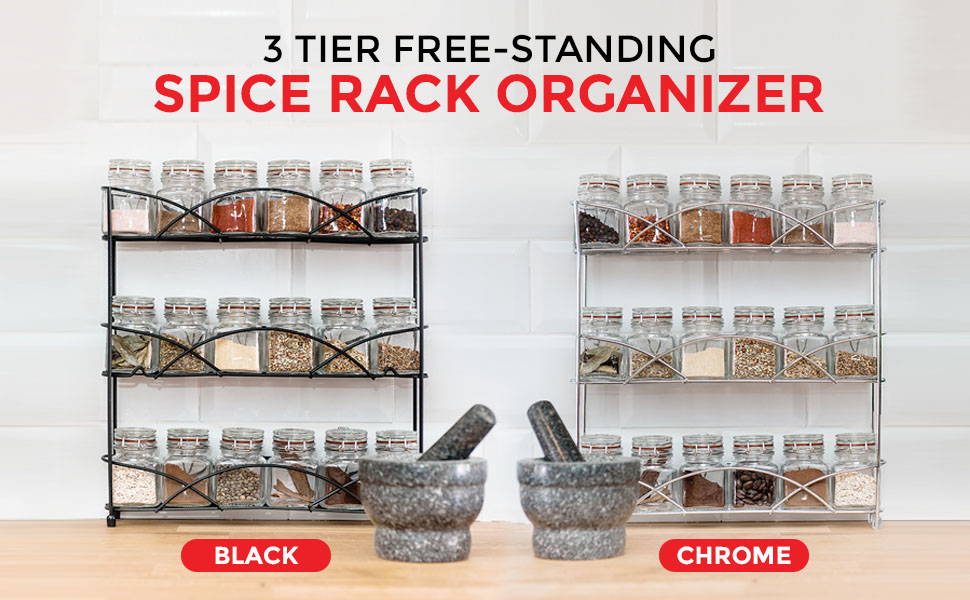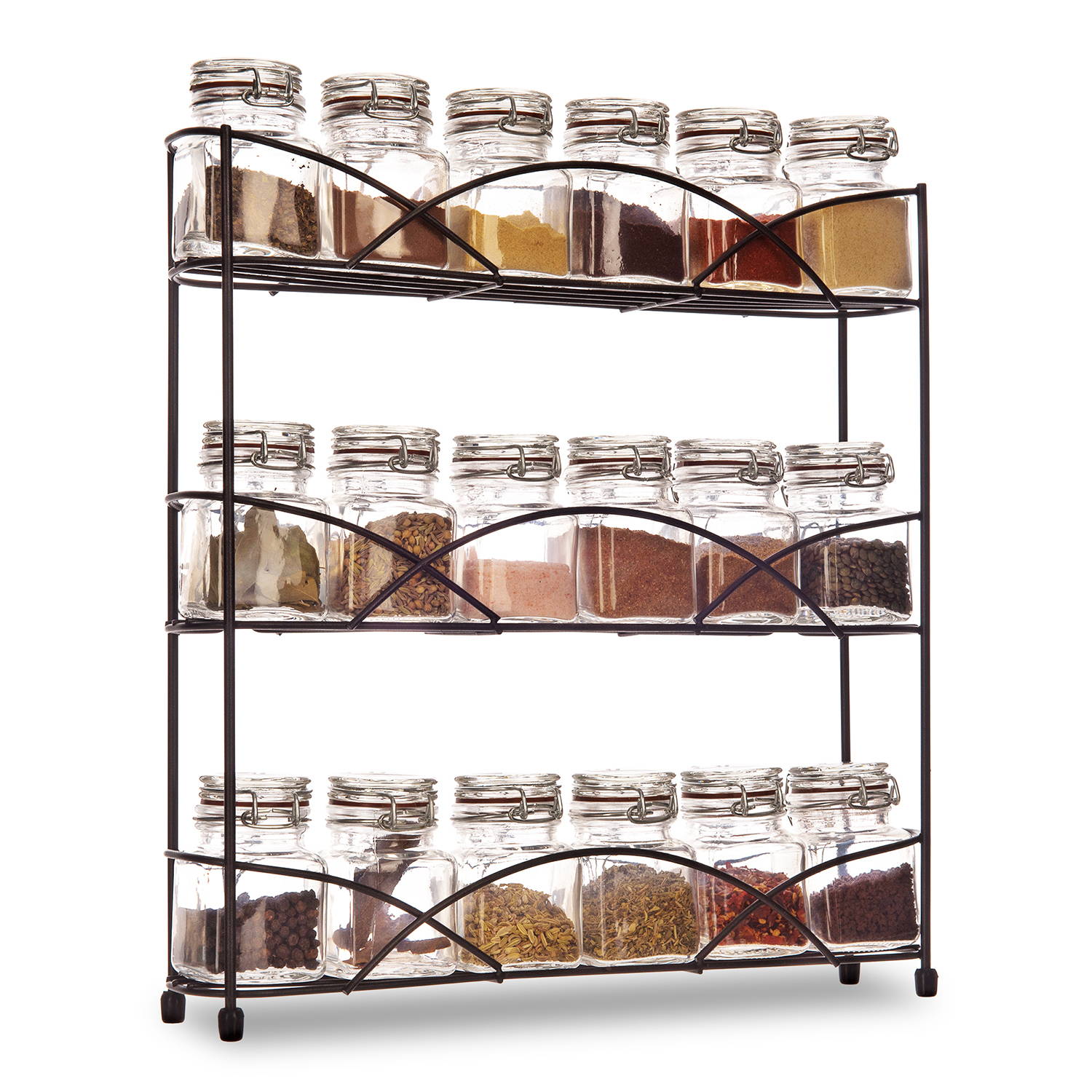 Available in a choice of colours, and with enough room to accommodate up to 21 jars of herbs and spices in most sizes from major brands through to supermarket own brands, free up cupboard room and get easy access to all your cooking essentials with our LIVIVO 3-Tier Spice Racks.
The boring straight criss-crossing lines of other models have been lovingly remodelled to be aesthetically pleasing, sweeping curves, changing what's usually a utilitarian piece of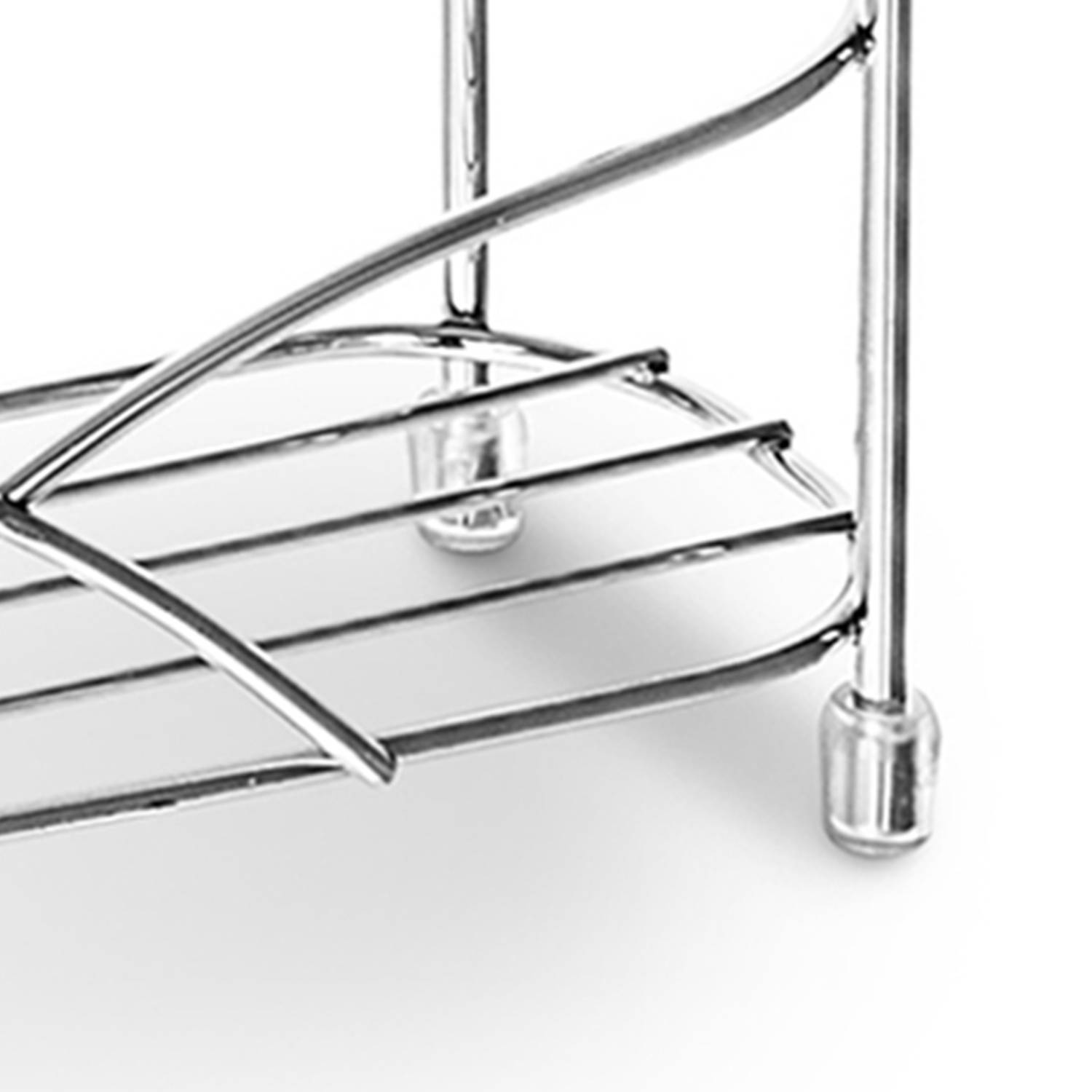 The elegant design and fine detailing go from top to bottom, with the feet being encased in protective rubber sleeves.
This minimises movement of the spice rack when you lift one of your jars or packets and stops it toppling if it's lightly knocked or disturbed.
The treatment of the feet also means any spillages or liquids cannot come into contact with the coated chrome - an extra protection against rust or tarnishing.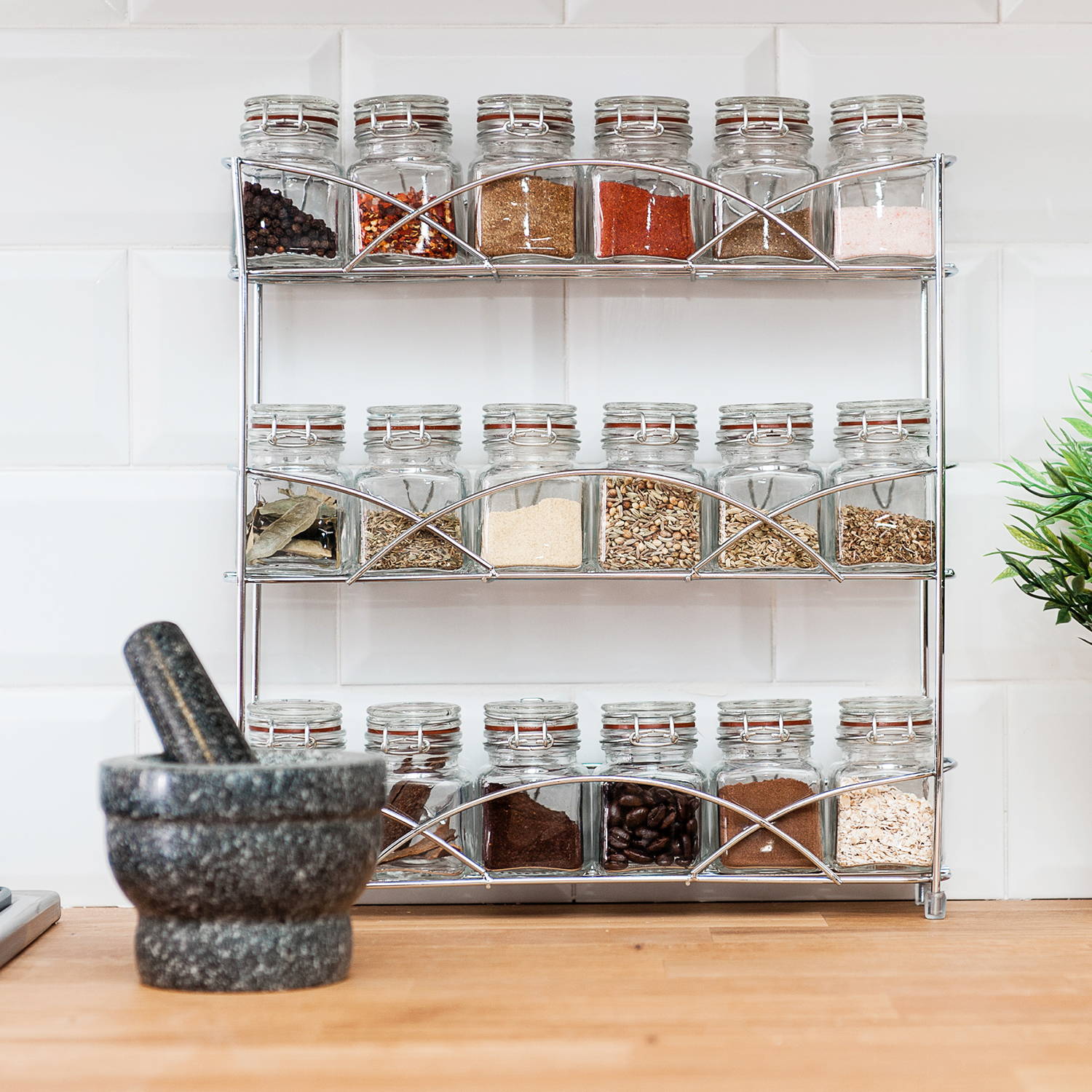 Timeless 'Chrome' Variant
Nothing has quite such a contemporary and effortlessly timeless look and feel as brushed chrome - sure to blend and match with any kitchen and décor whether it's a farmhouse style rustic kitchen, though to an ultra-modern and sleek new-build - and everything in between.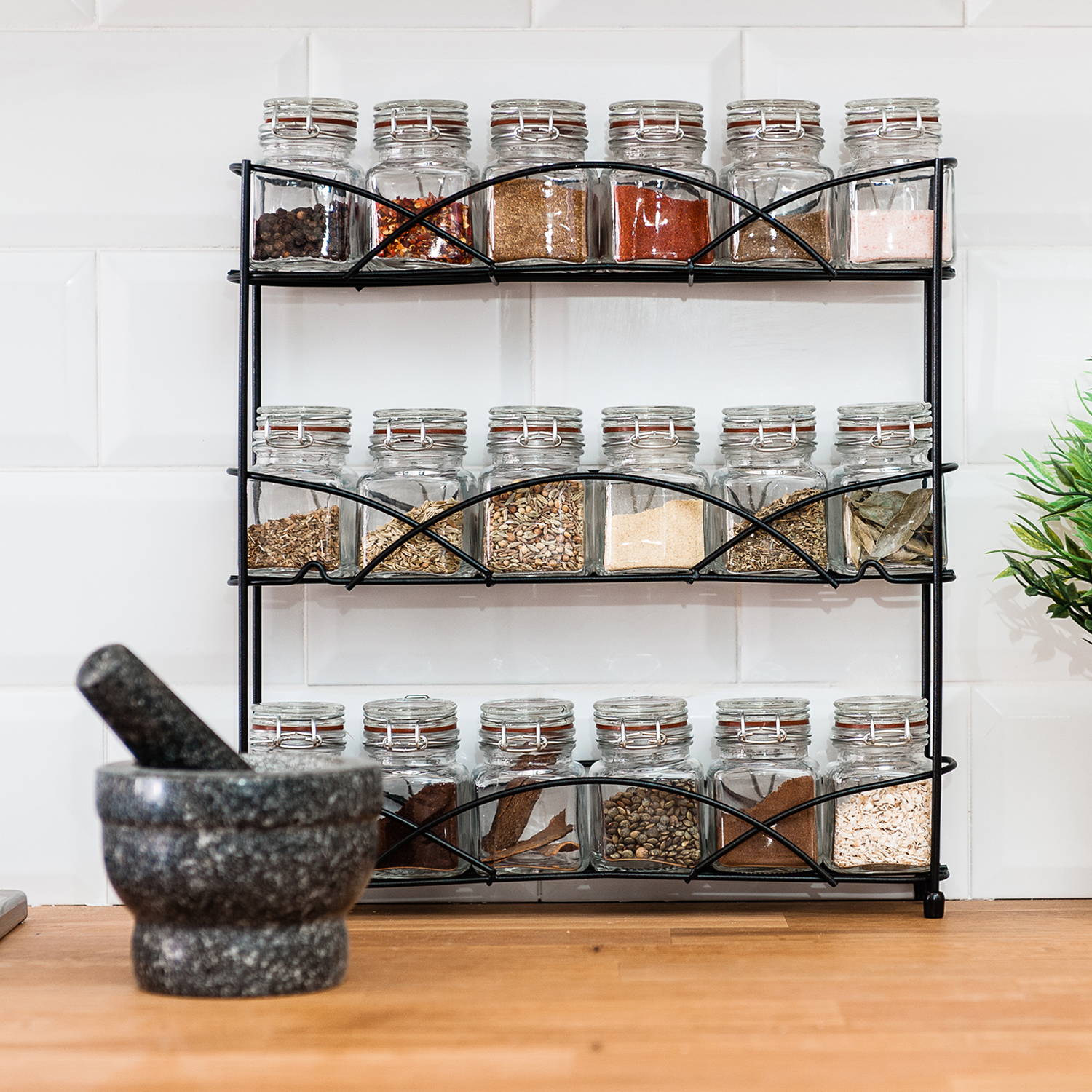 Chrome doesn't fit every occasion so for something smoother and more discreet, consider the powder-coated black option.With the same sleek lines, rubber coated non-slip feet and capacity as it's companion, it's a little more muted and may fit those occasions where you want something less eye-catching, or where the décor is already quite dark.