The 12L Digital Air Fryer Oven is a counter-top kitchen appliance that cooks a huge range of foods by circulating hot air around the food using convection. A discreet mechanical fan helps move the hot air around the food at high speed, producing the crispy outer layer loved by all. Traditional ovens usually have some regions which are hotter than others, producing an uneven bake or roast. The 12L Digital Air Fryer Oven works by circulating and coating the desired food in a very thin layer of oil while circulating air heated at temperatures from 80°C - 240°C.
By doing this, the appliance is able to roast foods like chicken, fish, steak, cheeseburgers, french fries or vegetable chips and pastries using 80% less oil than methods like frying. Achieve restaurant or carvery quality dishes like lamb legs, roast chicken and perfect chips, wedges and vegetables at home. With digital temperature and timer functions, the easy controls enable fine adjustments that allow more precise cooking. The 12L Digital Air Fryer Oven range feature a chunky non-stick and extra wide basket tray which can be removed, filled with food and put back inside. We've also included a rotisserie style basket for larger items like turkey, chicken side of beef or other large joints to be rotated with, as well as a pair of large spiked forks to hold poultry and other large joints in the rotisserie sockets.

Everything being cooked sits atop a drip-tray, there to catch any mess or spills. All the trays and parts are easy to remove for cleaning and are dishwasher safe.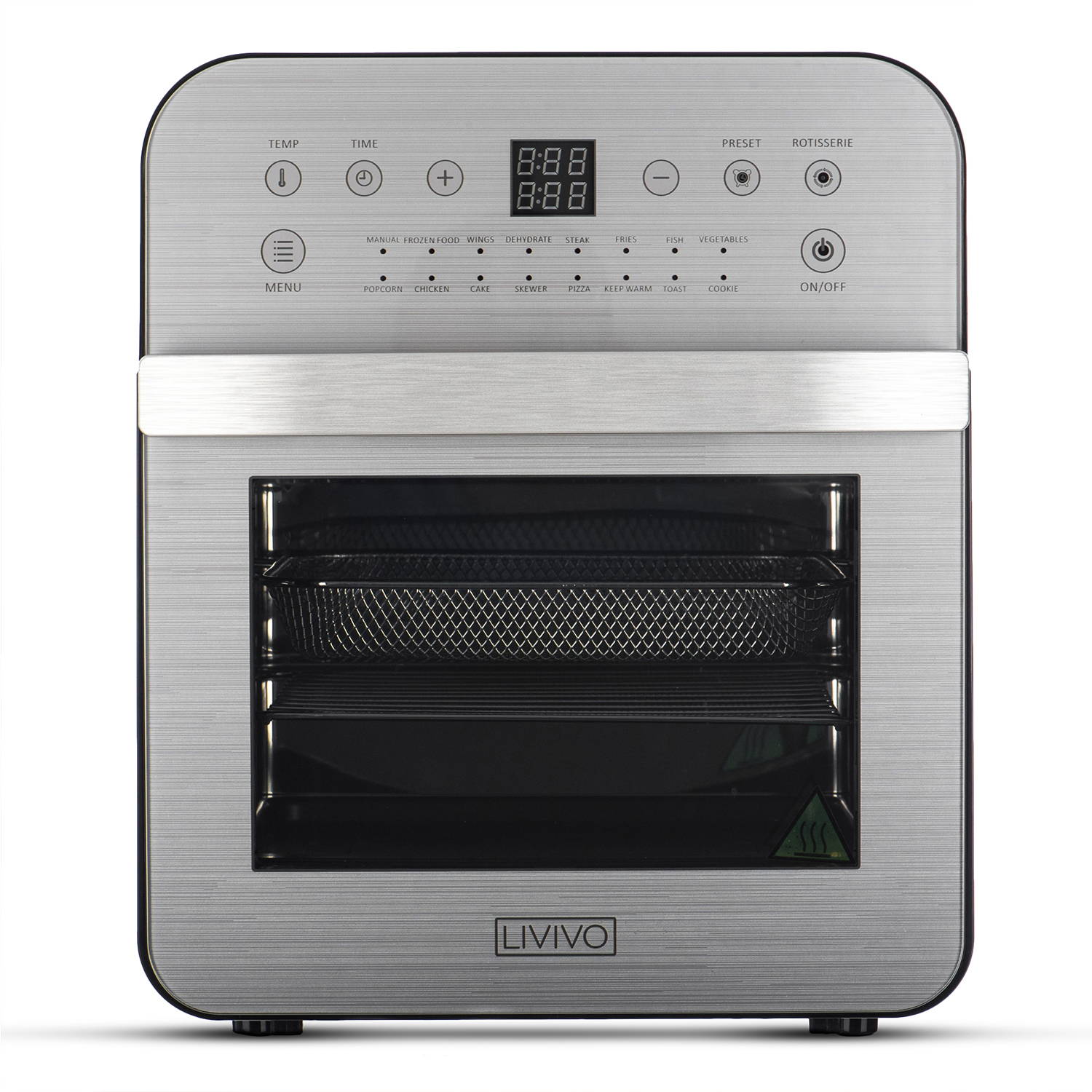 The LIVIVO 12L AIR OVEN is a countertop appliance for cooking a wide range of foods in a variety of styles - baking, air frying, rotisserie style and turning basket.
This efficient way of cooking is more adaptable and much healthier than frying with better results every time.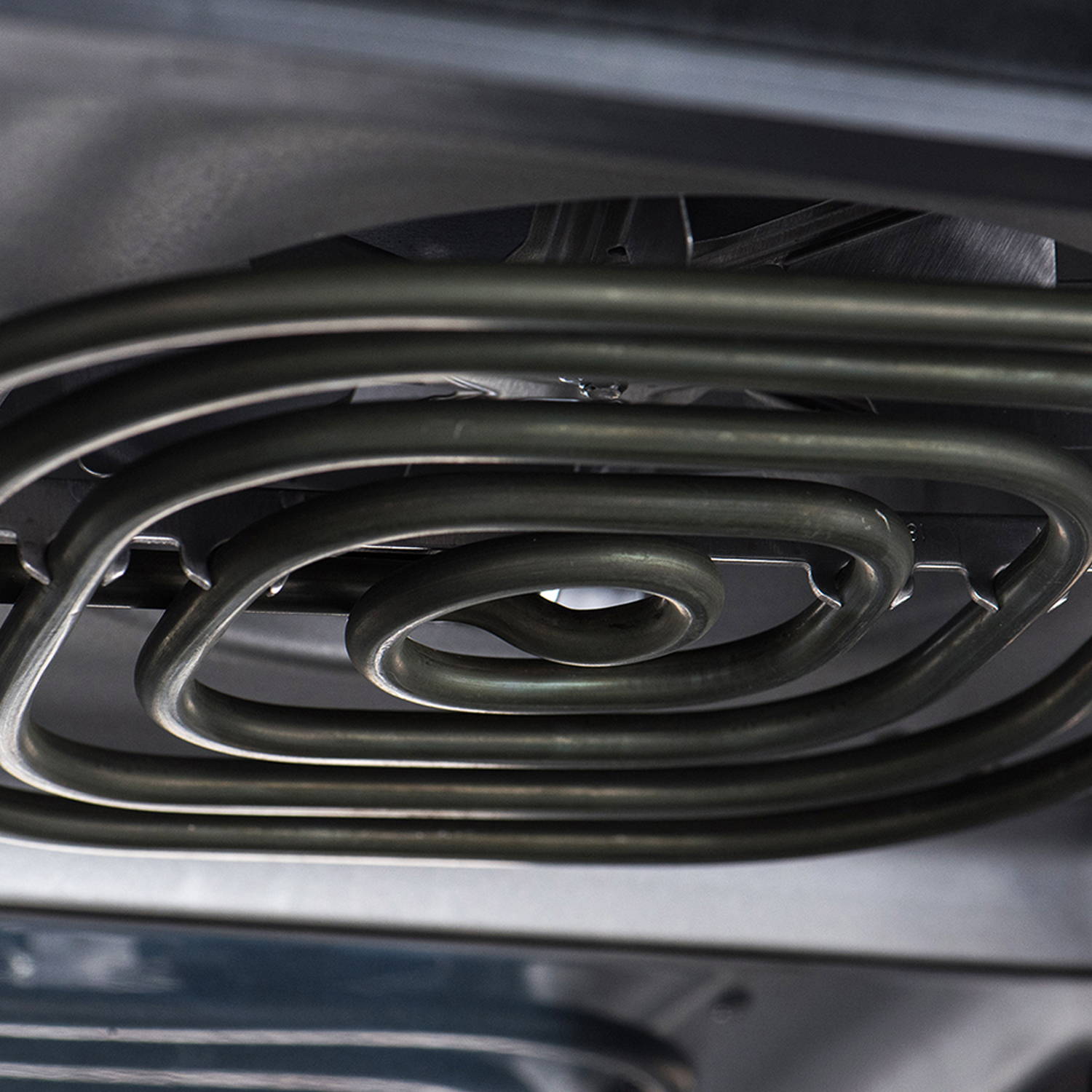 The powerful heating element at the top of the oven is capable of generating 1600W of power which is enough to provide a high but even heat for the full 12L capacity of the oven, ensuring no hot or cool spots.

Once finished it's recommended to wait 30 mins for cooldown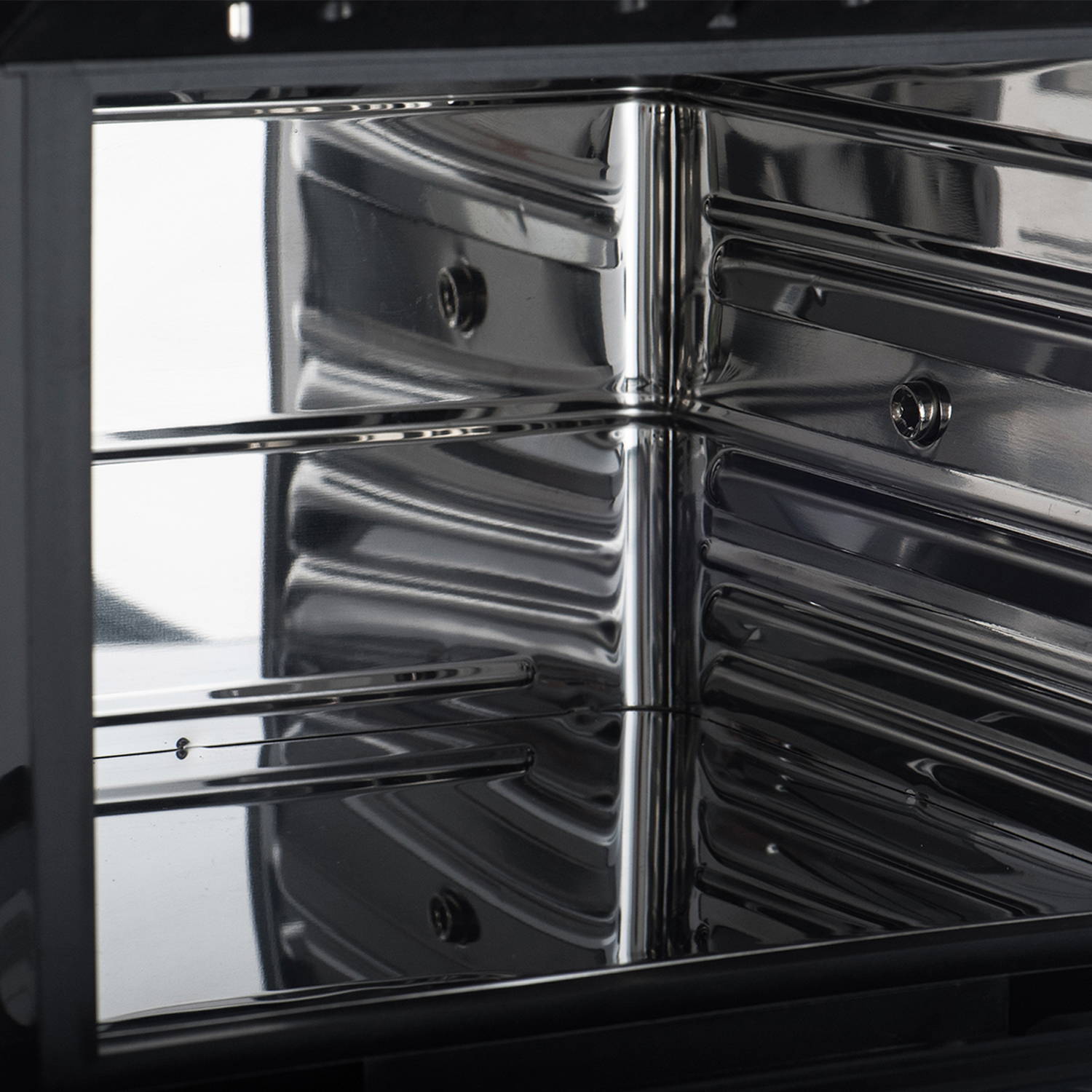 The stainless steel inner is not just easy to clean, the shiny, lightweight, metal reflects heat back onto the cooking for extra efficiency.

Sockets on the left and right side accomodate a choice of either rotisserie basket or the tongs, or can be left empty with just the tray being used.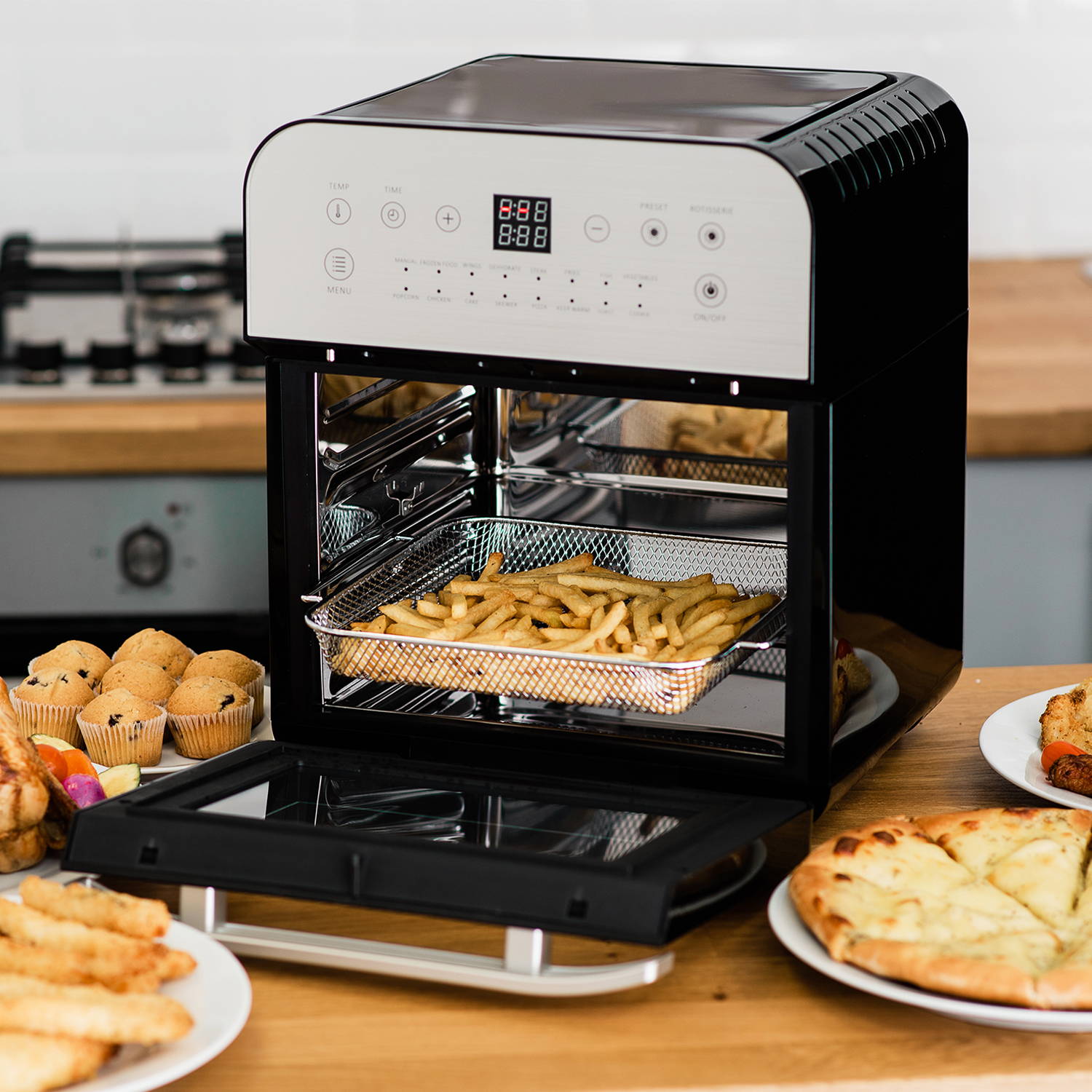 As well as conventional oven cooking like baking cakes, pastries and bread, the rotisserie tongs can hold and rotate sides of beef, whole birds, legs of lamb and other large joints.

The inclusion of a rotating basket is ideal for french fries, wedges, onion rings or other foods which should be turned regularly during cooking.