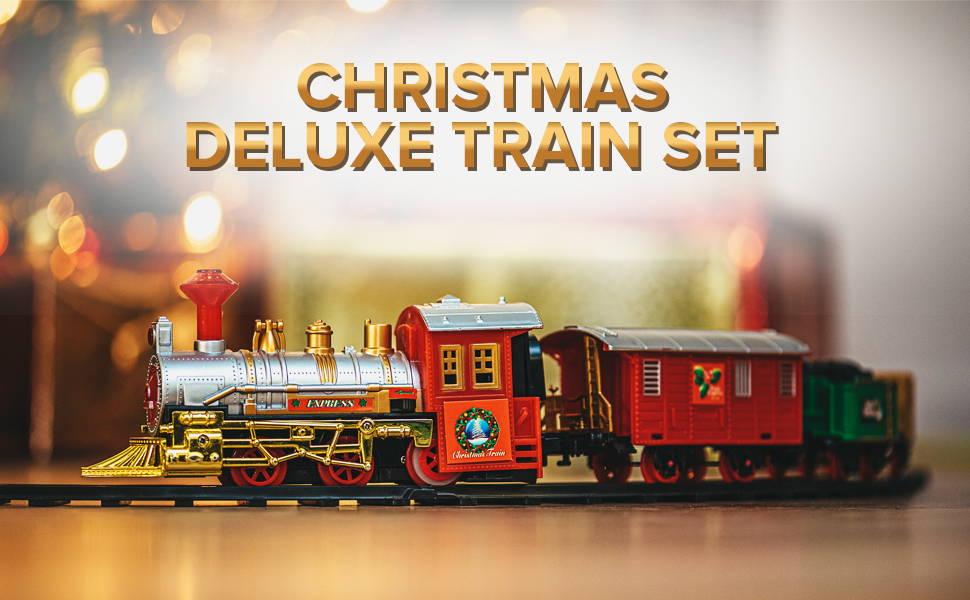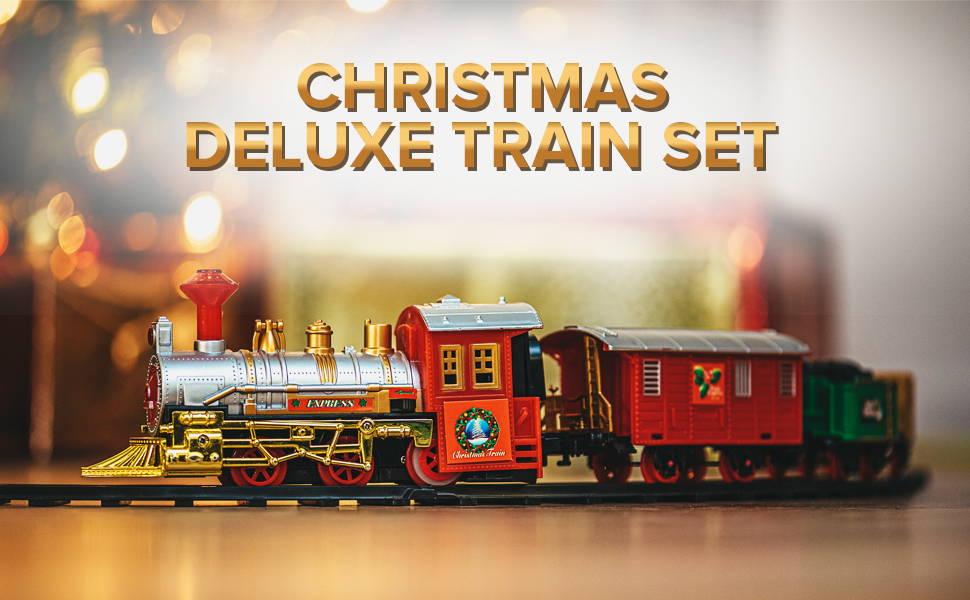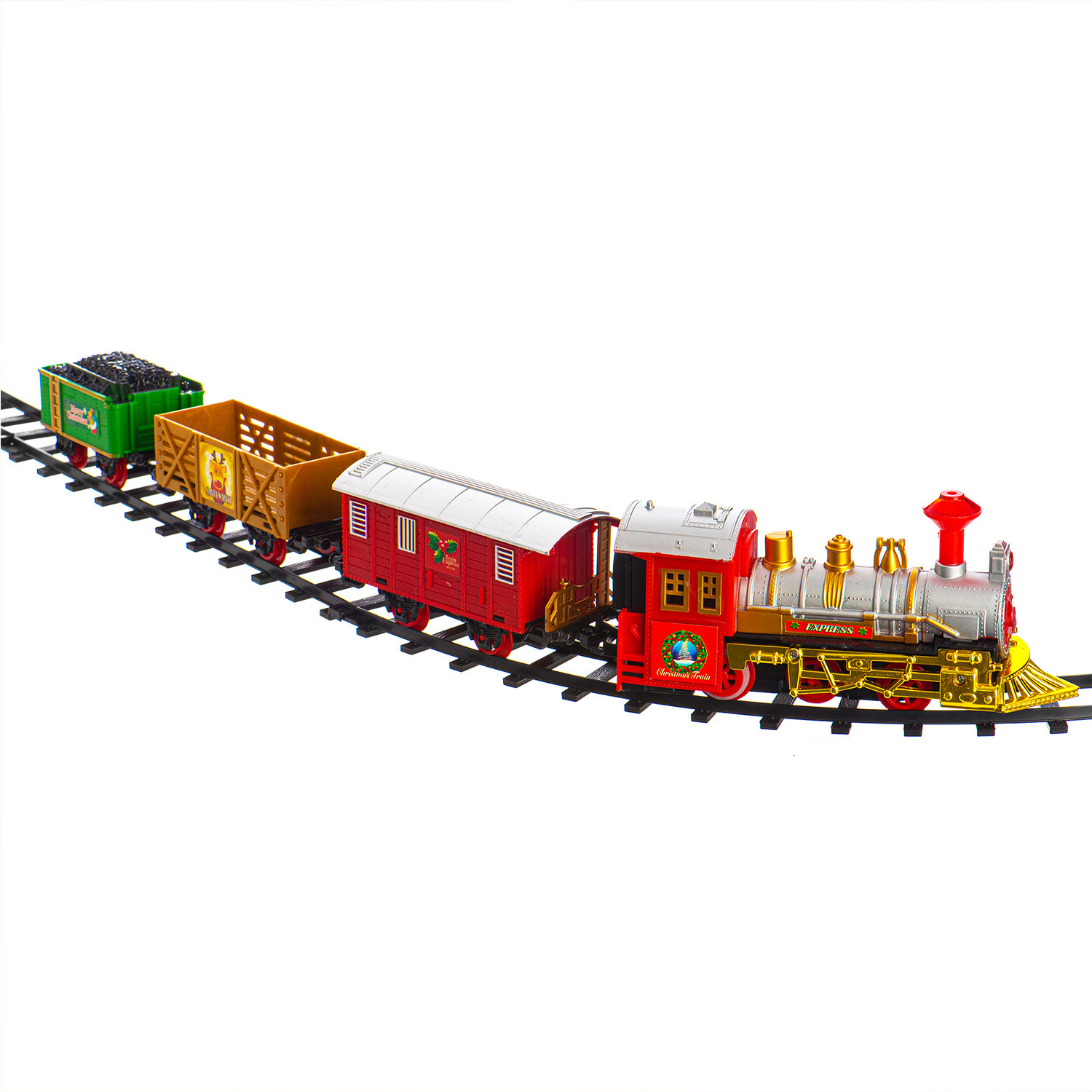 Choo Choo! All aboard the LIVIVO 12 PIECE DELUXE CHRISTMAS TRAIN!With 2 track layouts, realistic lights and sounds and carriages which can carry small sweets or trinkets, the train gives a perfect finish to your Christmas installation.
The 12 piece set includes the train with lights and sounds, 3 carriages and 8 pieces of track.Either use the round pieces to form a circle, or add in the straight pieces to form an oval, depending on your available space.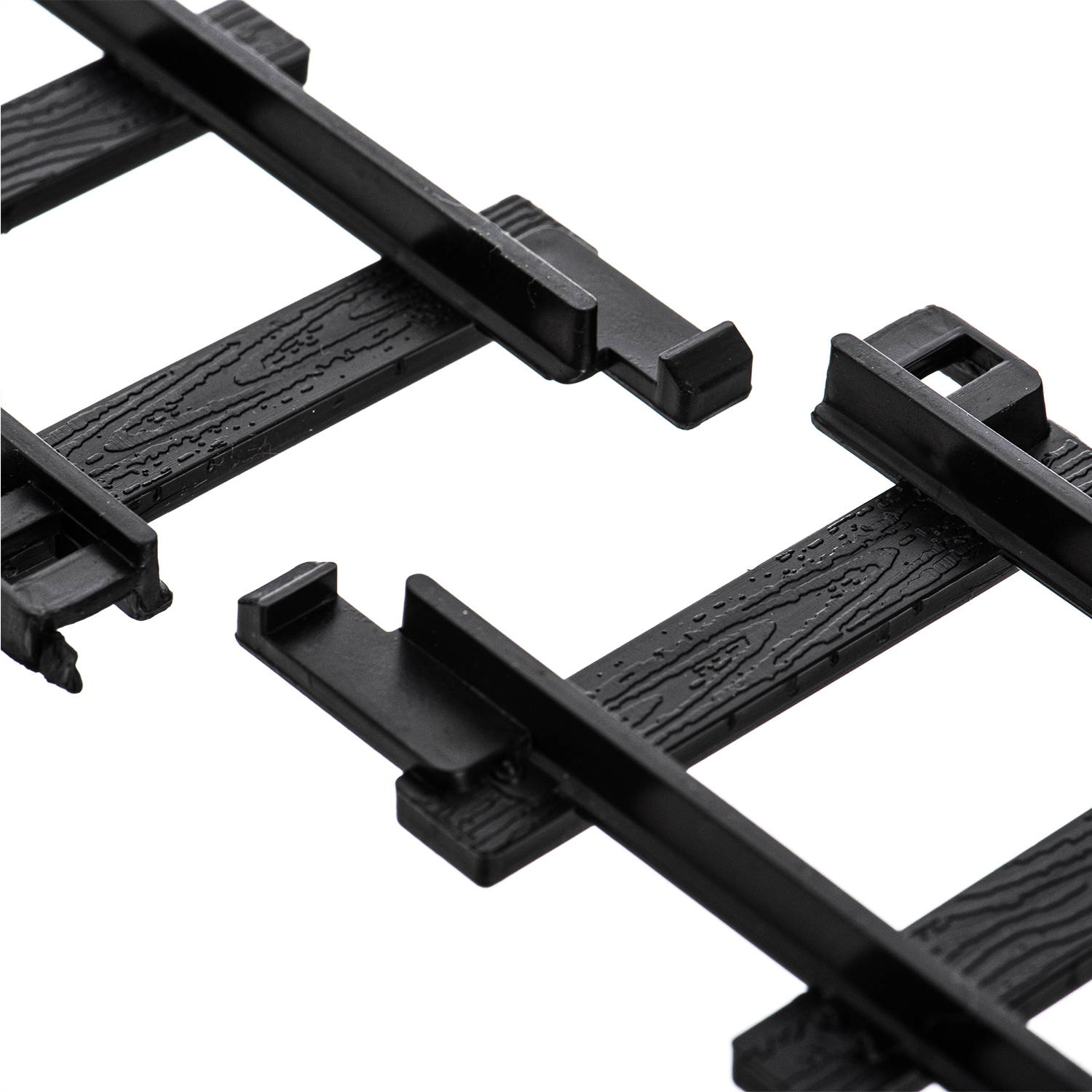 The train track clicks together easily and quickly, and can be disassembled just as easily when the festivities are over.Children will have great fun building this as part of the Christmas preparations!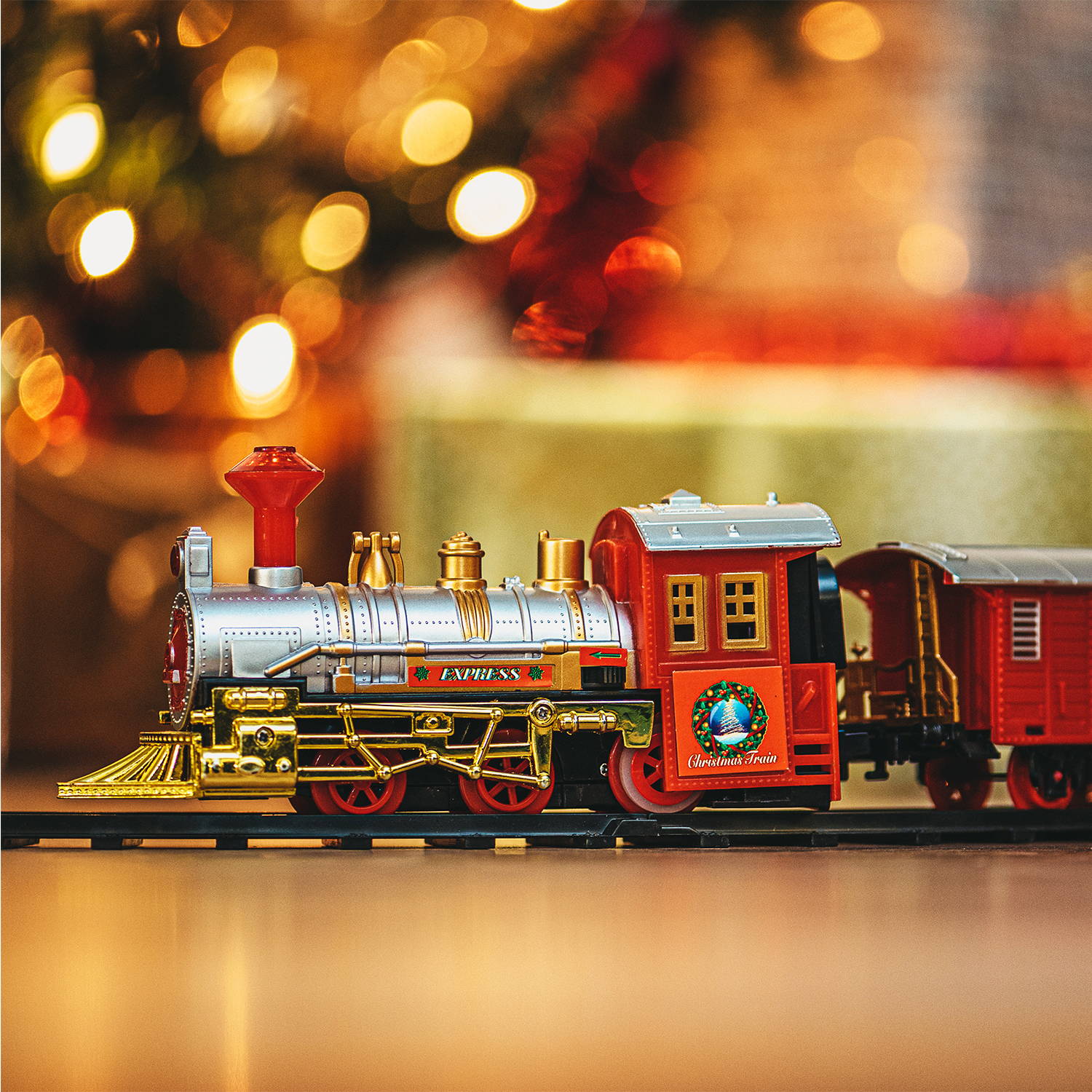 The traditional set-up is to have the train circle the base of the tree, however the versatile track and layout options enable many different uses - perhaps a table centrepiece around a cake, or as part of another festive display.